Greg DeMarco Show: King Of The (Saudi Arabia) Ring!
Greg is making waves on Twitter, so Patrick is forced to talk about it!
Greg DeMarco picks the Song Of The Week!
What secret meaning does this this week's song have?
What in the hell is going on with WWE, the Internet Wrestling Community, and the Kingdom of Saudi Arabia?
Is Wrestling Twitter right to be in an outrage over WWE going to KSA?
Is WWE doing something morally or ethically wrong?
What is WWE's responsibility?
Who is the hypocrite here? Is there one?
Patrick and Greg react to WWE Hell In A Cell
…MAYBE! It all depends on time. But Greg really wants to talk about the Big Red Toy Cell.
Greg has a surprise BONUS TOPIC to lighten the mood!
Super Double Bonus Topic!…
Bullet Club Member Reacts To WWE Crown Jewel Jacking His Name
It's the Best 55 Minutes In Wrestling (and more!) as the we crew continue our mission: helping you enjoy wrestling more!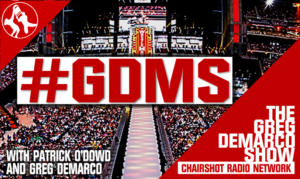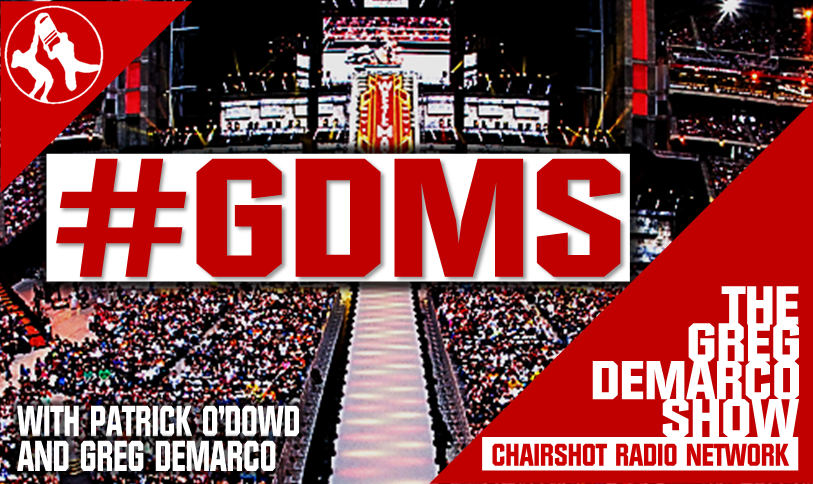 The Greg DeMarco Show with Patrick O'Dowd and Greg DeMarco is presented live every Tuesday and is available anytime, all the time, on-demand at TheChairshot.com.
The Chairshot: Always Use Your Head