"I Know What The Fans Want Better Than They Do"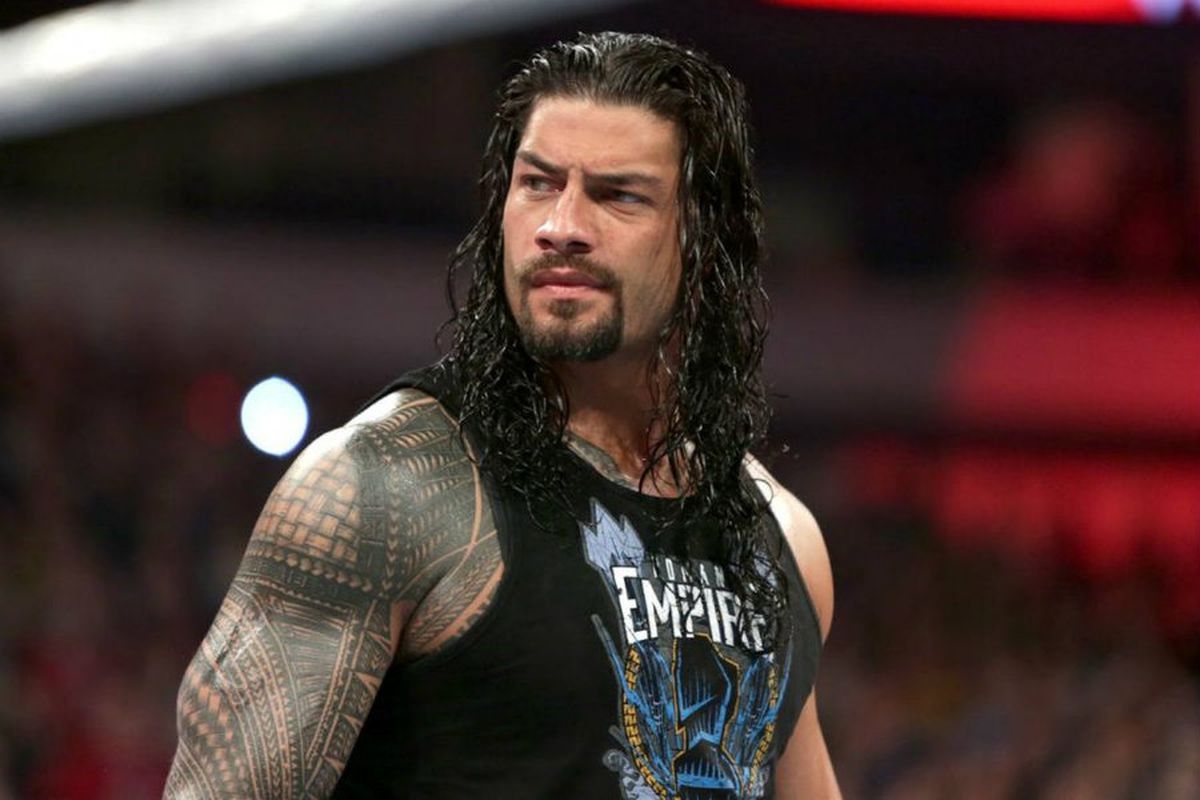 "I know what the fans want better than they do"
~ Inner Squared Circle
Have you ever heard this quote?
Hang on… here it is:
"I ALWAYS give the fans what they want! It's just, sometimes, I know what the fans want even BETTER than they do."
Does it sound familiar? This is a quote from Vince McMahon, and while I MAY be paraphrasing, the spirit of that message remains the same.
"I, Vince McMahon, know my audience sometimes better than they know themselves."
Let me ask you a question – how does that make you feel?
Or better yet, WHAT does that make you feel?
Think about it for a second. Are you angry at him? Do you think he's out of touch? Does it make you hope for the day he finally turns the reigns over to Triple H?
Here's another interesting question – can you imagine a scenario in which he actually might be RIGHT?
Now I know what you might be thinking, "What do you mean, right? How can he POSSIBLY be right? That quote is the embodiment of everything that's WRONG with the wrestling business! Here's this guy thinking HE knows what's best for ME! That doesn't even make sense!"
I know! And I can agree with you in principal! … sometimes…
But again… what if he's right?
This is a question that's FASCINATED me for a very long time. Because in my opinion, love him or hate him, you don't get to Vince McMahon's level by being "wrong" very often. Does that make sense?
So here's what I've been interested in… even if at the surface level, the average wrestling fan, or even better, the average independent professional wrestler doesn't agree… what is Vince McMahon's primary psychology, and what about it works?
Because like him or not, can we at least both agree that:
Vince McMahon, as a human being and as a company, has been INCREDIBLY successful?
In the United States, the WWE is the longest running, consistently highest producing wrestling company?
From a BUSINESS perspective, Vince McMahon and the WWE is the most successful wrestling/sports entertainment product on the market right now?
So what I'm asking you: Just for a moment, is to take emotion out of this. I'm not talking about your favorite flavor of wrestling. I'm talking about dollars and cents, consistently being on top, over the span of decades.
That makes sense right?
So when Vince McMahon says, "Sometimes, I know the audience better than they know themselves," I know that at first glance, that can be a pretty polarizing statement. But my question is, "What's his reasoning behind that statement, and what's the kernel of truth in it?""
Now, I know people have their favorites–especially in this day and age with the internet. And that's fine. And I used to be that way too! You know what I found though?
The only problem with that is, sometimes when you're giving the fans EXACTLY what they want, the chase is the only thing that interests them.
Have you ever really really wanted something? And then you GOT IT! And you liked it… but then in like a week or two, you were like, "Eh, okay, is this it?"
Yeah! It's kind of like that.
So sometimes when giving the fans EXACTLY what they SAY they want, interest for the company as a whole actually goes down on a massive scale. The fairy tale champion that the internet prefers sometimes – long term – isn't good for the health of the company.
There's an awesome quote from the TV Show, Westworld. Anthony Hopkins character goes, "Sometimes when you're playing God, you must be familiar with the devil."
In wrestling, I always took that to mean, "In order to give the fans what they really want, you need to also know what they DON'T want, so you can upset everything, only so you can heal it all again."
I actually learned that the hard way while I was booking a wrestling television company out of Las Vegas. If I gave the fans what they wanted TOO MUCH, they'd actually get bored and I'd lose attendance and viewership. So I could only keep things in "Wrestling Utopia" for so long until I had to throw a monkey wrench in everything and have a villain win or make an unpopular choice to shake things up again.
You know what else is interesting? And it's even more interesting to me to see all the comments and  how polarizing a guy like Roman Reigns is–where seemingly the entire internet hates him, yet Vince is still pushing him to the moon. "He's force feeding Reigns!" "He thinks he knows better than us!"
I'm fascinated with Why.
Now, you might not agree with the way they BOOK Reigns. You might not agree with how they're physically using him. And that's okay since that's all opinion based. But when you look up and down at the criteria of what makes a WWE star, and someone who you want to put in the ANCHOR position–Reigns meets WAY more of the qualifications than he misses.
Speaking of, "Sometimes I know what the fans want better than they do," I'd like to point out this, as well.
Do you remember this?
The year before Vince got REALLY behind Reigns and went for his Mega Push, there was a Royal Rumble where everyone KNEW Batista was going to win. Remember that?
While the fans are booing Reigns NOW, back THEN they were booing Batista EVEN WORSE! Because they KNEW Batista was "Vince's Chosen Guy." The fan's just wanted to boo anything that Vince wanted. They wanted anything BUT what Vince Wanted, because they preferred Daniel Bryan that year.
The Royal Rumble that year came down to Roman Reigns and Batista.
If you remember correctly, the fans were BOOING BATISTA OUT OF THE BUILDING! They were cheering for Reigns like CRAZY! They wanted anything OTHER than Batista! Because "Batista was chosen."
As a matter of fact, I guarantee you, if Vince would have pulled an audible that year, and put Reigns over, Reigns would have gotten the reaction Vince INTENDED for the year later. And it would have been easier for the crowd to accept him and the push would have worked.
Why? Because the fans would have perceived "Reigns is OUR GUY." See, it's not the fact that Vince pushes someone or not. It's the fact that the fans have to think of them as "THEIR guy."
You know who else is Vince's guy?
Braun Strowman.
The crowd LOVES HIM. He's STILL "Chosen by Vince." Who do you think is using him? He just doesn't have the PERCEPTION of being Chosen by Vince.
Does that make sense?
So it's actually NOT that you hate Roman Reigns. The fans just hate that Roman Reigns because they see him as Vince's "pick." As a matter of fact, when they thought Batista was Vince's Guy, they preferred Reigns quite well actually.
But is being Vince's "Pick" really a bad thing?
If I were Vince McMahon, and I knew John Cena's time was limited as a full time performer, and AT THE TIME (When Reigns was Picked) had to look up and down my roster, I had to make an educated bet.
I had to bet on the racehorse that would do a few things for the company:
Be a recognizable mainstream celebrity
Be consistently dependable
Have a marketable look and size
Be able to carry the WWE banner and have the intangible "It Factor" that a WWE star has always represented
Bet on someone with a large upside
And most importantly–step up into that role convincingly NOW!
And then I have to look up and down the roster, and take my best educated guess. So you have to ask yourself, "Who can be the company's ANCHOR for the next 5-10 years?"
And most importantly, as a BUSINESS OWNER, when you make an educated decision like that, you've GOT to get behind it. Wishy washy business owner's aren't successful.
Who do you go with?
Lets take a look at this – not from a WRESTLING perspective, but from a BUSINESS perspective.
Who is Roman Reigns?
Impressively Large but not freakishly gigantic.
Great spokesperson for the company and for children
Has a unique, exotic look that captures peoples attention
Has a family pedigree related to The Rock & the Samoans
Has been brought up IN THE WWE SYSTEM and doesn't have a question of loyalty.
Reigns, whether the fans personally like it or not, for the LONG TERM HEALTH OF THE COMPANY, checks off more boxes than he leaves empty.
The company's GOT to have a face.
And after all, is it really that bad?
People were 50/50 for most of Cena's career too and it didn't hinder his ability to draw massive audiences one bit. And now people LOVE Cena. Why? Because "Well, looking back at it, John Cena's a star and he's always been consistently good at a high level."
That's my take on it.
Anway, I'm looking forward to being a regular contributor to this site and getting to know everyone here and reading your comments!
Also, if you're currently IN the business as a wrestler or something else, check out my FREE online community that supports wrestling talent create massive breakthroughs in your career! It's at Facebook.com/Groups/InnerSquaredCircle, and you can check us out on Instagram @InnerSquaredCircle. It's exclusively for people in the business, so as I'm sure you can understand, we screen the members before their accepted.
Otherwise, I'll be back on here every Thursday!
Becky Lynch WWE Survivor Series Exclusion A Blessing In Disguise
Could this be a good thing?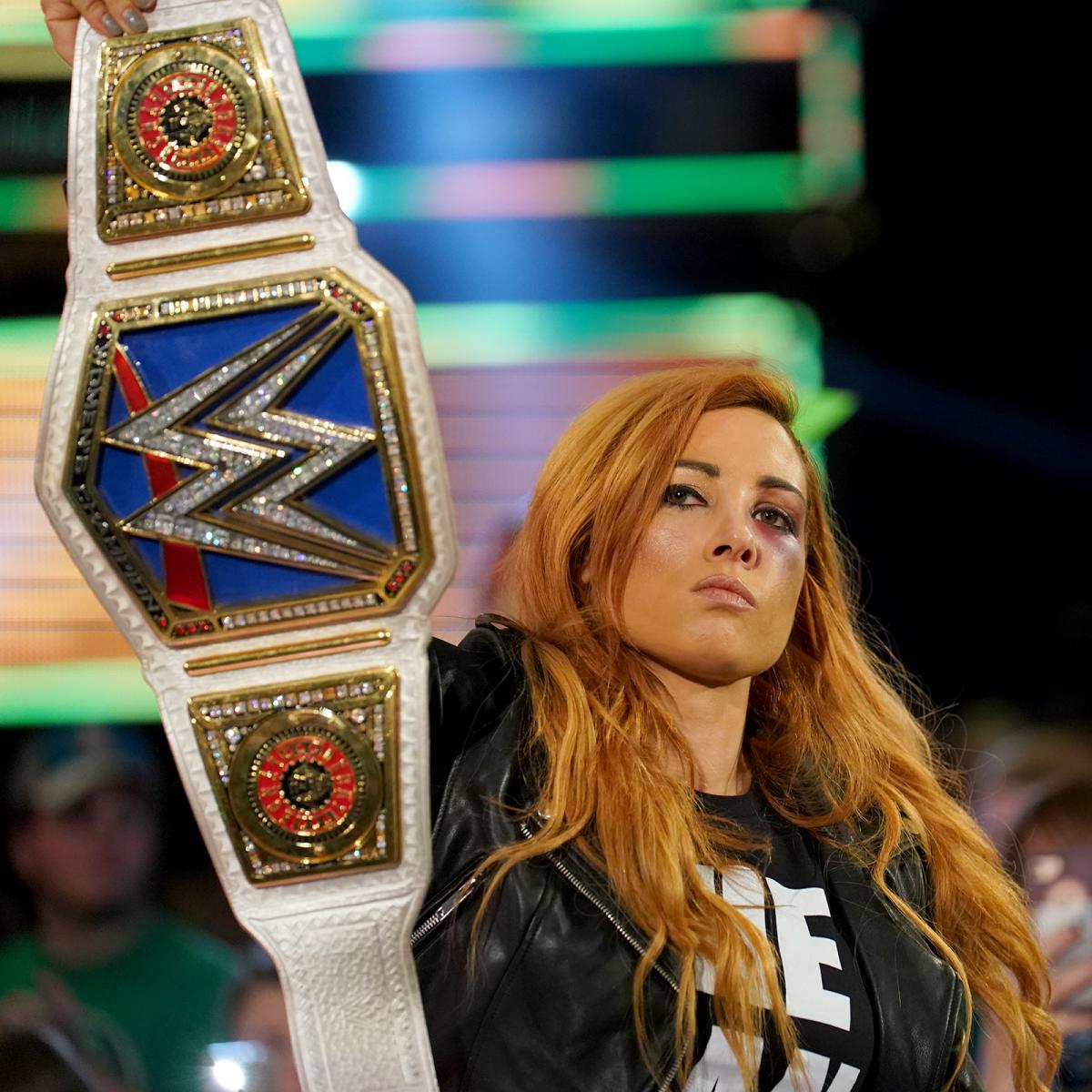 A showdown between Becky Lynch and Ronda Rousey was among the top reasons many fans were excited to watch WWE Survivor Series. Lynch is out, but Sarah Hirsch believes it may be a blessing in disguise.
In a tale where ascension and mishaps collides, WWE Smackdown Women's Champion Becky Lynch has had a hell of a week.  After an incredible statement to end Monday's Raw, fans learned of the unfortunate concussion and broken nose Lynch suffered courtesy of Nia Jax.
Charlotte Flair was handpicked by Lynch to take on Raw Women's Champion Ronda Rousey at Survivor Series – a match many fans and insiders expected to see as the dream match of the WWE Women's Division that would be a number one contender to main event WrestleMania in April.  But the turn of events of Lynch's injury and the quick thinking of WWE's Smackdown roster has created a bigger story.
The Women's Division is coming off of a successful Evolution PPV.  Becky Lynch and Charlotte Flair stole the show in the first Last Woman Standing match, where both women were taken to their limits in those career-defining performances.  Fans have been behind Lynch since her shocking heel turn at SummerSlam – something that backfired in WWE's faces.  And now that there's a switcheroo with Flair, it opens up the door further for Lynch.
Of course with Lynch, Flair, Sasha Banks, and Bayley these four women are history makers as the "Four Horsewomen."  They have all had a hand in changing the game in the WWE Women's Division.  Flair and Banks' feud in 2016 has taken them to the first Women's PPV main event at Hell in a Cell.  Banks and Bayley's historic feud produced one of the greatest Women's matches of all time followed with a Iron Woman match at NXT Takeover: Respect.
We can't forget when Becky Lynch, Charlotte Flair and Sasha Banks made their main roster debuts in Atlanta in 2015 (I was there).  It set the main roster into a tailspin.  The revolution made every woman better.  Everyone stepped their game up and took the division to places where it never went before.
And while Lynch has had an incredible hand in all of these moments, perhaps no one deserves that WrestleMania main event more than The Man herself.
Her mean streak has been unprecedented with epic matches and a balls on attitude of being The Man in the WWE Women's Division.  It's catchy and fits the bill for Becky.  Fans have been comparing Lynch's meteoric rise to that of Stone Cold Steve Austin – an WWE icon who is bigger than the business.  Monday's events are proof that Lynch's legacy is breaking major ground.
Becky Lynch is white hot, which should continue into the fall following with WrestleMania season.  With WrestleMania becoming the platform for dream matches and opportunistic ventures, why not have Lynch and Rousey duke it out in Met Life Stadium?  Not only does Rousey have the ability to fill the stadium, but with her and Lynch having unfinished business, this match would be money.
It is proven that fans are behind Lynch, who as of Sunday morning only has 16 items listed in WWE Shop.  This is atrocious considering her rise to Women's Division Immortality.  Change has certainly come for the Lass Kicker even if it takes awhile for the company to see her true potential.
All of this being said take notice that Becky Lynch is just getting started.  Once she returns, there is no stopping The Man.




Do you think Becky Lynch's removal from WWE Survivor Series is a blessing in disguise?
Let us know on social media @theCHAIRSHOTcom and always remember to use the hashtag #UseYourHead!
Writing The Book: WWE Survivor Series 2018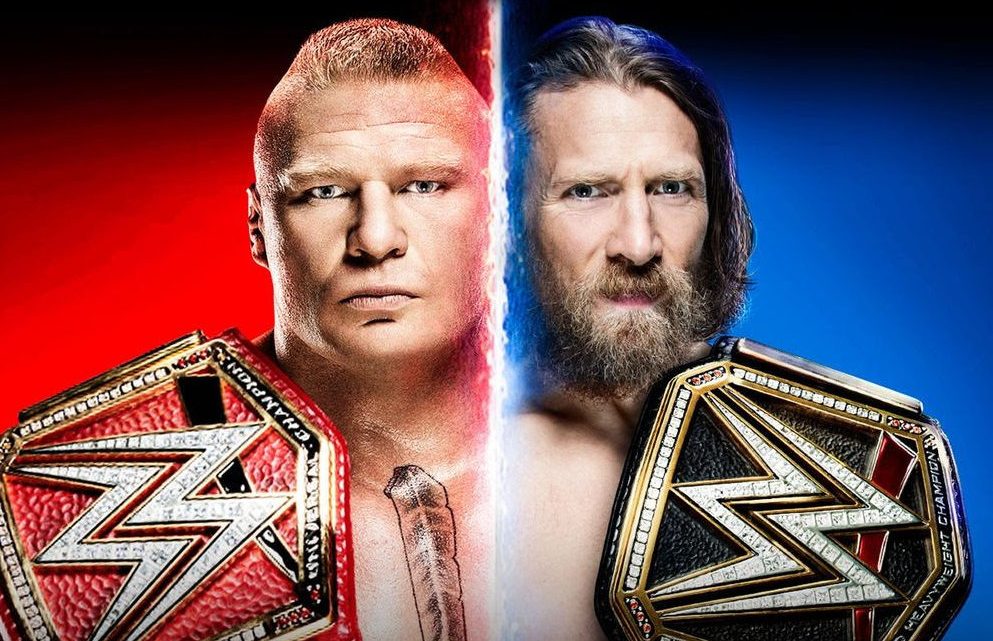 Before the event itself goes down, see how Abe Odeh would book WWE Survivor Series 2018!




Before we get started, I'll mention that I didn't book the cruiserweight match because I wanted to stay focused on the battle between Raw and Smackdown. The Cruiserweight Championship match is currently not on the pre-show and I hope it stays that way. Buddy Murphy and Mustafa Ali had one of my favorite matches of the year this summer so hopefully they'll have a chance to recreate some of that magic for a bigger audience on the main card.
5 v 5 Survivor Series Tag Team Match
Team Raw (The Revival, Bobby Roode & Chad Gable, The Ascension, B-Team, & Lucha House Party) vs Team Smackdown Live (The Usos, New Day, The Colons, Sanity, and Gallows & Anderson) 
Winners: SD Live
Sole Survivors: Usos and New Day
Order of Eliminations: Ascension (via New Day), Lucha House Party (via Sanity), Colons (via B-Team), B-Team (via G&A), Roode & Gable (via G&A), Gallows & Anderson (via Revival), Sanity (via Revival), Revival (via Usos)
Since this match is on the pre-show, I made pretty standard booking decisions. The Usos and New Day are the clear best teams among the ten competing so they get to be the sole survivors. If this match was in the middle of the card, I'd probably give that honor to Sanity because we all know they need that big win. The Revival are the most legitimate tag team on the Team Raw side and they could also use some spotlight. Toppling both the New Day and Usos is a big leap so I decided to have them go on a small roll then barely fall short in the end.
Score:
Champion vs. Champion
Raw Tag Team Champions AOP vs Smackdown Tag Team Champions The Bar
Result: AOP goes over clean with The Last Chapter.
AOP just became the tag team champions and I imagine they'll be holding the belts for awhile in a shallow Raw tag division. They need the win much more than Sheamus and Cesaro.
Score:
5 v 5 Women's Survivor Series Match
Team Raw (Mickie James, Nia Jax, Tamina, Ruby Riott, & Natalya) vs Team Smackdown Live (Carmella, Naomi, Sonya Deville, Asuka, & TBA) 
Winners: Raw
Sole Survivors: Nia Jax and Tamina
I'm going to make a couple changes to the teams before I get into the eliminations. It doesn't make sense that Natalya is a lone babyface on a team of heels. For this reason, I would have the Riott Squad attack Nattie backstage and have her unable to compete in the match. Natalya is currently in a feud with Ruby Riott so that further adds to the reason. She would then be replaced with Alicia Fox who is already friends with both Mickie James and Team Captain, Alexa Bliss. Also, at the time of this article being created, Smackdown has not announced a fifth member for their women's team. It was likely going to be Charlotte but she had to replace Becky Lynch in her match. I'm giving that fifth spot would go to Mandy Rose. She lobbied for her chance to replace Charlotte last week and now she'll be given that opportunity.
Order of Eliminations: Sonya (via Tamina), Alicia (via Naomi), Mickie (via Asuka), Mandy (via Nia), Carmella (via Ruby), Ruby (via Asuka), Noami (via Tamina), Asuka (via Nia)
I want several things to happen in this match: Mandy accidentally causes Sonya's elimination, Ruby gets an elimination, and Asuka gets two. There were seeds planted last week of Sonya and Mandy having a falling-out so Sonya being eliminated because of Mandy would further that story. Since I can't give Asuka the luxury of winning the Survivor Series match for a second year in a row, I gave her two consolation eliminations. The superstars that need it more are Nia Jax and Tamina. They've just formed a new tandem so they need to solidify their stable with a win. Asuka's elimination should be the result of slightly bent rules. It'll be 2-on-1 at the end of the match so Nia and Tamina would gang up on her until they have the advantage.
Score:
Champion vs. Champion
Intercontinental Champion Seth Rollins vs United States Champion Shinsuke Nakamura
Result: Nakamura wins with a Kinshasa.
A lot of people expect Dean Ambrose to make an appearance but I decided to work around that since I have interference occurring in other matches. After a grueling 20-minute, show-stealing match, it looks like Seth is about to pick up the win. But right before that can happen, The Shield's music hits, leaving Seth in shock and confusion. It can't be Roman Reigns and Dean is done with The Shield. As Seth looks around for Dean, he loses sight of Nakamura and walks right into a knee. Nakamura wins and Dean causes Rollins the match without even having to show up.
Score:
Raw vs. Smackdown
Raw Women's Champion Ronda Rousey vs Charlotte Flair
Result: Charlotte wins by submission (let me explain)
If this match was still Ronda Rousey vs Becky Lynch, it would have been my last match on the card. This is a match we expected to see a WrestleMania but was forced to be made the week of the show. That's why I want Ronda to have a reason why she loses this match. As Ronda walks out to the ring second, she'll be wearing her leather jacket as always. But when she takes it off, her arm will be heavily bandaged. Her arm is still damaged after Becky's ambush. Charlotte's eyes light up and commentary highlights it. They go through their match and Charlotte begins to take shots at the arm. Ronda eventually finds a way to turn the tides and tries to lock in the armbar. However, she can't lock it in completely because she's only able to pull with her one good arm. Charlotte fights out and locks in the Figure-8. Ronda's bad arm is the arm closest to the ropes. She tries to reach but is visibly agonized at the slightest attempt of stretching her injured arm. She has no choice but to tap.
When I first went through the Survivor Series card, Ronda was one of the first names I circled as an obvious win (which probably will still happen). But when I finished picking the winners, the final result was Raw winning 5-2 and that can't happen. I needed to pick another match to sway in Smackdown's favor and Ronda's potentially injured arm gave me that opening. If the original match stood, Becky would have been my winner so now Charlotte gets that win and gets her confidence back. The questionable win also gives Ronda a claim for a proper rematch in the future.
Score:
Champion vs. Champion
Universal Champion Brock Lesnar vs WWE Champion Daniel Bryan
Result: Brock wins with an F5 after interference from AJ Styles
As much as Vince McMahon loves Daniel Bryan, he's not letting Brock Lesnar walk into the UFC fresh off a loss to a much smaller opponent. AJ is surely still fuming after having his historic title reign ended with a low blow so he'll do whatever it takes to make sure Daniel has a miserable night.
Before this match got flipped on its head Tuesday, I was thinking of ways for AJ's and Brock's match to end in a no-contest. I didn't want AJ to lose to Brock two years in a row so I was toying with the idea of having the night end with an even 3-3-1 record between the brands.
Score:
5 v 5 Men's Survivor Series Match
Team Raw (Dolph Ziggler, Drew McIntyre, Braun Strowman, Bobby Lashley, & Finn Balor) vs Team Smackdown Live (The Miz, Shane McMahon, Rey Mysterio, Samoa Joe, & Jeff Hardy)
Winners: Raw
Sole Survivor: Drew McIntyre
Order of Eliminations: Shane (via Dolph), Finn (via Joe), Braun (via countdown/Mysterio), Mysterio (via Lashley), Lashley (via Miz), Joe (via Drew), Hardy (via Dolph), Dolph (via Miz), Miz (via Drew)
Somehow Shane McMahon has found himself on a Survivor Series team for the third straight year. Dolph should eliminate him in a couple of minutes to rectify what happened in Saudi Arabia. When Mysterio enters the match, Braun will asked to be tagged in, leaving the fans with a pretty interesting face-off in the center of the ring. The two will go back and forth for a bit until the fight spills to the outside of the ring. The ref starts his count. Once the ref reaches 5, Braun will try to tackle Mysterio through the barricade but miss. Braun spends the second half of the 10-count laying in the rubble and Rey somehow comes out on top. However, when the referee is focused on Braun outside the ring, Randy Orton sneaks in, gives Rey an RKO, then leaves, before the ref notices. Rey has been the target of Randy's for the past couple of weeks so now that story continues. My original plan was for Randy to replace Shane in the match but I already had something similar happen earlier in the night.
At this moment, Braun is eliminated and Rey is lifeless in the ring. Lashley runs in to pick up the scraps, covers Rey with a cocky pin, and eliminates him. Since this was such a bogus elimination, it gives Lio Rush the right to celebrate in an even more obnoxious fashion. This celebration becomes so obnoxious that the ref has no choice but to throw Lio Rush out. Lashley is distraught that his manager is gone so Miz rolls-up Lashley for the pin while he's distracted. Daniel Bryan's heel turn suggests that The Miz will turn babyface soon so he needs a moment like this. Now the real fight begins.
The former tag champs of Drew McIntyre and Dolph Ziggler are now faced with the challenge of The Miz, Samoa Joe, and Jeff Hardy. The match turns into a real battle. Joe is eventually eliminated by McIntyre, and Jeff is pinned by Ziggler. Miz is now at the disadvantage. Miz is able to eliminate Dolph and is now head-to-head with Drew McIntyre. The crowd is getting behind Miz in their exchanges as he's had the appearance of a babyface in the match. Unfortunately, Drew is just too much of a beast to overcome and is the last man standing for Team Raw. The man who is most likely to challenge for the Universal Championship next is the last face we see before the show concludes.
Final Score:
What do you think of Abe Odeh's booking for WWe Survivor Series 2018?
Let us know on social media @theCHAIRSHOTcom and always remember to use the hashtag #UseYourHead!