"I Know What The Fans Want Better Than They Do"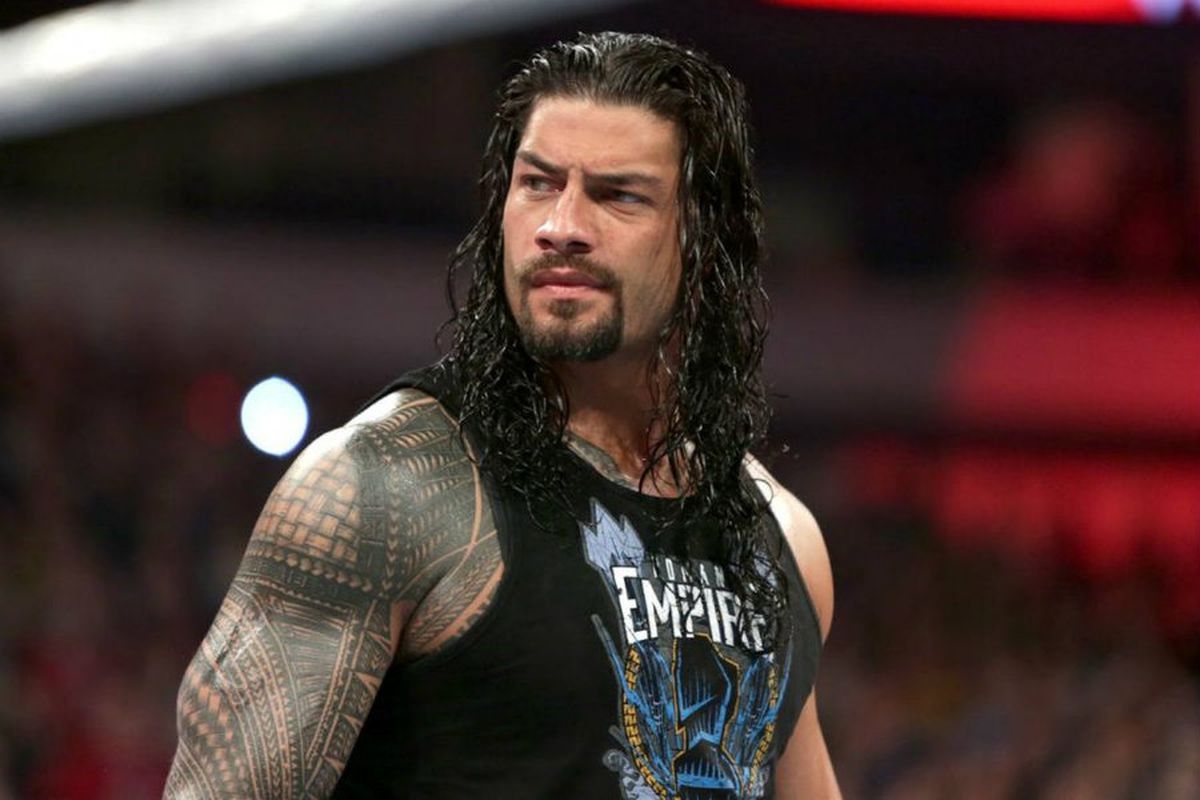 "I know what the fans want better than they do"
~ Inner Squared Circle
Have you ever heard this quote?
Hang on… here it is:
"I ALWAYS give the fans what they want! It's just, sometimes, I know what the fans want even BETTER than they do."
Does it sound familiar? This is a quote from Vince McMahon, and while I MAY be paraphrasing, the spirit of that message remains the same.
"I, Vince McMahon, know my audience sometimes better than they know themselves."
Let me ask you a question – how does that make you feel?
Or better yet, WHAT does that make you feel?
Think about it for a second. Are you angry at him? Do you think he's out of touch? Does it make you hope for the day he finally turns the reigns over to Triple H?
Here's another interesting question – can you imagine a scenario in which he actually might be RIGHT?
Now I know what you might be thinking, "What do you mean, right? How can he POSSIBLY be right? That quote is the embodiment of everything that's WRONG with the wrestling business! Here's this guy thinking HE knows what's best for ME! That doesn't even make sense!"
I know! And I can agree with you in principal! … sometimes…
But again… what if he's right?
This is a question that's FASCINATED me for a very long time. Because in my opinion, love him or hate him, you don't get to Vince McMahon's level by being "wrong" very often. Does that make sense?
So here's what I've been interested in… even if at the surface level, the average wrestling fan, or even better, the average independent professional wrestler doesn't agree… what is Vince McMahon's primary psychology, and what about it works?
Because like him or not, can we at least both agree that:
Vince McMahon, as a human being and as a company, has been INCREDIBLY successful?
In the United States, the WWE is the longest running, consistently highest producing wrestling company?
From a BUSINESS perspective, Vince McMahon and the WWE is the most successful wrestling/sports entertainment product on the market right now?
So what I'm asking you: Just for a moment, is to take emotion out of this. I'm not talking about your favorite flavor of wrestling. I'm talking about dollars and cents, consistently being on top, over the span of decades.
That makes sense right?
So when Vince McMahon says, "Sometimes, I know the audience better than they know themselves," I know that at first glance, that can be a pretty polarizing statement. But my question is, "What's his reasoning behind that statement, and what's the kernel of truth in it?""
Now, I know people have their favorites–especially in this day and age with the internet. And that's fine. And I used to be that way too! You know what I found though?
The only problem with that is, sometimes when you're giving the fans EXACTLY what they want, the chase is the only thing that interests them.
Have you ever really really wanted something? And then you GOT IT! And you liked it… but then in like a week or two, you were like, "Eh, okay, is this it?"
Yeah! It's kind of like that.
So sometimes when giving the fans EXACTLY what they SAY they want, interest for the company as a whole actually goes down on a massive scale. The fairy tale champion that the internet prefers sometimes – long term – isn't good for the health of the company.
There's an awesome quote from the TV Show, Westworld. Anthony Hopkins character goes, "Sometimes when you're playing God, you must be familiar with the devil."
In wrestling, I always took that to mean, "In order to give the fans what they really want, you need to also know what they DON'T want, so you can upset everything, only so you can heal it all again."
I actually learned that the hard way while I was booking a wrestling television company out of Las Vegas. If I gave the fans what they wanted TOO MUCH, they'd actually get bored and I'd lose attendance and viewership. So I could only keep things in "Wrestling Utopia" for so long until I had to throw a monkey wrench in everything and have a villain win or make an unpopular choice to shake things up again.
You know what else is interesting? And it's even more interesting to me to see all the comments and  how polarizing a guy like Roman Reigns is–where seemingly the entire internet hates him, yet Vince is still pushing him to the moon. "He's force feeding Reigns!" "He thinks he knows better than us!"
I'm fascinated with Why.
Now, you might not agree with the way they BOOK Reigns. You might not agree with how they're physically using him. And that's okay since that's all opinion based. But when you look up and down at the criteria of what makes a WWE star, and someone who you want to put in the ANCHOR position–Reigns meets WAY more of the qualifications than he misses.
Speaking of, "Sometimes I know what the fans want better than they do," I'd like to point out this, as well.
Do you remember this?
The year before Vince got REALLY behind Reigns and went for his Mega Push, there was a Royal Rumble where everyone KNEW Batista was going to win. Remember that?
While the fans are booing Reigns NOW, back THEN they were booing Batista EVEN WORSE! Because they KNEW Batista was "Vince's Chosen Guy." The fan's just wanted to boo anything that Vince wanted. They wanted anything BUT what Vince Wanted, because they preferred Daniel Bryan that year.
The Royal Rumble that year came down to Roman Reigns and Batista.
If you remember correctly, the fans were BOOING BATISTA OUT OF THE BUILDING! They were cheering for Reigns like CRAZY! They wanted anything OTHER than Batista! Because "Batista was chosen."
As a matter of fact, I guarantee you, if Vince would have pulled an audible that year, and put Reigns over, Reigns would have gotten the reaction Vince INTENDED for the year later. And it would have been easier for the crowd to accept him and the push would have worked.
Why? Because the fans would have perceived "Reigns is OUR GUY." See, it's not the fact that Vince pushes someone or not. It's the fact that the fans have to think of them as "THEIR guy."
You know who else is Vince's guy?
Braun Strowman.
The crowd LOVES HIM. He's STILL "Chosen by Vince." Who do you think is using him? He just doesn't have the PERCEPTION of being Chosen by Vince.
Does that make sense?
So it's actually NOT that you hate Roman Reigns. The fans just hate that Roman Reigns because they see him as Vince's "pick." As a matter of fact, when they thought Batista was Vince's Guy, they preferred Reigns quite well actually.
But is being Vince's "Pick" really a bad thing?
If I were Vince McMahon, and I knew John Cena's time was limited as a full time performer, and AT THE TIME (When Reigns was Picked) had to look up and down my roster, I had to make an educated bet.
I had to bet on the racehorse that would do a few things for the company:
Be a recognizable mainstream celebrity
Be consistently dependable
Have a marketable look and size
Be able to carry the WWE banner and have the intangible "It Factor" that a WWE star has always represented
Bet on someone with a large upside
And most importantly–step up into that role convincingly NOW!
And then I have to look up and down the roster, and take my best educated guess. So you have to ask yourself, "Who can be the company's ANCHOR for the next 5-10 years?"
And most importantly, as a BUSINESS OWNER, when you make an educated decision like that, you've GOT to get behind it. Wishy washy business owner's aren't successful.
Who do you go with?
Lets take a look at this – not from a WRESTLING perspective, but from a BUSINESS perspective.
Who is Roman Reigns?
Impressively Large but not freakishly gigantic.
Great spokesperson for the company and for children
Has a unique, exotic look that captures peoples attention
Has a family pedigree related to The Rock & the Samoans
Has been brought up IN THE WWE SYSTEM and doesn't have a question of loyalty.
Reigns, whether the fans personally like it or not, for the LONG TERM HEALTH OF THE COMPANY, checks off more boxes than he leaves empty.
The company's GOT to have a face.
And after all, is it really that bad?
People were 50/50 for most of Cena's career too and it didn't hinder his ability to draw massive audiences one bit. And now people LOVE Cena. Why? Because "Well, looking back at it, John Cena's a star and he's always been consistently good at a high level."
That's my take on it.
Anway, I'm looking forward to being a regular contributor to this site and getting to know everyone here and reading your comments!
Also, if you're currently IN the business as a wrestler or something else, check out my FREE online community that supports wrestling talent create massive breakthroughs in your career! It's at Facebook.com/Groups/InnerSquaredCircle, and you can check us out on Instagram @InnerSquaredCircle. It's exclusively for people in the business, so as I'm sure you can understand, we screen the members before their accepted.
Otherwise, I'll be back on here every Thursday!