Impact Wrestling – Watch Them Grow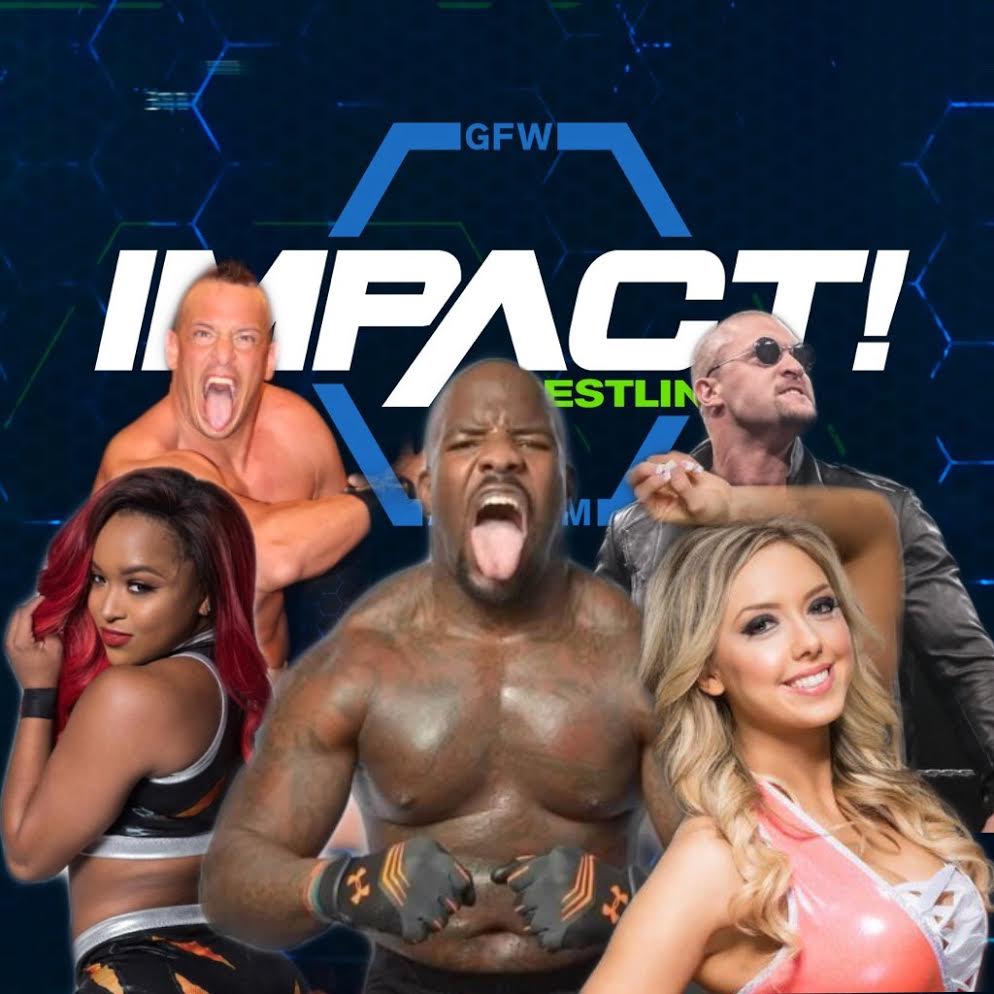 In the year 2010, IMPACT! Wrestling hired Hulk Hogan and Eric Bischoff to their creative team, hoping to catch fire like WCW did nearly two decades before. These men put themselves on television, a long with a laundry list of legends who took over the show, stepping in front of home grown talent. This is also when they lost me as a regular viewer.
Just when I thought I was out, they pulled me back in.
Fast forward to May of 2016. The internet is buzzing about Broken Matt Hardy and all the "crazy things" he is now doing in IMPACT! This got my interest. I just had to see what was going on.
On the June 15, 2016 episode of IMPACT!, Matt Hardy faced his brother, Jeff Hardy, in a match coined "The Final Deletion." The match, which took place at the Hardy Compound in North Carolina, was an insane brawl that told an amazing story, but it wasn't the only thing to catch my attention on that particular night. Aside from the Hardys, I only recognized four wrestlers on that evenings show. Eddie Edwards, from his days in Ring of Honor, Gregory Shane Helms, from his days as The Hurricane in WWE, and James Storm and Abyss, who I remembered from the pre-Hogan days in, what was then, TNA Wrestling. I immediately latched onto wrestlers like Jade, DJ Z, Mike Bennett, Eli Drake, Crazzy Steve and Rosemary, and thought to myself, "man, I have got to see how this builds!"
Also at this time, I was introduced to a character named Allie. Allie was being abused and pushed to the background by people like Sienna, Maria Kanellis and Laurel Van Ness. Now, me being a life long wrestling fan, I knew what came next. Allie was going to get her revenge in the ring, and with the way it was building, I was on her side!
New talent, green talent.
On the July 14, 2016 episode, I was introduced to a new wrestler named Moose, as he had his first IMPACT! Wrestling match against David Starr. Moose was very green in the ring, and on the mic. Me, being used to WWE and NXT television, almost immediately wrote him off as too new.
In August, Allie would get a large measure of revenge. Allie won a five way Knockout's Championship match to take the title from one of her oppressors, Sienna. As much as I wanted Allie to get revenge, I again couldn't help but think she was entirely too green, and certainly not ready to be the Knockout's Champion.
They grow before your very eyes.
Over the past two years, I have watched IMPACT! nearly every week, only missing it when I'm out of town because POP TV is not in most hotels. Allie and Moose have been two regulars in IMPACT!, staying as talent like Drew Galloway, The Hardys, EC3, Lashley and others have moved on to WWE. Over these past two years, many changes have also come to IMPACT! Wrestling. New owners, new and old company names, and a new dedication to being its own brand, and not a knockoff of anything that came before.
With this new ownership in place, IMPACT! again seems to have direction and purpose, and a commitment  to what is happening inside their ring. This past week, Allie and Moose were part of two of their biggest storyline, with Allie taking on Su Yung and Tessa Blanchard for the Knockout's Title and Moose teaming with Eddie Edwards against Austin Aries and Killer Kross. Both of Allie's opponents have more in ring ability than she does, but at no point did she ever look out of place. Moose had the biggest impact of the night. After being laid out backstage, he stumbled out to join his partner, only to betray Eddie Edwards and join the heel team.  Allie had me cheering, and Moose had me hating, and all for the right reasons.
The New Guard
Along with this new direction comes more new talent. Recently, more and more new talent have come to IMPACT! Wrestling from AAA, Pro Wrestling NOAH, and smaller independent promotions from around the world. Wrestlers like Keira Hogan, Killer Kross, Joe Hendry and Scarlett Bordeaux have arrived recently and are looking to make real names for themselves along side the established talent.
As I watch this new talent, I will admit, they're greener than a soccer pitch's grass. For those of you who are like me, and are spoiled by the polish we now see on WWE, NXT and even ROH television, I know you can see it too. If you're watching them and considering abandoning IMPACT! because of it, I ask you to reconsider. The new talent of today maybe the top tier talent of tomorrow. Moose was a rookie with a very limited offense of punches, kicks and a rough looking power slam when he started, and now, he's much more polished in the ring, and even performs a drop kick that hits guys in the head on the top turnbuckle!
What you need to realize is these wrestlers need and deserve your patience. Stick with them, and they will be entertaining you for years to come. Most of the roster, aside from Austin Aries, is 35 years old or younger. Tessa Blanchard, their Knockout's Champion, is only 23 years old herself.
It takes time to make a diamond, and thats what IMPACT! Wrestling is doing.