In This Corner: Underutilized WWE Talent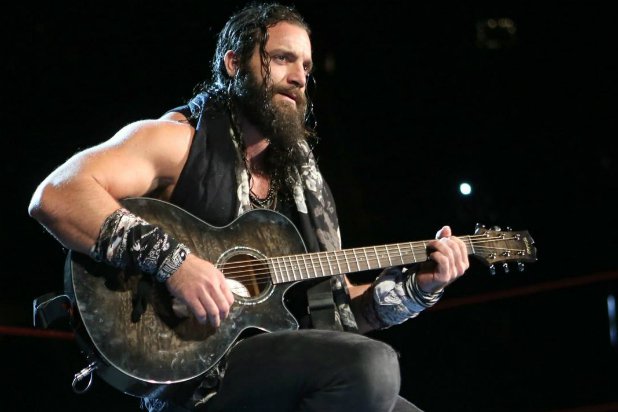 Over the past two weeks, I have examined why we are in the Dark Ages of the WWE, and how professional wrestling is in a New Golden Age. When you examine wrestling today, the talent is as deep as it has ever been. The independent seen is thriving, Impact is beginning to make strides in story lines and television, and, regardless of their ratings, WWE is generating more revenue now than it ever has.
The WWE has a wealth of talent. However, at times, it feels like the talent they have is pushed more as mid card talent rather than as main event talent.  Is the talent not grabbing at the proverbial brass ring? Are the writing staff incapable of coming with story lines? Are the superstars just not over with the fans?
This week, let's examine some of the underutilized talent currently on the WWE roster.
Finn Balor is the company's first ever Universal Champion. That was over two years ago. What has the WWE done with Finn Balor since then? When we take into account the seven months Balor was injured after winning the Universal title, the answer to that that question is simple, nothing. There have been teases by the WWE that they plan to put Balor in the right direction, however, they do not. Balor consistently puts on some of the best matches week in and week out.
When you look back at Balor and his matches since his return in the spring of 2017, he has been a part of one Universal Championship match since his return, and that was a month ago on RAW. You would think that Balor and his journey to recapture a championship he never lost would make for a good storyline. The only storyline of note was a brief feud that he had with Elias in the summer of 2017.
Speaking of Elias…….
Elias has the prototypical WWE look, is good on the mic, and his character appears to be over with the fans. He was a part of the Elimination Chamber match, and also had a strong showing against Seth Rollins in an Intercontinental Championship match at Money In The Bank that many expected Elias would be victorious in. But after that, he has been relegated to a feud with Bobby Lashley.
Elias released the Walk With Elias album back in July and it sold quite well (and is actually pretty decent). It seemed like the time was right for WWE to Walk With Elias, however, Elias and his career seem to be following the buzzards.
Bray Wyatt is another superstar on the roster that is underutilized. He is one of the most eclectic characters on the WWE roster. Wyatt captured his only singles title by winning the World title at Elimination Chamber, but then lost it two months later at WrestleMania to Randy Orton. It was a long overdue title reign that could have had potential to last much longer than it did. This spring, Wyatt had a entertaining tag title reign with Broken Matt Hardy, but it remains to been seen as to where Wyatt's career will go to next.
The Women's Division of the WWE also has a plethora of underutilized talent. I was going to open with Becky Lynch, however, it finally appears she is getting her long deserved push.
One woman WWE has seemingly dropped the ball with is Bayley. Bayley was the last of the four horsewomen to make her main roster debut from NXT, but her debut was one of the most anticipated. She had the potential to be the female version of John Cena. She was over with the fans as an underdog, over with children, and over with families in general. There was really nothing to dislike about Bayley. Since No Mercy last year, Bayley has received one championship match and that was at this year's Elimination Chamber. After teases of a potential heel turn and a long term feud with Sasha Banks, she now is formed what appears to be a tag team with Sasha, though this may be heading to a potential Women's Tag Team Championship reign.
Rounding out the underutilized talent is Nia Jax. Nia was put into a main event angle with Alexa Bliss during WrestleMania this year and captured her first Women's title at the culmination of a very emotional story line. She held the title until Alexa Bliss cashed in her Money In The Bank this past June. The company has had issues in deciding which direction they want to go with Nia. Heel or face, main event talent or mid card status?
Who do you feel the WWE under utilizes?