It's Time for Samoa Joe To Rule SmackDown Live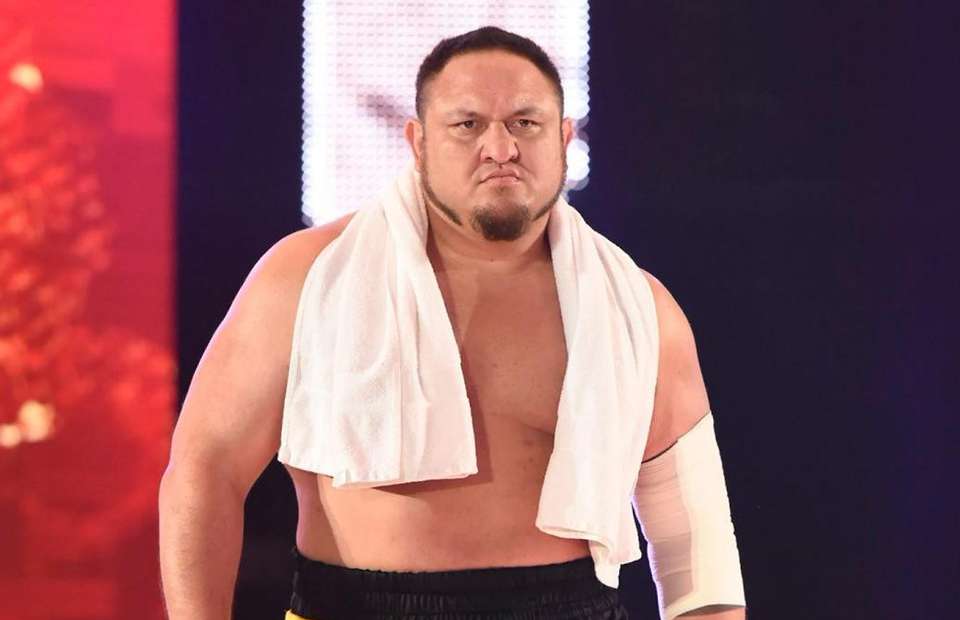 As if the time you are reading this, current WWE Champion A.J. Styles has held the title for more than 310 days. Maybe it's time to give someone a turn to hold the company's most prestigious belt.
If you have watched the current feud between Styles and Samos Joe unfold, you see some of the characteristics of old-school pro wrestling mixed with the brash contrast of today's generation. I have gone on record stating I am not a fan of the "family" angle WWE has booked between these two former TNA champions, but I see the value in taking this program to another level.
If WWE did not put the belt on Shinsuke Nakamura in multiple attempts, even turning the Asian sensation into one badass heel, then who should take the belt away from the "Phenomenal One"?
It must be the big Samoan, who is being better than almost everyone else. His promos are epic. His heat from the fans is on par with former heels of the NWA and WWF. He knows how to sell for his opponent and most of all, he is beloved by many and hated by most.
Sunday's Hell in a Cell confrontation could be the best match of 2018 and an instant classic.
The chemistry between Samoa Joe and AJ Styles is undeniable. Their in-ring styles (no pun intended) are complimentary. And if WWE does the "right" thing and puts the belt on Joe, it will be the culmination of a great path the 39-year-old has taken to get to the top of professional wrestling's mountain.
It also carves a path toward Daniel Bryan joining the main event picture.
In watching the "Night Night, AJ" vignette from Tuesday night's SmackDown Live "go home" show, I felt the work of Kevin Sullivan, Raven and Kane – three of the best at storytelling. I felt the twinge of a dead man prophecy and most of all, I knew WWE had something special here with the former NXT Champion's work.
If this is the best Samoa Joe has ever been, then we can expect more once he conquers his rival and assumes his place in WWE immortality. Giving Joe the strap opens doors for other storylines involving Jeff Hardy and potentially John Cena (yes, I went there). My only caution with placing the belt around Joe's waist is there are not enough babyfaces on the blue brand to make his title run worthy. Styles, Cena and Bryan cannot chase him forever.
Who's next? Who wants to be part of the main event?
WWE has done a good job of storytelling with this latest title feud. Styles has been one of the best in the business while carrying the company banner. Now it's time to give someone else an opportunity. If Samoa Joe Joe can win at Hell in a Cell, he ushers in yet another part of the New Era of this company.
How long Samoa Joe will hold onto the strap is a mystery. But for now, his time has come and should be rewarded for being WWE's best heel on the Tuesday night roster.