Joe's CMLL Weekly Review & Results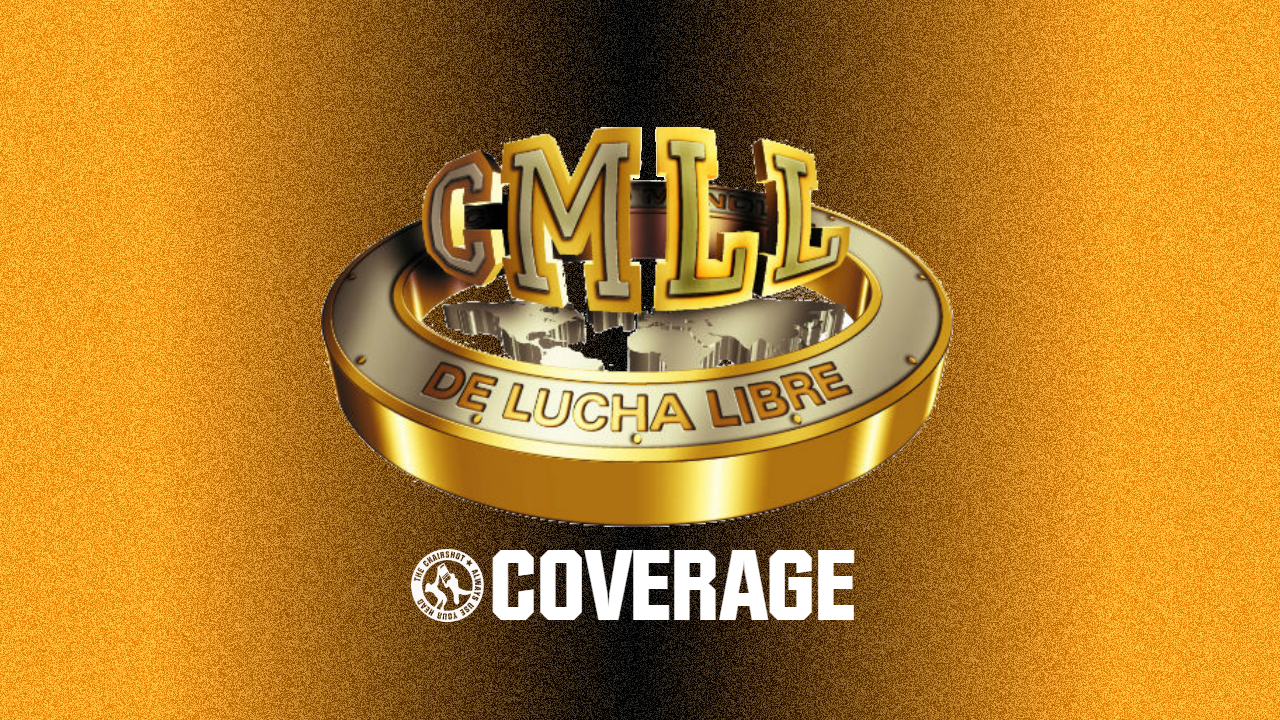 CMLL Monday Arena Puebla Show
Meyer and Centella Roja vs. Fuerza Chicana and Ares
Roja and Ares start in the ring, and they wrestle for a decent amount of time. Exchanging submission holds and occasionally pinning combinations. They both make the tag to their respective teammates after a while. They speed up the pace a bit from the first two participants. A little chaos breaks down and Chicana and Ares hit a code breaker where Ares held him. First Fall: Fuerza Chicana pins Rojas with the code breaker.
Ares and Rojas start in the second fall. Eventually Ares and Meyer come in. Chicana and Ares do some double team moves on Meyer. They continue to rely on double team moves on their opponents. Eventually the tide changes and Roja submitted Ares for the second fall. Second Fall: Roja submitted Ares.
Roja and Ares start in the ring for the third fall. The pace is starting to pick up now. Roja feigns a dive and hits a pose. A popular thing here in CMLL to fake out your enemy. Meyer does the same thing a few moments later, but Ares isn't having it and attacks mid pose to get the heat back on them. But they make a come back and Meyer submits Chicana for the third fall. Third Fall: Meyer submits Fuerza Chicana.
Winners: Meyer and Centella Roja
Marcela and La Jarochita vs Dalys and La Comandante
It's kind of funny to me how CMLL always has girls dancing when the men wrestle but don't do it for when the women wrestle. Marcela starts with La Comandante. Comandante is a lot bigger than this girls. Both ladies are complaining to the ref a lot. Like the last match both partners got tagged in after a bit. Jarochita and Dalys both exchange arm drags. I'd be remiss, however, if I didn't tell you what I was typing before. I was about to make mention to the look I feel Marcela has. I thought, it would be a good look for WWE, so I googled her and she's 47. Wow, nevermind, very good genetics though.
Back to the match, the pace is picking up a bit and we see Marcela back in the ring with La Comandante. You know what, Marcela is impressing the heck out of me with the moves she's doing. She's actually a really good worker. Eventually chaos ensues and Jarochita submits Dalys with a modified last chancery. First Fall: Jarochita submits Dalys with a modified last chancery.
Jarochito and La Comandante start out but this doesn't last for long as all four women are in there. Marcela and Jarochita feign dives and La Comandante sits on a guys lap to brace. He looked very excited. The crowd is very into this match. Marcela is being double teamed on now. La Comandante submits Jarochita with some kind of boston crab arm stretch. Second Fall: La Comandante submits Jarochita.
We start the third fall with Comandante and Dalys double teaming each of their opponent one after the other. Dalys hits Comandante by accident after Marcela avoided the attack. They then go for a double attack on both opponents. They got for the pin and the ref counts slow. Marcela got angry, but then Dalys got Jarochita for a power bomb for the win. Third Fall: Dalys pins Jarochita with the power bomb.
Winners: Dalys and La Comandante
Mini Championship Title Match: Shockercito (Champion) vs Joker
So Joker comes out and well, it's a mini (not midget) dressed as Joker. Shockercito is Shocker's mini, like on the previous show Ultimo Dragon's mini wrestled. My goodness Shockercito is really small though. Wikipedia says 4'3, but we know wrestlers usually inflate the height. Maybe when you're that short it doesn't matter. Basically they're spending the early part of the match exchanging holds. Shockercito hits a very fast sunset flip pinning combination. First Fall: Shockercito pins Joker with a sunset flip.
They continue high paced action, and Shockercito starts out hot in the second fall before Joker gets the heat on him. Shockercito hits a comeback with a diving torpedo through the middle rope. The crowd isn't that into this match, but Shockercito submits Joker with some spinning torture rack. Second Fall: Shockercito wins with a spinning torture rack.
Winner: Shockercito
They promote Naito, Bushi, and Evil being there on Friday. They do another honoring for Villano III because he died the day after the Puebla show so they're doing it for the fans here.