Joe's Lucha Libre Weekly: News & Opinions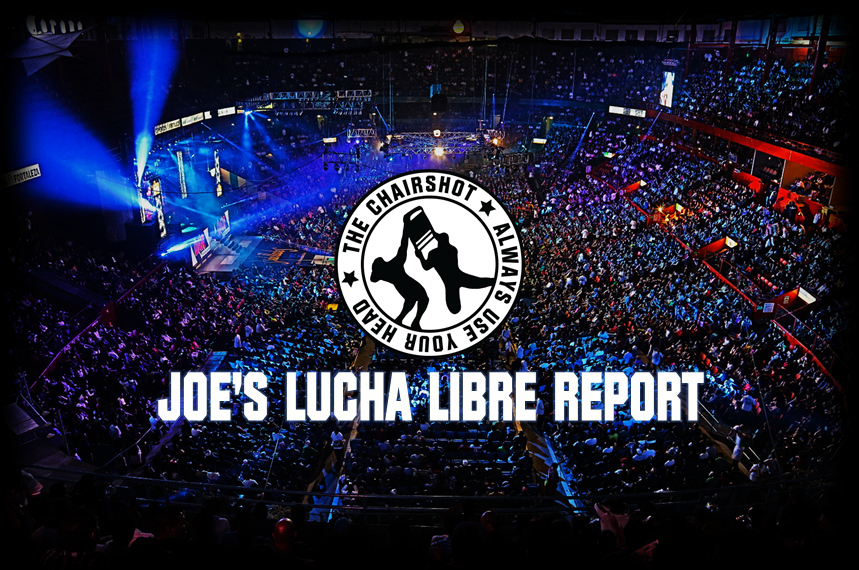 AAA
AAA will be having two live TV tapings this week. Once on Friday at 8:30pm Eastern Time, and then on Sunday at 2pm Eastern Time. The Friday show doesn't have Park, Jarrett, or Dr. Wagner on it, so it will be interesting to see what happens since those three, along with Kevin Kross are involved in the main event program. I'm sure they're going to build up what Fenix will be doing next, perhaps Brian Cage will be in his sights. It appears based off the last show, Wagner is busy with Jeff Jarrett, and Park is busy with Psycho Clown and Hijo Del Fantasma. This makes me think Brian Cage is next for Fenix. This match just happened last week on Impact in front of maybe 150 people, and it was great, so I can't imagine the electricity if they did it in front of a couple of thousand.
The Sunday show features Park teaming with Fantasma vs. Psycho Clown and Pagano, so we will get advancement in that feud. We all see Fenix against Brian Cage and Sammy Guevara in a triple threat match. This reaffirms my guess that Fenix will be doing some programs with Cage in the future. Brian Cage is gaining a lot of momentum here in the states with his hybrid strong man/X-Division style. With all these new bookings in AAA and Impact, plus all the other additional bookings, I wonder how long Cage can continue this style before picking up a major injury. I hope for a long time because he's a joy to watch. Impact's very own Scarlett Bordeux will also be making her AAA debut, which is interesting because unless I missed it, I haven't even seen her work a match yet in Impact, but she will be working two 6 person tags.
With Impact doing Television tapings on the 13th and 14 next week, I wonder if we will see a bunch of Impact guys showing up on the next rounds of AAA tapings, assuming they tape next week. I also wonder if we'll get AAA guys showing up on Impact. Impact has a 2000 seat building reserved, if LA Park is showing up they can sell that out and then some, and with Pentagon and Fenix, it'll likely sell out anyway. With Bound For Glory being in New York, just 10 days after MLW's next New York taping, I continue my speculation that we'll continue to see more talent trades with AAA and Impact. And it makes sense, Konnan is involved with both companies and is on very good standings with Don Callis, vice president of Impact.
AAA running MSG?
Konnan was asked about AAA running MSG in September like they initially planned. Konnan said they were going to do it with Rey Mysterio as the headline. My assumption would be him challenging for the Mega championship, however, Konnan revealed that Rey will be going back to WWE any day now and he didn't feel like AAA could run MSG without Rey. He's probably correct, if you have Rey Mysterio and Alberto on the card, they could probably draw over 10,000 at MSG. But without Rey that falls apart. Konnan suggests that they still intend to eventually run MSG and that their were MSG executives at Triplemania. Boy I hope they didn't watch that street fight match. He claims there is interest from both sides, but he believes they shouldn't do it until they get on Television in the United States. Now to me that's an interesting development. When AAA had TV in California back in the early to mid 90s they did really big shows in California, but getting on American TV with their very WCW 1999/ECW like style will be difficult in my opinion. They'll have to tone down whatever they tape for American TV. It all depends on the network and sponsors.