Jordan Fox's Blog: Indy Wrestling Diaries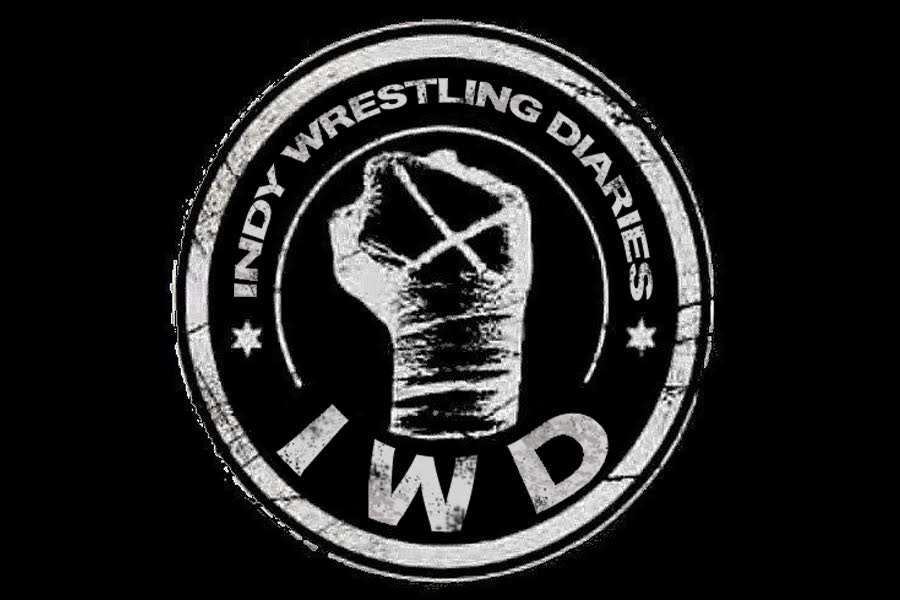 Disclaimer – Sometimes you might wonder what the point of these stories are… I'll be honest, sometimes there isn't going to be any meaning to what I'm blogging about. I just simply want to share these really cool moments I get to experience. I get to experience these wonderful moments because I work in "The Business." I work in wrestling, that might not mean much to a non fan, but to wrestling fans, being a full time wrestling employee, like I am, is the Holy Grail.
The wrestling business is my full time job, my "shoot" job & this blog details the fun I experience in our wacky world of wrestling… ENJOY!
I worked my second event for Heroes of Wrestling last week. Color Commentary. I freaking love it. I love the job, I love the promotion, my commentary partner (which is also my boss lol), the wrestlers, everything is going great there.
I want Heroes to be my one constent. I want to travel everywhere to wrestle but I'd love for Heroes to keep me right where I'm at so every 3rd Sunday of the month I know that I'm going to either be on Dish Network, YouTube or Facebook doing Color Commentary.
As far as I know we haven't gotten any new info on when & where we will be on Dish Network… BUT I CAN'T WAIT!
I am jumping at the chance to show off that I have what it takes to be a great commentator to a large audience & that is exactly what I'm going to do when we do get on Dish.
Being an employee of Heroes of Wrestling has given me the oppertunity to become friends with some great up & coming wrestlers based out of Houston Texas, Booker T's Reality of Wrestling Training Academy to be exact, two of them being Brock Baker & Will Allday.
Let me tell you, these two guys are going places. It's not "If" they'll make it big, it's "When" they'll make it big. mark my words on that.
Plus, they are just all round awesome guys, I've been picking their brains about my character & they have both been so helpful. Guys, if y'all are reading this, I'm sorry if I've bored the shit outta you with questions about my character & in ring stuff. hahaha. I will make it up to both of you! Thank you both!
Yesterday on our DAILY show (Indy Wrestling Radio) my co host, Floyd, mentioned Iceman King Parsons & so i wanted to share this story about my experience with him.
We were working a show in Dallas in April & after our pre show meeting he grabbed me by the arm & told him that he wanted to make sure that I was proud of what i was contributing to the business.
he had heard me tell my boss all the websites that I was in contact with about getting our show results out to them. I had been working hard on getting our name out there & he just wanted to make sure that I knew that i was appreciated & that I should be proud of that.
It was such an awesome thing for him to do. It didn't take him but 20 seconds to tell me to "be proud of what I'm doing in this business." 20 seconds & it left a huge impact on what I think about the business. 20 seconds & here we are 5 months later & I'm still thinking (& blogging) about the moment.
You know, the meeting that we were in, one of the topics was making sure that your punches looked crisp. Chavo told us that if "your punches looked like shit, you don't need to be throwing punches." lol well, i obviously wasn't wrestling yet but at that time i was thinking seriously about starting, so i was hanging on every word that all the veterans were saying. He saw me analyzing every word that was said & so he took a second to address the whole lot of us.
So he gave us some huge tips on how to work on our punches. He gave us those tips while looking at me the entire time. The whole time I'm sitting there thinking about how this was "Iceman" King Parsons teaching me how to throw a punch, HOW COOL, RIGHT?!
I'm not going to share his secrets, but I'm going to take full advantage of knowing the secret now that I'm training.
Speaking of training, I have not trained in over 45 days. I sprained my ankle & I haven't been back in the gym yet. IT. FREAKING. SUCKS.
I did run for the first time today, though. So, that is a step in the right direction. I'm going to do cardio everyday this week & if I don't feel any major tightness or swelling or any problems at all for that matter, I'm going to start back at the academy next Tuesday.
It's been extremely disheartening not being able to train. I feel like a wimp getting hurt so quickly into my training.
Chandler Hopkins, one of the wrestling Blue Chippers in Oklahoma (seriously, one of the absolute best in the state) gave me some great advice on taking care of the injury, getting an ankle brace & MOST IMPORTANTLY how to deal with it on a mental level.
I was getting really down, it didn't seem to be getting any better & I was growing antsy & restless. He reminded me that if i went back too soon I was only going to make things worse.
Thank God that he talked me down because I was seriously about ready to go back & now looking back on the situation, I know that I would of just made matters worse, I would of been out longer & I might of done some serious pernament damage to my ankle.
So Chandler, if you are reading this, THANK YOU!
Dude, What the hell happened last night on RAW to Liv Morgan?? Who in the hell made the call to keep her in the match?? Whoever it was should be fired.
Last night Brie Bella was performing some "Yes Kicks" on her & accidently kicked her in the face… twice.
Now I know that that is her husbands gimmick & it makes 100% sense that she is doing the move set, I get it, I'm not really blaming Liv getting kicked in the face on Brie. Accidents happen, I get that. But, Brie, just like everyone else in that ring & the crew around said ring should of known that she needed help.
The minute she went out cold they should of stopped the match & taken C-spine precautions to ensure if there was a neck injury that they didn't make it any worse.
I think I'm gonna wait & see what happens with the whole situation before I go into great detail about it, maybe I'll blog about it at length later in the week after I see the replays & get some other opinions about it.
But I worked in emergency medicine for 7 years as a Firefighter/Paramedic & Flight Paramedic & I can tell you that it was extremely dangerous to be jerking her around like that instead of securing her neck.
That match was not so important that you couldn't stop the match & use a backboard to get her to the back. So what if it turns out her neck is fine, better safe than sorry.
Thank you guys for checking out the blog!! It's been getting tons of traffic & nothing but great reviews, so truly, thank you!
Personal Twitter & Instagram – @FoxThePodcaster
Podcast Twitter & Facebook – @IWRdaily
Email – JordanFox@TheChairshot.com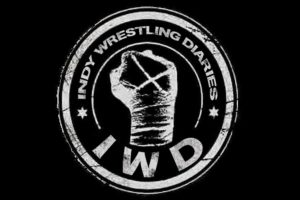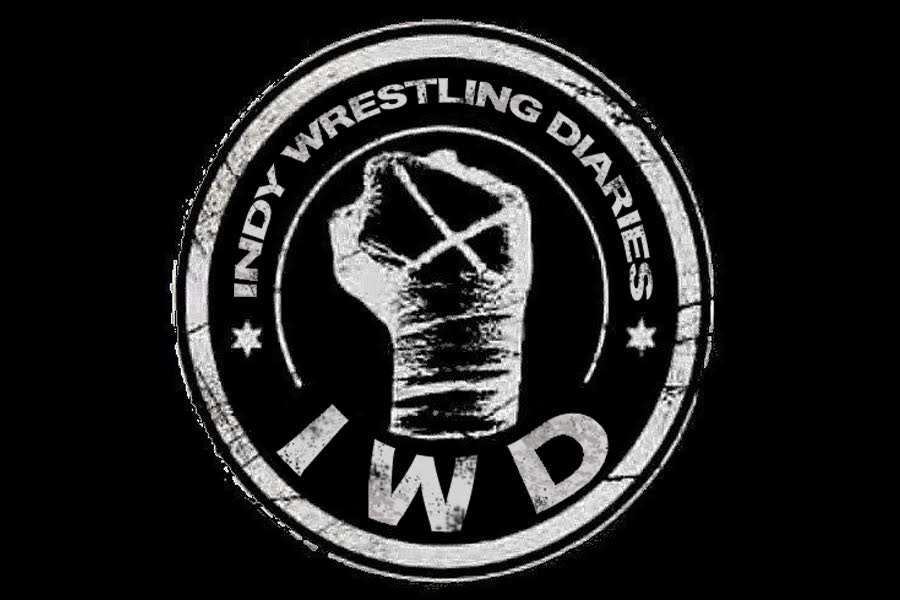 Daily DeMarco: Aleister Black Needs To Win The Royal Rumble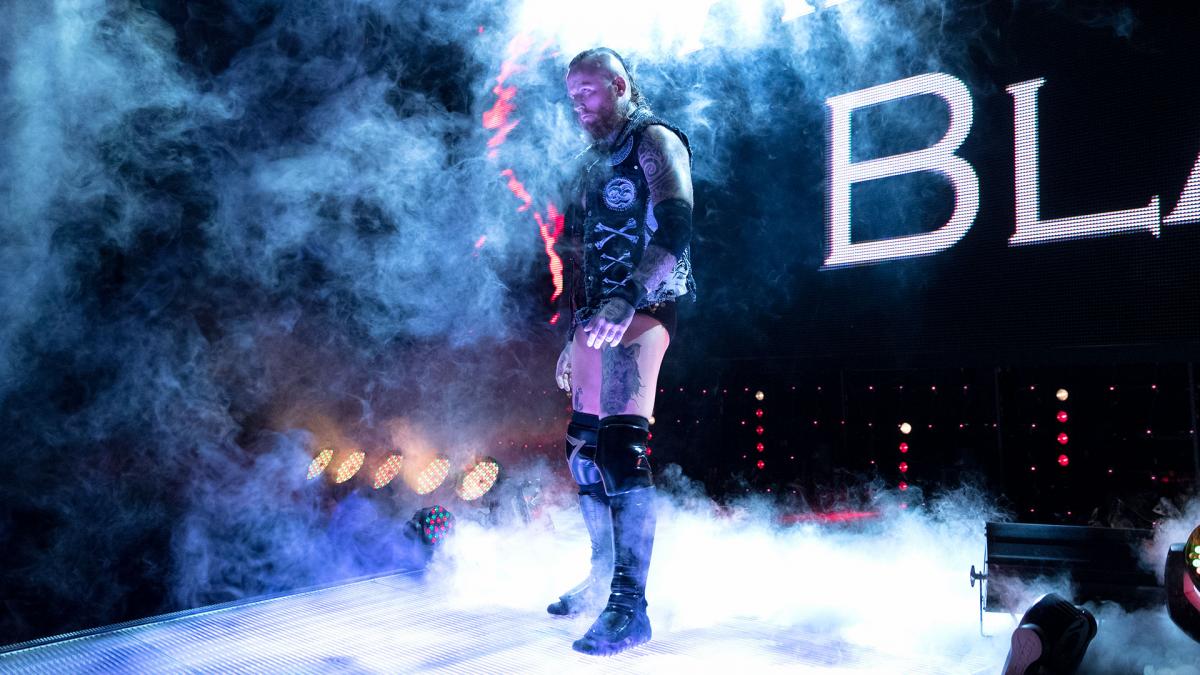 After Vince McMahon revealed his plan to shake things up in WWE, Greg DeMarco chimes in with an idea that really would make some waves.
After a hit-and-miss WWE TLC pay-per-view event, the wrestling world waited with nervous anticipation as Vince McMahon promised a major shake up on the 12/17/18 edition of WWE Monday Night Raw.
What did we get? More McMahons, Kurt Angle, The Revival as Top (Guys) Contenders, Natalya as Top Contender, and a bunch of call-ups to an already crowded roster.
Welp, one out of five ain't bad!
In all honesty, if this is what WWE really wanted to do, I am fine with it. I would make one change: don't tease it. Had tonight's Raw gone on without the tease of Mr. McMahon returning, the reaction would be different. We had time to ponder, and develop our playlist. Once WWE puts out a product that didn't match that playlist, we weren't happy.
They set themselves up for failure.
But now we're here, and there's no going back. Triple H, Stephanie McMahon, and Shane McMahon are overseeing Raw, a move that undoubtedly leads to dissension and a WrestleMania showdown between Trips and Shane O'Mac. Some sort of "full control" will be at stake, but that won't matter as Vince can easily undo it the following night on Raw. You see…Vince McMahon can ruin your hopes and dreams both in and out of kayfabe!
But I know what you want–and in this case it's also what you need. Something that truly upsets the apple cart–a REAL shake up!
You need…
Aleister Black Wins The 2019 Royal Rumble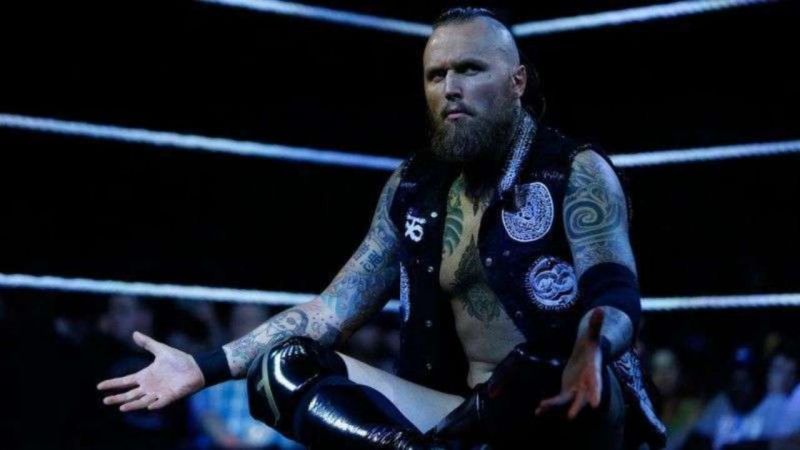 This is not an original idea, but it's still brilliant. On an episode of Something To Wrestle with Bruce Prichard, the former Brother Love tells the story of The Steiner Brothers making their WWE debut in late 1992. The most fascinating part of the story never happens. Bruce and Pat Patterson pitched to Vince McMahon the idea of Scott Steiner, a relative unknown to the WWF fans, winning the Royal Rumble. This would have sent him to Caesars Palace to challenge for, and win, the WWF Championship.
Vince McMahon would balk at the idea for what was mentioned above–no one knew Scott Steiner.
That was part of the sell for Patterson and Prichard. They could use the next 2+ months to build Steiner, leading up to his title win at the biggest show of the year. Ultimately the match was won by Yokozuna, who would go on to defeat Bret Hart for the WWF Championship before losing it to Hulk Hogan in an impromptu close to the show.
Fast forward to 2019, where WWE is in a predicament of presenting a product that is either predictable, stale, or both. The Royal Rumble, a match built on the dream of challenging for a world title at WrestleMania, offers the company the chance to do something that's unpredictable and fresh.
Aleister Black would be just that.
A good portion of the Raw and Smackdown viewership doesn't know him. He enters the Rumble as a surprise NXT member, but does what no one has done before–he wins!
Now WWE is left with 2+ months to build Aleister Black, and even has two PPV events at their disposal. Come April 7, the world is ready to pull for Black against either Daniel Bryan or Brock Lesnar. When he wins, a star is made, and available for several years to come.
The Royal Rumble has been around since 1988, and has featured nearly every outcome imaginable. But the surprise winner–the one no one could even imagine–would remind everyone that anything truly can happen in the WWE. And the overall product would be better for it.
Good Reads On The Chairshot
Thanks for reading the 4th edition of the Daily DeMarco. Here's to many more…
Let us know what you think on social media @theCHAIRSHOTcom and always remember to use the hashtag #UseYourHead!
Daily DeMarco: How Does Vince McMahon Shake Things Up?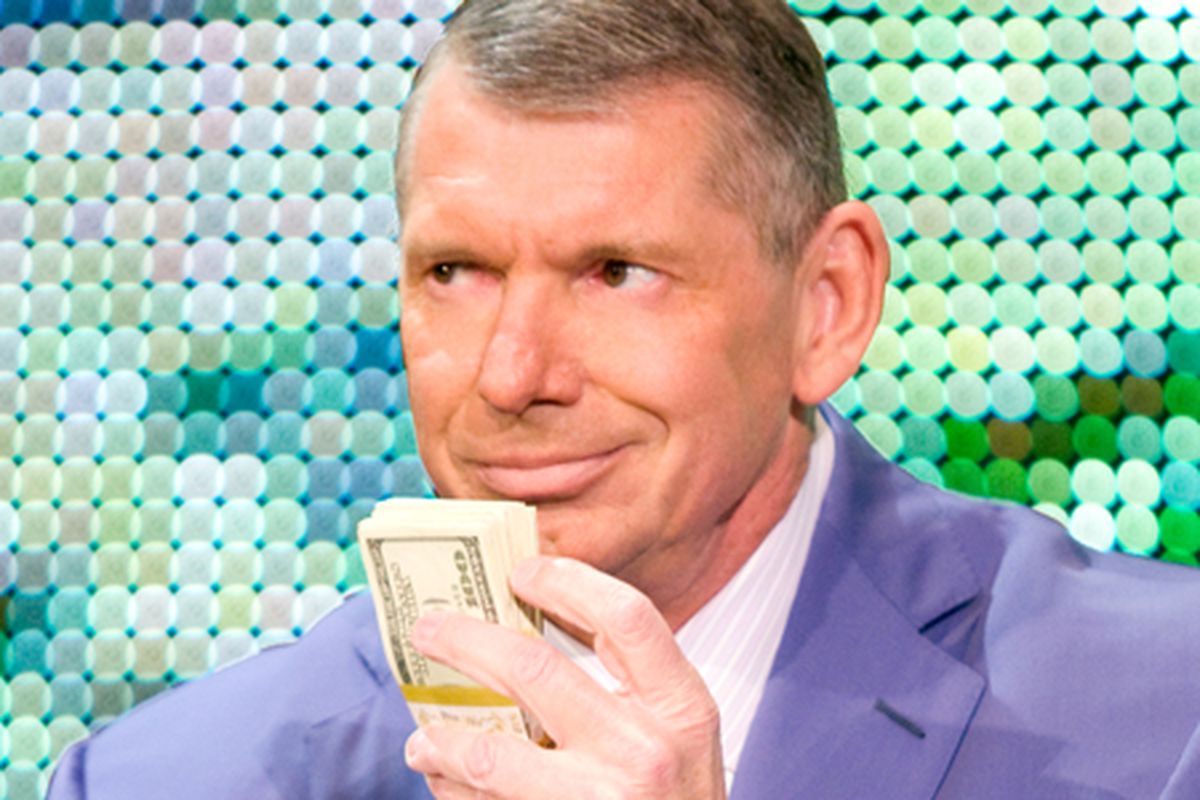 Greg DeMarco is back with his next Daily DeMarco, asking what Vince McMahon will do in the wake of WWE TLC!
WWE TLC is over, and it's time to prepare ourselves for the Royal Rumble–and thus the start of The Road To WrestleMania!
But first, I want to remind you that we are currently seeking contributors to The Chairshot. We have plenty of opportunities, and we are open to other ideas as well. Hit me up and let's see where you fit in.
Looking At WWE TLC
I had high hopes for the show, and I feel like it failed to deliver. There were some things I liked, and others that fell flat to me. Overall covering it felt more like work than normal, which I don't like.
What I liked:
Finn Balor and Drew McIntyre put on a great match, one that likely doesn't get the credit it deserves in the long run. Loved it.
Daniel Bryan and AJ Styles gave us a classic, in a match that got the time it needed and delivered big time.
The Bar, New Day, and The Usos were entertaining as usual. I want WWE to find some sort of way to blow this off, perhaps giving them time at WrestleMania could do the trick.
Becky Lynch, Charlotte Flair, and Asuka were more than deserving of the closing spot on the show ("main event" is a relative term in WWE). Highly enjoyable match and I am excited to see Asuka as champion.
What I didn't like:
Dean Ambrose and Seth Rollins felt like they didn't want to be there. I feel like a stipulation could really help them as they've been friends and/or foes for quite a while. Give them more to work with!
Ronda Rousey vs Nia Jax didn't do anything for me. Rousey looked good early, but Nia just sucks beyond belief.
I didn't rate this show, as WWE is Andrew's territory, but I can't see it coming in better than a 6/10 for me.
What's Next with Vince McMahon coming to Raw?
The Boss is headed to Raw, where he will undoubtedly address the lack of a General Manager. But I feel like there's more to it. We've had reports of some "idea" that is supposedly so wonderful it will turn things around. I can't fathom what it is, but I have two ideas that are likely WAY off.
And since I am an old school WWE/WWF fan, both have the word "Challenge" in them!
Royal Rumble Challenge
This is basically a way for WWE to make Royal Rumble qualifying seem like a big deal. Vince can point out that Raw has 15 slots for the Royal Rumble (bigger roster, gives Smackdown 10 and 5 wildcard slots), and he is putting all of them up for grabs. Basically he puts talent in a "brass ring" situation, where they'll do anything for a spot. Matches, angles, stories, etc, all centered around getting into the Royal Rumble.
WrestleMania Challenge
This one is bigger–a G1 Classic style tournament that plays out primarily on Raw (maybe a match per week on SD as well) for the opportunity to book yourself in any match–any match of your choosing–at WrestleMania. It can play out with the finals taking pace at Fastlane. This would provide a storyline thread all the way through winter, and give WWE a chance to use a new concept. Between the TV properties, the website, and social media, a WrestleMania Challenge would provide WWE with a ton of content–and content creation is the name of the game.
I am very interested to see how Vince McMahon can "shake things up" on Raw, as we are hitting a time of the year that's always exciting for fans and analysts alike. Let's hope something good is on the horizon.
Good Reads on The Chairshot
Technical difficulties meant it got out late, but check out our Staff Picks for WWE TLC and see how we did!
Check out Andrew's match ratings for WWE TLC
See what Tom had to say about Finn Balor and Drew McIntyre after WWE TLC
Thank you for reading the third Daily DeMarco! Here's to many more…
Let us know what you think on social media @theCHAIRSHOTcom and always remember to use the hashtag #UseYourHead!