My Top 10 Best Factions of All Time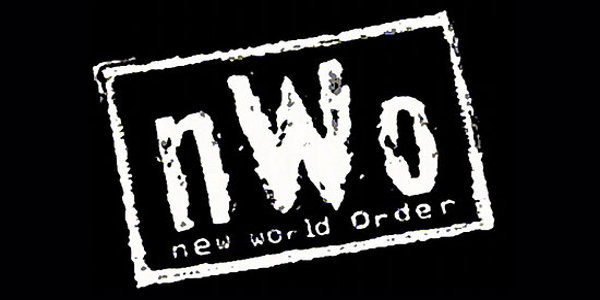 Recently, WWE.com released their list of the Top 10 Best Factions of All Time, and some of the results floored me. It never ceases to amaze me how much back patting and audience influencing the WWE tries to do. Just look at the list they put forth.
Right off the bat the WWE ruins their credibility and any impartialness they might have tried to demonstrate by listing The Undisputed Era as their Number 10 best faction of all time.
ALL. TIME.
We're talking almost 50 years worth of wrestling history here, at least! And a faction that is not even on the main roster, is not seen on television, is currently down one injured member, and is only months old is considered by WWE as a top ten best faction OF ALL TIME?!
So, while I don't usually write articles like this, these results and the fact that the WWE has actually tried to pawn them off as legitimate have motivated me to create my own list this week of the Top 10 Best Factions of All Time. I based my list and rankings on the group's impact on the wrestling business at their peak, their level of focus or involvement in their company's top angles and storylines, the accomplishments both of the group and the individuals within them while members, and the effect that association in siad group had on the future careers of its members.
So here is my list of the Top 10 Best Factions of All Time:
Honorable Mentions
The Corporation
Camp Cornette
Nexus
Ministry of Darkness
10. New Day– The New Day are the epitome of what a faction is intended to do for its members. The group is greater than the sum of its parts. Individually, Xavier Woods, Big E, and especially Kofi Kingston seemed destined for mid card mediocrity. In Kofi's case, he had already spent many years in limbo already, never able to quite crash the glass ceiling and reach that "next level." Together, in addition to adding a record tag team title run to their resumes, they have become bigger stars than any could have ever hoped to become on their own at the time of their formation. Like others on this list, their initial run as heels was so well done and entertaining that it got them over as one of the biggest babyface acts in the company, not to mention a top merchandise seller, and did so without any member gaining a singles title to their credit. All three men have become so identifiable as a unit, it's hard to see them being truly split up or seperated any time in the near future- which for the sake of their careers, might be best. "Power of Positivity" indeed!
9. Bullet Club– The OGBC makes my list not only for its prominence and longevity as a top faction in New Japan, but also for the way its impressive roster brought new American eyes to NJPW and the influence its alums are currently having on the wrestling world today. When you have names like AJ Styles, Finn Balor, Shinsuke Nakamura, Cody Rhodes, Kenny Omega, The Young Bucks, Gallows and Anderson, among others, on your roll call, you've had an impact. Plus, when is the last time you have seen a group from a foreign promotion have such a commercial presence when it comes to merchandise in the States?
8. Nation of Domination– The Nation is underrated as an all-time faction. Though it might not quite be on the level of other top groups, the NOD were a core focus of the WWF during the Attitude Era (the height of the company in terms of overall relevance), had memorable feuds with the likes of DX and the Undertaker, and helped to launch the rise of one of the greatest superstars of all time. Without the Nation, Rocky Maivia may not have found that perfect vehicle for a needed heel persona at the time that the Nation provided, and ultimately helped to catapult him into superstardom as The Rock. Plus, if you were watching the product at the time, you can't discount how much heat and controversy Faarooq and his original Nation cohorts were creating. It was uncharted territory for the WWF in that era.
7. Shield– I must give credit where credit is due. The Shield burst onto the scene, were immediate main event players upon their debut, and the success that its members have had individually in their careers cannot be discounted. There are very few factions that can claim that every one of its members has been WWE Champion. While the jury may still be out on Dean Ambrose, Seth Rollins and Roman Reigns are arguably the top two faces of RAW and possibly the company itself. Their current success has to give due reverence to the popularity and impact the Shield first had as a threesome.
6. Hart Foundation– The WWF struck gold with the Hart Foundation in 1997. And the dynamic of being THE heel stable of the year and huge heat magnets in the US, while at the same time the biggest baby faces ever in Canada was unprecedented. Don't believe me? Go back and watch some of those episodes of RAW from the summer of 97, and especially the Calgary Stampede PPV. The roster of members fit perfectly and they played off of each other very well. Even the addition of Brian Pillman, who wasn't technically a relative of the family, made sense and gave the group a bit of an edge that they needed for their era. They were perfect foils for guys like Steve Austin and Shawn Michaels. Heck, they even got The Patriot a run in the main event! While their lack of longevity knocks them down a few notches (the group only lasted about seven months), their impact and contribution to the eventual birth of the Attitude Era can't go unnoticed.
5. Evolution– when your group consists of Triple H, Ric Flair, Randy Orton, and Batista, can you NOT be in the top five of all time? Not only was Evolution a mainstay in the main event during its heyday, holding all three major titles at once (World Heavyweight, IC, Tag Team), as well as cementing the careers of group number 7 on my list during a comeback tour in 2014, it was the launching pad that Orton and Batista needed to elevate themselves as future big time players in the WWE- potential that both men clearly delivered on eventually as singles stars.
4. Heenan Family– there is no denying the level of stardom Hulk Hogan achieved in the 80's in the WWF. However, what is a superhero without super villains? Enter Bobby Heenan and the Heenan Family! The Family was the source of a steady supply of challengers for Hogan and other top stars of the 80's and early 90's, such as Ultimate Warrior and Big Bossman. Names to Heenan's credit include Rick Rude, King Kong Bundy, Haku, Barbarian, the Brainbusters, Mr. Perfect, and of course the man who challenged Hogan at the most important wrestling event ever at WrestleMania 3, Andre the Giant. This stable wasn't even included in WWE's list!
3. Four Horsemen– while I admit that my list is WWE/F heavy because of the fact that is the product I grew up on, no one can dismiss the impact of the Horsemen. Throughout all of their various incarnations, they were always a focus of the show and a presence in the main event- which happens when your leader is Ric Flair. They were part of some of the most memorable angles in wrestling and no doubt held, and continue to have, a special place in the hearts of NWA and WCW fans. They were the standard bearer for all other factions to come after them. Not all of their roster combinations were as great or as successful as the originals, but memorable nonetheless.
2. D-Generation X– when you talk about impact, you have to look at a group that were both the top heels and then the top babyfaces in the company during its hottest run. The original HBK/Triple H/Chyna/Rude version of DX almost single handedly brought the Attitude Era to the WWF in 1997 as its top heel act, only to then become one of the biggest acts in the company as baby faces after WrestleMania 14 when they added the New Age Outlaws and X-Pac after the departure of Michaels. It also launched Triple H into the next level in 1998, as he was no longer seen as HBK's sidekick. They remained relevant as a faction through the year 2000 and were part of many memorable moments, such as the "War on WCW" and Nation parody. While what they did in wrestling was historic, not to mention the positive effect the association had on the careers of X-Pac, Gunn, and Road Dogg, the cultural impact the group had may have been just as big. DX shirt sales were through the roof, and the crotch chop and "Suck It" catch phrase became part of the lexicon for the male demographic the WWF was targeting.
1. nWo– no group has had a bigger impact in wrestling as the New World Order. The departures of Scott Hall and Kevin Nash to WCW from WWF. The heel turn of Hulk Hogan. The 83 week win streak in the ratings war. When the nWo was on fire, it was an inferno. Plus, without the nWo's success, how do the careers of the likes of Sting and Goldberg unfold? Yes, there were some blunders and mistakes made down the road involving the group, but during the most competitive time in the business, no one faction single handedly turned the tide for its company the way the nWo did.
The Good, Bad and Ugly: Pre WWE Elimination Chamber 2019
Is WWE Elimination Chamber shaping up to be Good, Bad, or Ugly?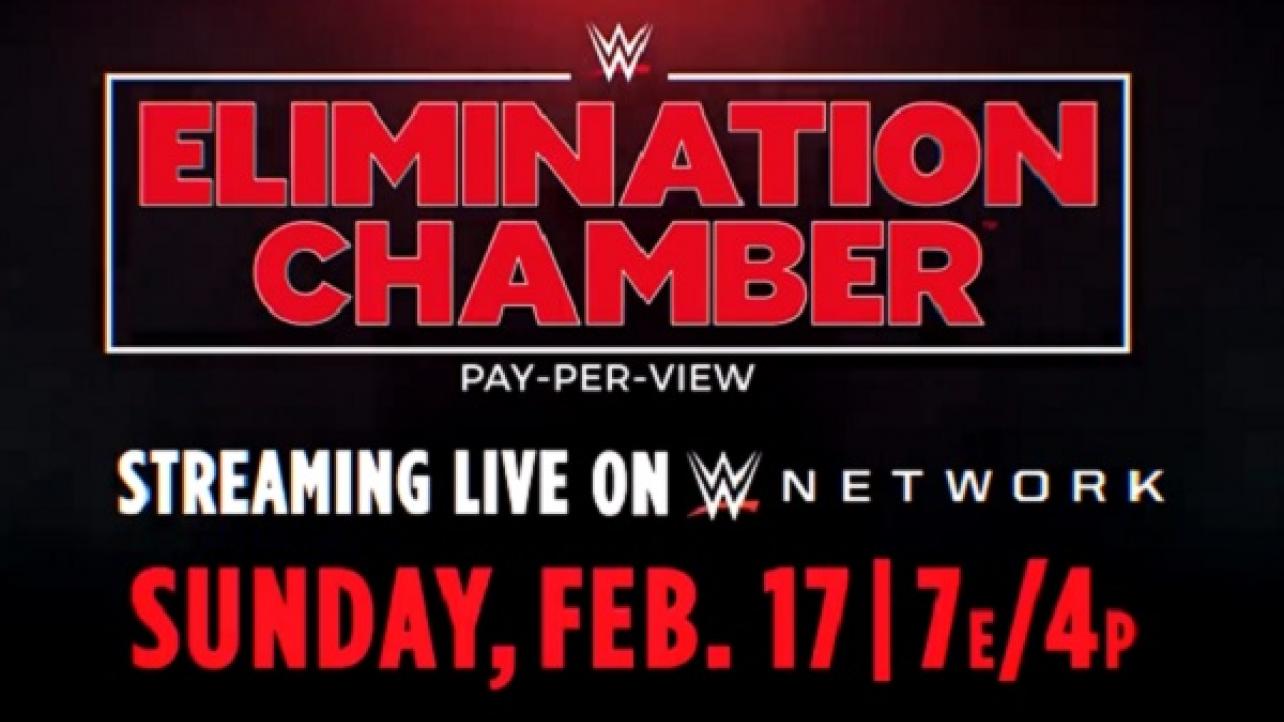 Bobby gives us the Good, Bad and Ugly of how Elimination Chamber looks on paper!
WrestleMania is obviously the big show coming up but we have a couple of pit stops along the way.  This pit stop is a Good one though.  We have potential for a lot of changes, a lot of memories and a lot of action in a jam packed Pay Per View!  Let's find out if the layout is looking Good, Bad or Ugly?
GOOD
WWE Title Elimination Chamber Match– Daniel Bryan vs. AJ Styles vs. Jeff Hardy vs. Kofi Kingston vs. Randy Orton vs. Samoa Joe
Like all Elimination Chambers of the past, we have a lot going on here in this one.  The Chamber itself will lend a hand in this ultra-violent, insane battle for a prestigious Championship.  The participants are also bred for action, as all of them have been in crazy matches almost their whole respective careers.  How do you make it even better than it already could have been?  You add Kofi Kingston after he had a freak of a showing on this week's SmackDown.  This match is going to be non-stop and deliver even to the most outlandish fan.  I expect nothing but Good, in fact, Great things here, and a hell of an effort.  However it will be Daniel Bryan retaining his New Title!  I also expect to see the return of a certain "creepy, kooky family" and I don't mean Gomez.  Follow the buzzards because this match is going to kill it!
WWE Women's Tag Team Elimination Chamber Match– Nia Jax & Tamina vs. Sasha Banks & Bayley vs. Carmella & Naomi vs. The Riott Squad vs. Mandy Rose & Sonya Deville vs. The IIconics
Like the WWE Title Match, this match has the advantage of being in an Elimination Chamber almost guaranteeing success.  It will be entertaining and full of action.  The talent here is 50/50.  Some Good, some Bad, and even some Ugly, however we will see an abundance of Good here as the teams will need to show off, and put the WWE Crew on notice.  These teams have a lot to prove in this historic match.  They will show up and they will beat the hell out of each other until only 1 survives, and it will be Good.  It has to be Good.  The whole world is watching.  Mandy Rose and Sonya Deville Win! 
WWE Raw Women's Title Match– "Rowdy" Ronda Rousey (C) vs. Ruby Riott
Ruby Riott is dangerously underused but this match is to act sort of as a remedy to that.  Riott and her girls bring a ton of entertainment value and the in ring work isn't disappointing either.  This is Ruby Riott's biggest match so far in her career and puts her center stage against one of the most watched athletes of any sport, Ronda Rousey.  With a talent like Ruby Riott, Rousey should be able to keep it together and have a Good, concise match.  Hopefully Riott can control her.  Rousey Retains!
WWE Intercontinental Title Handicap Match– Bobby Lashley (C) w/ Lio Rush vs. Finn Balor
Both guys are rocking out lately.  Finn Balor never loses a step and always delivered.  He simply is one of the best.  Everything he does gets the audience amped up and he constantly outdoes himself putting it all on the line.  Lashley since having Lio Rush has been very impressive.  Not having the pressure of promo's and being able to just be this freak of nature has suited him well.  Not to mention Lio Rush being actively working and being a huge part of the match will benefit the whole thing.  The Man of the Hour is supremely talented and can move around like no other.  With Lio Rush, Lashley certainly deserves his current run and dominance.  Even with Lio Rush in the ring, Finn Balor will shock the world and win the WWE Intercontinental Championship.
WWE Cruiserweight Title Match– Buddy Murphy (C) vs. Akira Tozawa
Another 205 Live match with two underappreciated, great high flyers.  Buddy Murphy's unorthodox style is an acquired taste but a Good one.  And athough Tozawa has become a comedic character he can certainly move around the ring artfully.  It will be a solid match but will not leave any more of an impression than 205 Live ever does.  Most just don't seem to care.  Buddy Murphy Retains!
BAD
WWE Smackdown Tag Team Title Match– The Miz & Shane McMahon (C) vs. The Usos
As Good as the Usos are, and as Good as Shane and Miz are, this match isn't very exciting.  The buildup, the gimmicks and stories are all really unnecessary.  McMiz is obliviously horrible.  Shane McMahon is an incredible athlete and a genius.  He has had some of the craziest matches and high spots as any legend.  The Miz, one of the best and most underappreciated figures in sports entertainment.  The Usos are straight legends.  So why should we be skeptical?  The chances of botched, awkward spots will be aplenty and the match already is pointless.  There are chances for serious injuries to all and a ton of potential for failure.  McMiz will win but that is the biggest loss of the night. So many other teams could have a shot but McMiz with the belts is an unforgivable waste.   
UGLY
Baron Corbin vs. Braun Strowman
Before this gets Ugly, Baron Corbin has been a lot better as of late.  He has improved immensely both on the mic and in the ring.  He has been working hard and getting a lot of tv time to show for it.  Strowman always is a major presence anytime he is on camera but has been horrible lately.  This could be a very ugly, hard to watch match and we will all hope and pray for a quick squash to give more time to some other more deserving matches. 
FINAL
OVERALL
All signs point to Good.  This show looks like it has some big time spots ahead and a lot of potential changes to occur.  No matter the outcomes we can all expect it to be a Good, entertaining pay per view.   Can Elimination Chamber deliver or will it be an Ugly shame?  We will all be watching Sunday Night where all of our questions will be answered.  Enjoy the show!
Vitalli: Pro Wrestling Is For Everybody. Kind Of…
Is pro wrestling for everyone? There are two sides to the argument, and this is the side most aren't qualified to share.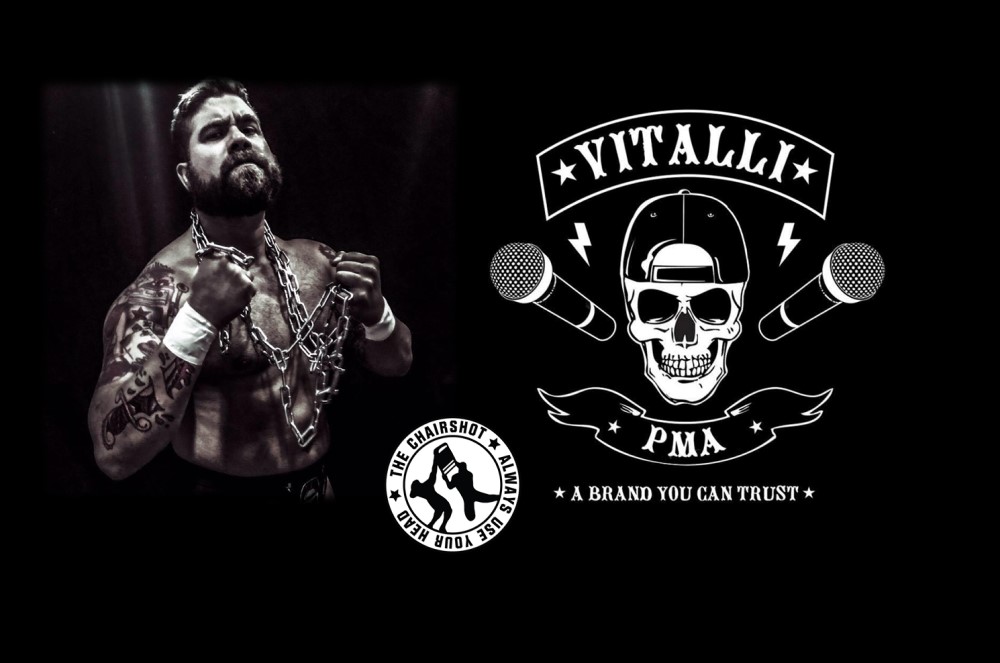 The generational fight for pro wrestling continues, but this time you get the view from the talent side thanks to Dom Vitalli!
Wrestling is for everybody. You see and hear it all the time. Sounds cool to say and looks great on a t-shirt, but what happens if we really break down such a broad statement? What if, something that has become common place, particularly out there in the indie scene, creates more harm than good? There are two viewpoints one must consider when encountering this statement; the fan's and the wrestler's.
The Fan
For the fan, I think this term is nearly flawless. Anyone, from any socioeconomic background, can enjoy professional wrestling, especially with the variety available out there in today's market. In general, wrestling fans are quite welcoming to newbies, aside from the internet or course! Die hard wresting fans have a very unique way to make brand new fans feel at home and a part of something special. On the other hand, we also need to consider that not everyone loves this as much as we do. To this day, I'm sure we all hear every now and then, "you still watch that stuff"? No matter how great wrestling can be, how exciting/entertaining it is, or how much it plays on our heartstrings, there will always be those that just do not get it. Those people, wrestling is surely not for.
The Wrestlers
So what about the wrestlers? Surely pro wrestling is all-inclusive and should be open to anyone and everyone, right? Wrong! Now when I say that, I don't mean that from it's broadest perspective. Of course it should be open to wrestlers of all color, race, religion, sexual orientation, and so on. What I'm referring to is, just because you love professional wrestling, doesn't mean you get to be a part of this. For years I have heard the argument from so many people that have snuck into our locker rooms that they deserved to be there because they've, "been a fan for X amount of years" or "am more passionate about this than anything else". That's all fine and well, but those are just claims any and everyone can make. Then what?
Somewhere along the line, the barriers to entry to pro wrestling became a bit too lax. If you ask me, it's because policing a dressing room is now looked down upon as a form of "bullying" from a much more sensitive generation. We are still on the tail-end of the last generation of guys that had to fight, scratch, claw, and nearly sell a vital organ just to be considered to enter this amazing business. Forgive us if we don't take too kindly to those that get in on east street. Also consider, the talent pool has been completely watered down due to this epidemic. This generation has a tremendous amount of guys and gals with amazing talent and natural ability. Far more than years past. It also has a gigantic surplus of people that call themselves wrestlers that really have no business being inside of a wrestling ring, let alone on our side of the rail. These folks are put on low-level, castaway shows due to them "being a nice guy" or "deserving a shot" completely unrelated to any of their ability of lack thereof. For every Shane Strickland' there are 100 Shitty McBackyard's. To me, safety needs to be the top priority for all wrestlers. The more lax we get on who we allow on our stage, the more we put our bodies, our livelihood, at risk.
The fans are the fortunate ones here. There is a wrestling show out there for all of you. Something that will strike a cord within and put a smile on your face while you get lost in the moment. As for the wrestlers, remember that what you do is not easy. If done right, it takes years of hard-work, sacrifice, and training to attain. It is okay to be protective of what you hold so dear. Just remember this; everyone wants to get into the nightclub known to be the most difficult to get into. The nightclub that let's anyone in is almost always the backup plan or last resort with the shittiest clientele. Wrestling should ALWAYS be the hottest nightclub in town.
---
Dom Vitalli has two decades of experience in a professional wrestling ring, and has grown to be one of the most renown trainers in the state of Arizona.