No Tomorrow: Consuming What "ALL IN" Delivered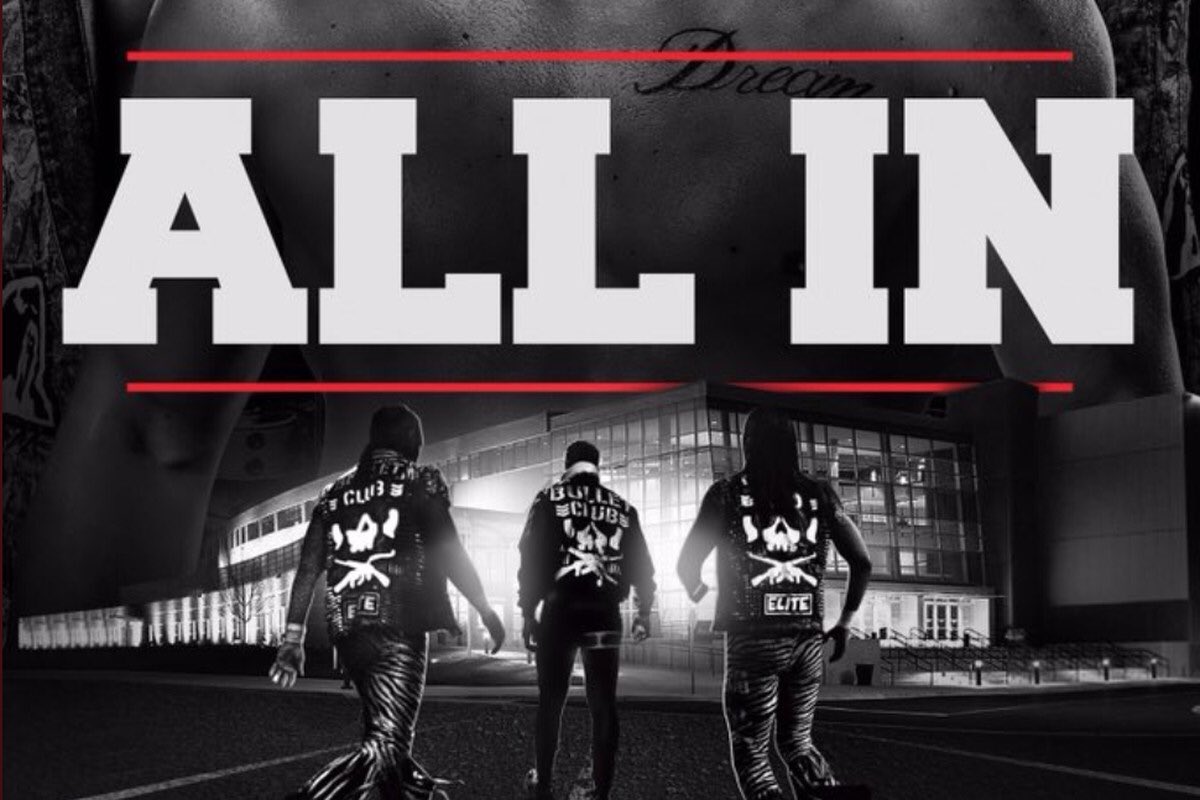 As the dust was settling on a historic night for ALL IN in Chicago this past Saturday, I saw this tweet:
All In has been the definition of knowing your audience and giving them what they want — not trying to force them into cheering for somebody.

— Ryan Satin (@ryansatin) September 2, 2018
Some fans took this as a shot at the WWE and its Universal Champion. It might have been, I don't really care. As somebody who prides themselves on being a fair wrestling analyst, this tweet took me to a more philosophical place. After seeing the widespread applause of the "ALL IN" event on social media, and truly enjoying myself, I had to ask myself these difficult questions:
What did the audience actually want? And, Were we able to allow ourselves to enjoy it because we didn't really want anything?
"All In" was an excellent wrestling show. It had all the elements that make this sport so great. It had a little something for every kind of fan as well. Of course fans are going to compare this show with everything WWE. It's the natural thing to do since WWE is the biggest wrestling company in the world, and unfortunately everything always revolves back to them. In this instance, its absurd to compare the two. This was a stand alone wrestling show. Sure it had implications on future events(including a major title change), but its nowhere near the constant machine of television the WWE puts out every week. Which brings me back to Mr. Satin's tweet….
Every week I see tweet after tweet from fans annoyed with how some WWE superstars are "booked." We are bored with certain characters, and get angry about match results. I have had a theory for a long time that this is mostly due to fans constantly fantasy booking every….single….show. If it's not what they wanted or predicted, it is automatically bad. It is impossible to truly enjoy something if you set unrealistic expectations in your head. We all wish we could write the storylines and book the shows for the WWE, because we all think we would do a better job than the guy doing it. This element was completely taken away from "ALL IN."
There wasn't an overload of narrative going into the event. You looked up and down the card and saw good matchups, not complicated storylines. Nor did you see many storylines that needed to move past this one show. It takes a lot of the fantasy booking aspect out of it. Fans didn't have to worry about how these performers were being used. They didn't have to worry about if somebody was being "buried." There was no Raw to watch on Monday. They were able to sit back and relax on a Saturday night, and watch a good old fashioned wrestling show. We ate what we were served. There were no expectations, because there was no tomorrow.
Maybe Mr. Satin is right. Maybe this is really is what the audience wants. Maybe we just want to let it all go, and not have to worry about what happens next. As a 30 year WWE fan, maybe this is really is an indictment of how they present their product. 7 hours of weekly television can be just too much.
I wrote in a previous blog how ALL IN could be the genesis of wrestling's next Great War. The first shot was fired by going back to basics, and it was definitely heard 'round the world.