Few people will doubt my bonafides as a fan of WWE. I've been watching almost nonstop since the summer of 1990. I lasted through the sex scandals & the lean years of the mid-90s. I stuck with the company through the doldrums they went through after everybody else went out of business. I've been around for John Cena's entire career & I'll make it through Roman Reigns' as well.
With all of that being said, my fandom has ebbs & flows. My interest level in WWE falls right around this time every single year. Once the calendar flips over to September, other things start competing for my attention. The TV ratings & other metrics used to determine level of interest in WWE indicate that I'm not the only one. There are a lot of things competing for our attention as we head into autumn.
Of course, there's the beast that is the NFL. No matter what type of a hit the league has taken from becoming a political hot-button topic, they still dominate the landscape. Sunday Night Football & its status as the top-promoted game each week pretty much kills the wrestling PPV business. Monday Night Football puts a dent in Raw's most weeks. Add in the college flavor, and that's a good percentage of people's weekends booked.
Baseball is heading into its postseason. Not such a big deal where I live, but most of WWE's major markets have baseball teams that are involved. Fans of the Sawx, Yanks, Cubs & other top teams are all into that right now.
The NBA is still pumping out storylines & trade speculation. It's becoming a year-long thing. I mean, Jimmy Butler is pretty far down my list of compelling figures in the association, but people are still going crazy over his potentially leaving Minnesota.
Hockey's almost back. That takes up most of Canada's free time. Speaking of which, I need to write about the Predators at some point.
Heck, when we think about legendary sports figures making unexpected comebacks, anything Shawn Michaels can pull off will pale in comparison to what Tiger Woods is doing. Golf is becoming a thing again, folks.
There isn't just sports. I'm not big into TV series until after they go off the air, but my best friend watches too many of them to count. The fall season starting inevitably leads to him complaining about how there's way too much stuff to watch & not enough time.
No matter what WWE does this time of year, American interest goes down. It never fails. They could be running five-star matches every single week. Wouldn't matter. Some of their wrestlers could be cutting some of the greatest promos ever, which would be replayed for decades afterward like they were Dusty Rhodes or something. Wouldn't matter. They could bring back every legend under the sun to try & get attention. America's attention would still be elsewhere.
WWE's next three major shows are a bit outside the box. Super Show-Down takes place on Saturday, October 6 in Melbourne, Australia. Evolution is an all-woman show being held on October 28 at the Nassau Coliseum. Then we've got Crown Jewel, the second all-man show taking place in Saudi Arabia this year. That'll be on Friday, November 2. Three brand new extravaganzas. Two are taking place outside the United States. One is a brand new concept to WWE. All three make sense to me, especially during this time of year.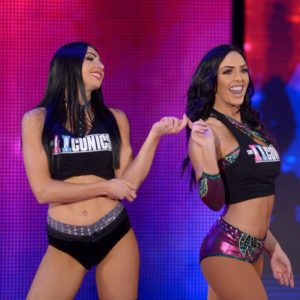 If Americans aren't as interested in WWE during this period of the year as they are during WrestleMania season or the summer or whenever else, why not try to engage other markets? Australia has seen yearly tours from WWE since 2002, but they've never held a PPV event in the Land Down Under. They do enough business on these tours to keep coming back, and we've seen the pipeline of female Australian talent start to bear fruit with the likes of Emma & the Iiconics. I see no reason not to give Australian WWE fans a major event of their own.
I'm not as cool with the House of Saud as many of my colleagues at the Chairshot. I'm not as sold on Triple H's ability to effect change in the Kingdom & convince Mohammad bin Salman to let WWE's female competitors wrestle in Power Ranger outfits someday. I watched very little of the Greatest Royal Rumble event. I only watched the Rumble match because I like Rumble matches, and Styles vs. Nakamura because I thought that was a big deal at the time. I can't comment on the propaganda aspect because I avoided it.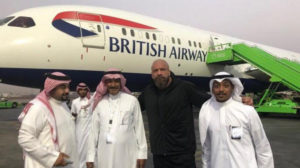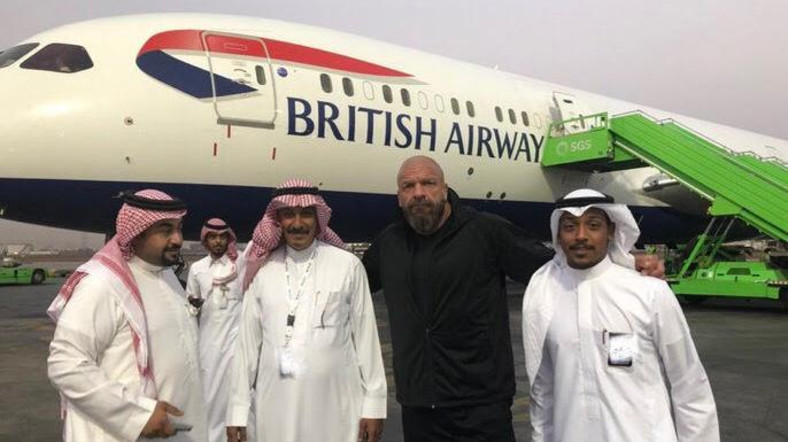 I get the capitalistic part of it, and recognize that there isn't a wrestling promoter that ever existed that would turn down the money that WWE got paid to run events in the country. If anything ever fit my podcast catchphrase "It is what it is", this would be it. WWE can run events there. Nobody's forcing people to watch them, at least not here anyway. I don't know if this is like the North Korean wrestling shows where people were forced to attend or not.
What better time to run shows in an unpopular country here than a time of the year when we're not paying attention? Makes sense to me!
There's been some word around the campfire that Shawn Michaels will make his big in-ring comeback in Saudi Arabia. The Saudis have even implied that Hulk Hogan will be on this show, which given their social record would make sense. I can see the argument against both of these returns happening on this show, but I can also see the returns building the hype for something more, like an eventual HBK match at WrestleMania. I think of it as an experiment. If Michaels can't go anymore, a match on this show isn't a big enough stage to kill his legacy. If it works out and he wants to do more, his eventual return on American soil will draw more money.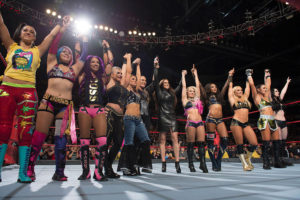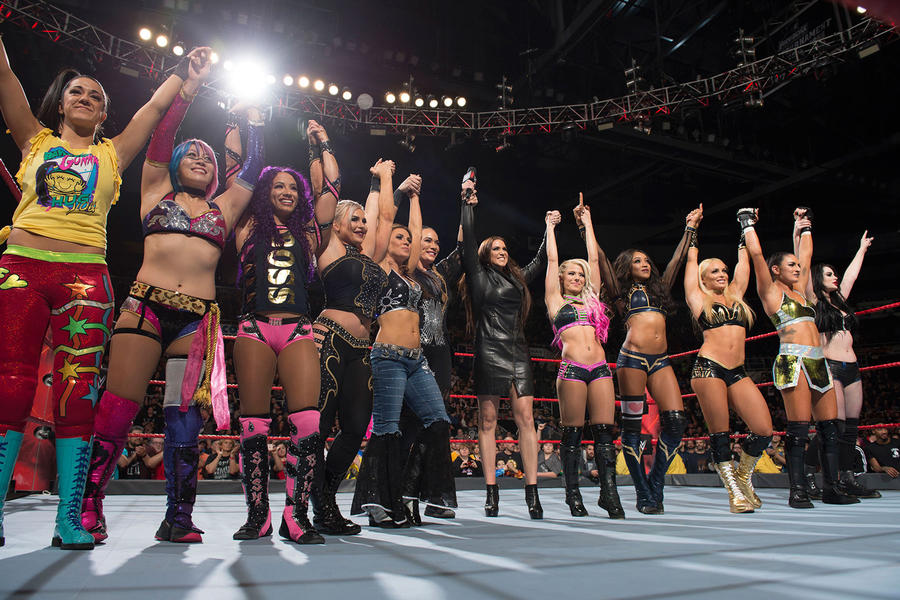 Then we got Evolution sandwiched in the middle of the Australia & Saudi Arabia events. #GiveDivasAChance has come a long way, no doubt about it. How many times have we commented about the NXT women stealing the show, or the Horsewomen getting the strongest reactions, or Alexa Bliss & Carmella being the best heel champions on the whole roster? The women getting their own show to themselves is long overdue, even if the reverse sexism people want to try and make hay out of it. Tough luck, guys. Go find some male vs. male customs to watch instead.
If you're going to try a new PPV concept, why not iron it out this time of year? Nobody expects WWE to get this right the first time around. We'll have some awkward dream matches. There will be Bellas involved. I'll love it for that, most online people won't. Some key performers like Alexa Bliss & Sasha Banks are currently injured and hopefully that won't mess things up too much.
If it does…hey, it's in October! Nobody's watching anyway. If the show bombs we can blame it on the competition from everything else in the world. Football, baseball, TV, the upcoming mid-term election, whatever.
This is the perfect time of the year for experimentation. I applaud WWE for taking advantage of it, even if I won't fully pay attention.