NWA-TNA Episode 11: Going Out With a Bang? (Part 2)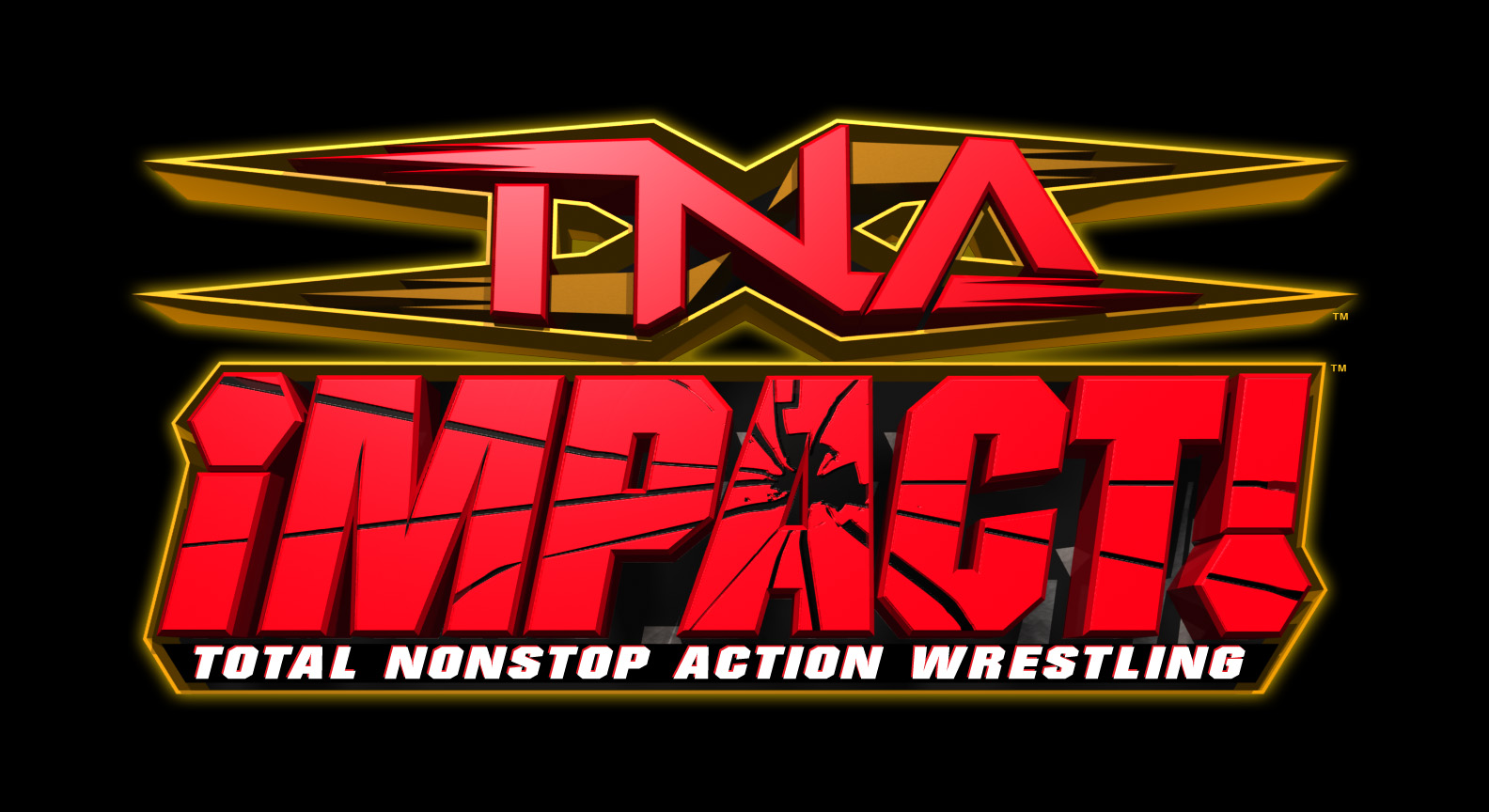 This week, TNA has a couple of mysteries that need solving: Who is the Masked Bullet that Bob Armstrong brought in to fight Jeff Jarrett and what the hell is Brian Lawler's problem with Jarrett? The Miss TNA challenge is open again, God help us all, Sonny Siaki will take on Monty Brown, and Lo-Ki, AJ Styles, and Jerry Lynn will meet up in a ladder match that has to be seen to be believed. Let's check out what's going on this week!
Opening: We get the usual opening, crowd seems hot. We see Goldilocks trying to talk to Brian Lawler about what Jarrett allegedly did since Slash jumped Lawler before he could tell us last week. Lawler is about to tell us when Jarrett jumps him from behind and we STILL don't know.
Kid Kash vs Amazing Red: Kid Kash is out first and gets a good pop since he's from Johnson City, Tennessee. Amazing Red doesn't get as good a pop. This was an interesting match-up. Every match I've seen of Amazing Red's seemed to be more about high spots than wrestling, however this match had some pretty decent wrestling. Red makes the mistake of calling Kash an old man (Kash isn't exactly a 'kid') and Kash doesn't appreciate it and the spot fest starts. Kash calls on his ECW experience and throws a chair and NAILS Red with a great throw, but only gets two.
Kash does such a good job of being the heel in this, he actually reminds me of 80s Roddy Piper. Red does a good job of hanging with him, but it's clear, at least to me, that Red is better at hitting high spots than wrestling because when it goes to the mat, he's not nearly as good. There's a really lame spot where Kash 'accidentally' pushes the ref into the ropes and the ref either didn't hit the ropes hard enough or what, but Red's 'slip' to nut shot himself on the turnbuckle was pathetic.
Kash gets the victory after hitting the Bankruptcy, a cradle Argentine Rack. Red goes for a handshake but Kash isn't having it and takes Red out. The Maximos come to Red's aid and take Kash, and maybe themselves, out.
Winner: Kid Kash by pinfall.
Comment: That was really good.
Backstage, Goldilocks is trying to get an interview with Sonny Siaki. Siaki is still in his Elvis gear, for some reason. Siaki doesn't like Goldi asking him, admittedly very impatiently, to turn around and says he'll turn around when he's ready. They trade barbs, because Goldilocks is clearly tired of being insulted by the wrestlers. Siaki warns her to not be a smart ass and that the only thing Elvis did right was slap Priscilla. (Oh, HELL no!) He then says if Goldilocks keeps it up, she won't get to have her way with him. Siaki says he's bigger than the Super Bowl. Siaki makes Goldilocks do her 'Sonny Siaki has left the interview' thing, but she's PISSED and I don't blame her.
Sonny Siaki vs Monty Brown: Siaki gets an okay pop, as does Brown. Brown cuts a promo on Jarrett about Jarrett using chairs and promises to take Jarrett apart if he ever gets his hands on him. You know that feeling you get when you can tell from the start that something's not going to be good? I got that feeling during the first lock up of this match. This match was awful. Monty Brown has a lot of power, but his skill level is not the best. He's an incredible athlete, but it always seems like he got the absolute minimum training on how to wrestle outside of hitting power moves (and even those seem like a struggle in a few spots) and it really shows with guys who have more experience. Siaki did a great job of selling, but this match was just blah.
Siaki finally turns the tide after a dominate performance by Brown by utilizing the low blow after Jarrett causes a distraction. As Jarrett runs his mouth, Bob Armstrong and a masked wrestler that is referred to as 'The Bullet' come out, armed with a steel chair. While Jarrett is distracted by that, Brown attacks him. While Jarrett sells Brown's whiffed punches, Lawler comes out and starts choking Jarrett with his belt. Jarrett and Lawler have an actual fight before being separated by security.
Winner: Sonny Siaki by pinfall.
Comment: Brown could really be a great wrestler if he could learn to do more than power moves.
Goldilocks is with Slash and a guy who looks like he was just pulled out of a bar. Slash laughs at the idea of this guy being his friend and introduces the guy as his brother in pain, Cobain (oh, lord) and that suicide is what he lives for (oh, LORD!) and his ecstasy comes from his own pain. Cobain finally says something, he says that he overdoses on the sweet nectar of his own pain. This interview gets increasingly weird and I'm glad it's over.
Four Team Elimination Match: The Backseat Boys vs Slash/Cobain vs The Hot Shots vs James Storm/Chris Harris: The Backseat Boys are out first and they look like Dollar Store versions of 3 Count from WCW. Slash and Cobain are out next and they don't inspire confidence. Hot Shots don't get much of a reaction either.  We're told that whoever gets the final pinfall will be the final entrant in the Gauntlet for the Gold match in two weeks. Storm and Harris get a good reaction and Storm still has his pop guns.
This match was pretty good…once Backseat Boys and the Hot Shots were eliminated. Backseat Boys were more interested in spots than wrestling and were quickly eliminated. I'm not sure how much training or experience Cobain had before TNA, he just seems to be there for Slash to have a partner because Malice is MIA. While this is going on, Ron Harris and Brian Lee are at commentary, griping about being left out of the match, and I'm almost on their side. This match was super rough towards the end, but it was a lot of fun. Harris and Storm get the victor, but suffer a beat down by Harris and Lee, which brings out the rest of the tag division.
Winner: Chris Harris and James Storm by pinfall.
Comment: That got really good, eventually.
Backstage, Jarrett is arguing with Bob Armstrong. For some reason, Jarrett seems to think he's in charge and tells Armstrong to either get things running smoothly or he's taking matters into his own hands. Armstrong tells Jarrett to shut up and that Jarrett's going to get everything he deserves tonight. Jarrett says that what he deserves is a title shot, the tag titles, and that he's going to reveal who the Masked Bullet is and promises to beat his ass. Armstrong isn't happy, but Jarrett seems to have already figured out who the Masked Bullet is.
Bruce vs April Hunter: Here we go again. I still want Bruce's dress but other than that, I really wish this storyline was over.
Winner: Bruce
Comment: Who is actually wanting this match on every week?
Goldilocks is interviewing the remaining Elvises and brings up Siaki. Neither Yang nor Estrada are all that upset about Siaki going solo. It also seems that Yang doesn't seem to remember Elvis' best lines. ANYWAY, the gist is that it's being made clear that Siaki won't be welcomed back to the Heartbreak Hotel any time soon.
Speak of the Devil and he shall appear, Siaki pops up with some big news: He's the new #1 Contender for Truth's NWA World Heavyweight Championship.
Maximos vs Jimmy Yang and Jorge Estrada: Maximos get little reaction. Tenay informs us that we will finally find out what Brian Lawler's issue with Jarrett is after this match and that poor Goldilocks has the job of doing the interview. On to the match. This was an okay match. Neither the Elvis' nor the Maximos are the most exciting parts of the X-Division and this match was slow. The Maximos, like Amazing Red, are really great as long as they can do their high spots, but they struggle when it comes to mat wrestling. Yang and Estrada pick up the victory, while Siaki looks on from the ramp.
Winner: Flying Elvis' by pinfall.
Comment: Eh
Now for what we've all been waiting for: What is going on with Brian Lawler? Goldilocks gets a lot of appreciation from the crowd, but not Brian Lawler, who calls her a piece of trash and Goldi leaves, to the dismay of the crowd. He demands that Jarrett come out, but Jarrett doesn't show up. Before we finally get an answer, Truth comes out, apparently still pissed about Lawler hitting him with a chair last week. Truth doesn't think it was an accident, though Lawler swears otherwise and that he and Truth are still good, they have a common enemy, Jeff Jarrett. After Truth warns Lawler that the Asylum is Truth's house, he leaves, and we get back to business. Apparently, this whole thing is about Jarrett doing something with or to Lawler's girlfriend, who is sitting at ringside. Lawler realizes that a photographer is taking pictures of her because that's his job, and goes ballistic.
Comment: This whole thing seems to be leading up an angle where Lawler is being used by his girlfriend to attack people, but the set up is weird.
We get a recap of Jarrett's encounter with the Masked Bullet.
Jeff Jarrett vs The Bullet: Jarrett comes out to an okay pop, as does the Bullet. This isn't much of a match. It's a brawl. It's pretty obvious who the masked man PROBABLY is, just judging by the guy's selling and the way he moves. Jarrett's really in the doghouse, if you get my drift. If not, well, we'll all find out together.
Jarrett finally gets tired of playing with Bullet, handcuffs him to the ropes, and goes to get a chair, vowing to reveal who the masked man is, but is stopped by Bob Armstrong, who gets a couple of shots in before saying hello to Jarrett's little friend. Jarrett continues to pummel Bob while the Bullet can only watch. Armstrong is bleeding from the lamest blade job ever and is eventually laid out by a weak chairshot (Jarrett barely touched him). After all that fun, Jarrett's finally going to reveal who the mystery man is. Before he can, security runs in and stops him. I guess we'll find this out next week.
Winner: No Contest.
Comment: Good grief.
Don West pumps us up for next week's episode, provided there is one and he's more excited than the crowd.
We get a recap of Lynn and Styles' epic 2 out of  3 falls match and why we're having a Triple Ladder match.
Triple Ladder Match For the X-Division Championship: Lo Ki vs AJ Styles vs Jerry Lynn: All three guys get a pretty good pop. Ladder matches are hard for me to follow and type but this was a really great match. All three guys worked like it was their last chance, which was a very real possibility at the time. Styles seemed a little hesitant during this match, but Lynn's veteran experience really helped the match along.
If you're used to ladder matches with a lot of crazy spots involving the ladder, this isn't the match for you. There were some ladder spots, but the focus was on wrestling. I'm not sure if it was that none of the guys had done ladder matches before or what, but the lack of ladder spots didn't hurt the match.
Winner: Jerry Lynn is the NEW X-Division Champion.
Comment: That was fantastic!
Overall Comment: So how was episode 11 of TNA? It was okay, all things considered. In doing some research, I found out that due to Health South pulling out as backers of TNA, episodes 10 and 11 were filmed on the same day, which means almost everyone worked at least two matches, and Styles and Lynn did four. This explains why the crowd seemed not as interested in the proceedings as earlier. TNA took a couple of weeks off after this in order to try and find another backer.
My issues with the treatment of women are still there, and I still say someone needs to get Vince Russo help to deal with this apparent hatred of women. The Miss TNA thing needs to be scrapped and never mentioned again.
Jeff Jarrett's position in the company is still confusing. It honestly feels like there's a fight every week over whether or not he's a heel and it seems no one can make up their mind. His actions and attitude should make him a heel, but the NWA's actions make him seem like a babyface and as much as I like Jarrett, he isn't cut out to be a Stone Cold type character. Plus, he's fighting against NWA reps who are mostly older men past their prime, not a boss that pushes himself to lift more weight than his wrestlers and doesn't hesitate to take nasty bumps to put someone over. Not saying Armstrong, Steamboat, and the others weren't willing to take bumps, because they were, but it seems like the idea of treating them like lot of WWE superstars treated Vince was deemed too disrespectful to men who had once been NWA champion.
Stinkers: Bruce vs April Hunter. Someone PLEASE stop putting this on TV.
Snoozers: Flying Elvis' vs Maximos. Boring and slow is the best way to describe it.
Match of the Night: Triple Threat Ladder Match.
Final Thoughts: Overall, I think this could've been a really great episode if they hadn't been forced to tape two two-hour shows in one day. As anyone who has griped about crowd reaction at a WWE PPV will know, it's hard for even the best performers to keep a crowd engaged after four hours.