Ring Warriors: Episode 3 Review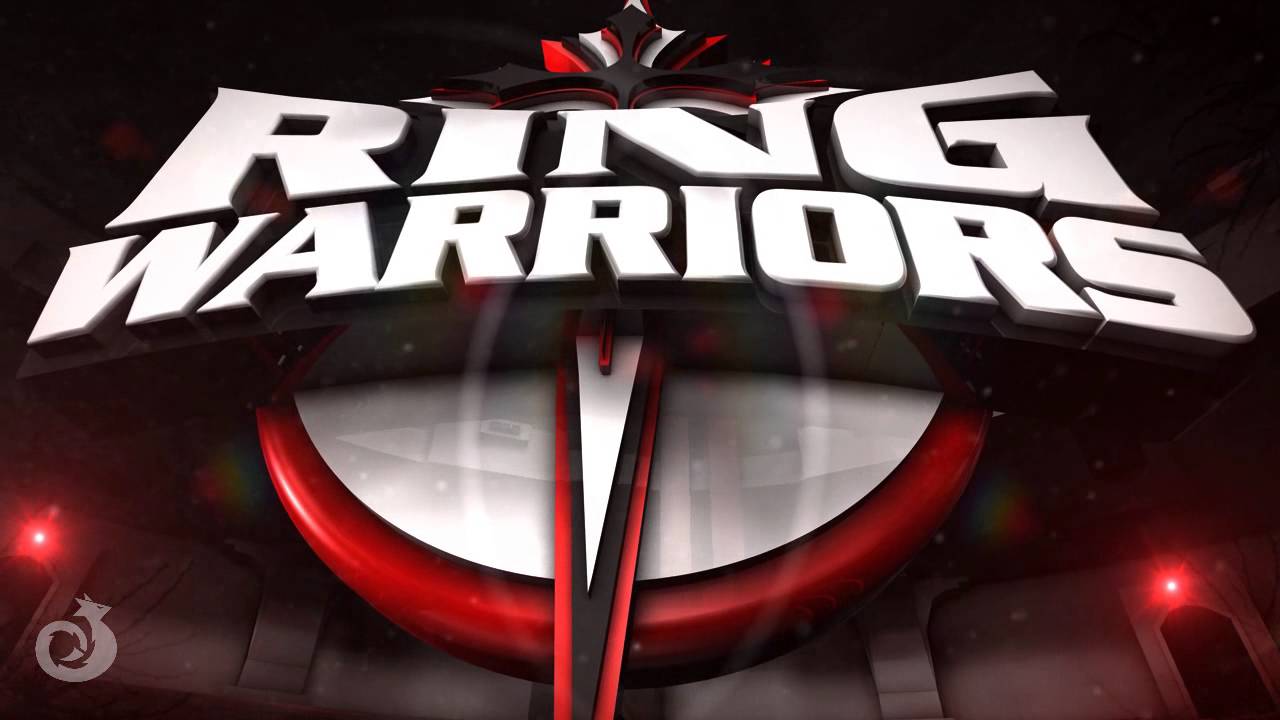 As I prepared for a drive to Guthrie, Oklahoma for a show I sit down for a cup of coffee and new episode of Ring Warriors. We open the show with a promotion of the Grand Championship tournament and get promised two quarterfinal matches in this hour. Our commentary team includes Austin Aries again this week. Ken Resnik finally gets introduced before he speaks with Dante Brown and Michael Tarver. Michael Tarver is still jacked to the gills and he can cut a promo. A cheesy promo, but a promo. Same goes for Wes Brisco but he doesn't sound quite as confident.
Quarter Final Match: Michael Tarver w/Dante Brown vs Wes Brisco
Wes Brisco comes out like a white-hot babyface. I really hate that Wes wears his tights over his boots. Tarver wearing MMA gloves doesn't make sense at all. If you're legitimately trying to hurt someone like the character you play, why would you wear gloves the insulate your punches and stop landing a knuckle on a cheekbone or chin? I'm not sure how stiff Tarver really is but his kicks look brutal. They've been going back and forth all match. I don't remember Tarver being this decent of a worker. I popped for Aries's line about rather having Bronco Lubich as the referee. We go to a nice cinematic shot of the announce team as Wes Brisco wins by an Indian Death Lock he calls the Brisco Lock.
Winner: Wes Brisco
The Hotshots (Cassidy Riley & Chase Stevens) vs The Demi-God of Death and Dark Child
I will say The Hotshots have the build I like to see in wrestling, they don't look like bodybuilders but they look powerful. Reverend Joseph Nelson apparently a southern preacher gimmicked manager sends Funnybone known now as The Demi-God of Death and Dark Child fka as Chance Prophet. Not much has changed with Dark Child's looks since my first review of Ring Warriors. This match is an all-out brawl. Cassidy Riley sets up for a tag team move and Chase Stevens has to wait for Dark Child to get in position to pick his ankle which looked kind of clunky. They set up the move after the disqualification by Dark Child pushing the referee. Then Stevens misses the neckbreaker when they finally get to hit the move.
Winners: The Hotshots
We now get a pre-tape on the Slambino family. They come to apparently extort Joe's New York Pizza in Las Vegas. The owner seemingly convinces them to make a pizza instead of taking the money from the register. One of the Slambino's presumably the boss puts cheese on the pizza before the sauce causing the whole family to go off on him. They all leave and he leaves taking the uncooked pizza with him saying "I'll cook it at home!" This whole scene took any honest heel heat a mob family gimmick could get out from under them.
Quarter Finals Match: Jeff Cobb vs Luke Hawx
We start off with an interview with Jeff Cobb. I popped when Jeff said that Luke Hawk "Ain't no altar boy." then how convenient as the interviewer mentions Luke being a big dude here comes Luke towering over Jeff Cobb. Just like that, it's time for the main event. Classic Jeff Cobb once we go through a series of tie-ups he lands a wrestling takedown as you'd expect from a 2004 Olympic Wrestler from Guam. Luke Hawx got major air on the dropkick. Most dropkicks land somewhere near the chest, Luke has his feet on either side of Cobb's head. Both men threw many variations of the suplex. Jeff Cobb shows his athleticism with a standing moonsault. Luke Hawx stands on the outside of the second rope then moonsaults into the ring onto Cobb in a anything you can do I can do better moment. Luke Hawx shows his ring generalship by grabbing the rope instead of kicking out this late in the match. Cobb hits a standing dropkick which hits Hawx in the chest while he's sitting on the top rope. Another pop when Aries mentions giving Luke Hawx "Option C" to allow him to win the title. While on the outside Austin Aries starts distracting Luke Hawx allowing Jeff Cobb to slide in before the count out. This was hands down my favorite match so far in both episodes I have seen.
Winner: Jeff Cobb
This felt very much like an old-school Southern wrestling show. Wes Brisco, The Hotshots, and Luke Hawx are definitely Southern style workers and the people they worked with worked with that very well. Again the cinematic views before and after each break, whether they were shot from drone or helicopter, are stunning. Ring Warriors is quickly becoming one of my favorite wrestling promotions on TV today.
Wrestling with the Revolution from the desk of James Southard