Ronda Rousey Destined For A Betrayal Over The RAW Women's Title?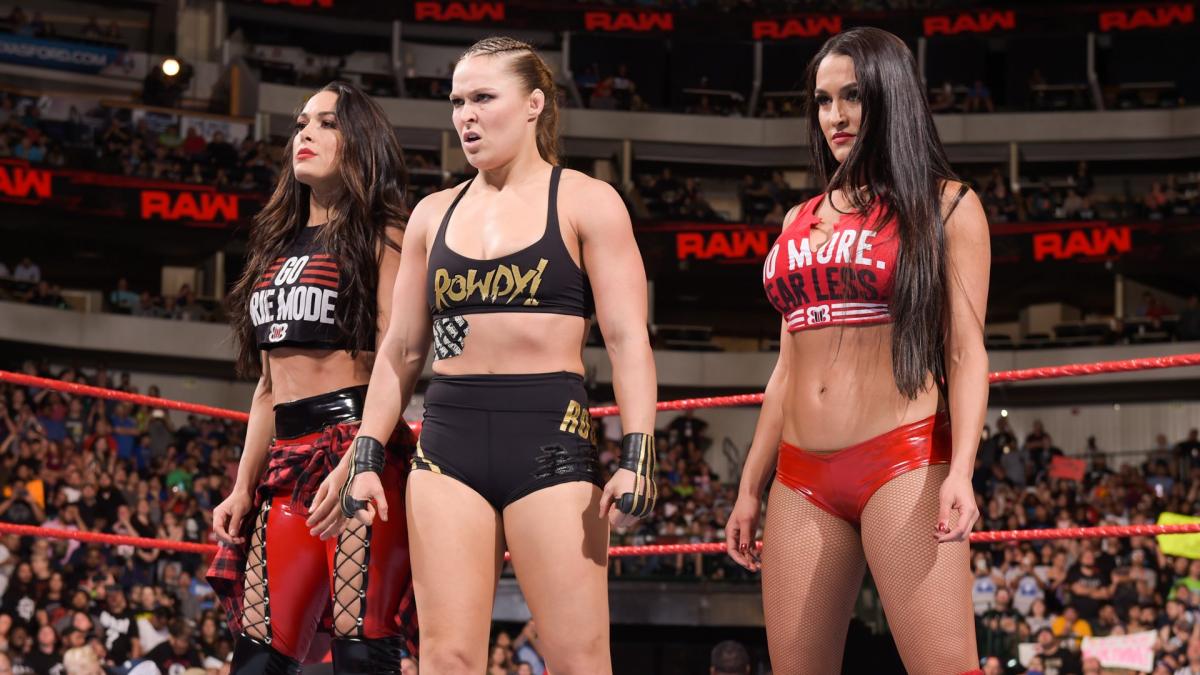 Ronda Rousey is the current WWE Raw Women's champion and one of the top draws in the company. The former UFC Bantamweight champion has left the MMA world far behind her and is now firmly established as a WWE Superstar.
Rousey has indeed improved over the past few months even though she already looked good to begin with. Fans can see that she's putting forth the effort in Vince McMahon's company. It's obvious that she wants to be there. But she needs a great rivalry and that rivalry will likely come as the result of a betrayal. 
Great rivalries define great Superstars and the fans know that. They also know that Rousey has yet to really get a feud she can sink her teeth into. But eventually it has to happen. The time must come when her title reign is put in serious jeopardy. She should be outsmarted to the point that she could lose the championship. 
Ronda is just too disrespected by the heels and too loved by the babyfaces for any of this to be logical. After months of watching her dominate one star after another, even the most arrogant heel would have to recognize that she's indeed become a serious force in WWE. It's almost ludicrous that it hasn't happened yet.
WWE uses the time-honored tradition of "heels only see themselves and nothing else" mentality. That's understandable of course as it has been used for years in the pro wrestling business. However it's hard to imagine that none of them would dare admit, if only for a second, that Ronda Rousey is the real deal. Even Roman Reigns' opponents give him his just due when entering in a program with him.
Then there are the babyfaces that surround Ronda. The Baddest Woman on the Planet has a support system of bubbly, good natured women that absolutely love her. They never question why she makes certain decisions and they never openly criticize her for any reason, even if it's to help her.
Instead, these women are offering their love, their support and their help, whenever she needs it. While it does make sense that babyfaces would stick together, the fact is that Ronda has something they should all want. Her championship should be the most important thing. It's only a matter of time until that belt becomes a top priority for every woman within 10 feet of her.
Therein lays the recipe for a great future rivalry. But it also contains the elements of a vicious betrayal. Many believe that betrayal will come from The Bella Twins. They have perhaps been just a bit too enthusiastic when it comes to complimenting Rousey on everything she does. 
Indeed, it's as though WWE is advertising a heel turn every time The Bellas speak to Ronda on the air. Now Nikki and Brie are actually making the save for Ronda, which is also another sign that something big is looming on the horizon. Eventually, The Bella Twins will show their true colors. That moment could come at WWE's Super Show-Down on October 6.
The Australian event will see Rousey and The Bellas join forces against The Riott Squad. On paper, it seems like a straightforward six-person tag match. But that means it also looks like a match that could happen on Monday Night Raw. 
To make this one more important than what it seems, WWE could pull the trigger on a heel turn for Nikki and Brie. They could betray Ronda in the end, setting up a future rivalry for the Raw Women's Championship. This seems like the most sensible course of action, especially considering that Rousey doesn't have an opponent for Evolution on October 28. 
Many fans believe it will be Nikki versus Ronda and if that is the case, then the build to that match would logically begin at Super Show-Down. If that's true, then Nikki Bella could stab Ronda in the back and their feud would be born Down Under.
But what about Rousey's most trusted confidant? What about Natalya? Nattie has been a heel so often than even now, it's hard to believe that she's actually a babyface. She's naturally a villain and that fact has surely not been forgotten during her time alongside Ronda Rousey. If Natalya does the unthinkable and betrays her best friend, the moment would be as natural and as believable as anything WWE could pull off at this point. 
So why not go in that direction? Are fans to believe that Natalya is indeed sincere with her friendship toward Rousey? Why wouldn't the title be more important to the woman that believes herself to be the best female Superstar in WWE?
However is it possible that Ronda Rousey herself could actually make the turn? While it doesn't seem like a good idea right now, the time may come when Rousey begins to see more than one traitor in her midst. She could believe that everyone is out to get her championship and suddenly, she would stop trusting everyone. If that happens, then Ronda's entire personality could change. 
But what about the main event to end all main events for the women's division? The fact is that WWE is likely moving toward a Ronda Rousey versus Charlotte Flair main event bout. It's the dream match that most fans want to see and it's only a matter of time until it happens. Rousey and Charlotte are on separate programs right now of course. But that may not make a difference, especially when 2019 rolls around. 
If WWE can stretch this until next year, then Ronda Rousey versus Charlotte Flair could be the main event at WrestleMania 35. That match alone would be enough to build an entire event around. But it would certainly be a very historic night for women's wrestling if it took place on The Grandest Stage of Them All. 
Despite what happens next, Ronda Rousey is delivering exactly what WWE wants from her. She does it every time she's on camera. She is the top star WWE wants and she is taking full advantage of every opportunity the company is giving her. But at some point she must truly see some real drama. If she can't be bested in the ring, then she must be tested emotionally outside of it. Inner strife and turmoil make for a very intriguing character and an even more intriguing storyline. Ronda Rousey could use a little of both and she could use them as soon as possible.
King's WrestleMania Rewind: Stone Cold VS. Scott Hall (WrestleMania X8)
Chris King is back with another WrestleMania Rewind, looking at the NWO's Scott Hall battling Stone Cold Steve Austin at WWE WrestleMania X8 from Toronto!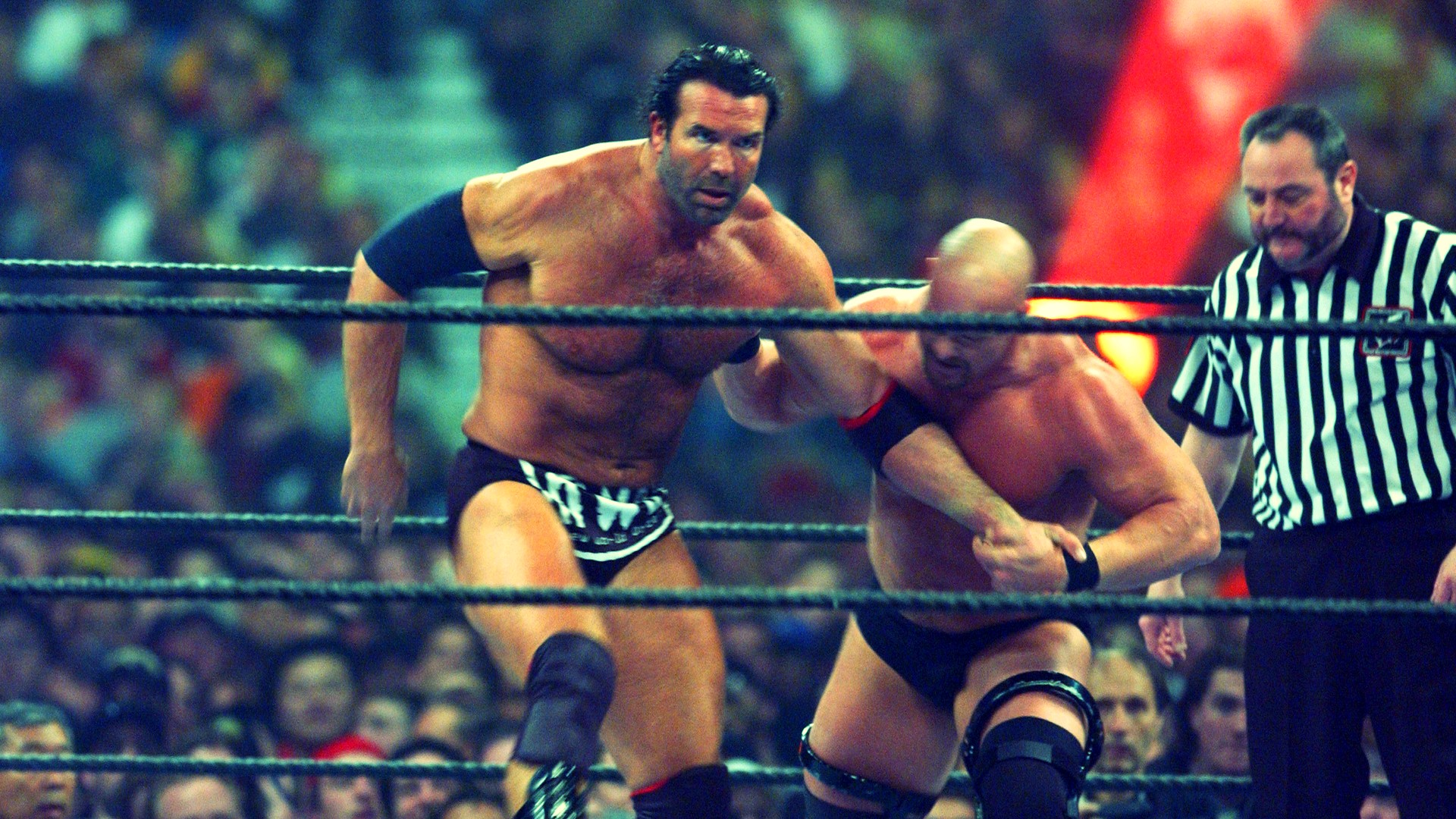 Chris King is back with another WrestleMania Rewind, looking at the NWO's Scott Hall battling Stone Cold Steve Austin at WWE WrestleMania X8 from Toronto!
Chris King is back this week with another edition of WrestleMania Rewind, where he is rewatching all the past Mania matches and feuds. This week you're in for a treat as we look back at 'Stone Cold' Steve Austin vs. Scott Hall at WrestleMania X8.
In late 2001, Vince McMahon bought out his competition WCW and acquired the rights to a plethora of talent including Booker T, Eddie Guerrero, Chris Benoit, and the iconic trio known as NWO. Hulk Hogan; Kevin Nash, and Scott Hall were hell raisers, and what better way to make a name for yourself than take out the two top superstars in the WWE The Rock, and Stone Cold?
The NWO cost Austin his chance at becoming the Undisputed Champion at No Way Out during his match with Chris Jericho. Adding insult to injury, the NWO spray-painted 'The Texas Rattlesnake' with their brand logo just like they did in WCW. As you can imagine, Austin was pissed and out for revenge against the group and primarily Scott Hall.
Hall would challenge Stone Cold to a match at WrestleMania 18. Both superstars beat the living hell out of each other leading up to this highly-anticipated match for who runs the WWE.
The glass broke and Stone Cold made his iconic entrance, and black and white NWO covered Halls' entrance alongside Kevin Nash. With the odds stacked against 'The Toughest S.O.B' could Austin or NWO prove their dominance? Sadly the NWO  broke up that very night when Hulk Hogan came to the aid of his adversary The Rock after their 'iconic' dream match. Stone Cold would ensure the victory with the Stunner. Hall would perform an Oscar-worthy sell over the finisher.
What a time to be a wrestling fan in the 2000s when nothing was impossible for WWE. Who would've thought WCW would go out of business and Hogan would make his long-awaited return to WWE?
King's WrestleMania Rewind: Seth Rollins vs. Kevin Owens (WWE WrestleMania 36)
Chris King takes a look at the most underrated WWE WrestleMania matches, and starts off with Seth Rollins battling Kevin Owens at WrestleMania 36!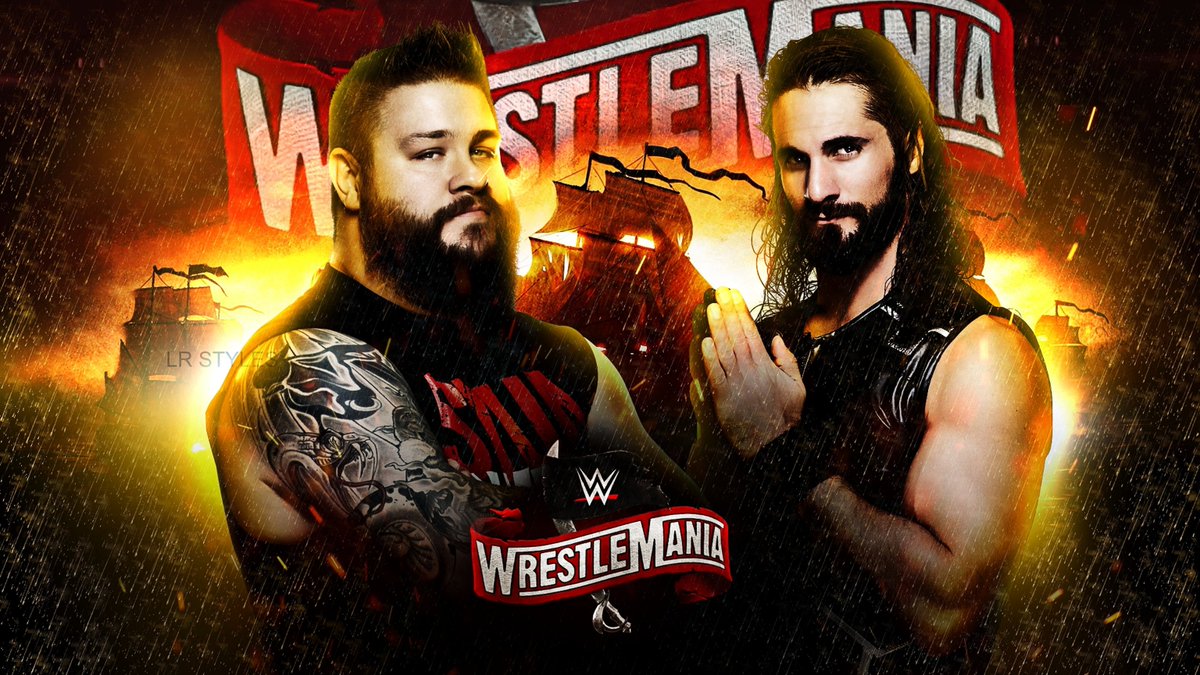 Chris King takes a look at the most underrated WWE WrestleMania matches, and starts off with Seth Rollins battling Kevin Owens in the WWE Performance Center at WrestleMania 36!
Chris King is starting a new series heading into WrestleMania season dubbed WrestleMania Rewind. Each week he'll be going back and sharing his insight over underrated matches at the Show of Shows. First up, is Kevin Owens vs. "The Monday Night Messiah" Seth Rollins at WrestleMania 36.
At the 2019 edition of Survivor Series, Rollins sacrificed himself during the men's traditional match allowing SmackDown to ultimately gain the victory. The following night the self-proclaimed Messiah, berated the whole roster but KO was not having any part of it. Owens quickly became a huge barrier in Rollins' cause for the greater good. The Authors of Pain attacked Owens with Rollins' character in question.
Owens finally had enough of his rival's mind games and torment and challenged Rollins to a match on the Grandest Stage Of Them All. Rollins mockingly accepted his challenge and the match was made official for night one of WrestleMania. Owens came out of the gate beating the holy hell out of the Monday Night Messiah trying to achieve his long-awaited moment at Mania but, Rollins tried to steal a disqualification victory by using the ring bell.
Owens hellbent on revenge provoked Rollins into turning their encounter into a no-disqualification contest where the fight could be taken all over the empty arena. The highlight of the match, was when KO used the WrestleMania sign to deliver a thunderous senton bomb through the announce table. Owens would secure the victory with a Stunner in an incredible match. Despite having no crowd during the pandemic era, both KO and Rollins put on an intense performance under the brightest lights.
In my personal opinion, this was a great feud that helped both superstars in their transformation as compelling characters for years to come.