Is Shinsuke Nakamura Right Where He Belongs In WWE?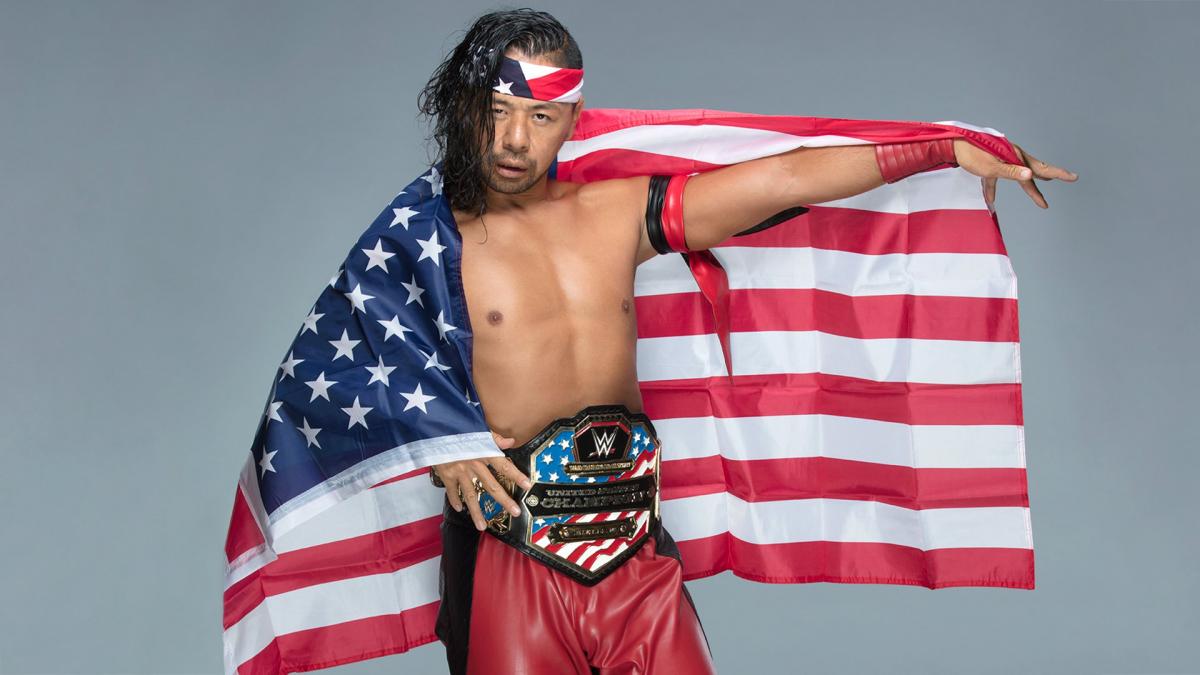 Shinsuke Nakamura is one of the top stars working in the pro wrestling business today. That's due in large part of course to his proven track record in New Japan Pro Wrestling. But it's also due to his time in WWE. But some fans are wondering where he stands today.
Nakamura is a born entertainer, there is no denying that. He has the ability to turn on his charisma at the push of a button and it may very well be that he never turns it off. Shinsuke looks and acts like a star because he is one. He has a full understanding of how to play the game and very few play it better than he does. So is he right where he belongs?
Many would argue he's not and that's understandable. He was so hot in New Japan that imagining him as anything any less was impossible when he left the company. He was the rockstar of New Japan and he embraced that role like no one before him ever had. It was logical to assume that his success would directly translate to WWE's main stage.
Of course that assumption was perhaps not rooted in reality. WWE didn't exactly have the best track record when it came to promoting Japanese Superstars. Then there was the fact that many independent talents were often encouraged to change their gimmicks upon arriving in Vince McMahon's company. But there was reason to hope for the best.
This is not the same WWE that so many indie stars encountered in the past. This WWE embraced the independent scene and used that fact to its advantage. WWE does not force a guy to change who he is, merely for the sake of trying something new. In fact many Superstars are now extensions of their former selves. WWE allows them to bring what they have to the table so they can expand upon it.
It's true that WWE's treatment of Japanese talents has been less than stellar but Shinsuke Nakamura is an exceptionally gifted athlete. There was just no way that WWE, or any other company, could ever look at him and not see him for the star that he is. So if he's allowed to be himself and if he's given an opportunity to impress on the main event level, then what would stop him from excelling in WWE?
Shinsuke Nakamura came in like a star and that's exactly how he was booked. WWE did right by him and much to everyone's surprise, Shinsuke did get the red carpet treatment. He conquered NXT, just as many knew he would. But he also received an impressive amount of spotlight when he came to the main roster. 
Nakamura was presented as a respected athlete known around the world because that's exactly what he is. The company knew what it had with him and any doubt as to WWE's ability to properly book him was gone. This was the Shinsuke Nakamura that everyone wanted. He was the real deal.
But somewhere along the way, things began to go a bit south. Nakamura's heel turn at WrestleMania 34 was shocking and while that's not necessarily a bad thing, it was completely out of character for him. Yes, Nakamura had been a vicious heel in New Japan. He was fully capable of turning on anyone at any time and he would do it with a smile on his face. However, that was The King of Strong Style.
This Nakamura is The Artist. His canvass is the WWE ring and his artwork is beyond compare. Shinsuke was popular because he was different. He was over because he was unique. His flair for the dramatic set him apart from everyone else and it made him a must-see WWE Superstar. He was indeed an attraction.
But the moment he turned on AJ Styles was the moment he put the WWE Championship above his art. Nakamura was no longer an exceptional character capable of wowing an audience of millions. Now he was just another heel with an agenda. What made him special was overshadowed by what made him typical. Shinsuke was just like everyone else. But is that really the case?
Nakamura has thrived in many respects since WrestleMania 34. He was able to use a different side of his personality and he learned to get over in different ways. Instead of using his crowd-pleasing character to make the fans smile, he now uses it to make them recoil in confusion. What's wrong with him? Why does he act like this? What happened to the lovable guy we once knew?
Now his character is more enigmatic than ever before. Was The Artist persona merely just a mask he wore to fool everyone and now he's finally showing the world his true self? Is he now Batman when he previously had everyone believing he was Bruce Wayne? Shinsuke Nakamura is fully immersing himself in this twisted version that WWE fans didn't even know existed. But most importantly, he's loving every minute of it.
There's a reason why Shinsuke Nakamura is the United States champion. That belt could have landed on any number of SmackDown Live Superstars but it currently sits on Nakamura's waist. Why? Because he can wear it like no one else can and because he's a Japanese Superstar that came to WWE with dreams of doing great work on the worldwide stage. That's exactly what he's doing and he doesn't need the main event in order to do it. 
Would fans love to see him as WWE champion? Yes. Could he wear that title and add value to it? Absolutely. Does he need it in order for fans to consider him successful? Absolutely not. Shinsuke Nakamura may not be the top guy and he may not be the face of WWE but he is an important piece of the presentation. But is that enough?
The fact is that Nakamura will probably leave WWE one day. He will likely return to New Japan and reclaim his throne as The King of Strong Style. But until then, fans have a chance to enjoy one of the most colorful and capable characters that WWE offers today. He may get a run at the top eventually. If he does, then everything that came before will merely be just another chapter in his story. With any luck, that story is far from over.