The Good, Bad & Ugly: Pre-Hell In A Cell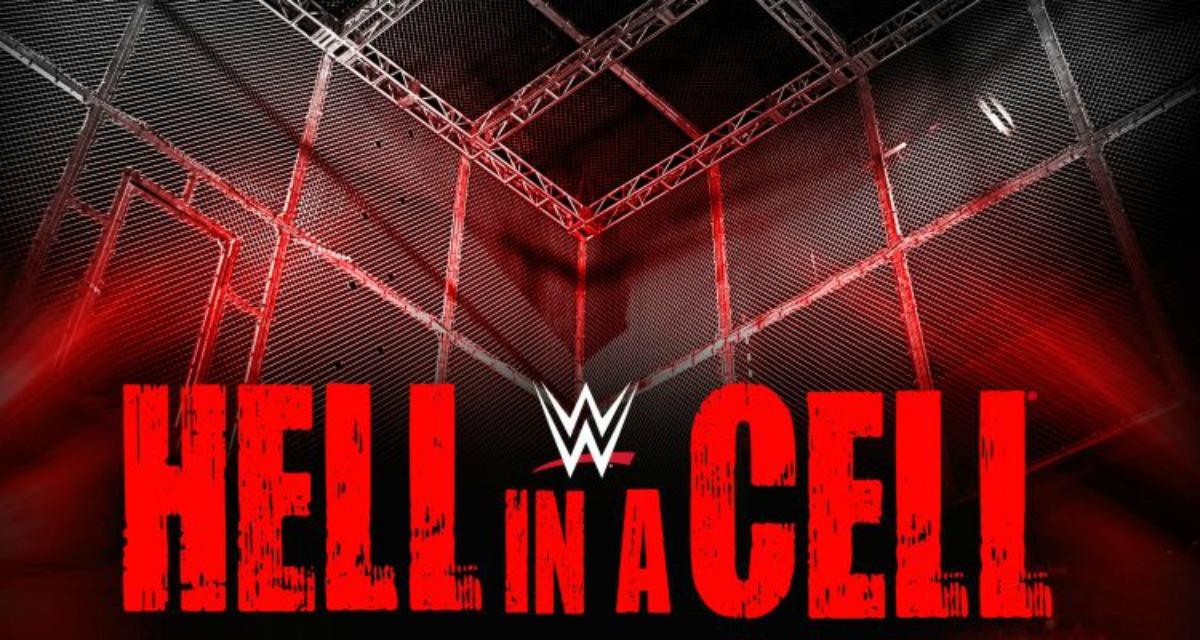 Ah, Hell in a Cell, such fond memories of high spots and gore, with a monster history almost any fan adores.  Well let's see if this year's card will live up to it shall we.
THE GOOD
Raw Tag Team Championship:  Dolph Ziggler & Drew McIntyre (c) vs. Seth Rollins & Dean Ambrose: Let me keep this particular opinion concise.  We are talking about extreme levels of talent here.  We will see a circus of technical wrestling, high spots, and "lunacy" and I for one cannot wait.  I expect some issues with Dean Ambrose and Seth Rollins, causing them to lose cheaply, and possibly cause a good friends, better enemies deal for a bit, until ultimately Ambrose will turn heel.  The crowd is going to be on fire with this one, and I feel this will be the match of the night.
SmackDown Tag Team Championship — New Day (c) vs. Rusev Day: I love all of the competitors in this match.  It will be fun, the crowd will be hot, and we will get our bang for our $9.99 buck.  I don't feel that we will see anything spectacular, however sometimes, matches can just be plain fun, and I feel that is what we will get with this one.  New Day leaves retaining the SmackDown Tag Team Championships.  It's a New Day, yes it is.  I also believe it will be Lana whom accidentally causes the loss, and ultimately blaming it on Aiden English.  I for one will be happy to see the two of them feud if this unfolds as we could have some great action, and we can finally see Rusev off to bigger and better things FINALLY!   If anyone deserves some more action and Gold it would be Rusev, however Hell In A Cell 2018, is not the night.
WWE Universal Championship:  Roman Reigns (c) vs. Braun Strowman (Hell in a Cell Match):   I know what you are thinking, are you serious.  This is going to be good.  Oh hell yeah, it's going to be great.  We are talking about two top guys in the biggest league of them all, and with Mrs Foley's little boy in the mix, something spectacular is about to happen.  Its science, we will see something unexpected here.  Roman Reigns in order to retain will have pull a rabbit out of his hat and do something stellar in order to keep the Universal Championship.  This match is going to be brutal.  This guy here can only pray the Monster Among Men walks finally leaves with the Universal Championship.
Smackdown Womens Championship:  Charlotte Flair (c) vs Becky Lynch:  This has the makings to be a classic Women's Match.  This feud has the fans invested and hot already.  There is no doubt Becky's new mean streak has been a blessing to her overall, and she has been looking sharp in the ring.  Her new style and attitude has just made her more over with the fans.  I say we will get our day finally!  New Women's Champion Becky Lynch, and some fresh feuds with some well deserving hungry talent to come.  Not only will this be Good, but it will possibly steal the show.
Jeff Hardy vs. Randy Orton (Hell in a Cell Match): This contest has the makings of a real edge of your seat old school highspot extravaganza.  I have no question that Jeff Hardy is going to leave on a stretcher, and still get back up only to leave on a stretcher again. Randy Orton is just so old school, and has an intensity rivaling Jake "The Snake" Roberts.  There will be blood, there will be pain, and we will hear the ever popular "Holy Shit" chants often.  I will go out on a limb and say Jeff Hardy will win, but he will not be walking out of the arena, or much afterword again.
THE BAD
Raw Women's Championship: Ronda Rousey (c) vs. Alexa Bliss: Hear me out, I would never, EVER, say that these two wonderful specimens are not over the top with the fans.  Alexa Bliss is a real life Goddess, and has the world wrapped around her little finger.  Ronda Rousey could legit eat a salad in front of the audience and make the cover of Sports Illustrated (is that still a thing?)  But let's be honest, Ronda Rousey is in no way losing that Raw Title anytime soon, especially to Alexa Bliss.  Ever see a small dog fight a Pitbull, well here is your chance.  I smell a quick and painful match, and Rowdy leaving with her fresh title, and braids still intact.   It's Bad only because I would rather see a new feud for the both of them, and for all of God's sake, get rid of Foxy as a backup.  It makes no sense and frankly cheapens Bliss' look.  I would however like to see if somehow Nia Jax can play a role in this somehow, that would be a great surprise and possibly liven up an otherwise boring beat down.
THE UGLY
WWE Championship — AJ Styles (c) vs. Samoa Joe:  I love AJ Styles, easily one of the greatest talents of all time, and although I despise Samoa Joe, I cannot deny his raw talent and tremendous presence in the ring.  Having said that, I am tired of this feud.  It is legit pointless and seriously, it's time for some new blood for the WWE Championship.  I am kicking this one down the ugly tree, bitterly and spitefully.
Daniel Bryan & Brie Bella vs. The Miz & Maryse: I frankly am incredibly sick of Mixed Tag Matches for the sake of Mixed Tag Matches.  I also believe that Brie Bella is ridiculously overrated, and without the "Yes Movement" would be an afterthought.  I did however pop when she returned, and any Bella is better than no Bella.  The Ugly truth of the matter is Miz and Daniel Bryan belong in other feuds and other matches, and I find this boring and a complete waste of a spot that could be utilized by other more deserving individuals who are not even on the card.  The tremendously disrespectful notion that the "no shows" are getting is just plain Ugly.  I cannot back this waste up, but who knows, I could be wrong.  I predict Daniel Bryan and Brie Bella leave victorious, to the sound of the always present "Yes" chant.
So there you have it, I will be following up Sunday with The Good, Bad and Ugly Post-show, and thank you for reading.  Please feel free to comment below and as always remember.  I see said the Blind Man.