"The Moves Don't Matter!"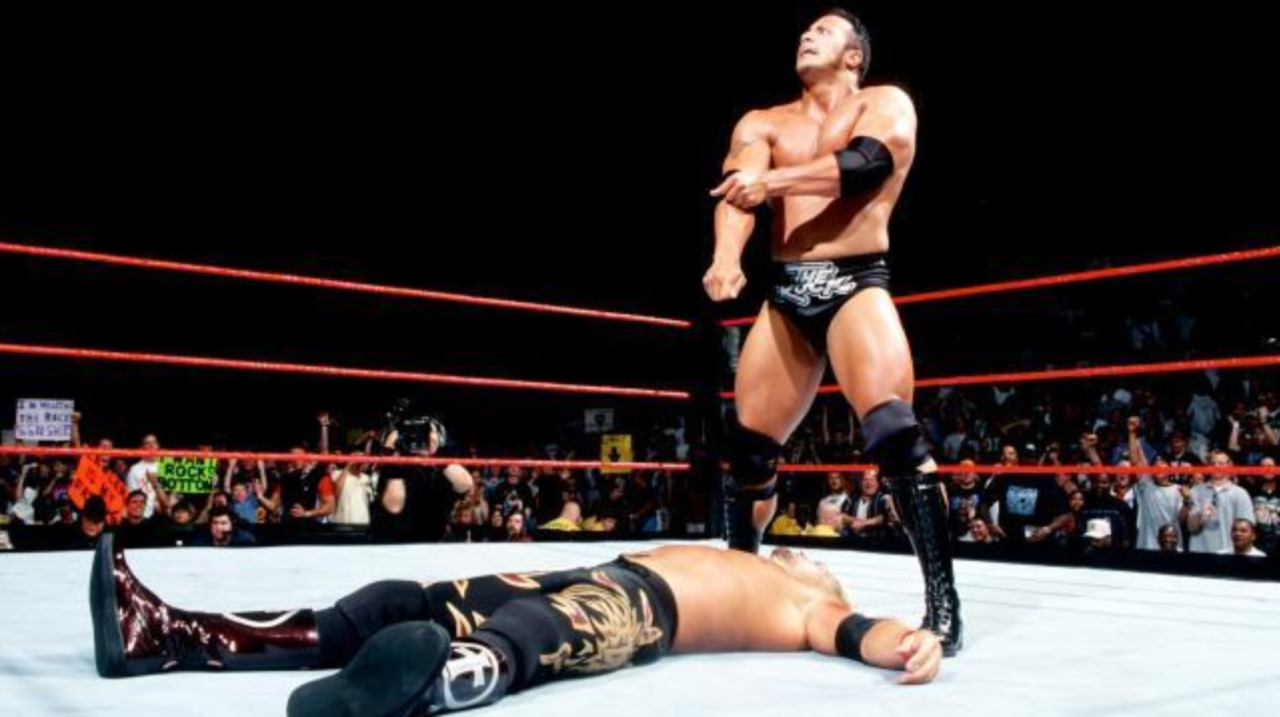 "In Wrestling – The Moves Do Not Matter."
You'd be surprised to find out how many high ranking people say that!
Controversial, right?
"What do you mean the moves don't matter?"
All wrestling IS is moves, right? It's move after move, until someone wins! And yes, that makes sense. But I'm going to argue the other side here for a moment so stick with me.
Just play with me for a second. Pretend with me that today is the first time you're learning about the inner workings of the wrestling business. And I want you to feel for yourself if this makes sense to you.
You'll be interested to know, I have a pretty cool job!
In addition to being a columnist here on the Chairshot, I also produce, direct, and technical direct live PPV events in wrestling and I'm also a mindset coach for talent.
What that means is when a guy gets stuck – he might have all the moves, the looks, etc, but something might be holding him back. I'm the guy they call to help break them through their plateaus.
I'm not here to put myself over, that's just a background to say that as a mindset coach for talent, I find it incredibly important that one of my focuses is not only giving MY perspective, but finding out what others who are the best in their fields have to say.
And do you want to know what they all say?
What I said above.
"Moves Don't Matter."
So who's saying that you ask?
I'm talking about guys like Mike Bucci aka Simon Dean who was the head of Talent Development for WWE. I'm talking about guys like Matt Striker who are international stars both as a wrestler and as a broadcaster and producer. I'm talking guys like Kevin Kross who just a year or two ago was working his way up the local indi scene, suddenly he's exploded into AAA in Mexico, Lucha Underground, now he's in Impact making a HUGE splash and if you believe the reports, WWE is ALREADY putting feelers out.
So these are all people, who personal tastes aside, have had some MAJOR success in this business and know a thing or two, and they've been gracious enough to give me that knowledge.
So in this article, we're going to talk about something that we all don't always remember consciously, but underneath the surface, everyone, including fans, understands this at an unconscious level.
Have you ever watched an independent film, and even though the plot might have been really great, you can just tell something about the quality of the actors was "off?" Or maybe the production quality, while still being "good," still had something missing?
The reason why that is, is because your brain picks up something at an unconscious level that the "mind" doesn't always pick up on! So for example it could be as something as simple as the camera quality is different. It still looks great! But the way the color hits the film is slightly different. Your brain KNOWS the difference.
Let's put this in a different context.
Have you ever noticed, maybe in school, that two people can have the same exact joke? Say the same exact thing? But one kid gets ALL the laughs and high fives, and the other kid, everyone calls him a nerd or ignores them. Have you ever noticed that?
So my question is why does that happen?
Why can two people say the same exact thing, and get totally different reactions?
If we take that into wrestling, why are there guys who can do every move in the book, but the only people that know about them are the 100 local fans, meanwhile they struggle to make it out of their hometown?
Yet there are guys that do NO moves, or the "5 Moves of Doom," and they're MEGA stars, rich, and successful, on TV!
Have you ever stopped to wonder why that is?
And if you, like me, have ever been curious about what makes people stand out, what I've heard by ALL the experts is, "It's not WHAT you do but HOW and WHEN you do it."
I was asked one time, "What are the two most over moves of all time?"
I'll give you a second to guess.
(You probably got it right, or very close!)
The Peoples Elbow
The Leg Drop
Can ANYONE learn that in the first day of wrestling school? Absolutely!
So what made THAT stand out, as opposed to them having to do everything?
Well we can argue that it was a different time period, but the truth is, John Cena can do the same thing with the 5 Knuckle Shuffle today. Roman Reigns can get the same reaction from a Superman Punch.
Why?
It's because of everything that happens AROUND the moves.
We live in an era where the talent in this business is OFF THE CHARTS. There's never been a time in the history of this business where the guys were more naturally talented, more athletically gifted, could do ANYTHING, any move, than there has been today.
So if everyone can do everything, what sets people apart?
It's the IN BETWEEN stuff… It's the facial expressions… It's the Rock's look out into the audience before he throws the elbow pad… It's Hogan putting his hand to his ear and pointing to the crowd… It's John Cena putting his hand to his face.
This business, while it uses moves to get from one spot to the next, is built on MOMENTS.
To be a mega star you MUST learn how to start creating MOMENTS and not just doing moves.
Yes you're drawn in for the athleticism, but you STAY for the moments.
So go ahead and forget that you were pretending! And let me ask you, doesn't that just make sense?
So that's why in school, two people can say the same things and get totally different reactions. Same words, different ENERGY behind it. Or why when you watch an independent movie, it might be good, but it still looks "Independent." It's because your brain is picking up on something and it KNOWS the difference.
And that's what separates a mega star from an "independent talent."
And once this switch flips, I've seen people become MASSIVELY successful in their careers.
If you're interested in learning more, check us out on our free Facebook group for talent and for daily memes, posts, quotes, vidoes, etc, check out @InnerSquaredCircle on Instagram now!