The Shield Makes Monday Nights Fun Again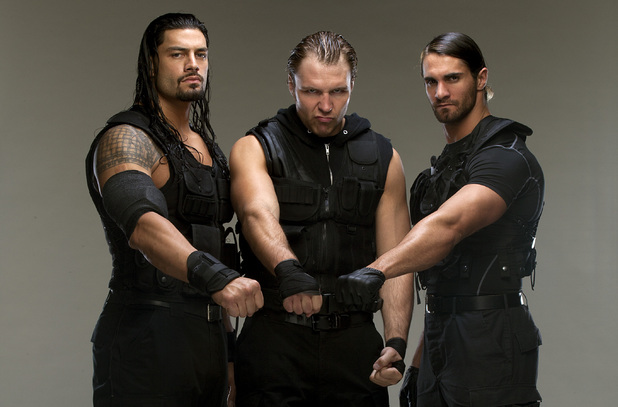 This is one of those blogs that should make fellow Chairshot blogger Sarah Hirsch happy. Because of WWE's decision to reunite The Shield, watching Monday Night Raw has become fun once again.
Can I get a Hallelujah from the congregation?
It took WWE coming to its senses to make Seth Rollins, Dean Ambrose and Roman Reigns a "thing" once again to keep many of us wrestling fans from falling asleep on Monday nights. It took one simple idea that worked before to reinvent itself, bringing many of the WWE Universe to its feet in excitement.
The current storyline of The Shield vs. Braun Strowman, Dolph Ziggler and Drew McIntyre is "must see" television the same we tuned in before to watch the then unholy trinity come out of the stands to attack anyone and everyone who got in their way.
The decision to recreate WWE history also makes the current run by Reigns as the Universal Champion a little more plausible given fans aren't in love with the idea of the four-time champion running in a pack by himself. Having both the Universal and Intercontinental Title around the waists of the Hounds of Justice is reminiscent of the Four Horsemen running through the NWA like a freight train with no need to slow down momentum.
There is another reason why this rebrand is important to WWE – the almighty dollar.
"When The Shield was its peak in 2014, it was a top merchandise seller that was outselling star-studded factions like Evolution and legends like Hulk Hogan, and it also proved to be huge ratings draw on Raw," writes Blake Oestriecher of Forbes.com. "Just a year later after the three stars had gone their separate ways, they were all top five merchandise movers as individuals, which appeared to remain true in 2017 while Reigns and Rollins have also remained top sellers during the absence of Ambrose. That explains why WWE quickly released three new The Shield t-shirts immediately after they rejoined forces on Raw a couple of weeks ago."
The connection between all three stars, who are some of the biggest names in both the company and the business is what wrestling has become. They are this generation's NWO. They are brilliantly paired together like Arn Anderson, Tully Blanchard and Barry Windham (Ric Flair was in a class by himself). They are everything WWE has needed in a badass clique since Degeneration X.
The trio, regardless of how long they will remain together, just works for this New Era WWE is preaching and praying for a miracle. Even if wrestling stables are the "in" thing anymore as they once were as Oestriecher writes, at least they have drawn the attention of fans needing a shot of adrenaline. There is only so much The New Day can do to increase fan support.
At some point, the band will once again break up. It could happen at Hell in a Cell (Gosh, I hope not). It could mean Ambrose turns on his cronies (Gosh, I hope not). It could also mean WWE takes advantage of The Shield and plays along with fan support at least until WrestleMania 35. If something works, why change it?
For now, it's the best thing going today on Monday nights. Two factions (or something like that) battling and getting a positive response from the live crowds. What a concept. WWE may be on to something.
For now, let's just enjoy the ride and see where it takes us. In the meantime, The Shield is running wild again, and that is a good thing for WWE and the wrestling business.