Top 5: Weather Related Wrestlers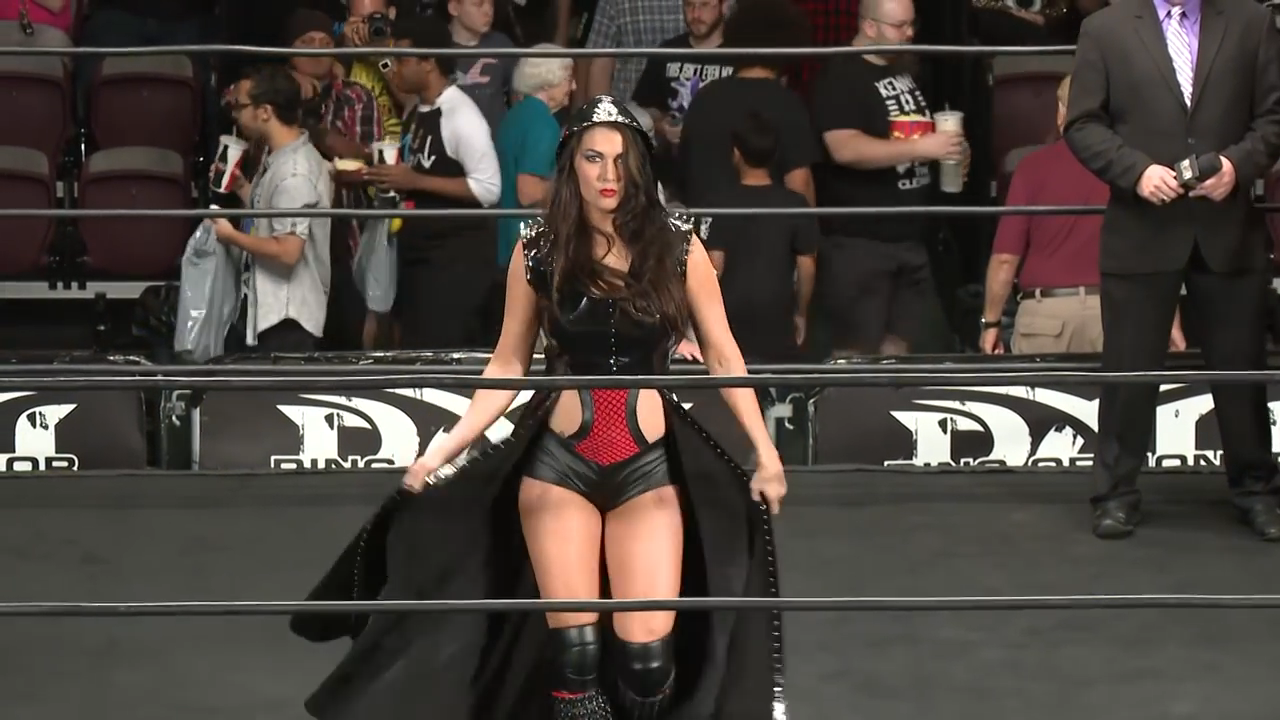 The weather is often at the front of the news cycle this time of year, and 2018 is no different. My small community in Kentucky saw over eight inches of rain over the weekend, which resulted in delayed, cancelled, and just plain ugly sporting events all across the Midwestern United States. Hurricane Florence is headed towards the Carolinas and is expected to cause catastrophic damage.
So what better time to talk weather, am I right? Here are the Top 5 Weather-Related Wrestlers.
5. Typhoon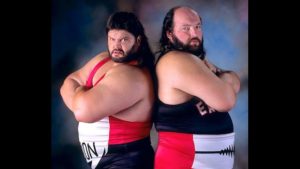 Fred Ottman had a number of personas during his wrestling career. Tugboat got a bit of attention as Hulk Hogan's best friend during part of 1990. The one that's most remembered today is that of The Shockmaster, though it was certainly his least successful. His most successful run in pro wrestling from a wins & losses perspective was as Typhoon.
After turning heel in mid-1991, Jimmy Hart took Ottman under his wing & reintroduced him as Typhoon, Earthquake's new tag team partner. The Natural Disasters would eventually win the WWF Tag Team Championship after relieving Jimmy of his services as manager. Hey, sometimes you gotta make a coaching change.
4. Human Tornado
There was a time in the mid-2000s where Human Tornado was one of the most popular performers in indy wrestling. He was one of PWG's first top stars & would occasionally make trips to the East Coast. He was also one of the featured performers on Wrestling Society X. There wasn't much weather-related stuff going on except for WSX's ring announcer spinning in a circle while introducing him. He was a pimp straight out of the 1970s that had moves. People loved it.
I don't care what Jim Cornette says, that right there is pro wrestling.
3. Avalanche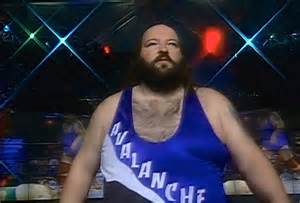 John Tenta needed a new name when he came to WCW. Earthquake was out, so the brass decided to name him after another disaster. Avalanche made sense on a number of levels, most importantly, the fact that Tenta was from Canada, and avalanches are more common in Canada than earthquakes.
I don't know if that was part of their thought process at the time, but doesn't that sound good?
Joe's Lucha Libre Weekly: News & Analysis (4/22/19)
The world of Lucha Libre can be insane and overwhelming–but you have Joe Dinan here to help you make sense of it all!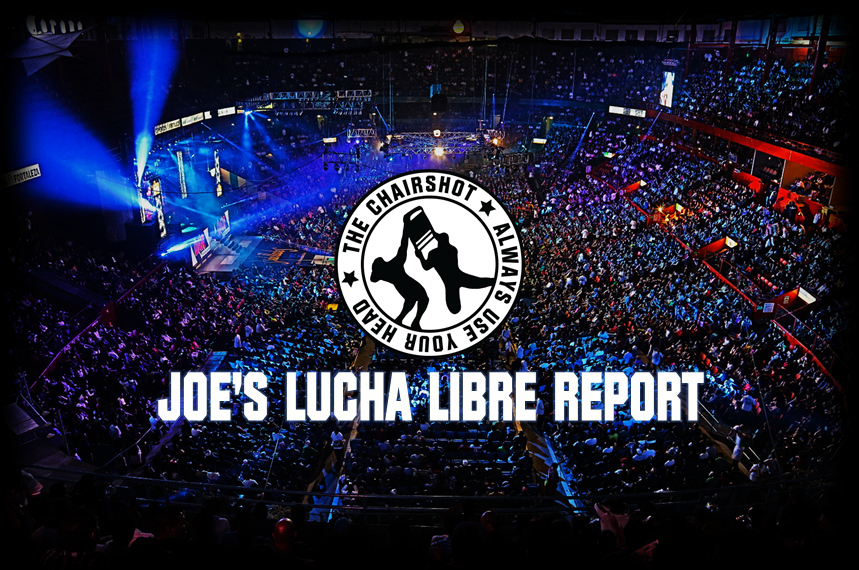 The world of Lucha Libre can be insane and overwhelming–but you have Joe Dinan here to help you make sense of it all!
CMLL
Arena Puebla and Arena Mexico Tuesday
I did not watch either of these shows, truth be told on weeks that I'm too busy I'll probably skip Tuesday at least. Not that I plan on always skipping them but sometimes duty calls in life and Friday is really the only televised show CMLL cares about. CMLL current has what I call WWE syndrome, in the sense that they have a comfortable business right now. They were struggling a little last year until LA Park and the Lucha Brothers came in for a summer tour basically. Cibernetico, El Zorro, and Charley Manson coming in helped to an extent too but not the same. So ever since then CMLL has enjoyed very nice attendance so they don't feel the need to put in a desperate effort. Which is what happens sometimes. Wrestling companies all go through that period once in a while so I'm sure they'll eventually be back to high quality things. But right now it's AAA giving high quality. So on the Monday Puebla show they set up a Police Man vs King Jaguar hair vs hair match which will be this Monday. I can't imagine most are interested but these guys probably wanna do something. And nothing of significance happened on Tuesday. Nothing usually ever does.
Arena Mexico Friday
Volador and Ultimo Guerrero successfully won Block B and will face Titan and Cavernario next week. Or this week. Depends when this drops. It will be a good match. Block B was definitely a step down from Block A as far as quality wrestling goes. There was a lot of brawling and similar finishes here in Block B. That's really all that's going on.
AAA
So some of this AAA news involves MLW and Impact so I'm going to put it all here because there's no point of typing it twice.
AAA has two shows this week, one on 4/26 and 4/28. I won't be watching the one on 4/26 live because Avengers Endgame is calling. But the line ups look like this for 4/26, Psycho Clown, La Parka, and Puma King vs Rey Escorpion, Texano jr, and Chessman. Laredo Kid and Brian Cage vs Taurus and Daga. Poder de Norte vs Sammy Guevara, Jack Evans, and Australian Suicide. 4 way match with Golden Magic vs Hijo Del Vikingo vs Villano III Jr vs Flamita. Taya and Faby Apache vs Chik Tormenta and Luchadora surprise. Lady Maravilla and Black Danger vs Big Mami and Nino Hamburguesa.
For the 4/28 show it looks like, Psycho Clown, Laredo Kid, and Puma King v Rey Escorpion, Texano Jr, and Taurus. La Parka, Golden Magic, and Nino Hamburguesa vs Chessman, Averno, and Dave the Clown. Hijo Del Vikingo, Flamita, and Villano III Jr vs Poder de Norte. Sammy Guevara vs Jack Evans vs Australian Suicide. Faby Apache and La Hiedra vs Lady Maravilla and Chik Tormenta.
So AAA also has shows coming up on May 3rd and May 5th, Cinco de Mayo. But they also have some joint show which I'm not sure if it's going to be on just TV Azteca or on Twitch too. There's no way of knowing until the day approaches cause it's AAA but it's some tournament gimmick between 5 "companies". I use quotes because Konnan is quite literally on creative for all the companies. One company isn't technically even a company anymore. Lucha Libre Elite is a defunct company propped up by AAA to do invasion angles. The other is Aro Lucha which isn't even like, it's own company. The Harris brothers run it with Konnan and they basically use AAA talent and Mexican independent talent. So it's again, basically AAA. Then we have AAA proper, whatever that entails. Then we have Impact and MLW. So at least in theory those two will use their own talent. It's some tournament format supposed to happen on May 2nd. I'll see if I have more information next week before it all happens. Maybe Konnan will reveal more on Keeping it 100 this week.
Greg DeMarco's Three Stars Of The Night: WWE Raw (4/22/19)
In a good edition of Raw, who stood out at the top Three Stars?
The first WWE Raw after 2019 WWE Superstar Shake-Up saw a #1 contender established for Seth Rollins. But who stood out to Greg DeMarco?
Judging by Twitter, the world seems to agree with Big Daddy DeMarco that this was a good edition of Raw. We may not have Bobby Fernandes at our disposal right now, but I dare say he'd also find it Good. That said, there are talents who rose above the rest. Who were they? Let's have a look!
The Third Star: Cedric Alexander and Cesaro
Two new members of the Raw roster went to battle here. One was revealed last week (Cedric Alexander), and the other was revealed earlier today in some additional roster swapping (Cesaro). I loved seeing Cedric hold his own against a much larger opponent. That is something he hasn't had to do in recent years, but he didn't miss a beat. Cedric the underdog (a role Ricochet seems to be inheriting as well) can work. As for Cesaro? He delivered in a big way here, looking great in the process. The right guy won, but both looked great coming out of this match.
---
Elisa looks great in her Chairshot gear.
You can, too!
Be like Elisa and get yours at:
https://www.prowrestlingtees.com/related/thechairshot.html
---
The Second Star: Lacey Evans
I gotta call a spade a spade: this wasn't a good night for Becky Lynch. Yes, Alicia Fox has her faults, but those miscues seemed to be equal parts Becky and equal parts Alicia. Enter Lacey Evans to save the segment! Lacey knows her character…Lacey IS her character. She might be the strongest character in WWE today, and she deserves every opportunity coming her way. At this point I am rooting for Becky to lose to Lacey, because seeing The Lady of WWE holding the Raw Women's Championship just feels right.
Honorable Mention: Sami Zayn, Robert Roode, AJ Styles, Baron Corbin, Samoa Joe, Rey Mysterio, The Miz, Drew McIntyre
---
Must read: Tiffany's Takes for WWE Raw (4/22/19)
---
The First Star: Bray Wyatt
We've been waiting for Bray Wyatt to make his return, and when we are made to wait too long things don't usually pan out. I am happy to return: this panned out! Bray Wyatt has taken hold of his character's new direction, and delivered a segment that quickly became the #1 trend, and has people wanting more. That is the goal, and Bray nailed the goal in his first segment back. Yowey-wowey I can't wait to see what's next!
---
Who are your Three Stars of WWE Raw?
Comment on social media @ChairshotGreg, @theCHAIRSHOTcom,
and use the hashtag #UseYourHead!
---
In hockey, a game's "Three Stars Of The Night" represent the top three performers of the night. For more clarification, I defer to this Pittsburgh Gazette explanation:
"The tradition dates to the 1936-37 season, when Imperial Oil became the principal sponsor of Hockey Night in Canada radio broadcasts and was seeking a way to promote one of its products, Three Star gasoline. The idea of doing so by selecting the top three performers in a particular game purportedly came from a Canadian advertising agency.
Many clubs do recognize the player with the most three-star selections with an award or trophy, usually in conjunction with a corporate sponsorship, at the end of the season (or sometimes, each month). All six Canadian franchises, for example, have an affiliation with a well-known brewery.
The NHL keeps track of its own Three Stars Of The Night selections, but that is done on a league-wide basis. The league employs a system that awards 30 points to a first star, 20 to a second star and 10 to a third – a running total can be found on the league's website – but it does not present an award based on them."
In hockey tradition, the first star represents the best of the three, but all three are considered to be receiving a high honor.