Top 5: Weather Related Wrestlers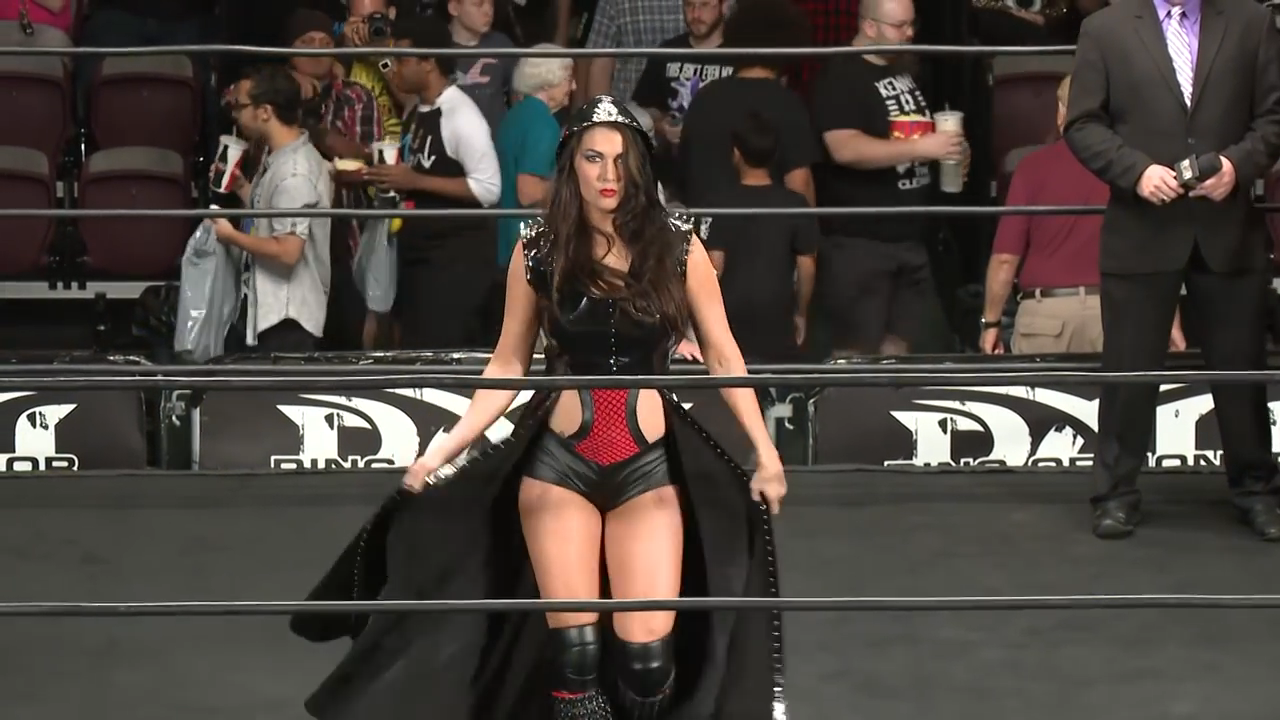 The weather is often at the front of the news cycle this time of year, and 2018 is no different. My small community in Kentucky saw over eight inches of rain over the weekend, which resulted in delayed, cancelled, and just plain ugly sporting events all across the Midwestern United States. Hurricane Florence is headed towards the Carolinas and is expected to cause catastrophic damage.
So what better time to talk weather, am I right? Here are the Top 5 Weather-Related Wrestlers.
5. Typhoon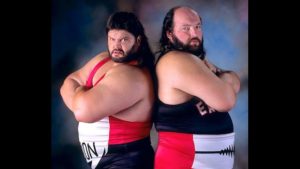 Fred Ottman had a number of personas during his wrestling career. Tugboat got a bit of attention as Hulk Hogan's best friend during part of 1990. The one that's most remembered today is that of The Shockmaster, though it was certainly his least successful. His most successful run in pro wrestling from a wins & losses perspective was as Typhoon.
After turning heel in mid-1991, Jimmy Hart took Ottman under his wing & reintroduced him as Typhoon, Earthquake's new tag team partner. The Natural Disasters would eventually win the WWF Tag Team Championship after relieving Jimmy of his services as manager. Hey, sometimes you gotta make a coaching change.
4. Human Tornado
There was a time in the mid-2000s where Human Tornado was one of the most popular performers in indy wrestling. He was one of PWG's first top stars & would occasionally make trips to the East Coast. He was also one of the featured performers on Wrestling Society X. There wasn't much weather-related stuff going on except for WSX's ring announcer spinning in a circle while introducing him. He was a pimp straight out of the 1970s that had moves. People loved it.
I don't care what Jim Cornette says, that right there is pro wrestling.
3. Avalanche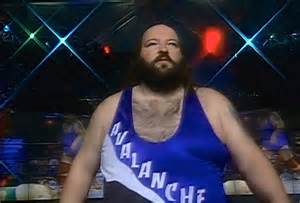 John Tenta needed a new name when he came to WCW. Earthquake was out, so the brass decided to name him after another disaster. Avalanche made sense on a number of levels, most importantly, the fact that Tenta was from Canada, and avalanches are more common in Canada than earthquakes.
I don't know if that was part of their thought process at the time, but doesn't that sound good?
Andrew's NXT Takeover WarGames II & Survivor Series 2018 Star Ratings & Review

Everyone loves ratings, and our Snowflakes are the true representation of quality. How did Survivor Series and Takeover grade out this year?
Alright, well after taking a few events off we're back with my ratings and review. Yeah I know the title says "Star Ratings", well that's because Google tells us that's the cool thing to say. Screw Stars, these have been Snowflakes since we started, so don't get it twisted.
Well let's get down to the shows.
NXT Takeover WarGames II
Matt Riddle vs Kassius Ohno
We were supposed to get this during tapings, but I guess someone decided it was best to do it now. As soon as the bell rang, the match was over when Riddle connects with a Bicycle Knee.
Winner: Riddle via Bicycle Knee
Rating: N/A
NXT Women's Championship 2 out of 3 Falls Match: Kairi Sane vs Shayna Baszler (c)
A match that had a lot of build, but for some reason seemed to be rushing to spots. Kairi had a big DDT on the apron, which made the audience gasp, but it was a just too fast. Jessamyn Duke and Marina Shafir interfere during the first fall, and it takes Dakota Kai and Io Shirai until the closing 40 seconds of the final fall before they came out to try and help. Sure Io looked impressive with a moonsault in skinny jeans, but the fact that as soon as we go back to the match, Kairi tries to hit another Insane Elbow, just for Shayna to roll it back into a crucifix pin.
Winner: Baszler 2-1
Rating: *** 1/2
Johnny Gargano vs Aleister Black
Another match that was hurt a little early by pacing. Plenty of cool spots and stiff strikes, but if it weren't for the wrestlers speaking loud enough for the cameras to pick up, the storytelling was lacking. The fact that most people are talking about Aleister saying "I absolve you of your sins" and not that the match explained it through psychology, is exactly what takes a few points off.
Obviously not a bad match, but lacking in it's finer points for me to gush over it.
Winner: Black via Black Mass
Rating: **** 1/2
NXT Championship Match: Tommaso Ciampa (c) vs Velveteen Dream
This is what wrestling truly should be. Dream throwing shade at Hogan again with the Hollywood Hogan attire and mimicking his mannerisms and moves at different points were great. Resiliency played a big part for champion and challenger, so even though it did start a little slow, that was smart. Coming off a match that light up the crowd like Gargano and Black, you need to give them a little time to catch their breath.
Desperation at the end was great, Ciampa has proven to be an "at all costs" heel, while Dream's desperation tends to prove his youth. Dream hits his Popping Death Valley Driver and a Purple Rainmaker, but Ciampa kicks out. Dream gets over anxious and tries to hit a Purple Rainmaker on the apron when he thinks there's an opening, but Ciampa moves, and makes the challenger pay.
Callbacks, near falls, and the palpable tension is what sets this match on a different level.
Winner: Ciampa via Draping DDT
Rating: ***** 1/4
WarGames Match: Undisputed Era vs War Raiders, Ricochet & Pete Dunne
For the way NXT does WarGames, these have been fairly exciting matches. Conceptually the match was paced well and the spots made some sense, but tended to last a little long. There were a few times in the match, you could tell they were waiting for someone to break a pin or show up for a move.
As a match it was still entertaining and people will probably be talking about Ricochet's Double Moonsault from the top of the cage for years to come. Definitely chalks up as a match worth watching, unless you hate the use of the name WarGames when it's not a classic WarGames match.
Winner: Pete Dunne & Ricochet
Rating: **** 3/4
Becky Lynch WWE Survivor Series Exclusion A Blessing In Disguise
Could this be a good thing?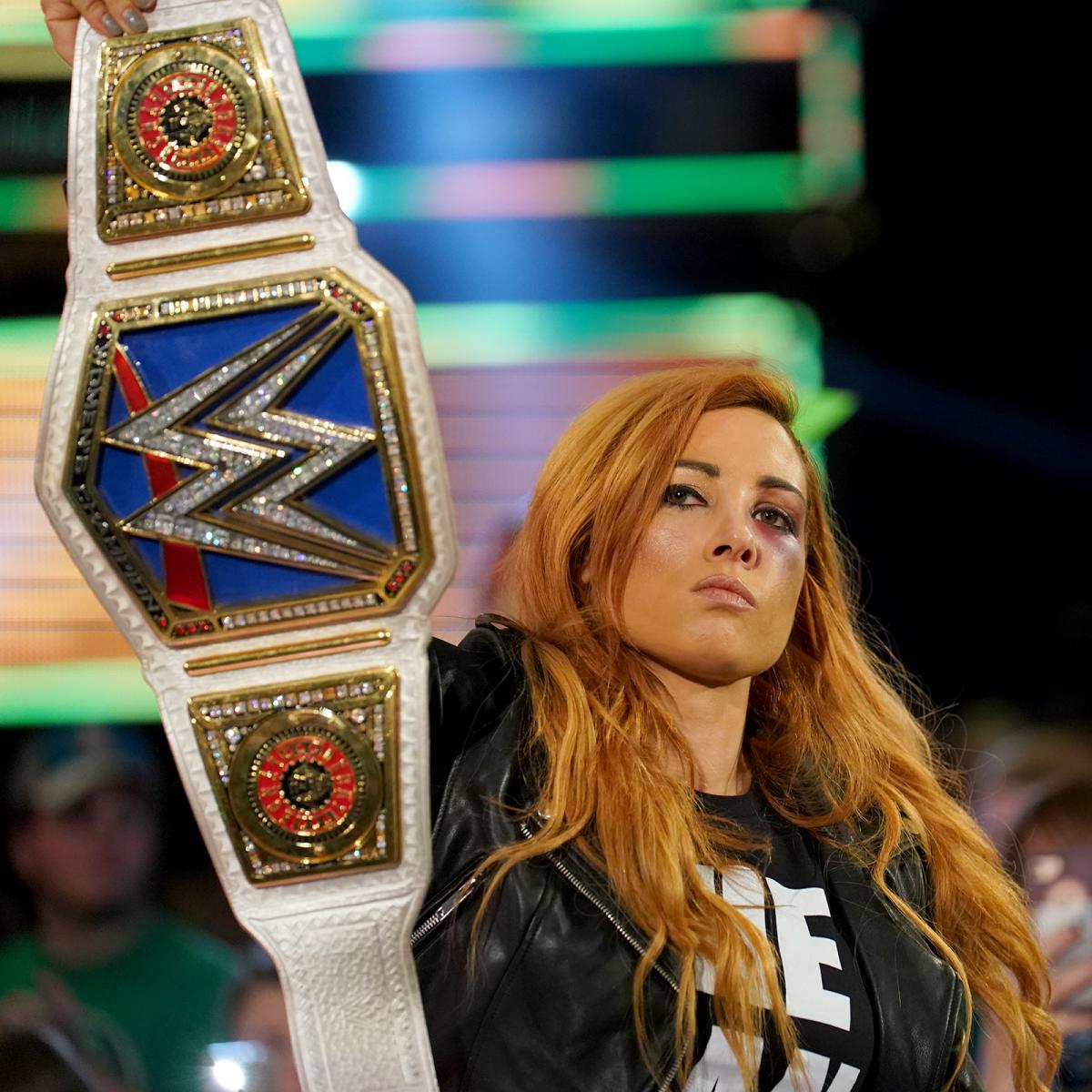 A showdown between Becky Lynch and Ronda Rousey was among the top reasons many fans were excited to watch WWE Survivor Series. Lynch is out, but Sarah Hirsch believes it may be a blessing in disguise.
In a tale where ascension and mishaps collides, WWE Smackdown Women's Champion Becky Lynch has had a hell of a week.  After an incredible statement to end Monday's Raw, fans learned of the unfortunate concussion and broken nose Lynch suffered courtesy of Nia Jax.
Charlotte Flair was handpicked by Lynch to take on Raw Women's Champion Ronda Rousey at Survivor Series – a match many fans and insiders expected to see as the dream match of the WWE Women's Division that would be a number one contender to main event WrestleMania in April.  But the turn of events of Lynch's injury and the quick thinking of WWE's Smackdown roster has created a bigger story.
The Women's Division is coming off of a successful Evolution PPV.  Becky Lynch and Charlotte Flair stole the show in the first Last Woman Standing match, where both women were taken to their limits in those career-defining performances.  Fans have been behind Lynch since her shocking heel turn at SummerSlam – something that backfired in WWE's faces.  And now that there's a switcheroo with Flair, it opens up the door further for Lynch.
Of course with Lynch, Flair, Sasha Banks, and Bayley these four women are history makers as the "Four Horsewomen."  They have all had a hand in changing the game in the WWE Women's Division.  Flair and Banks' feud in 2016 has taken them to the first Women's PPV main event at Hell in a Cell.  Banks and Bayley's historic feud produced one of the greatest Women's matches of all time followed with a Iron Woman match at NXT Takeover: Respect.
We can't forget when Becky Lynch, Charlotte Flair and Sasha Banks made their main roster debuts in Atlanta in 2015 (I was there).  It set the main roster into a tailspin.  The revolution made every woman better.  Everyone stepped their game up and took the division to places where it never went before.
And while Lynch has had an incredible hand in all of these moments, perhaps no one deserves that WrestleMania main event more than The Man herself.
Her mean streak has been unprecedented with epic matches and a balls on attitude of being The Man in the WWE Women's Division.  It's catchy and fits the bill for Becky.  Fans have been comparing Lynch's meteoric rise to that of Stone Cold Steve Austin – an WWE icon who is bigger than the business.  Monday's events are proof that Lynch's legacy is breaking major ground.
Becky Lynch is white hot, which should continue into the fall following with WrestleMania season.  With WrestleMania becoming the platform for dream matches and opportunistic ventures, why not have Lynch and Rousey duke it out in Met Life Stadium?  Not only does Rousey have the ability to fill the stadium, but with her and Lynch having unfinished business, this match would be money.
It is proven that fans are behind Lynch, who as of Sunday morning only has 16 items listed in WWE Shop.  This is atrocious considering her rise to Women's Division Immortality.  Change has certainly come for the Lass Kicker even if it takes awhile for the company to see her true potential.
All of this being said take notice that Becky Lynch is just getting started.  Once she returns, there is no stopping The Man.




Do you think Becky Lynch's removal from WWE Survivor Series is a blessing in disguise?
Let us know on social media @theCHAIRSHOTcom and always remember to use the hashtag #UseYourHead!