Top 5: Worst Wrestling Comebacks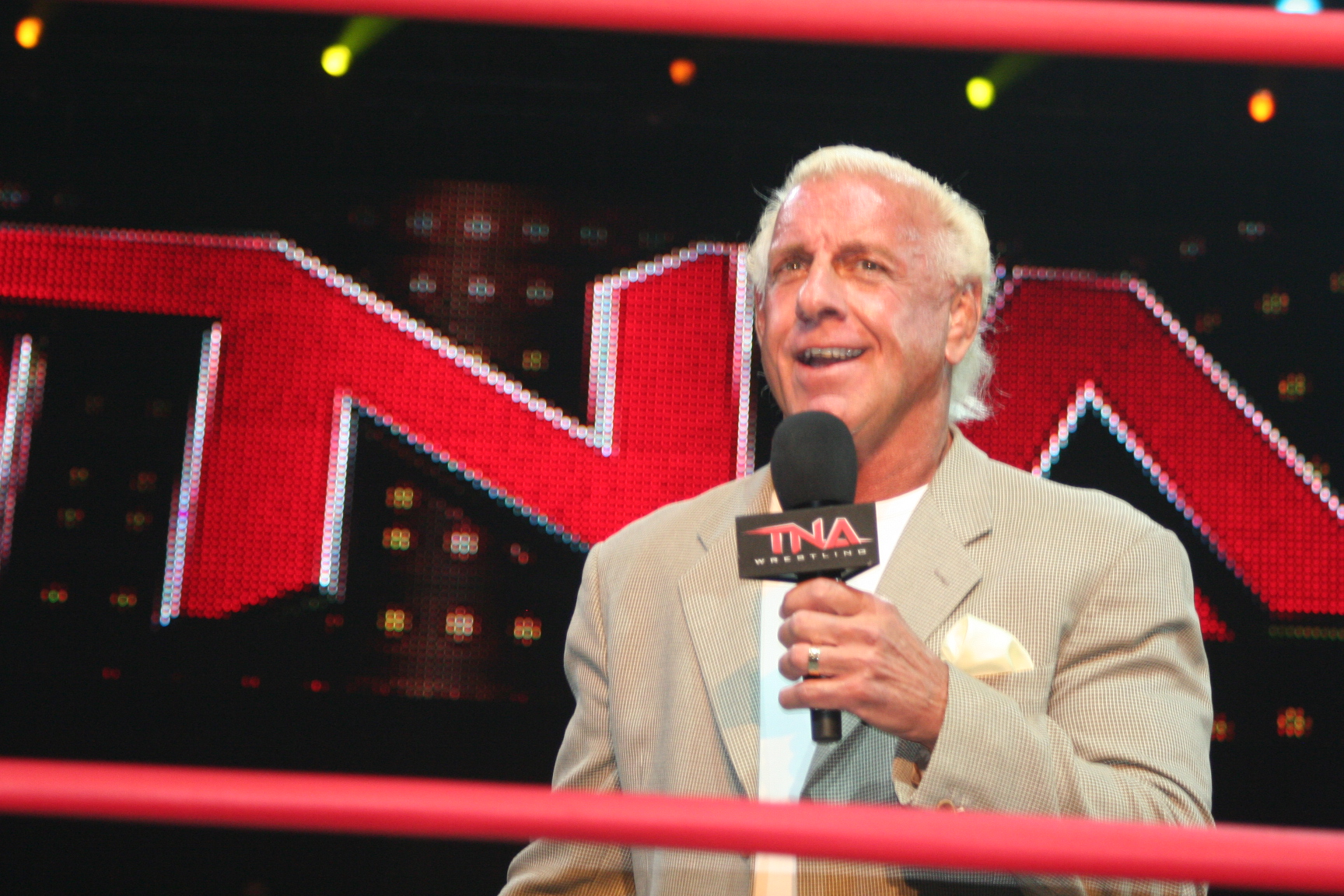 Wrestling retirements never stick, which brings us a comeback!
We all know that. Wrestlers occasionally want to step out of the ring and pursue other endeavors, but the call of pro wrestling always brings them back. They can't control themselves. There's always one more match to be had and one more payday to take. The only time retirement is a certainty is when the phone stops ringing.
Shawn Michaels was an exception to that rule. He had his last match at WrestleMania XXVI against the Undertaker. He insisted that he was done. He resisted the call from fans for years. He had other things to do, like hunt & go to church & train wrestlers & things like that. He was happy not wrestling.
Until Saudi Arabian money started flowing into WWE's coffers. There are certain things they expect with the money they're giving Vince McMahon. One of them, reportedly, is a Shawn Michaels match in their country.
One final payday is tough to turn down, and it may lead to more. How will it affect Michaels' legacy? Will it end up being a disappointment that leaves a bitter taste in fans' mouths? It wouldn't be the first time, that's for sure.
Here are the Top 5 Worst Wrestling Comebacks.
5. Trish Stratus teams with Snooki (2011)
Trish had one of the best endings to a wrestling career ever, beating her longtime rival Lita at Unforgiven 2006 in her hometown of Toronto. Sometimes you need to know when to walk away, but Trish pulled a Washington Wizards and came back after the perfect walk-off. She had a couple of Raw matches here and there, which we can forgive, but we'd like to forget when she came back for WrestleMania XXVII to team with John Morrison & Snooki against Dolph Ziggler, Layla & Michelle McCool. There were a couple of issues.
Snooki? Really? You're coming back to team with Snooki?
Morrison's girlfriend Melina was pretty hot about it.
She lost a match to Vickie Guerrero in the buildup.
It was a bad time all the way around.
4. Bret Hart feuding with Mr. McMahon (2010)
Don't get me wrong. I love the fact that Bret made amends with WWE & they don't have to awkwardly avoid his legacy. Things are just easier for us old school wrestling fans when our childhood favorites are accepted as WWE Legends. Bret returning on Raw, airing things out with Shawn Michaels & shaking hands with his longtime rival was brilliant television. Everything that happened afterwards, specifically in his feud with his other longtime rival, Mr. McMahon…not so much. Watching Bret try to give & take punishment years after he had any business doing either was rough.
3. Batista as a good guy (2014)
Batista coming back after a few years' absence in and of itself wasn't a bad thing. There was one main flaw. Just before leaving, we found out how awesome of a heel Batista could be. He was out there wearing ridiculous clothing & talking about John Cena & fat girls, and we all loved it. When Batista came back, we wanted to see that. We didn't want the good guy Batista screaming about Randy Orton and ripping his pants on his first night back. We damn sure didn't want him main eventing WrestleMania against Orton when he'd barely been back long enough to win the Royal Rumble. Nothing about this was what the people wanted. Hell, Roman Reigns got cheered against him at the Rumble. Roman Reigns!
Eventually we got what we wanted, as Batista joined up with Orton & Triple H to reform Evolution. He wore blue one night and that became a thing too.
2. Roddy Piper with Sean O'Haire (2003)
The Rowdy Scot came back at WrestleMania XIX to attack Hulk Hogan during his match with Mr. McMahon. OK. This led to him appearing on SmackDown on a regular basis, taking young Sean O'Haire under his wing. This made sense on paper, but failed in execution as O'Haire's character that had impressed many in vignettes was shoved to the side so he could be Roddy's sidekick. They also made the mistake of having Roddy wrestle with his shirt off on a regular basis, which was a bad idea in 2003. It ended badly, as Piper went on Bryant Gumbel's HBO show and said a number of derogatory statements about WWE & the wrestling business in general. He was released shortly after, and O'Haire went on to absolutely nothing.
1. Ric Flair in TNA (2010)
Shawn remembers this one pretty well. He was given the honor of having Ric's final match at WrestleMania XXIV. Everybody made a pretty big deal of it. Some still say it's one of the greatest matches of all time due to the emotion involved. It was the best possible way for Flair to go out, still looking like a million bucks against one of his fellow legends. He came back. He needed the money, so he agreed to wrestle some matches for TNA. We understood why he did it, but it was sad to watch the legendary Ric Flair bumbling & stumbling around.
We would understand why Shawn wouldn't be able to turn down the Saudi blood money. He'd probably look better in the ring than we expect. There would be a certain amount of sadness involved in the fact that after all these years of insisting he wouldn't come back because he's a man of his word, the reason he came back was that sweet Saudi Arabian money.