WWE Week In Revew: September 2-8, 2018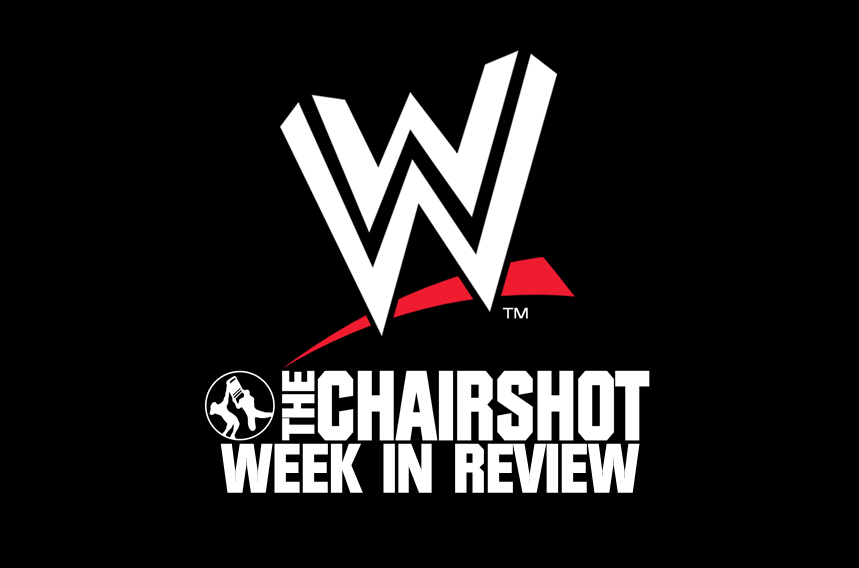 We're coming into the homestretch for Hell in a Cell! A shocking title change took place on RAW, the Shield found themselves dealing with a lot more than the new faction of Strowman, Ziggler, and McIntyre, Bobby Lashley found meditation not to his liking, Charlotte and Becky's feud gets nasty, Naomi has a new ally, and Almas and Vega learn a painful lesson about keeping their noses out of other people's feuds. So let's check out what's going on this week!
RAW
Shield Vs Everyone: Strowman and his new friends were very proud of themselves for what the did to the Shield, calling last week's beatdown 'justice'. Unfortunately, the Hounds didn't agree with their definition of 'Justice'. Unfortunately, Corbin insisted on being a stick in the mud and tried to keep the warring factions apart. When that failed, he had the Shield arrested.
After Strowman had beaten Balor in the main event, he and his new buddies were preparing to possibly put Balor on the shelf for a long when the police van showed back up. To no one's surprise, the Shield came out, having made bail, but before the fun could finally start, the Shield was jumped by the entire heel locker room. The Shield fought valiantly, but the numbers caught up to them and all three were left laid out. Safe to say, if the Hounds had been out for blood this week, they'll be out of more than that next week.
RAW Women's Division: After three years, the Bella Twins were in action against the Riott Squad in an incredible match that reminds us all why the Bellas were so dominate for so long. There were a lot of rough spots, and plenty of blame to go around on both sides, but the ladies all did a great job with the Bellas pulling out the victory. Welcome back, Nikki and Brie!
On the Women's Title front, Alexa Bliss attempted to gain some momentum by taking on Nattie Neidhart. Alexa showed that she'd learned some submission moves of her own, making Nattie tap out to an armbar. When Ronda went to check on her friend, Alexa attempted to get the jump on the Women's champion, only to be reminded that Ronda Rousey didn't got undefeated for years by being easy to get a jump on and sent the former champ scurrying away to the safety of her lackeys.
In the third women's match of the evening, Dana Brooke of Titus Worldwide teamed up with Ember Moon against the Boss-Hug Connection. Dana was accompanied by Titus and Apollo, who were bickering with each other and trying to give her advice. Their efforts resulted in Dana being pinned by Sasha, much to her chagrin. When both men tried to apologize, Dana snapped, saying that she was done with both of them, before leaving. Looks like Titus Worldwide has an opening for number cruncher.
RAW Tag Team Championship: It was announced by WWE on Monday that the B-Team will defend their RAW tag team titles against the Revival on RAW. This came a week after the Revival's spectacular victory over the B-Team last week. Unfortunately, the Revival's well-earned match didn't happen due to Ziggler and McIntyre attacking them and deciding that they wanted the tag titles, despite doing nothing to earn them.  Despite a valiant effort, the B-Team's luck ran out and Ziggler and McIntyre are the new RAW Tag Team Champions. In a post match interview, the B-Team was still in shock over their loss, but vowed to invoke their rematch clause.
Constable Corbin: Corbin decided to be a stick in the mud and tried to stop the Shield and Strowman, McIntyre, and Ziggler from fighting. His solution, have the Shield arrested, didn't go over very well. Corbin was also called out by Finn Balor, which caused Corbin to book himself against Balor for the evening's main event, eventually, that was changed to Strowman vs Balor.
Undertaker vs Triple H: In a perfect world, and my dreams, the appearance of Shawn Michaels on Monday Night RAW would've been to answer Seth Rollins' Open Challenge. However, that was not to be. Mr. WrestleMania was here to promote the Undertaker/Triple H match at the Super Show Down Under, and to pimp his new shirt. To no one's surprise, HBK picked his best friend, Triple H to win. Then, we got a real surprise when, for the first time in over a year, the Undertaker was on Monday Night RAW. The Demon of Death Valley reminded HBK that he'd taken both HBK and Triple H on and beaten them both, including taking HBK's career.  
Bobby Rood and Chad Gable vs The Ascension: In a truly random, yet awesome move, Bobby Roode and Chad Gable formed a tag team and face the Ascension, who were not impressed. The match was pretty good, Gable and Roode worked together quite seamlessly, pulling out a victory over the Ascension and celebrating in the ring.
Elias: Elias' new gig seems to be opening for the Women's Division. However, he's at least got a fans in Alexa Bliss.
Authors of Pain vs Jobbers: Authors of Pain showed up this week with a new manager: Drake Maverick, General Manager of 205 Live, and they were facing a hapless pair of jobbers, who didn't really stand a chance.
Bobby Lashley: Corbin's abuse of power had implications for Lashley this week. After his dominate performance over the Ascension last week, Lashley was called in for a performance review and told that he had anger management problems. In order to 'help' him, he was ordered to a meditation session with Jinder Mahal. It was clear before anything happened that Lashley thought the whole thing was BS, but he was a good sport an played along, right up until he was attacked from behind by Kevin Owens. After a great deal of back and forth that also involved Mahal and Singh, Lashley was laid out with a pop up powerbomb. Have a feeling Owens is going to regret that.
SmackDown Live
WWE Championship: Everyone has a breaking point, and AJ Styles has reached his. Samoa Joe's disturbing mind games continued this week. He continued to taunt Styles and his family, and this time, Styles SNAPPED. He attacked Joe and beat his opponent rather severely before referees and GM Paige were able to convince him to leave. Joe seems to have gotten under AJ's skin, but has he poked the bear one time too many?
WWE United States Championship: Nakamura wasn't in action this week, presumably still claiming that he doesn't have to defend the title since he's the ruler of Nakamerica.
SmackDown Women's Division: Charlotte and Becky's feud hit social media on Monday. The two exchanged some harsh tweets, Charlotte accepted Becky's challenge, vowing to make her former friend tap out. Becky's reply was to say that Charlotte was doing the smart thing by running her mouth while she could. On Tuesday, the former friends would have a video face to face confrontation. The war of words was brutal and nasty. Neither woman pulled any punches and it's clear that each woman is convinced that she's in the right and that the other is to blame for the end of their friendship.
Naomi, on the other hand, finally got some backup in her feud against the IIconics, and it's not who you would expect. The Queen of Glow took on Peyton Royce again this week, and made sure to take steps to keep Billie Kay out of the match. Naomi's foresight paid off with a victory over Peyton Royce, but didn't help her when the enraged IIconics attacked her. Naomi was saved by the returning Asuka, who helped her fend off the IIconics and sent them running.
As for former Women's Champion, Carmella, she finally had a confrontation with R-Truth. It turns out, Truth had a different motive for tracking her down, they're going to be partners in this year's Mixed Match Challenge, so in the spirit of partnership, Carmella accompanied him to the ring for his match with Miz.
SmackDown Tag Team Championship: This was week two of the Tag Team Tournament and this week it was the Usos vs Sanity vs Team Rusev with the winner facing the Bar to decide who faces New Day for the SmackDown Tag Team Titles. The match was fantastic and the ending was a genuine shock: Team Rusev pulls out the victory
Miz and Daniel Bryan: On Tuesday, Miz and Maryse did an empty arena promo, daring Brie Bella and Daniel Bryan to come punch them in the face. Not surprisingly, Brie and Daniel were less than impressed with this, stating that the whole thing proved what cowards Miz and Maryse were since they did the promo when they knew the Bryans were in the building. However, they quickly had more pressing issues than Miz and Maryse, namely, Andrade Almas wanting a rematch. This week's match was every bit was great as last week, with Bryan pulling out an actual victory, while Brie got some payback on Zelina Vega. They then found themselves being mocked again by Miz and Maryse, who claimed to have rented out an Italian restaurant for a date night. Brie and Daniel suddenly get an urge for some Italian and leave…still in their ring gear.
No sooner had they left, than Miz and Maryse miraculously show up, ready to face Brie and Daniel, then claim that they left because they were afraid of the It Couple, rather than the other way around. Before they can leave, Paige informed them that Miz had a match, with whomever wanted a crack at him. Miz insulted Paige and stated that he wasn't ready and that she needed to be a good GM instead of a bad one. Paige told them that they were free to leave, but that they would also be out of their jobs.
While sulking about that, Miz ran into an old friend, R-Truth, who was still hunting for Carmella. Truth mistook Maryse for Carmella, which led to Miz challenging Truth to a match.
Before their match, Miz would take another shot at Bryan and Brie, scolding Bryan for bringing his family into the feud and said that whatever happened would be Bryan's fault.
The match was really good, Miz and Truth worked seamlessly together, and Miz took some pot shots at Carmella. Truth would get the victory after Bryan's music distracted Miz enough for Truth to get the roll up victory. Not satisfied with watching the Miz get beat, Bryan runs to the ring and punches Miz in the face while Brie works on getting her hands on Maryse. Before any real damage can be done, Almas and Vega run in, still angry over the earlier match. Unfortunately for them, they get a painful lesson about minding your own business when Bryan and Brie lock them into Yes!Locks while the Mizanins look on. Miz rushed to the ring, but stopped so suddenly, he fell on his butt when Bryan stood up. Daniel and Brie were the ones left standing, Hell in a Cell could be a different story.
Jeff Hardy and Randy Orton: Last week, Jeff Hardy announced that he wanted to take his feud with Randy Orton into the terrifying confines of Hell in a Cell. Randy, along with the rest of us, had been stunned by this announcement. This week, Randy seems to have gotten over his shock, in fact, he seemed to relish what he can do to Hardy inside Hell in a Cell, promising that what he's going to do will be 'sickening'.
205 Live
WWE Cruiserweight Championship: For the last couple of weeks, Drew Gulak has been demanding a rematch against Cedric Alexander and has been denied by GM Drake Maverick. This week, Alexander seemed to have made it known to Maverick that he was going to call Gulak out again and Maverick wasn't happy about it. However, given the circumstances and the respect he had for Alexander, he won't stop him, unless things get out of hand.
Alexander went to the ring and cut a promo, stating that he'd been champion for five months and between Buddy Murphy and Drew Gulak, he's had a lot to deal with. Turning his attention to Gulak, Alexander tells the Philly Fury that if he has any integrity, he'll come out so that they can finish this. Not surprisingly, Gulak didn't come out, what was surprising is who answered: TJP!
The inaugural Cruiserweight champion pointed that Alexander calling out Gulak is pointless because Gulak is an opportunist. TJP, on the other hand, is impatient and he wants his title back. He claims that the front plate was made for him and that his next trading card will be a picture of him making Alexander tap out. So, on that note, we've got a match!
Alexander vs TJP was AMAZING! I have no really good words to describe it besides amazing. This match could easily be on a big PPV card. Alexander would pull out the win, but he and TJP made each other look like big money players. As TJP sort of predicted, Gulak waited until after the match to come out. He's dressed for wrestling and announces that, big shock, he's ready to accept Alexander's challenge. Of course, Gulak being Gulak, he let Jack Gallagher do the dirty work on Alexander before slapping on the Gu-Lock.
Mustafa Ali: It turns out that Mustafa Ali hasn't been cleared to return just yet, his appearance last week was because he was done with Hideo Itami's reign of terror. Maverick repeated that Ali would not be competing again until Maverick was convinced that he was healthy enough to do so. Ali's ribbing about Maverick's AoP gear probably didn't make Maverick very happy either. Time will tell when the Heart of 205 will be back in action, but Itami has been put on notice.
Gran Metalik vs Tony Nese: The neverending feud between the Lucha House Party and the Party Crashers continued this week, but it seems that Buddy Murphy and Kalisto had the night off. This time, Gran Metalik and Tony Nese locked up one-on-one without their respective team members at ringside. This match was wonderful, crazy, and amazing. These two worked together VERY well and put on a show-stealer of a match. Gran Metalik would pull out the win, but the score is secondary to the great match.
Buddy Murphy: Murphy took over Tony Nese's interview, due to Nese having to run out to the ring. He's got a lot on his mind with getting a Cruiserweight Title shot at the Super Show in Melbourne, and he's determined to not let Cedric Alexander slip through his fingers again.
Noam Dar vs Brian Kelly: After vanquishing his TJP demon, Noam Dar may have a new rival to deal with: Lio Rush! The Man of the Hour, sporting a new haircut, made an appearance during the Supernova's match against Brian Kelly and sat in on commentary. Rush said that he'd been slightly impressed by Dar as a wrestler and wanted to see the Scottish Super Nova up close. He also figured that Dar was a fan of his, which is doubtful. Dar and Kelly had a great match up, but Dar pulled out the win, much to Rush's approval. Time will tell what will develop between the Man of the Hour and the Super Nova, I'm already excited about the match up.
NXT
NXT Championship: Tommaso Ciampa again addressed the NXT Universe by video and answered the burning question: Why hasn't he been at NXT, defending his NXT Championship? It's not because he's afraid of getting his ass kicked by Johnny Gargano, or being questioned about the Aleister Black situation, no, it's because he's got no #1 Contender to play with. He's also doing this because he's tired of people's expectations. He's not a voice or a leader, he's a predator and it's time people saw that and follow him for what he is.
NXT North American Championship: We got a look at what happened after last week's epic Champions vs Champions match between the Undisputed Era and Ricochet and Pete Dunne. Ricochet and Dunne were not happy with each other and each blamed the other for their losing effort. Each man wants the other's title. In an effort to keep the peace, Regal comes out and announces a huge Champion vs Champion match in two weeks! One man could walk out a double champion, but where does that leave former NA Champ, Adam Cole?
NXT Women's Division: Women's Champion, Kairi Sane was in action tonight for the first time since winning the NXT Women's Championship from Shayna Baszler at TakeOver. She took on the very talented Trish Adora in one-on-one action. While Adora managed to get in some offense, there was no stopping the Pirate Princess who put away her opponent with the InSane Elbow. As Sane was celebrating, she was attacked by former champion, Baszler, who made a lot bad pirate puns while informing Sane that she was invoking her rematch clause. Sane fought back and sent the Queen of Spades scrambling away.
NXT Tag Team Division: Undisputed Era wasn't in action tonight but they were certainly on the minds of the War Raiders, who warned the Tag Champs that they can only run so much before the Raiders catch up to them and take those tag belts.
The long-awaited (I guess) debut of the Forgotten Sons happened this week, too, they took on the Street Profits in a really great match that reminded us of why Blake was one half of an amazing tag team with 205's Buddy Murphy. This was a really great back and forth match that could've been anyone's game, until two masked men stole Ford's lucky (??) Black Solo Cup. The bandits were revealed to be The Mighty, but the distraction had bigger implications, it gave FS the opening to turn the tide and take the victory. Given Blake's history and the performance they put on tonight, it's safe to say that War Machine isn't the only ones Undisputed Era needs to worry about.
Aleister Black Mystery: Regal's investigation into the attack on Aleister Black continued this week. In the hot seat was Heavy Machinery, and Lars Sullivan. Otis was super nervous and ended up confessing to breaking the toilet last week due coffee giving him a pretty nasty sounding case of the runs. Regal, who somehow managed to keep a straight face during all of this, assures Otis that they aren't in trouble for the toilet. He simply wanted to thank them for the footage they'd given him and wanted to know if they'd seen anything else. The boys come back with one little detail: Ciampa was hiding in the bushes, but that's it.
Regal's interview with Lars Sullivan, on the other hand, wasn't quite as amusing. Sullivan again denied doing anything to Black and stated that if he had, everyone would've known about it. EC3 certainly learned that one the hard way.
Speaking of the One Percenter, he's still out after the ass kicking Sullivan gave him last week and not cleared to wrestle, but Raul Mendoza, who suffered his own, less understandable, beatdown is cleared and will try and get some revenge on Mendoza next week. God help him.
Kona Reeves vs Kassius Ohno: There's not much to say about this match. Ohno managed to get two offensive moves in before lights out. Afterwards, Ohno got on the mic, bemoaning the fact that he went from being all the buzz to being an afterthought. Well, that's going to change. He's going to create his own buzz by buzzkilling everyone else until he gets where he wants to be.
Johnny Gargano vs Veleveteen Dream: As if Johnny Wrestling wasn't having enough trouble with his confidence crisis, but Velveteen Dream seems determined to to rub his face in it. The Experience came to the ring wearing a 'Johnny Failure' t-shirt and a 'Who am I' armband.
Needless to say, this match was AMAZING! Dream's gimmick sometimes overshadows his talent, but it was out in full display in this match. Gargano was amazing as always, and the story was interesting and a test to see how Gargano would do NOT feuding with Ciampa. As far as that goes, it was pretty successful. Gargano's dark side reared its head a few times, especially when he tied Dream into the ropes and superkicked him. The normally pro-Gargano crowd was actually torn throughout the match and that move may have cost Gargano some support. Unfortunately, Gargano's desire to not lose the respect of his fans costs him as a distraction by a fan causes him to run into a Death Valley Driver and gives Dream the victory.
Afterwards, Gargano sat in the ring and contemplated how far he's fallen. Even though the crowd cheers for them and his big fan at ringside is crying, he leaves without a word. Johnny Wrestling's search for himself continues.
Overall Comments: Whew! That was quite a week for WWE! The build for Hell in a Cell continues and the cards for Evolution and the Super Show continue to take shape. Even though every WWE show was pretty good this week, there were a few things I had an issue with.
The total absence of the Shield. The fact that the top three guys on RAW were gone for almost the entire episode irritated me greatly
HBK and Taker: Okay, I'm a big fan of both of these guys, but it seems odd to me that HBK and Taker were given such a long segment and the top three guys on RAW weren't there. If the price for having legends on is literally keeping the Universal Champ and IC Champ off TV, I'd rather have the current talent, and I'm saying that as a fan of HBK and Taker.
The Dana Brooke Thing: Okay, I'll be the first to admit that Dana Brooke isn't the best wrestler in the world, but her sudden departure from Titus Worldwide makes no sense and seems to sudden, much like the sudden coziness between her and Apollo. No, they aren't Main Event Players, but at least give us a build for all of this.
The Revival/B-Team Issue: The Shield fangirl in me is pretty excited about where this seems to be going, but let's not overlook the fact that the Revival and the B-Team got a dirty deal in this. A really promising feud just got short-circuited and it wasn't necessary. Their feud with Ambrose and Rollins didn't need them to be Tag Team Champions going into Hell in a Cell. Hopefully, things will be put right down the road, but I'm not happy with how WWE did this.
(Yes, I'm aware that all my issues are with RAW this week).
Final Thoughts: Overall, this was a really good week overall and the build for Hell in a Cell has been excellent, but there was some shoddy storytelling and that needs to be fixed.
---
Always Use Your Head and visit the official Pro Wrestling Tees store for The Chairshot All t-shirt proceeds help support the advancement of your favorite hard-hitting wrestling website, The Chairshot!

---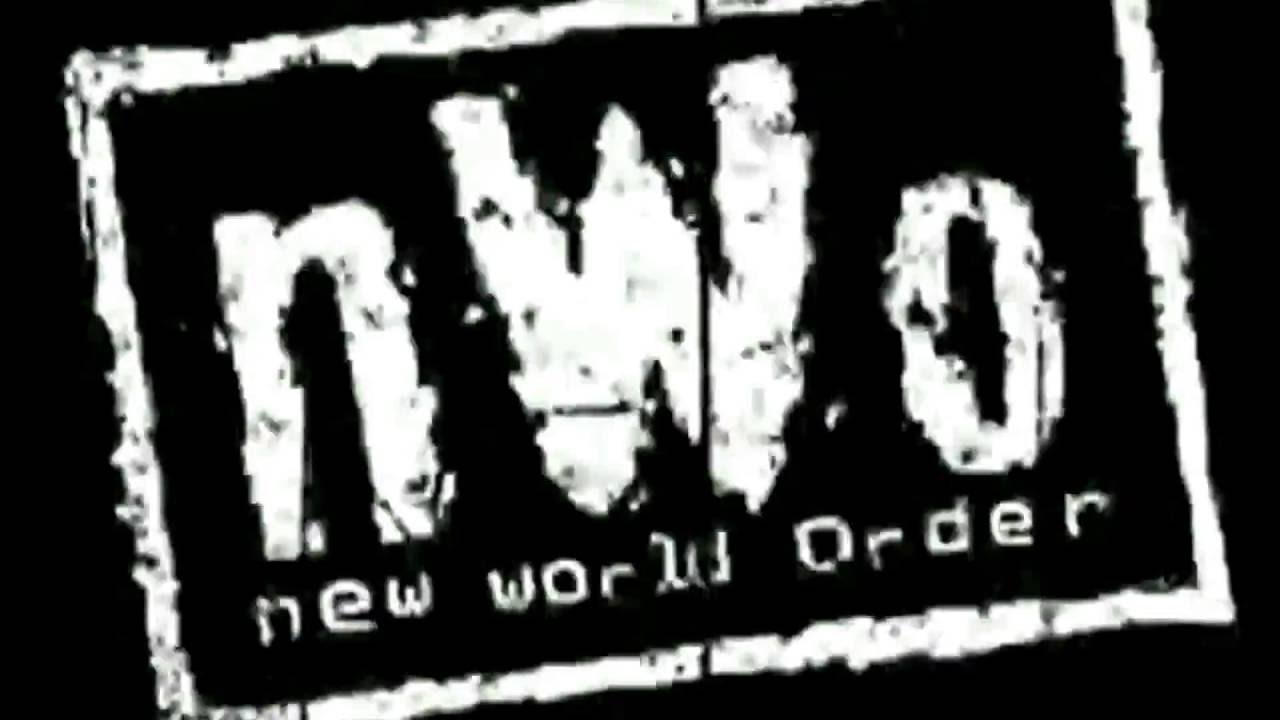 On May 27, 1996, Scott Hall shocked the wrestling world when he waltzed into a WCW ring (during a match) and cut the promo that would change everything. Initially pitched as an "invasion" angle, Hall would later be joined by Kevin Nash as The Outsiders. When the "third man" was revealed, it was much bigger than Mabel, it was none other than the biggest star in the history of the business, Hulk Hogan. The NWO was born and wrestling was never the same again.
Eric Bischoff turned a fan question around to his Twitter following, asking who could be used to build a new NWO in 2018. Sounds like a great time to me!
In order to build a proper NWO, certain elements are needed, and in a certain order. So let's start with the Scott Hall role.
---
The Initial Invader: Cody Rhodes
Scott Hall kicked off the angle, entering from the crowd and getting an immediate reaction. The Initial Invader needs to have a chip on his shoulder regarding WWE, and needs to be able to cut a scathing promo to get this over in 2018. The man for the job is none other than Cody Rhodes.
Cody Rhodes requested his release from WWE while working the Stardust gimmick. After a promising initial run, he realized he needed to leave and reinvent himself. Scott Hall initially left WCW under his Diamond Studd gimmick, gaining (then) WWF fame as Razor Ramon.
The first man needs to get the people talking, and no one is better for that than Cody Rhodes. Cody is hot, and he can set the world in fire as the Initial Invader.
Others considered: NONE.
---
The Back-Up/Muscle: Pentagon Jr
Kevin Nash made his WCW debut (as Kevin Nash, anyways) walking up to the commentary booth. He would go on to, at times, take the lead for the NWO. And he has absolutely zero similarities to Pentagon Jr. He, of course, gained his initial WWF fame as Diesel, former bodyguard to Shawn Michaels and eventual WWF Champion.
This is about building a 2018 NWO, and Pentagon Jr is perfect for this role. He's an ass kicker, can be any type of enforcer needed, and he's intimidating. He speaks better English than anyone ever gives him credit for, and we all know what he's capable of in the ring.
Even in 1996, we had enough access online to easily make the connection from Scott Hall's debut to Kevin Nash's. Pentagon Jr would be more of a surprise, which is needed in 2018. He's not a "former WWE talent" in the mold of Hall and Nash (or Rhodes), but he doesn't need to be. In fact, it's better that he's not.
There's one more reason to include Pentagon as the second guy: he's OVER. Like crazy over. Like one of the Top 5 most over wrestlers in the entire world.
Others considered: Kenny Omega (too obvious), John Morrison, and Brian Cage.
---
The Third Man: John Cena
You can't have the NWO without the third man, can you? Listening to 83 Weeks with Eric Bischoff, you'll learn that Sting and Hulk Hogan were under consideration to be the third man in the NWO. The modern day equivalent is basically Randy Orton and John Cena. In that time, Hogan was the obvious choice, and Cena is that here.
Randy Orton would be totally fine as the third man, but he's just like Sting in the fact that if he's the big reveal, it's not being talked about 20 years later.
John Cena is the Modern Day Hulk Hogan. He would have to deal with the same issues as Hogan in turning heel: the kids, the families, Make-A-Wish, merchandise sales, etc. It's not an easy call to completely turn your back on who made you.
But if this were to actually happen (and I don't see it ever happening), it has to be Cena. There is no other performer that can turn and make such an impact as John Cena.
Others considered: Randy Orton, Kevin Owens, and Sasha Banks.
---
Expanding the Crew
The NWO didn't stay at three members all that long. In total you had 45 members in WCW. You had tribes such as the Elite, the B-Team, Hollywood, Wolfpac, and 2000.
I'm not going THAT far, but we do have the chance to add some members that are of interest…
Kevin Owens  – the second turncoat (The Giant)
Shane McMahon – the office (Eric Bischoff)
The Young Bucks – the pest(s) (Syxx/X-Pac)
Andrade Almas – the mid-card guy (Buff Bagwell)
Zelina Vega – the manager (Elizabeth)
Dolph Ziggler & Drew McIntyre (the later additions)
Roman Reigns & Seth Rollins (the "now this is too much" guys like when Sting and Lex Luger joined)
---
What do you think? Tweet @ChairshotGreg and @theCHAIRSHOTcom using the hashtag #UseYourHead to share your three founding members of what would be the 2018 NWO!
---
Always Use Your Head and visit the official Pro Wrestling Tees store for The Chairshot All t-shirt proceeds help support the advancement of your favorite hard-hitting wrestling website, The Chairshot!

---
Is Shinsuke Nakamura Right Where He Belongs In WWE?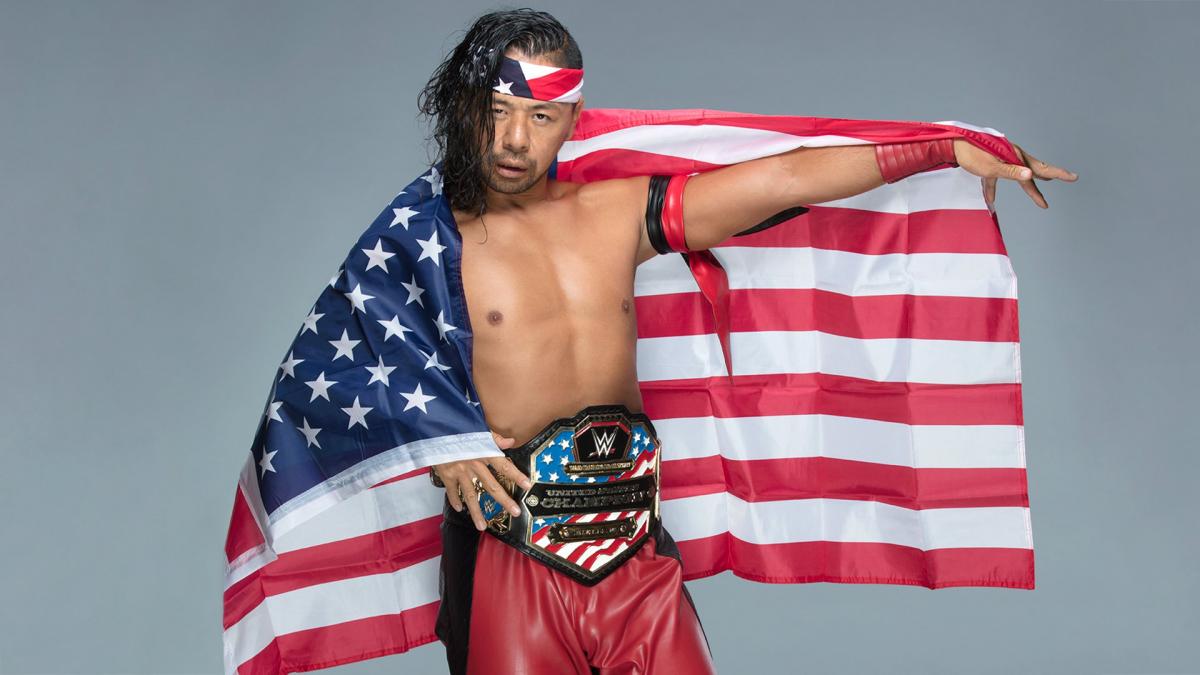 Shinsuke Nakamura is one of the top stars working in the pro wrestling business today. That's due in large part of course to his proven track record in New Japan Pro Wrestling. But it's also due to his time in WWE. But some fans are wondering where he stands today.
Nakamura is a born entertainer, there is no denying that. He has the ability to turn on his charisma at the push of a button and it may very well be that he never turns it off. Shinsuke looks and acts like a star because he is one. He has a full understanding of how to play the game and very few play it better than he does. So is he right where he belongs?
Many would argue he's not and that's understandable. He was so hot in New Japan that imagining him as anything any less was impossible when he left the company. He was the rockstar of New Japan and he embraced that role like no one before him ever had. It was logical to assume that his success would directly translate to WWE's main stage.
Of course that assumption was perhaps not rooted in reality. WWE didn't exactly have the best track record when it came to promoting Japanese Superstars. Then there was the fact that many independent talents were often encouraged to change their gimmicks upon arriving in Vince McMahon's company. But there was reason to hope for the best.
This is not the same WWE that so many indie stars encountered in the past. This WWE embraced the independent scene and used that fact to its advantage. WWE does not force a guy to change who he is, merely for the sake of trying something new. In fact many Superstars are now extensions of their former selves. WWE allows them to bring what they have to the table so they can expand upon it.
It's true that WWE's treatment of Japanese talents has been less than stellar but Shinsuke Nakamura is an exceptionally gifted athlete. There was just no way that WWE, or any other company, could ever look at him and not see him for the star that he is. So if he's allowed to be himself and if he's given an opportunity to impress on the main event level, then what would stop him from excelling in WWE?
Shinsuke Nakamura came in like a star and that's exactly how he was booked. WWE did right by him and much to everyone's surprise, Shinsuke did get the red carpet treatment. He conquered NXT, just as many knew he would. But he also received an impressive amount of spotlight when he came to the main roster. 
Nakamura was presented as a respected athlete known around the world because that's exactly what he is. The company knew what it had with him and any doubt as to WWE's ability to properly book him was gone. This was the Shinsuke Nakamura that everyone wanted. He was the real deal.
But somewhere along the way, things began to go a bit south. Nakamura's heel turn at WrestleMania 34 was shocking and while that's not necessarily a bad thing, it was completely out of character for him. Yes, Nakamura had been a vicious heel in New Japan. He was fully capable of turning on anyone at any time and he would do it with a smile on his face. However, that was The King of Strong Style.
This Nakamura is The Artist. His canvass is the WWE ring and his artwork is beyond compare. Shinsuke was popular because he was different. He was over because he was unique. His flair for the dramatic set him apart from everyone else and it made him a must-see WWE Superstar. He was indeed an attraction.
But the moment he turned on AJ Styles was the moment he put the WWE Championship above his art. Nakamura was no longer an exceptional character capable of wowing an audience of millions. Now he was just another heel with an agenda. What made him special was overshadowed by what made him typical. Shinsuke was just like everyone else. But is that really the case?
Nakamura has thrived in many respects since WrestleMania 34. He was able to use a different side of his personality and he learned to get over in different ways. Instead of using his crowd-pleasing character to make the fans smile, he now uses it to make them recoil in confusion. What's wrong with him? Why does he act like this? What happened to the lovable guy we once knew?
Now his character is more enigmatic than ever before. Was The Artist persona merely just a mask he wore to fool everyone and now he's finally showing the world his true self? Is he now Batman when he previously had everyone believing he was Bruce Wayne? Shinsuke Nakamura is fully immersing himself in this twisted version that WWE fans didn't even know existed. But most importantly, he's loving every minute of it.
There's a reason why Shinsuke Nakamura is the United States champion. That belt could have landed on any number of SmackDown Live Superstars but it currently sits on Nakamura's waist. Why? Because he can wear it like no one else can and because he's a Japanese Superstar that came to WWE with dreams of doing great work on the worldwide stage. That's exactly what he's doing and he doesn't need the main event in order to do it. 
Would fans love to see him as WWE champion? Yes. Could he wear that title and add value to it? Absolutely. Does he need it in order for fans to consider him successful? Absolutely not. Shinsuke Nakamura may not be the top guy and he may not be the face of WWE but he is an important piece of the presentation. But is that enough?
The fact is that Nakamura will probably leave WWE one day. He will likely return to New Japan and reclaim his throne as The King of Strong Style. But until then, fans have a chance to enjoy one of the most colorful and capable characters that WWE offers today. He may get a run at the top eventually. If he does, then everything that came before will merely be just another chapter in his story. With any luck, that story is far from over.
---
Always Use Your Head and visit the official Pro Wrestling Tees store for The Chairshot All t-shirt proceeds help support the advancement of your favorite hard-hitting wrestling website, The Chairshot!

---
Who Is The Villain? Charlotte or Becky?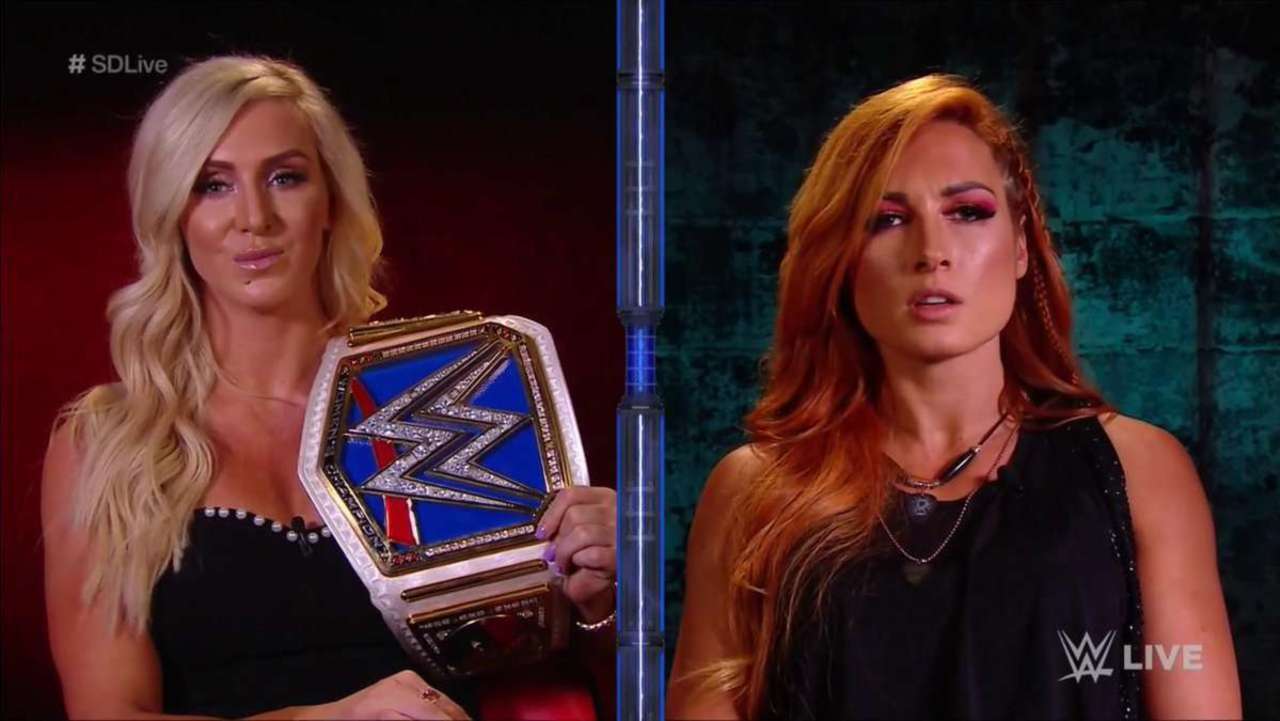 One of the biggest stories coming out of SummerSlam was the complete disintegration of the friendship between Charlotte Flair and Becky Lynch after Flair seemingly stole the SmackDown Women's Championship from Lynch when Lynch seemingly had the match won, but hitting Lynch with Natural Selection for the three count. A furious Lynch knocked out her former friend and left her in a heap. Now, the surface narrative has been Becky turning heel, but the WWE Universe hasn't been cooperating with that narrative, preferring to cheer Becky as the hero of this tale and boo Charlotte as the villain. Are they right or is this another example of fans hijacking the narrative?
Heel!Becky. This is the WWE narrative: Becky was so outraged by Charlotte stealing her moment again, she turned on Charlotte and has repeatedly attacked her former friend from behind, which is certainly what a heel would do.
The pros of this has been Becky's new attitude and her more ruthless approach in the ring. The way she turned was very heelish. To hug your best friend and congratulate her and then slap the taste out of her mouth and beat her up is extremely heelish…or it should be.
The problem is that Becky's reaction is perfectly understandable. Pretty much everyone knows a Charlotte Flair, the favorite that always gets the breaks, whether or not they've really earned it. For Becky, who had worked so hard to earn that title shot, to have Charlotte basically get a shot just for showing up and then stealing the title from her, would've been hard to swallow, especially knowing that you had the match won and your 'friend' not only cost you the title but attacked you and pinned you to win that title.
Heel!Charlotte.  This is the fan narrative: Charlotte is the heel because she didn't have to work nearly as hard as Becky to get that SummerSlam title shot, all she did was show up for work and win one match, while Becky had to beat every heel in the division. Charlotte also seems to have made the decision to attack and pin Becky rather than Carmella. That's an extremely shitty thing to do to someone you consider a friend, especially knowing how hard that friend worked to get the opportunity you stole from her.
Charlotte doesn't help her case by acting like an entitled princess who can't understand why people  don't get why she deserves to always be champion, even when she doesn't. Her derision of Becky as 'insecure' and saying that Becky didn't deserve the title because she didn't win, even though Becky HAD the match won and basically derided and insulted the person she used to call a friend, shows a level of narcissism that's just shy of being a serial killer. It shows that in Charlotte's mind, it's ALL about her and that she's the only one who deserves to be champion and if you're not going to cheer for her and support her, you're nothing to her. This is a woman who will not tolerate her flaws being pointed out, even when she deserves to be called out. That's not much of a babyface.
However, Charlotte's reaction to Becky's comments isn't that uncommon with how other babyface champions have reacted to insults, justified or not. John Cena has been infamous for having similar reactions to being called out, and a lot of women would probably have had similar reactions during a fight with a good friend.
If there is a defense for Charlotte's behavior, it may be that her path to WWE was SO different from Becky's which makes it hard for her to understand why Becky was so upset, but at the same time, she doesn't seem to really want to understand or care. To her, Becky is just jealous and insecure, not someone with a legitimate reason to be angry.
So, who is the real heel here? Well, in the words of Obi-Wan-Kenobi, it depends on your own point of view. Both women have a real claim to be the righteous party in this argument, but it's pretty clear that, at least to most fans, Becky is the hero who struck back at teacher's pet, Charlotte. It remains to be seen if WWE will get on board or stick with their chosen narrative.
---
Always Use Your Head and visit the official Pro Wrestling Tees store for The Chairshot All t-shirt proceeds help support the advancement of your favorite hard-hitting wrestling website, The Chairshot!

---