WWE Week In Revew: September 2-8, 2018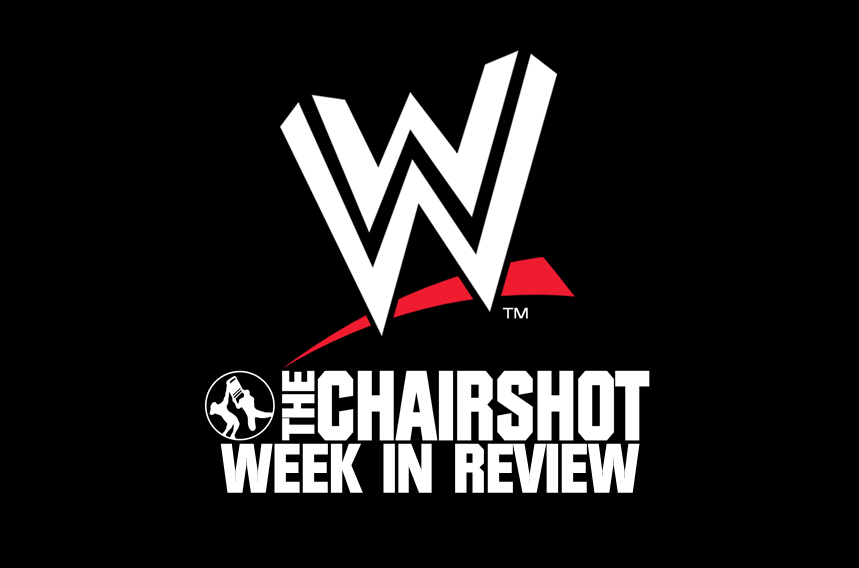 We're coming into the homestretch for Hell in a Cell! A shocking title change took place on RAW, the Shield found themselves dealing with a lot more than the new faction of Strowman, Ziggler, and McIntyre, Bobby Lashley found meditation not to his liking, Charlotte and Becky's feud gets nasty, Naomi has a new ally, and Almas and Vega learn a painful lesson about keeping their noses out of other people's feuds. So let's check out what's going on this week!
RAW
Shield Vs Everyone: Strowman and his new friends were very proud of themselves for what the did to the Shield, calling last week's beatdown 'justice'. Unfortunately, the Hounds didn't agree with their definition of 'Justice'. Unfortunately, Corbin insisted on being a stick in the mud and tried to keep the warring factions apart. When that failed, he had the Shield arrested.
After Strowman had beaten Balor in the main event, he and his new buddies were preparing to possibly put Balor on the shelf for a long when the police van showed back up. To no one's surprise, the Shield came out, having made bail, but before the fun could finally start, the Shield was jumped by the entire heel locker room. The Shield fought valiantly, but the numbers caught up to them and all three were left laid out. Safe to say, if the Hounds had been out for blood this week, they'll be out of more than that next week.
RAW Women's Division: After three years, the Bella Twins were in action against the Riott Squad in an incredible match that reminds us all why the Bellas were so dominate for so long. There were a lot of rough spots, and plenty of blame to go around on both sides, but the ladies all did a great job with the Bellas pulling out the victory. Welcome back, Nikki and Brie!
On the Women's Title front, Alexa Bliss attempted to gain some momentum by taking on Nattie Neidhart. Alexa showed that she'd learned some submission moves of her own, making Nattie tap out to an armbar. When Ronda went to check on her friend, Alexa attempted to get the jump on the Women's champion, only to be reminded that Ronda Rousey didn't got undefeated for years by being easy to get a jump on and sent the former champ scurrying away to the safety of her lackeys.
In the third women's match of the evening, Dana Brooke of Titus Worldwide teamed up with Ember Moon against the Boss-Hug Connection. Dana was accompanied by Titus and Apollo, who were bickering with each other and trying to give her advice. Their efforts resulted in Dana being pinned by Sasha, much to her chagrin. When both men tried to apologize, Dana snapped, saying that she was done with both of them, before leaving. Looks like Titus Worldwide has an opening for number cruncher.
RAW Tag Team Championship: It was announced by WWE on Monday that the B-Team will defend their RAW tag team titles against the Revival on RAW. This came a week after the Revival's spectacular victory over the B-Team last week. Unfortunately, the Revival's well-earned match didn't happen due to Ziggler and McIntyre attacking them and deciding that they wanted the tag titles, despite doing nothing to earn them.  Despite a valiant effort, the B-Team's luck ran out and Ziggler and McIntyre are the new RAW Tag Team Champions. In a post match interview, the B-Team was still in shock over their loss, but vowed to invoke their rematch clause.
Constable Corbin: Corbin decided to be a stick in the mud and tried to stop the Shield and Strowman, McIntyre, and Ziggler from fighting. His solution, have the Shield arrested, didn't go over very well. Corbin was also called out by Finn Balor, which caused Corbin to book himself against Balor for the evening's main event, eventually, that was changed to Strowman vs Balor.
Undertaker vs Triple H: In a perfect world, and my dreams, the appearance of Shawn Michaels on Monday Night RAW would've been to answer Seth Rollins' Open Challenge. However, that was not to be. Mr. WrestleMania was here to promote the Undertaker/Triple H match at the Super Show Down Under, and to pimp his new shirt. To no one's surprise, HBK picked his best friend, Triple H to win. Then, we got a real surprise when, for the first time in over a year, the Undertaker was on Monday Night RAW. The Demon of Death Valley reminded HBK that he'd taken both HBK and Triple H on and beaten them both, including taking HBK's career.  
Bobby Rood and Chad Gable vs The Ascension: In a truly random, yet awesome move, Bobby Roode and Chad Gable formed a tag team and face the Ascension, who were not impressed. The match was pretty good, Gable and Roode worked together quite seamlessly, pulling out a victory over the Ascension and celebrating in the ring.
Elias: Elias' new gig seems to be opening for the Women's Division. However, he's at least got a fans in Alexa Bliss.
Authors of Pain vs Jobbers: Authors of Pain showed up this week with a new manager: Drake Maverick, General Manager of 205 Live, and they were facing a hapless pair of jobbers, who didn't really stand a chance.
Bobby Lashley: Corbin's abuse of power had implications for Lashley this week. After his dominate performance over the Ascension last week, Lashley was called in for a performance review and told that he had anger management problems. In order to 'help' him, he was ordered to a meditation session with Jinder Mahal. It was clear before anything happened that Lashley thought the whole thing was BS, but he was a good sport an played along, right up until he was attacked from behind by Kevin Owens. After a great deal of back and forth that also involved Mahal and Singh, Lashley was laid out with a pop up powerbomb. Have a feeling Owens is going to regret that.
SmackDown Live
WWE Championship: Everyone has a breaking point, and AJ Styles has reached his. Samoa Joe's disturbing mind games continued this week. He continued to taunt Styles and his family, and this time, Styles SNAPPED. He attacked Joe and beat his opponent rather severely before referees and GM Paige were able to convince him to leave. Joe seems to have gotten under AJ's skin, but has he poked the bear one time too many?
WWE United States Championship: Nakamura wasn't in action this week, presumably still claiming that he doesn't have to defend the title since he's the ruler of Nakamerica.
SmackDown Women's Division: Charlotte and Becky's feud hit social media on Monday. The two exchanged some harsh tweets, Charlotte accepted Becky's challenge, vowing to make her former friend tap out. Becky's reply was to say that Charlotte was doing the smart thing by running her mouth while she could. On Tuesday, the former friends would have a video face to face confrontation. The war of words was brutal and nasty. Neither woman pulled any punches and it's clear that each woman is convinced that she's in the right and that the other is to blame for the end of their friendship.
Naomi, on the other hand, finally got some backup in her feud against the IIconics, and it's not who you would expect. The Queen of Glow took on Peyton Royce again this week, and made sure to take steps to keep Billie Kay out of the match. Naomi's foresight paid off with a victory over Peyton Royce, but didn't help her when the enraged IIconics attacked her. Naomi was saved by the returning Asuka, who helped her fend off the IIconics and sent them running.
As for former Women's Champion, Carmella, she finally had a confrontation with R-Truth. It turns out, Truth had a different motive for tracking her down, they're going to be partners in this year's Mixed Match Challenge, so in the spirit of partnership, Carmella accompanied him to the ring for his match with Miz.
SmackDown Tag Team Championship: This was week two of the Tag Team Tournament and this week it was the Usos vs Sanity vs Team Rusev with the winner facing the Bar to decide who faces New Day for the SmackDown Tag Team Titles. The match was fantastic and the ending was a genuine shock: Team Rusev pulls out the victory
Miz and Daniel Bryan: On Tuesday, Miz and Maryse did an empty arena promo, daring Brie Bella and Daniel Bryan to come punch them in the face. Not surprisingly, Brie and Daniel were less than impressed with this, stating that the whole thing proved what cowards Miz and Maryse were since they did the promo when they knew the Bryans were in the building. However, they quickly had more pressing issues than Miz and Maryse, namely, Andrade Almas wanting a rematch. This week's match was every bit was great as last week, with Bryan pulling out an actual victory, while Brie got some payback on Zelina Vega. They then found themselves being mocked again by Miz and Maryse, who claimed to have rented out an Italian restaurant for a date night. Brie and Daniel suddenly get an urge for some Italian and leave…still in their ring gear.
No sooner had they left, than Miz and Maryse miraculously show up, ready to face Brie and Daniel, then claim that they left because they were afraid of the It Couple, rather than the other way around. Before they can leave, Paige informed them that Miz had a match, with whomever wanted a crack at him. Miz insulted Paige and stated that he wasn't ready and that she needed to be a good GM instead of a bad one. Paige told them that they were free to leave, but that they would also be out of their jobs.
While sulking about that, Miz ran into an old friend, R-Truth, who was still hunting for Carmella. Truth mistook Maryse for Carmella, which led to Miz challenging Truth to a match.
Before their match, Miz would take another shot at Bryan and Brie, scolding Bryan for bringing his family into the feud and said that whatever happened would be Bryan's fault.
The match was really good, Miz and Truth worked seamlessly together, and Miz took some pot shots at Carmella. Truth would get the victory after Bryan's music distracted Miz enough for Truth to get the roll up victory. Not satisfied with watching the Miz get beat, Bryan runs to the ring and punches Miz in the face while Brie works on getting her hands on Maryse. Before any real damage can be done, Almas and Vega run in, still angry over the earlier match. Unfortunately for them, they get a painful lesson about minding your own business when Bryan and Brie lock them into Yes!Locks while the Mizanins look on. Miz rushed to the ring, but stopped so suddenly, he fell on his butt when Bryan stood up. Daniel and Brie were the ones left standing, Hell in a Cell could be a different story.
Jeff Hardy and Randy Orton: Last week, Jeff Hardy announced that he wanted to take his feud with Randy Orton into the terrifying confines of Hell in a Cell. Randy, along with the rest of us, had been stunned by this announcement. This week, Randy seems to have gotten over his shock, in fact, he seemed to relish what he can do to Hardy inside Hell in a Cell, promising that what he's going to do will be 'sickening'.
205 Live
WWE Cruiserweight Championship: For the last couple of weeks, Drew Gulak has been demanding a rematch against Cedric Alexander and has been denied by GM Drake Maverick. This week, Alexander seemed to have made it known to Maverick that he was going to call Gulak out again and Maverick wasn't happy about it. However, given the circumstances and the respect he had for Alexander, he won't stop him, unless things get out of hand.
Alexander went to the ring and cut a promo, stating that he'd been champion for five months and between Buddy Murphy and Drew Gulak, he's had a lot to deal with. Turning his attention to Gulak, Alexander tells the Philly Fury that if he has any integrity, he'll come out so that they can finish this. Not surprisingly, Gulak didn't come out, what was surprising is who answered: TJP!
The inaugural Cruiserweight champion pointed that Alexander calling out Gulak is pointless because Gulak is an opportunist. TJP, on the other hand, is impatient and he wants his title back. He claims that the front plate was made for him and that his next trading card will be a picture of him making Alexander tap out. So, on that note, we've got a match!
Alexander vs TJP was AMAZING! I have no really good words to describe it besides amazing. This match could easily be on a big PPV card. Alexander would pull out the win, but he and TJP made each other look like big money players. As TJP sort of predicted, Gulak waited until after the match to come out. He's dressed for wrestling and announces that, big shock, he's ready to accept Alexander's challenge. Of course, Gulak being Gulak, he let Jack Gallagher do the dirty work on Alexander before slapping on the Gu-Lock.
Mustafa Ali: It turns out that Mustafa Ali hasn't been cleared to return just yet, his appearance last week was because he was done with Hideo Itami's reign of terror. Maverick repeated that Ali would not be competing again until Maverick was convinced that he was healthy enough to do so. Ali's ribbing about Maverick's AoP gear probably didn't make Maverick very happy either. Time will tell when the Heart of 205 will be back in action, but Itami has been put on notice.
Gran Metalik vs Tony Nese: The neverending feud between the Lucha House Party and the Party Crashers continued this week, but it seems that Buddy Murphy and Kalisto had the night off. This time, Gran Metalik and Tony Nese locked up one-on-one without their respective team members at ringside. This match was wonderful, crazy, and amazing. These two worked together VERY well and put on a show-stealer of a match. Gran Metalik would pull out the win, but the score is secondary to the great match.
Buddy Murphy: Murphy took over Tony Nese's interview, due to Nese having to run out to the ring. He's got a lot on his mind with getting a Cruiserweight Title shot at the Super Show in Melbourne, and he's determined to not let Cedric Alexander slip through his fingers again.
Noam Dar vs Brian Kelly: After vanquishing his TJP demon, Noam Dar may have a new rival to deal with: Lio Rush! The Man of the Hour, sporting a new haircut, made an appearance during the Supernova's match against Brian Kelly and sat in on commentary. Rush said that he'd been slightly impressed by Dar as a wrestler and wanted to see the Scottish Super Nova up close. He also figured that Dar was a fan of his, which is doubtful. Dar and Kelly had a great match up, but Dar pulled out the win, much to Rush's approval. Time will tell what will develop between the Man of the Hour and the Super Nova, I'm already excited about the match up.
NXT
NXT Championship: Tommaso Ciampa again addressed the NXT Universe by video and answered the burning question: Why hasn't he been at NXT, defending his NXT Championship? It's not because he's afraid of getting his ass kicked by Johnny Gargano, or being questioned about the Aleister Black situation, no, it's because he's got no #1 Contender to play with. He's also doing this because he's tired of people's expectations. He's not a voice or a leader, he's a predator and it's time people saw that and follow him for what he is.
NXT North American Championship: We got a look at what happened after last week's epic Champions vs Champions match between the Undisputed Era and Ricochet and Pete Dunne. Ricochet and Dunne were not happy with each other and each blamed the other for their losing effort. Each man wants the other's title. In an effort to keep the peace, Regal comes out and announces a huge Champion vs Champion match in two weeks! One man could walk out a double champion, but where does that leave former NA Champ, Adam Cole?
NXT Women's Division: Women's Champion, Kairi Sane was in action tonight for the first time since winning the NXT Women's Championship from Shayna Baszler at TakeOver. She took on the very talented Trish Adora in one-on-one action. While Adora managed to get in some offense, there was no stopping the Pirate Princess who put away her opponent with the InSane Elbow. As Sane was celebrating, she was attacked by former champion, Baszler, who made a lot bad pirate puns while informing Sane that she was invoking her rematch clause. Sane fought back and sent the Queen of Spades scrambling away.
NXT Tag Team Division: Undisputed Era wasn't in action tonight but they were certainly on the minds of the War Raiders, who warned the Tag Champs that they can only run so much before the Raiders catch up to them and take those tag belts.
The long-awaited (I guess) debut of the Forgotten Sons happened this week, too, they took on the Street Profits in a really great match that reminded us of why Blake was one half of an amazing tag team with 205's Buddy Murphy. This was a really great back and forth match that could've been anyone's game, until two masked men stole Ford's lucky (??) Black Solo Cup. The bandits were revealed to be The Mighty, but the distraction had bigger implications, it gave FS the opening to turn the tide and take the victory. Given Blake's history and the performance they put on tonight, it's safe to say that War Machine isn't the only ones Undisputed Era needs to worry about.
Aleister Black Mystery: Regal's investigation into the attack on Aleister Black continued this week. In the hot seat was Heavy Machinery, and Lars Sullivan. Otis was super nervous and ended up confessing to breaking the toilet last week due coffee giving him a pretty nasty sounding case of the runs. Regal, who somehow managed to keep a straight face during all of this, assures Otis that they aren't in trouble for the toilet. He simply wanted to thank them for the footage they'd given him and wanted to know if they'd seen anything else. The boys come back with one little detail: Ciampa was hiding in the bushes, but that's it.
Regal's interview with Lars Sullivan, on the other hand, wasn't quite as amusing. Sullivan again denied doing anything to Black and stated that if he had, everyone would've known about it. EC3 certainly learned that one the hard way.
Speaking of the One Percenter, he's still out after the ass kicking Sullivan gave him last week and not cleared to wrestle, but Raul Mendoza, who suffered his own, less understandable, beatdown is cleared and will try and get some revenge on Mendoza next week. God help him.
Kona Reeves vs Kassius Ohno: There's not much to say about this match. Ohno managed to get two offensive moves in before lights out. Afterwards, Ohno got on the mic, bemoaning the fact that he went from being all the buzz to being an afterthought. Well, that's going to change. He's going to create his own buzz by buzzkilling everyone else until he gets where he wants to be.
Johnny Gargano vs Veleveteen Dream: As if Johnny Wrestling wasn't having enough trouble with his confidence crisis, but Velveteen Dream seems determined to to rub his face in it. The Experience came to the ring wearing a 'Johnny Failure' t-shirt and a 'Who am I' armband.
Needless to say, this match was AMAZING! Dream's gimmick sometimes overshadows his talent, but it was out in full display in this match. Gargano was amazing as always, and the story was interesting and a test to see how Gargano would do NOT feuding with Ciampa. As far as that goes, it was pretty successful. Gargano's dark side reared its head a few times, especially when he tied Dream into the ropes and superkicked him. The normally pro-Gargano crowd was actually torn throughout the match and that move may have cost Gargano some support. Unfortunately, Gargano's desire to not lose the respect of his fans costs him as a distraction by a fan causes him to run into a Death Valley Driver and gives Dream the victory.
Afterwards, Gargano sat in the ring and contemplated how far he's fallen. Even though the crowd cheers for them and his big fan at ringside is crying, he leaves without a word. Johnny Wrestling's search for himself continues.
Overall Comments: Whew! That was quite a week for WWE! The build for Hell in a Cell continues and the cards for Evolution and the Super Show continue to take shape. Even though every WWE show was pretty good this week, there were a few things I had an issue with.
The total absence of the Shield. The fact that the top three guys on RAW were gone for almost the entire episode irritated me greatly
HBK and Taker: Okay, I'm a big fan of both of these guys, but it seems odd to me that HBK and Taker were given such a long segment and the top three guys on RAW weren't there. If the price for having legends on is literally keeping the Universal Champ and IC Champ off TV, I'd rather have the current talent, and I'm saying that as a fan of HBK and Taker.
The Dana Brooke Thing: Okay, I'll be the first to admit that Dana Brooke isn't the best wrestler in the world, but her sudden departure from Titus Worldwide makes no sense and seems to sudden, much like the sudden coziness between her and Apollo. No, they aren't Main Event Players, but at least give us a build for all of this.
The Revival/B-Team Issue: The Shield fangirl in me is pretty excited about where this seems to be going, but let's not overlook the fact that the Revival and the B-Team got a dirty deal in this. A really promising feud just got short-circuited and it wasn't necessary. Their feud with Ambrose and Rollins didn't need them to be Tag Team Champions going into Hell in a Cell. Hopefully, things will be put right down the road, but I'm not happy with how WWE did this.
(Yes, I'm aware that all my issues are with RAW this week).
Final Thoughts: Overall, this was a really good week overall and the build for Hell in a Cell has been excellent, but there was some shoddy storytelling and that needs to be fixed.
Rob: Looking At The AEW TV Follies
Rob takes a look at the near comedic nature of the AEW television deal and the internet's treatment of it.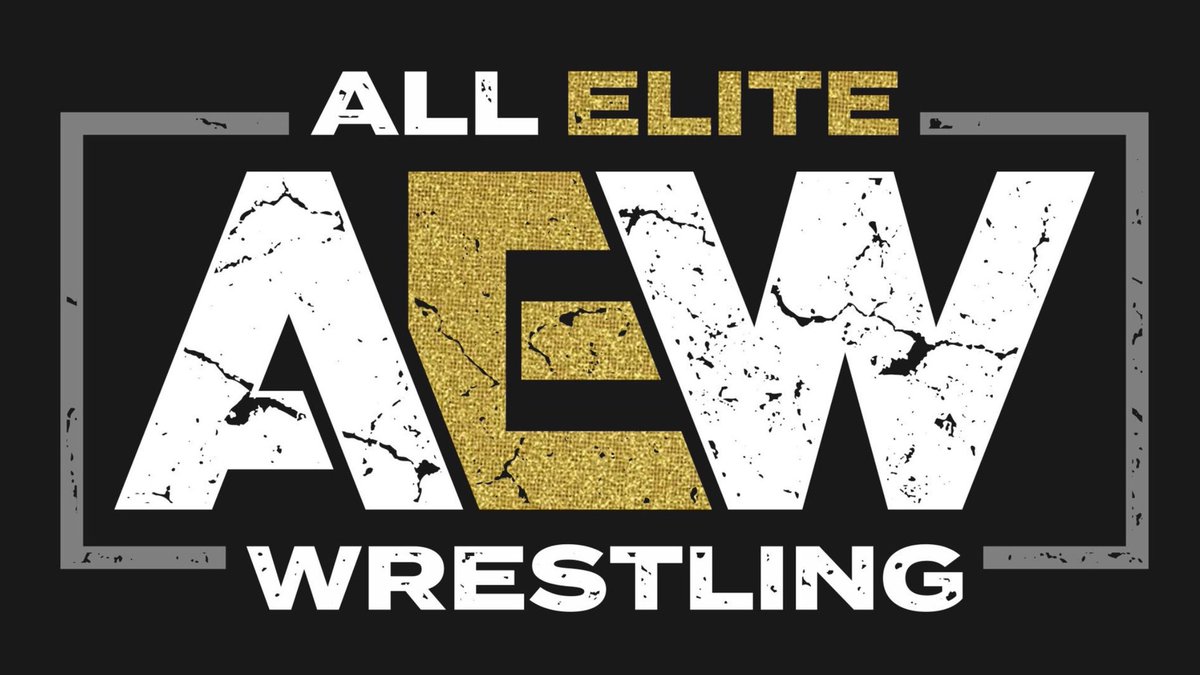 Rob takes a look at the near comedic nature of the AEW television deal and the internet's treatment of it.
This past Thursday brought out a lot of chatter on Twitter about AEW and their very unclear prospects at landing a TV deal.  We've been hearing for some time now that they have multiple bidders offering good money and that it's a matter of picking which one.  We've also heard that Warner Media appeared to have decided to go in with them and that an announcement of some kind should be coming soon.  But now a new rumor surfaced, that they might have to pay for the TV themselves.
Checked back in with an AEW/Turner negotiations source. Person still believes any hefty rights fee is "highly unlikely." A "time-buy" could also just be worked out via adjusted ad rev split. Lots of ways to account for TV money, as we know. (Complex) negotiations continue.

— Tony Maglio (@TonyMaglio) April 19, 2019
Which brought on the jokes from a lot of different people and in turn brought out the 'you guys are a bunch of WWE stans, why do you want AEW to fail?' responses from some supporters of AEW.  So yes, Thursday night on Wrestling Twitter became the clusterf@# that most nights tend to be.  Now before I go any further, let me put out a little disclaimer here.
I am not anti-AEW.  I got no quarrel with any of the people there.  I'm not a fan of some of them as performers but it's nothing personal.  At least from what I've seen Cody in particular has been nothing but gracious towards his former employers and co-workers, and has shot down many an attempt by fans to goad him into bashing WWE and/or Vince McMahon. I don't know him personally but he seems like a good dude all around, and I respect the hell out of him for not just leaving WWE but leaving with a plan to accomplish what he did not there and not going on and on about his push or lack thereof.  I do however take issue with the constant bombardment on my Twitter feed from overzealous fans predicting that AEW is going to take down the WWE, the constant rumors about this WWE wrestler or that one being unhappy why they could/should go to AEW, and with Dave Meltzer's state run media treatment towards them.  Dave has always loved those guys but since the run up to All In he's become co-opted by The Elite and has spun everything they do as successful and a big deal.  He's already declared that they are the number two company even though they haven't run a show yet.
So yeah, when something pops up that runs contrary to all the bragging and boasting that the worst AEW fans have been doing….yeah, there are gonna be some jokes fired off.  That doesn't mean we want it to fail, ok?  To be honest most of the people I've talked to are curious but not necessarily interested in it at all, and would be perfectly fine leaving it to exist and not saying a word one way or the other.  As for myself, I'm more interested in the operational side than whatever kind of content they're ultimately going to be producing.  Quite frankly I'm not that pressed to see more wrestling than what I already watch, and that's not where their success is going to come from anywhere.  The thing that rarely gets talked about re: WWE is that how they've run their office vs all of their former and current would be competitors has been the real difference maker and not the quality of their wrestling.  There are plenty of guys and gals who can get in a ring and put on a good match but there aren't as many people who can competently run a wrestling company.  But anyhow…..
Does this thing have any credibility? We don't know of course, but consider that virtually every other wrestling company outside of WWE is in a less than prime spot as far as television.  Even if the Turner folks don't hate wrestling like they did 20 years ago there hasn't been much demand shown for anything that's not WWE, which has 35 years of branding and trust built up working to it's advantage.  AEW or any other start up company is walking into a network environment that, while it may be friendlier than before, still isn't looking to do any favors to a wrestling company that may not even out rate some of the reruns that they carry.  While them having to pay or maybe just not getting any rights fees may not be what happens, I'm willing to bet they don't get some huge amount of money.  Why?  Take off your fan hat and look at things objectively.  What kind of audience they'll bring in is purely speculation at this point – just how many people fit into the pool that might be interested but will actually tune in to watch?  That's the real question, and we don't know yet.  So far they've only announced special events, one offs that are easier to sell because they're rare.  But when it's the middle of July and you're running the third week in a row of matches between the same people to further an angle, are there enough people willing to do that for a company they're not already invested in?  That's the key, in my opinion.  Can you get enough people in the tent who will stay with you through that?
---
Elisa looks great in her Chairshot gear.
You can, too!
Be like Elisa and get yours at:
https://www.prowrestlingtees.com/related/thechairshot.html
---
We'll see what happens.  Network upfronts are coming soon and then all will be revealed.  The TV deal, should they get one, is an important building block in any success they have.  TV rights don't just get you exposure they often pay the bills.  The NFL has been dining out on TV rights fees so much that attendance at games is an afterthought now.  A good timeslot where they have a chance to draw a good number will be the difference between them doing well or going down the tubes in short order.  But this whole thing is also a referendum on Dave Meltzer, as he has been doing a full Baghdad Bob routine and insisting that they have multiple big money offers and it's just a matter of choosing which one.  Dave sounds like a full on shill at this point and has been straight up cheerleading them the whole time.  And look it's fine to be a fan/shill for someone, but you just got to admit it and not play objective reporter.  Dave is All In (pun intended) on AEW, to the point where he's venturing into crazy talk land to boost them up.  We'll find out soon enough just how this thing plays out, and then we can go back from pretending to be TV experts to pretending we know how to book wrestling shows.
Tiffany's Takes: WWE Monday Night RAW (4/22/2019)
Tiffany offers her real-time takes on WWE Raw, including AJ emerging as #1 contender and Bray Wyatt…emerging…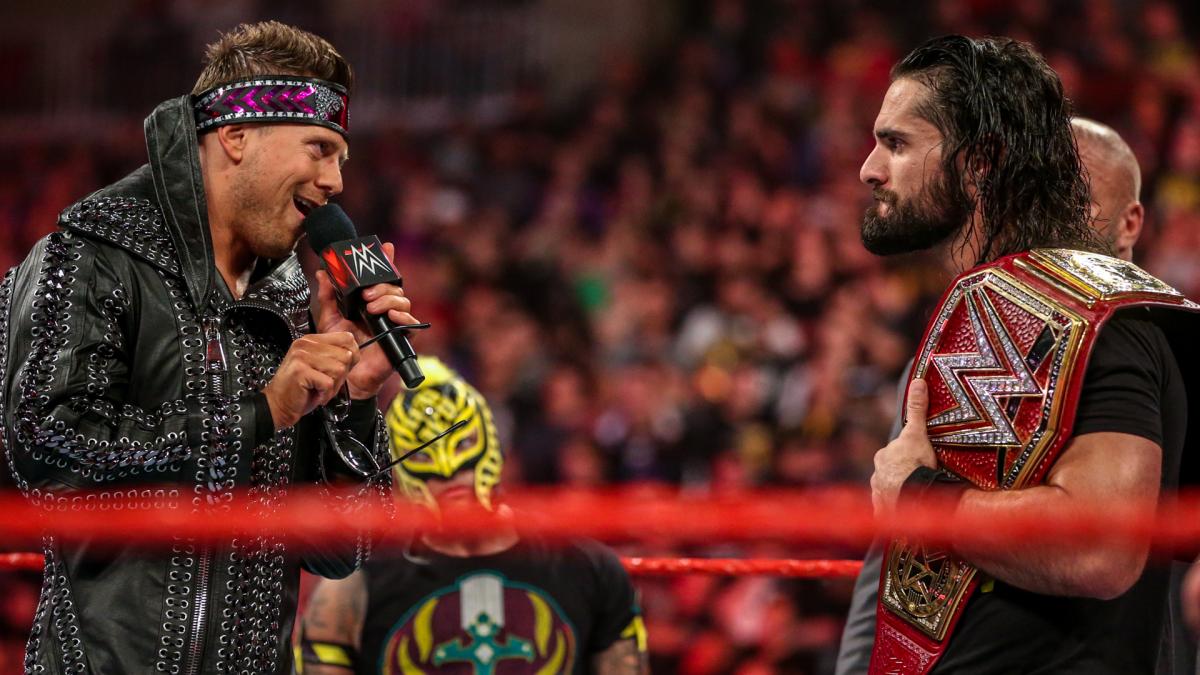 Tiffany takes a look back at WWE Raw in the first (official) edition of Tiffany's takes!
At Greg DeMarco's suggestion, we're trying something new, so let's see how it goes starting with Monday's edition of WWE Raw!
WWE Universal Championship
The Seth Rollins Era of RAW kicked off with two HUGE triple threats to determine just who would be the first challenger for Seth Rollins' Universal title. I LOVED the interaction between Triple H and Rollins, it felt KIND of like the old Authority, but they were on more equal terms. Everyone coming out to run their mouths was funny considering that, except for Styles, Rollins had faced and beat all of them either one on one or as part of the Shield.
The first Triple Threat was AMAZING and could've easily been the main event. Styles vs Mysterio lived up to the Dream Match hype, so poor Joe felt like a third wheel, and the final sequence was amazing.
After that, the second triple threat was pretty much a 'meh' for me. Corbin stealing the win from McIntyre wasn't surprising and would probably lead to a feud if one of them was a face. Other than that, it was just blah.
I'm honestly surprised that Styles won tonight. Styles vs Rollins is a Big Four level match and I don't see why it's being put on a B-PPV, especially Money in the Bank, but we'll see but it should be a great match.
Naomi vs Billie Kay
I'm not sure what to make of this match. The IIconics running their mouths took longer than the actual match. That said, I'm glad that the Women's Tag Titles aren't exclusive to SmackDown after all, but since Naomi doesn't have a partner, I don't see what the point was.
---
Elisa looks great in her Chairshot gear.
You can, too!
Be like Elisa and get yours at:
https://www.prowrestlingtees.com/related/thechairshot.html
---
Bray Wyatt's Promos
Well, we've finally gotten an answer to who was behind the creepy puppet promos and it was resident creep Bray Wyatt. This was just super fucking creepy and the fact that they were spoofing PBS children's programming was just…ugh. This is another 'wait and see' but honestly, I'd burn the tape and forget that promo ever happened.
Sami Zayn
With Owens being a babyface now, apparently Zayn feels he needs to be an extra obnoxious heel and nothing is more obnoxious than forcing people to sit through your vacation photos. That said, this new gimmick seems to be a clapback about all the 'Unhappy Wrestler' reports that the dirt sheets are so fond of reporting. The most intriguing part of the segment was the staredown between Cedric Alexander and Zayn because that's a match I'd love to see.
Cedric Alexander vs Cesaro
Well, either the Bar is no more or Sheamus will be joining Cesaro on RAW as soon as he's back from injury. Either way, we got a FANTASTIC match between Cesaro and Cedric Alexander. I'm very disappointed that Alexander lost, but he definitely showed that he can hang with the vets.
The Usos and The Revival
Jimmy and Jey didn't have a match this week, but we got another tease of a feud with the Revival along with a bangingly funny promo that managed to be a little self-deprecating, but still fun.
Viking Raiders vs Lucha House Party
What's Viking for 'squash'? Seriously, that was a brutal as hell non-match (bell never rang). Sadly, the crowd was either worn out from all the good matches thus far, or they had no idea what to make of the Viking Raiders, which is a more interesting name than 'Viking Experience'.
Zack Ryder and Curt Hawkins
Talk about success going to your head! Ryder and Hawkins have only won two matches as a re-formed team, but the way they talk, you'd think they've been hugely successful and relevant for the ten years they've been in WWE, or Ryder has, anyway. I honestly want Viking Experience to squash the hell out of them because they are annoying me.
Becky Lynch vs Alicia Fox
So the Becky Lynch vs Lacey Evans feud has barely started and I'm already over it. I don't like Lacey Evans and don't like what she claims to represent. I'm also confused as to why Alicia Fox, who supposedly went AWOL after showing up to a house show drunk in an incident that cost Arn Anderson his job, was give a match against the RAW Women's Champion on her first night back. I'm glad that Becky won, but WWE is risking making her look bad by letting Evans get the jump on her with that horrible finisher of hers. Hopefully, this will end at Money in the Bank.
Robert Roode vs Ricochet
With Aleister Black sadly gone to Smackdown, Ricochet was left on his own on RAW against Robert Roode and his porn-stache. The match was really good, and I'm glad to see Roode regain his edge, but I just couldn't get into it and I'm mad Ricochet lost, but I don't think it'll hurt him long term, but we'll have to see.
Overall Thoughts
The Rollins Era kicked off with a bang and did a pretty good job of delivering on the potential of the Shakeup with the two Triple Threats. I'm not really sure giving us Styles vs Rollins so soon is a great idea, but it'll definitely be a huge match.
I think Rollins will be fine as THE Man on RAW, even without the Shield, he's come a long way from where he was in 2015 and it shows in his confidence in speaking to Triple H. Gone is the whiny, over-confident, eager-to-please, Seth Rollins of 2015. 2019 Seth has hit rock bottom and found his way back to the top with the help and support of the fans and his Shield brothers and became a better person for it. He doesn't NEED Triple H's approval anymore and that made their interaction much more interesting.
Click in tomorrow for SmackDown coverage and Use your head!