WWE Women's Tag Team Championships?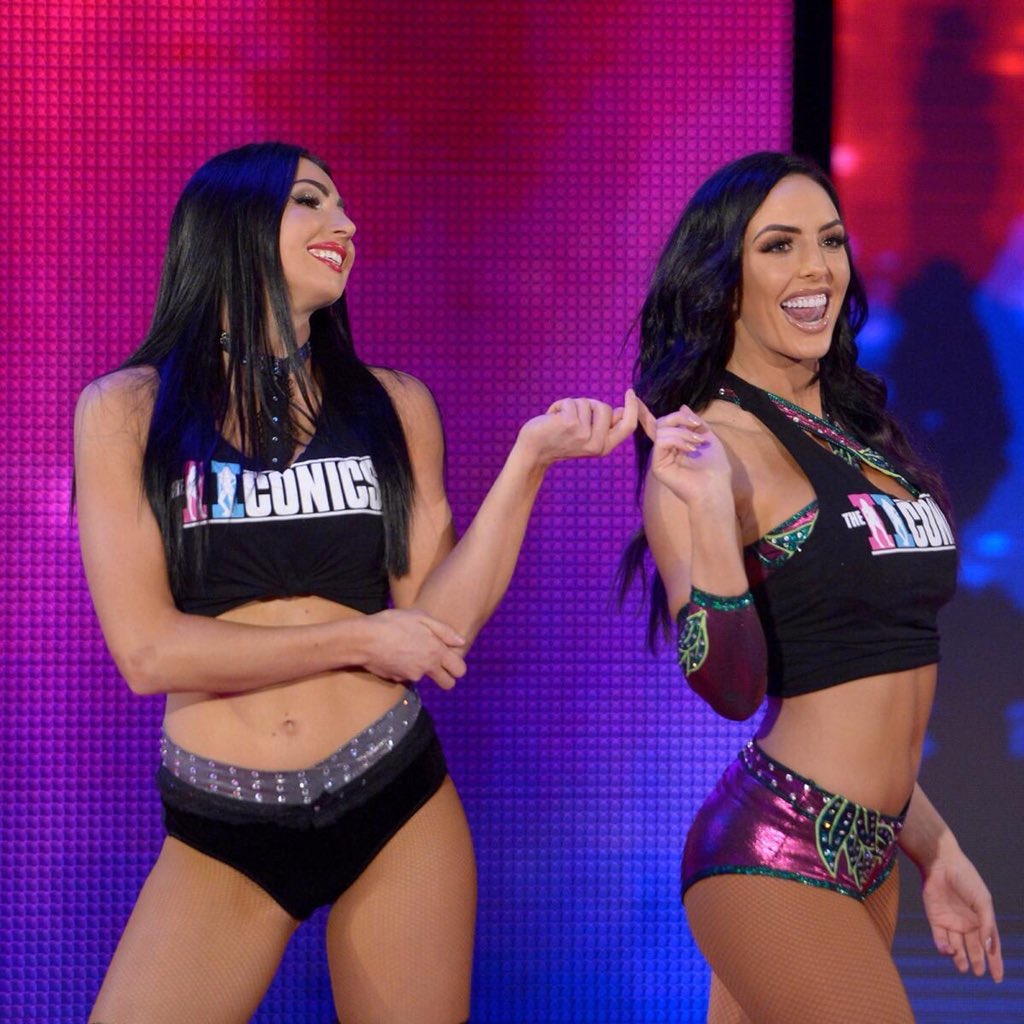 I don't want this title to be misleading. I'm not trying to break news or spread a rumor. This is just something I've noticed over the past several months.
As we all know, WWE's first all-female pay-per-view, Evolution, is set to take place in October.  In addition to the finals of the Mae Young Classic, an NXT Women's Championship match is supposed to take place. Alexa Bliss vs. Trish Stratus has also been announced.
We know a lot of talent is supposed to be present but we haven't heard much in terms of scheduled matches. This is one of the reasons I think we could see the debut of women's tag team titles.
Over the summer, WWE has been pairing up a lot of the women on their roster. Take Sasha Banks and Bayley for example. Many of us thought that was leading to a blood feud that was going to culminate at SummerSlam or Hell in a Cell.  But nothing happened. They made up and have been working tag matches together ever since. We've also seen the return of The Bella Twins who have been appearing on both Raw and SmackDown.
Teams like The IIconics and The Riott Squad were already present but let's look at the rest of the roster. When Paige left Absolution, Sonya Deville and Mandy Rose continued to make appearances as a team. Ronda Rousey and Natalya have been in each other's corner all summer. Alexa Bliss used to only be accompanied by Mickie James but now Alicia Fox has joined their stable. As previously stated, Alexa is supposed to wrestle with Trish so Mickie and Alicia can still partner together.
The same is occurring over on SmackDown Live. Naomi was feuding with both Peyton Royce and Billie Kay but Asuka has very recently joined forces with her. They even had a tag match against The IIconics on Tuesday.
On Raw the only women left without a team are Nia Jax, Ember Moon, and Dana Brooke. Carmella, Becky Lynch, and Charlotte are the only lone women on SmackDown Live. Zelina Vega and Lana are attached to their male associates so I don't expect them to be paired with another female talent in the near future. Carmella's partnership with R-Truth isn't as permanent and Tamina is still on the shelf with an injury. I wouldn't be surprised if we saw a mini Welcoming Committee reunion upon Tamina's return.
Again, this is all just personal speculation. I turn a blind eye to dirt sheets and leaked event cards so you may know more than I do on this subject. This is just something I've picked up on from watching the product. It may be my imagination but there were too many signs for me to ignore.
King's WrestleMania Rewind: Eddie Guerrero vs. Rey Mysterio (WrestleMania 21)
In the next WrestleMania Rewind, Chris King takes us back to WWE WrestleMania 21, and Rey Mysterio vs Eddie Guerrero in a battle of tag team champions!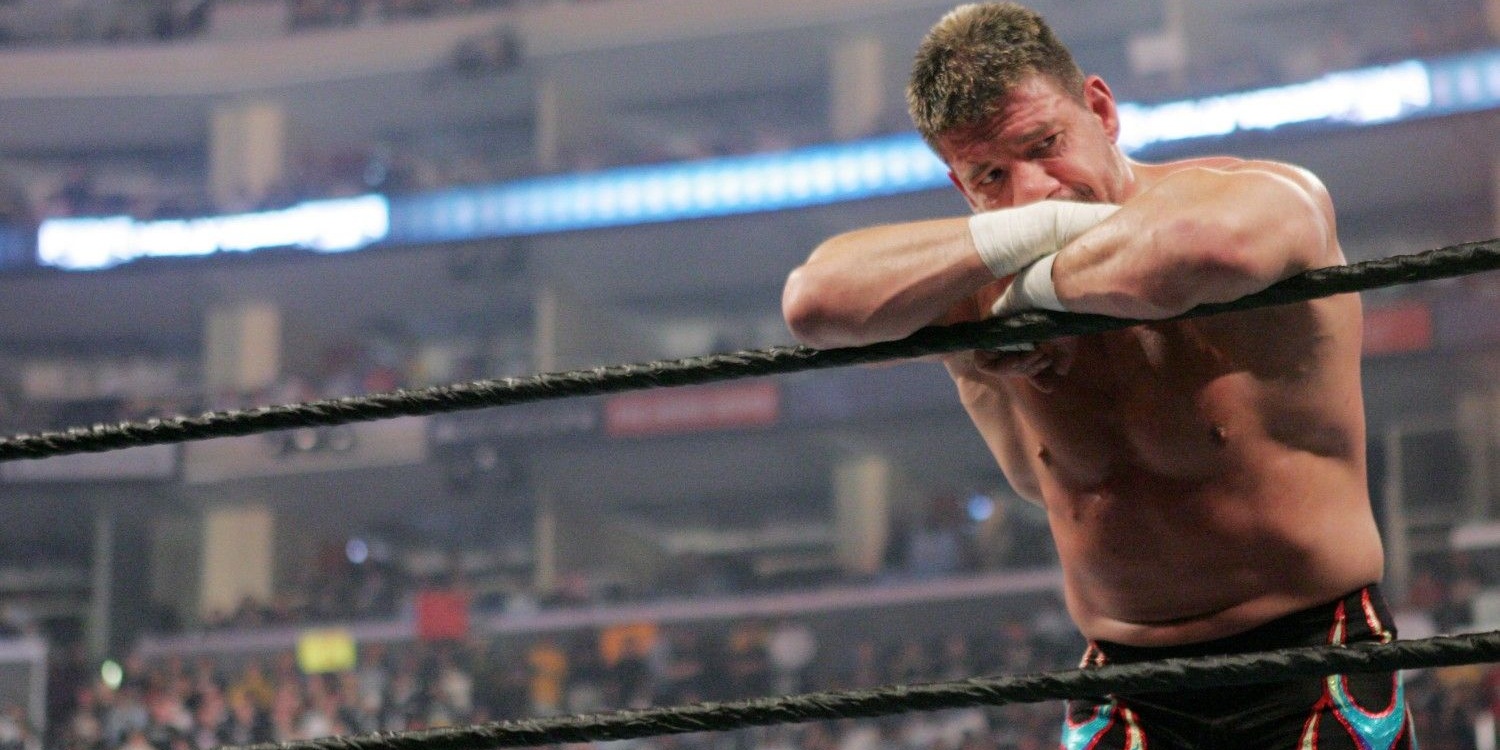 In the next WrestleMania Rewind, Chris King takes us back to WWE WrestleMania 21, and Rey Mysterio vs Eddie Guerrero in a battle of tag team champions!
Chris King is back with his third edition of WrestleMania Rewind. This week he's bringing us back to some 'Latino Heat.' We're rolling back to WrestleMania 21 where Eddie Guerrero faced longtime friend and rival Rey Mysterio.
This would be Guerrero's last Mania match caused by his unfortunate death. Over on SmackDown, Mysterio and Guerrero would become the tag team champions at No Way Out where they defeated MNM.
Chavo Guerrero would get into the head of Latino Heat by making him believe Mysterio was trying one-up his tag team partner. Chavo went as far as to tell his uncle to stop using the Guerrero name.
Guerrero would finally give in to his nephew's manipulation and went on to challenge Mysterio to a one-on-one match at WrestleMania 21. I For the first time in history, both tag team champions would face each other. Guerrero vs. Mysterio was the first match on the stacked card. Both partners threw everything at each other including the kitchen sink in a battle of one-up-manship.  In an incredible high-octane match that saw both superstars delivering counter for counter, Mysterio pulled off the win with a surprise pin roll up.
A few months later, what once was a friendly battle turned into a nasty fight involving the custody of Mysterio's real-life son Dominik Mysterio. After several torturous weeks, both former tag team champions would face off in a ladder match with the custody of Dominick on the line. I forgot how amazing this rivalry was and it's definitely worth a watch. Sadly, we would lose Latino Heat in November of 2005. There will never be another Eddie Guerrero. Viva La Raza!
King's WrestleMania Rewind: Stone Cold VS. Scott Hall (WrestleMania X8)
Chris King is back with another WrestleMania Rewind, looking at the NWO's Scott Hall battling Stone Cold Steve Austin at WWE WrestleMania X8 from Toronto!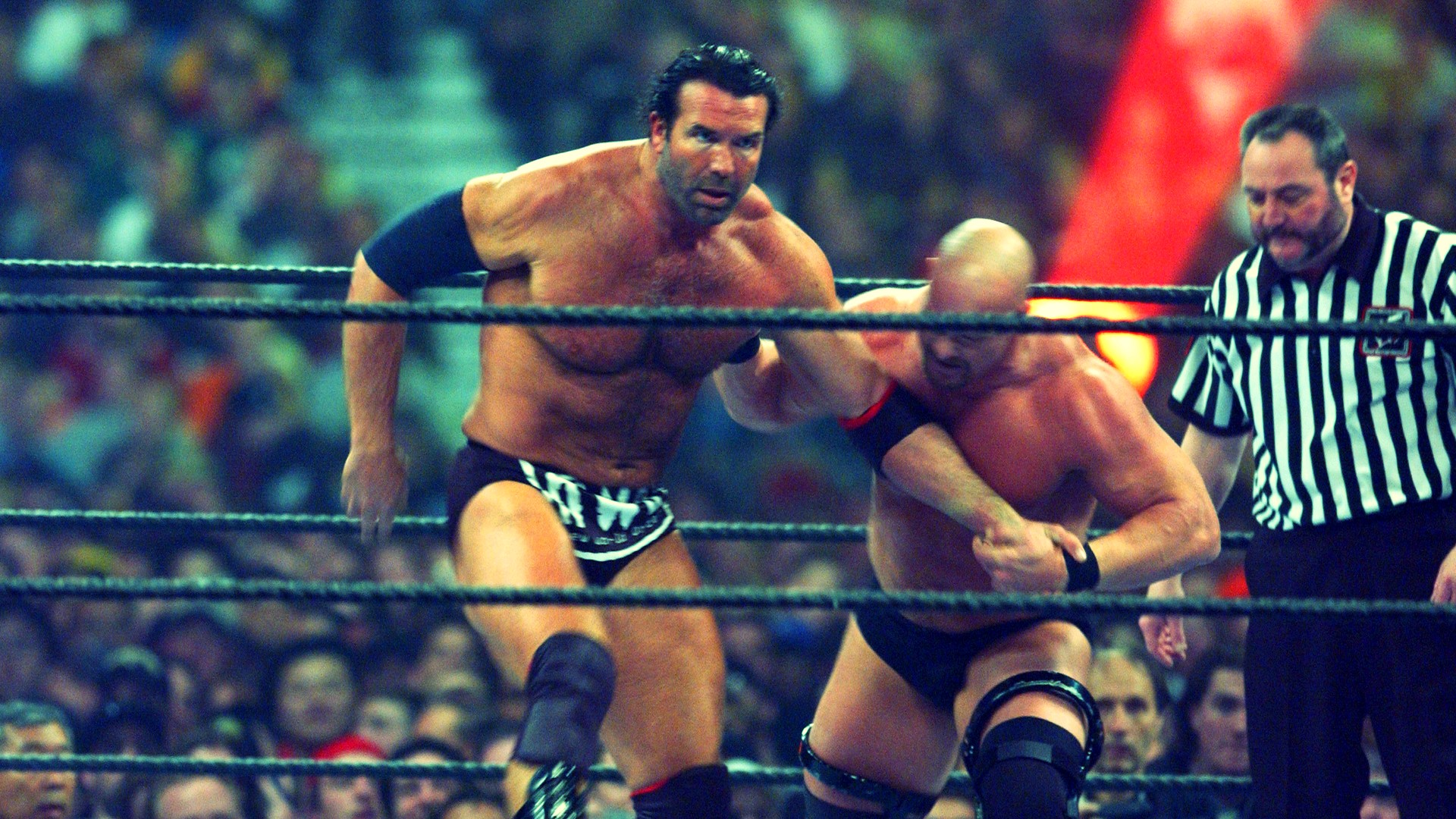 Chris King is back with another WrestleMania Rewind, looking at the NWO's Scott Hall battling Stone Cold Steve Austin at WWE WrestleMania X8 from Toronto!
Chris King is back this week with another edition of WrestleMania Rewind, where he is rewatching all the past Mania matches and feuds. This week you're in for a treat as we look back at 'Stone Cold' Steve Austin vs. Scott Hall at WrestleMania X8.
In late 2001, Vince McMahon bought out his competition WCW and acquired the rights to a plethora of talent including Booker T, Eddie Guerrero, Chris Benoit, and the iconic trio known as NWO. Hulk Hogan; Kevin Nash, and Scott Hall were hell raisers, and what better way to make a name for yourself than take out the two top superstars in the WWE The Rock, and Stone Cold?
The NWO cost Austin his chance at becoming the Undisputed Champion at No Way Out during his match with Chris Jericho. Adding insult to injury, the NWO spray-painted 'The Texas Rattlesnake' with their brand logo just like they did in WCW. As you can imagine, Austin was pissed and out for revenge against the group and primarily Scott Hall.
Hall would challenge Stone Cold to a match at WrestleMania 18. Both superstars beat the living hell out of each other leading up to this highly-anticipated match for who runs the WWE.
The glass broke and Stone Cold made his iconic entrance, and black and white NWO covered Halls' entrance alongside Kevin Nash. With the odds stacked against 'The Toughest S.O.B' could Austin or NWO prove their dominance? Sadly the NWO  broke up that very night when Hulk Hogan came to the aid of his adversary The Rock after their 'iconic' dream match. Stone Cold would ensure the victory with the Stunner. Hall would perform an Oscar-worthy sell over the finisher.
What a time to be a wrestling fan in the 2000s when nothing was impossible for WWE. Who would've thought WCW would go out of business and Hogan would make his long-awaited return to WWE?