Becky Lynch Is A Heel Whether Fans Believe It Or Not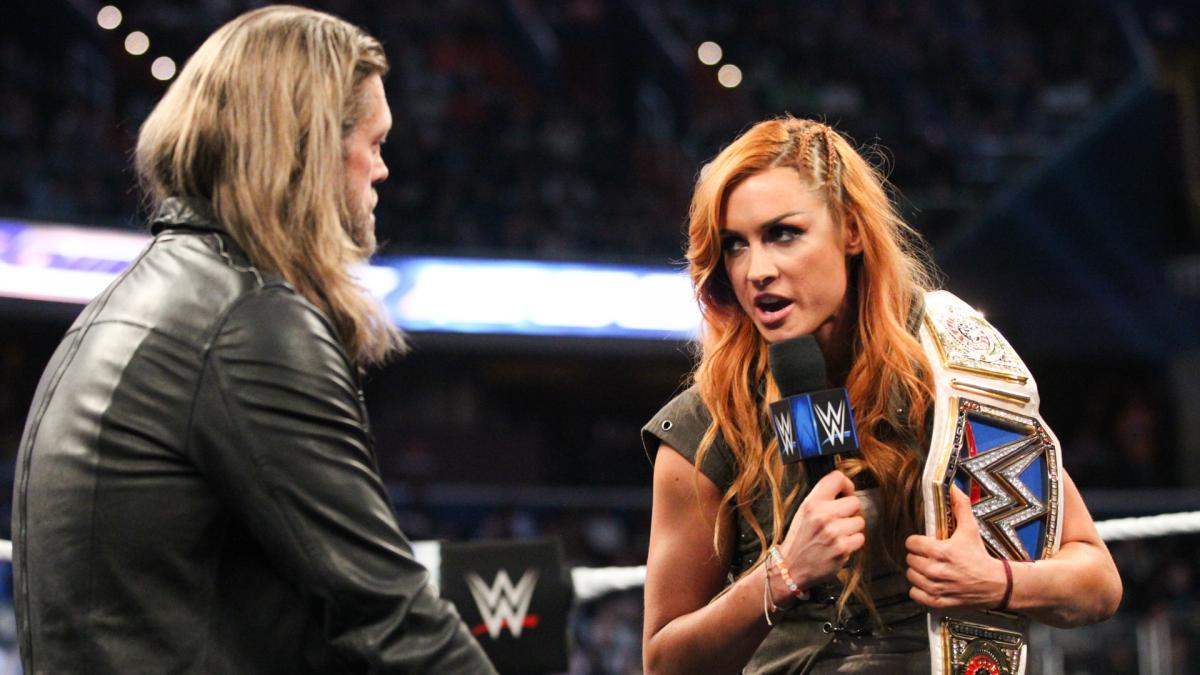 Becky Lynch is the hottest heel in WWE today. That statement can be denied, it can be argued and it can be dissected from start to finish. In fact it has been and that will likely continue for the duration of her current run on SmackDown Live.
Many fans want to believe that heels and babyfaces do not matter anymore in pro wrestling and especially in WWE. They feel that it's an outdated concept, best kept for the smoke-filled arenas of the territories in the 1980's. To them, the hero and villain dynamic is pointless and has no place in today's modern era of professional wrestling. 
But no matter how often critics want to dispute the validity of good versus evil and right versus wrong, the truth is that the foundation of it is still there. It will always be there and if it wasn't, this would no longer be pro wrestling. That's because when everything else strips away, the business is about good versus evil and right versus wrong. Even shades of gray are not enough to change that.
This is evident in Becky's case, as her story is still unfolding. She was Charlotte Flair's best friend and the two supported each other through thick and thin. In spite of all the drama happening around them or to them individually, Flair and Lynch were in this together.
But then Charlotte returned to SmackDown Live and was added to Becky's title match at SummerSlam. In that moment, Becky's heel turn began. She believed that Charlotte's ego had taken over and suddenly their friendship meant nothing. Becky saw this intrusion as a betrayal and she wouldn't let it go unanswered.
Of course common sense says that in the reality of pro wrestling, it's every woman for herself. If a Superstar wants to get to the top, then she has to take every opportunity given to her and make the best of it. If Charlotte had declined the opportunity to compete for the SmackDown Women's Championship at SummerSlam and Lynch had lost, then what? Would Becky still be a babyface right now?
In Becky's mind, Charlotte crossed a line that cannot be uncrossed. Charlotte simply did what anyone in her position would have done but that's of little consequence now. Becky Lynch is a heel and a heel's perspective is much different than everyone else. 
Fans know all of this of course, just as they know that WWE is using the whole FairPlay point to bolster Charlotte as the babyface of the story but to no avail. In fact it really doesn't matter what Flair says at this point, she's going to be hated. She is hated and that's okay.
The WWE faithful has its favorites and that's just how it is. Becky is a huge favorite and that's understandable. She was also a favorite before she turned on Charlotte and she's even more relevant now that she ever has been. But for anyone to believe that she's not a heel perhaps is not paying attention to the way WWE is booking her.
She sneak attacks Charlotte. She mocks her and she belittles her on TV. Becky Lynch had the opportunity, just as Flair did, to compete for the title and just like Charlotte before her, Becky won. Lynch could have taken that victory and moved on to the next opponent, leaving Charlotte far behind. 
But instead Becky keeps provoking Flair. Lynch has beaten Charlotte and Charlotte has every reason to keep chasing the gold but it's Becky that keeps coming back for more. Lynch proved her point when she beat Charlotte at Hell in a Cell and that could have been the end of it. But it's not, because Becky's obsession is proving that she's better than Charlotte. 
It's gone far beyond the championship now. For Becky Lynch, this feud is about disgracing Charlotte and leaving her for dead as often as possible. Becky had the title in her sights, she won it and she's on top now. She has everything she wanted and she could be spending her time proving she's the best against every single female Superstar on the blue brand. But she won't do that because she only cares about taking down the woman she's already beaten. This is the definition of a heel, pure and simple.
This is how the company books Becky and to further prove that point, even WWE Hall of Famer Edge himself could not get through to her. Edge, who has the respect of fans and who typically never receives criticism for anything, could not convince Lynch that she's doing the wrong thing. The crowd did not turn on Becky for mocking him and in fact, she was cheered during The Cutting Edge.
But just because WWE made the effort to heel Becky out again does not mean it was the most ideal effort. Edge was one of the most notorious heels in WWE history. He was the ultimate opportunist and he took every avenue available to get to the top. He was as devious as any heel on the roster and this is the man that WWE brought in to talk some sense into Becky Lynch?
However despite how many times the company tries to salvage Lynch's heel turn and fails, the point is that the work is taking place. WWE wants the fans to hate Becky. That was the plan from day one and everything the company has done proves that. Fans may not want to play along, but that does not change the facts. Becky Lynch is a heel and that's just how it is.
But fans want to love her, so that truth is denied. Fans want to hate Roman Reigns so they lie to themselves and claim that he's really a heel anyway. Charlotte is the daughter of The Dirtiest Player in the Game but she does nothing to heel out against Becky. Yet, fans hate her anyway. Just like Roman, fans believe WWE is pushing Charlotte as a face on them and they don't want that. Once again, the audience disregards the truth in favor of controlling the narrative.
The point is that WWE is not going to change the way it does business. Fans can believe whatever they want and the company itself can suggest anything it wants. But it's all in the execution and the timing. It was not the right time to turn Becky heel, just as the time came and went to turn Roman heel but WWE did nothing. 
The fact that fans can't determine which way is up should be no mystery. The most well-laid plans tend to fail when WWE does not establish the most basic elements from the very beginning. That's not on the fans, it's on the company. No matter who's right in this scenario, the truth is that fans are enjoying the ride and that's what matters the most.