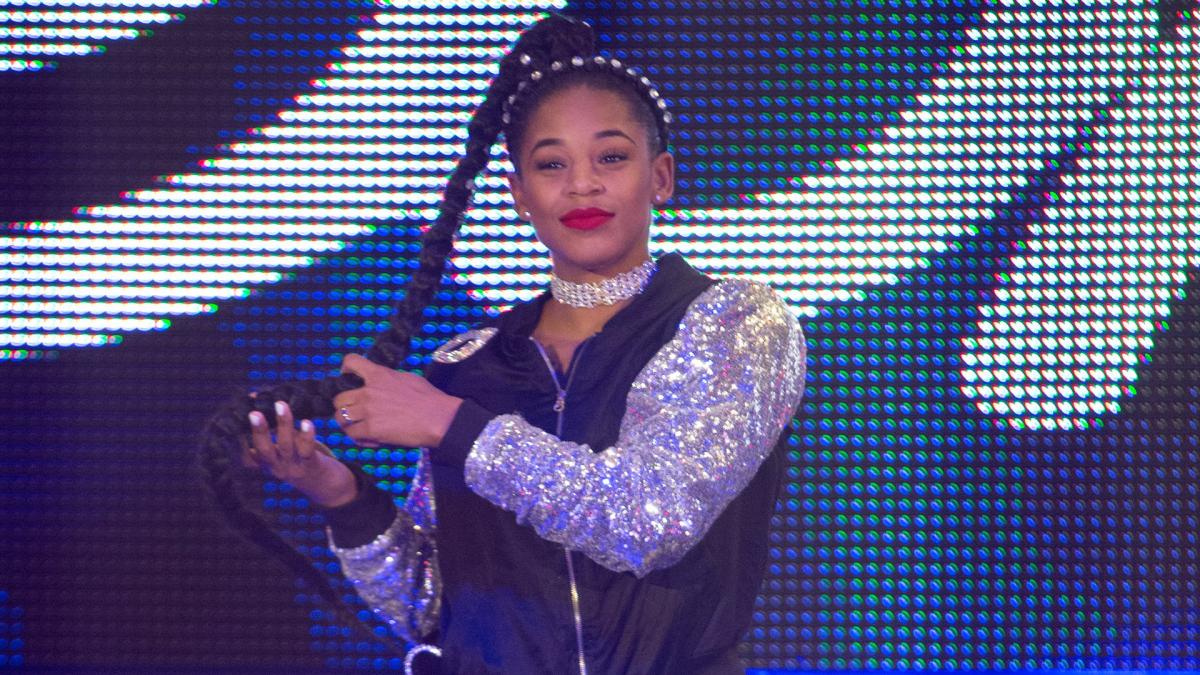 This weeks NXT had a double main event of Undisputed Era  vs the War Raiders for the Tag Team Titles and a rematch between Nikki Cross vs Bianca Belair.
It would be Belair vs Cross that ultimately closed the show which is nothing new as NXT have always put the spotlight on their women's division. It was a good match which ended when Black returned to demand Cross tell him who attacked him.
I've already talked about who might have attacked Black so I don't want to talk about that much more instead I want to talk about Belair.
Despite losing in the second round of the first Mae Young Classic to Kairi Sane, Belair has been undefeated on NXT TV. She's good in ring despite only being a year or so into the business helped by her athletic background. Her whip sets her apart and she plays a good heel.
My question is though: Why am I not interested in her?
Every time I see her I think she's not as good as the commentators make her out to be and for a while I thought she was overrated. Maybe she plays that good of a heel that I've worked myself into not liking her. I don't think having an undefeated streak helps her either. It's a trait we see too often with NXT when a new person comes in. So far they've done a good job of protecting her and finding ways to have her lose and keep her streak like in her first match with Cross.
Eventually she will have to lose because the longer a streak goes on for the more it begins to hurt the persons opponent and story telling. Especially if she wins the Women's title will undefeated like Asuka did. I think she will be champion eventually because she would a great heel champion lording it over everyone.
I thought when she did that sit down interview a while back talking about her upbringing I would be more invested in her but I'm not. It just reinforced that her gimmick is simply I'm better than you at everything.
A gimmick that's worked in the past but I think we need more than that now. It's like how just having the gimmick of just being a good wrestling is not enough anymore since the quality of wrestling has vastly improved. She strikes me as a female Mr Perfect.
I also get vibes of what Sasha Banks was when she was in NXT and we've seen what's happened to her since she went to the main roster. If I've seen that there's a chance main roster officials might see that which would not help her at all.
Hopefully my opinion of her changes in the near future as Belair continues to develop. She's going to be in NXT for at least another year or so considering she's still very young. With some small improvements to her character along with how good she is in the ring Bianca Belair could be a figurehead in the women's division for years to come.
Mcleod: Will We Ever Get The Lee vs. Dijakovic Rematch?
Will we ever see the anticipated rematch?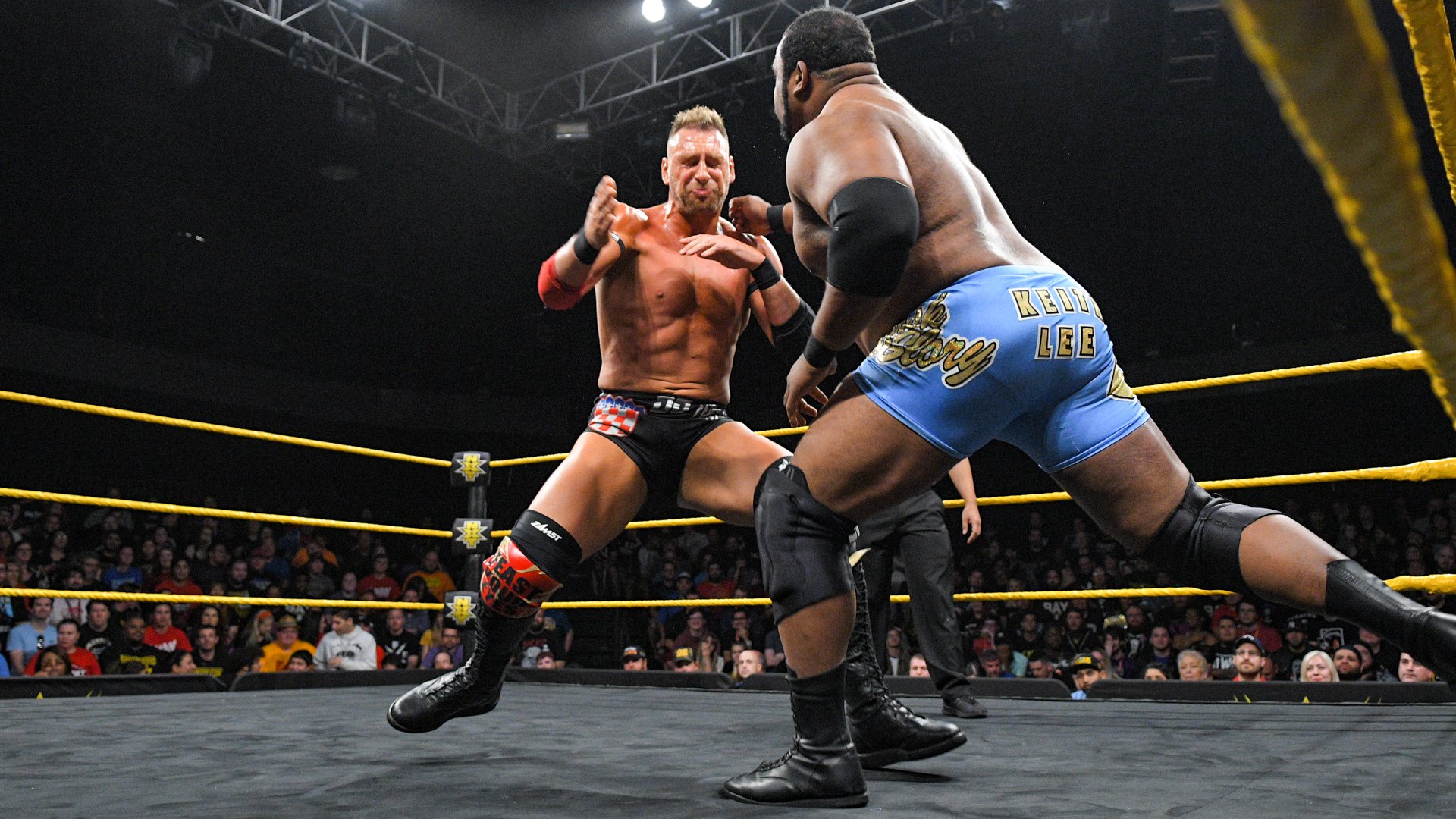 Keith Lee and Dominik Dijakovic tore the house down in their first WWE NXT encounter, and Scott Mcleod is eagerly awaiting the rematch–just like the rest of us!
Cast your minds back several weeks when we saw a short but physically impressive match between Keith Lee & Dominik Dijakovic. We saw Lee get monkey flipped only to land on his feet and Dijakovic hit a corkscrew plancha to the outside. The match unfortunately ended in a double count out but we were lead to believe this wasn't over as they continue to brawl while refs try to pull them apart.
They were scheduled to face off on the episode where the 5 way to face Gargano took place and that was the focus of that episode. A week or so later Lee said they would settle their differences in two weeks time.Two weeks should have this week but Lee was nowhere to be seen. Dijakovic came out and beat an enhancement in record time before declaring his intentions to challenge for the North American Championship. Judging from this week it looks like they're feud is done which is just a shame.
They teased us with what could be with that match several weeks ago. Two guys who have the size but can pull out incredible displays of athleticism. Put that on a takeover give them around 10 minutes between two title matches and they would tear the house down. It would be a shame to not see this match at least one more time in NXT. If a few weeks ago didn't convince you then check out their match from the PWG Battle of Los Angeles 2017 which was rated 5 stars.
It would be something different to everything else on the card. If Dijakovic is set to challenge Velveteen Dream can we not not add Lee and make it a triple threat. Think of how good Dijakovic vs Lee was and add the Dream. Don't tell me you don't want to see that on a Takeover. They could have a good build as well. You have the charisma of Lee & Dream along with the intensity of Dijakovic. I need to see that now.
Did Sasha Banks Overreact to Her WWE 'WrestleMania 35' Loss, or is The Boss on Point?
Is Sasha Banks on the right side of this? Or is she making a mistake?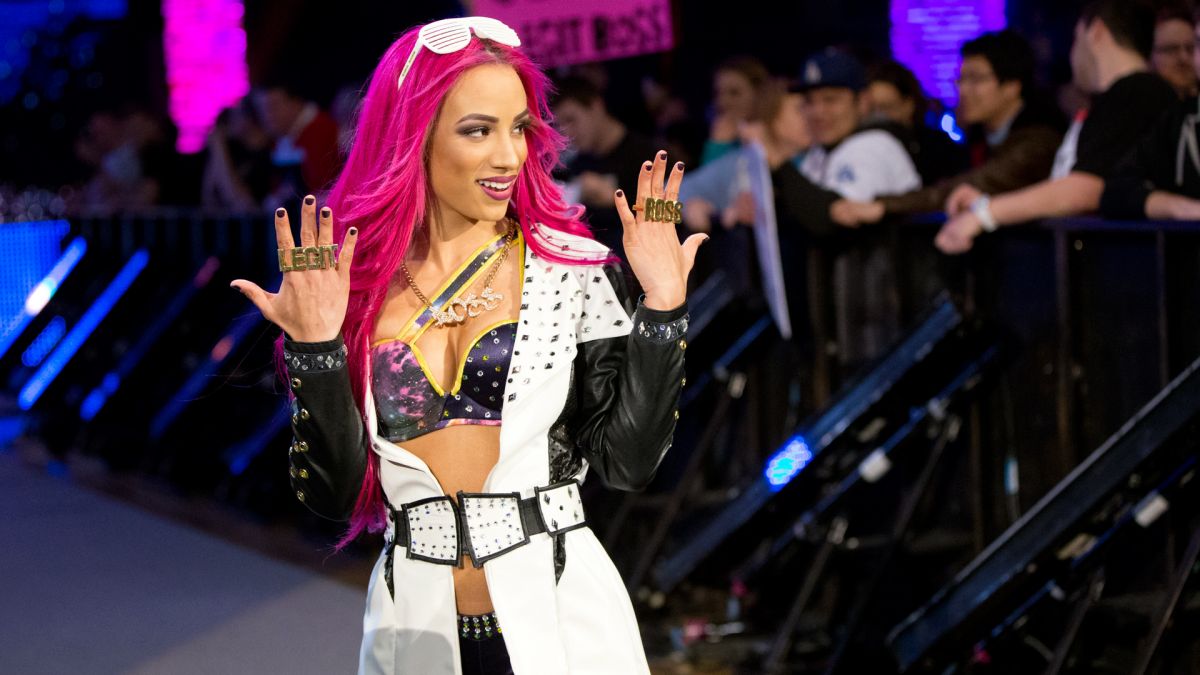 The pro wrestling world is buzzing over the Sasha Banks situation. "The Boss" went from being a loyal WWE Superstar to evidently being one very disgruntled employee. The change seemed to happen overnight, though there's no way to truly know that. The fact is that this situation may have been unfolding for much longer than just a weekend.
Speculation online suggests that Sasha and Bayley were promised a match at WWE's next big event in Saudi Arabia. The duo was to defend their WWE Women's Tag Team Championships against Natalya and Beth Phoenix in what would have been a very historic bout. 
WWE has received its fair share of criticism over the past year for running events in Saudi Arabia, mostly because of the way that women are treated in that country. Fans made their voices heard while WWE kept insisting that it was all leading somewhere. Evidently that was true.
WWE is not confirming the story so as of now, it's only a rumor. But it does bring up an interesting set of talking points that fans must consider. Perhaps Sasha Banks has every reason to be upset and maybe the fans should be upset for her. Maybe the world was too quick to rally against her after all. 
Why did a great number of fans turn on her after she disappeared? Was it simply because she was not there to entertain them? Banks' last WWE appearance was WrestleMania but for many, that's plenty long enough. 
Banks' critics felt that she should have just taken the loss and gotten over it. After all, it's just pro wrestling and at the end of the day, wins and losses don't really matter. Right? But therein lays one of the problems with this story.
Fans can believe what they want about Sasha, or any other WWE Superstar. But each man and woman has his and her own unique perspective on the business. To assemble a room full of WWE Superstars is to assemble a room full of people that have their own personal motivations for doing what they do.
Some are inspired by their heroes that came before them. Others are inspired by the promise of greatness that only WWE can bring. But even more see the possibility of major success on an elite level and that is just too much to pass up. But most importantly, many of these men and women simply just want to wrestle.
So why would any WWE fan, or any pro wrestling fan for that matter, presume to know what's in a talent's mind and heart? Being famous and traveling the world is an added benefit of working for Vince McMahon but is that truly the endgame for the bulk of the roster? If it is, does that mean those men and women should be vilified for their desire to be celebrities in the business they love?
When fans look at Sasha Banks, what do they see? Do they see a hardworking WWE Superstar that's living her dream? Or do they see a superficial talent that intends to use WWE as a springboard to her next show business career? Is either possibility right or wrong and if so, who is the ultimate judge of that?
But after nearly seven days of receiving criticism for walking away and supposedly threatening to quit WWE, everything is now changing for Sasha. That's because of the Saudi Arabia story, which if it's indeed true, puts a whole new spin on everything.
Why would WWE give Banks and Bayley its plan to book them at Saudi Arabia, only to change that booking later? This is not the typical last minute booking change at Monday Night Raw. Fans have come to expect that and at this point, the Superstars themselves must certainly expect that as well.
But if Sasha and Bayley were told that they were to be included in the first ever WWE women's match in Saudi Arabia, then that's exactly what should have happened. There should have been no changing of plans, no last minute storyline tweaking. The bout should have been booked and happen as advertised.
It's one thing to make history in a WWE ring stateside and every woman in the company was surely happy to be part of that history. Of course Vince McMahon's company could have pulled the trigger on booking women in top spots long before now. But at least WWE is on the right track. At least it's actually happening. 
But to take those history making moments to a country that has traditionally treated women as secondary citizens, is massive. There's really no way to overstate the importance of such a moment. WWE must have known that this was a possibility from the moment the company first ran Saudi Arabia in 2018. Patience was the key and now it may pay off. 
If anyone in WWE deserves to get that spot, it's The Four Horsewomen. WWE constructed this modern women's division around Sasha, Bayley, Becky Lynch and Charlotte Flair. Without that nucleus of stars at the center of it all, the Women's Evolution may never have gotten off the ground. Any fan that believes the quartet hasn't earned the right to make history in Saudi Arabia is perhaps missing the big picture. The company has committed to them, just as they have committed to the company. 
But if the Saudi Arabia story is true, then that dynamic is turning upside down. Yes, it's WWE's show and the company can book it however Vince McMahon wants. It's his call and that's likely not changing any time soon. But just as WWE can change course, so too can Sasha Banks. It's impossible to know what will happen next. But with any luck, there will be a resolution to this situation sooner rather than later.