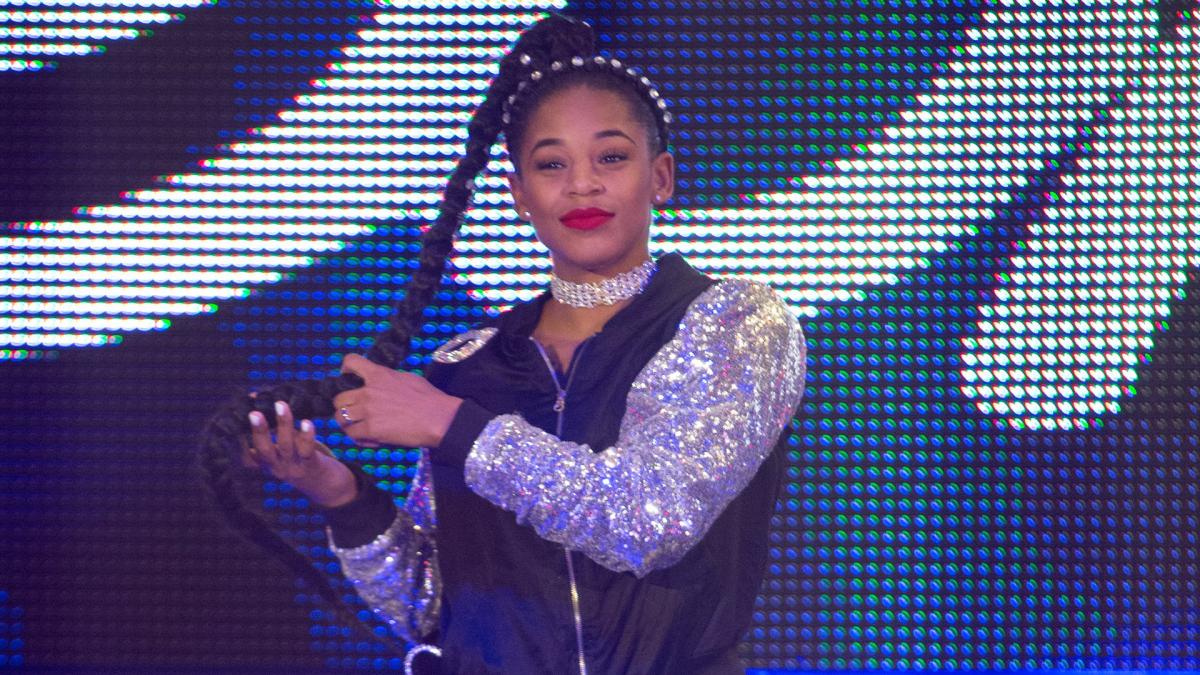 This weeks NXT had a double main event of Undisputed Era  vs the War Raiders for the Tag Team Titles and a rematch between Nikki Cross vs Bianca Belair.
It would be Belair vs Cross that ultimately closed the show which is nothing new as NXT have always put the spotlight on their women's division. It was a good match which ended when Black returned to demand Cross tell him who attacked him.
I've already talked about who might have attacked Black so I don't want to talk about that much more instead I want to talk about Belair.
Despite losing in the second round of the first Mae Young Classic to Kairi Sane, Belair has been undefeated on NXT TV. She's good in ring despite only being a year or so into the business helped by her athletic background. Her whip sets her apart and she plays a good heel.
My question is though: Why am I not interested in her?
Every time I see her I think she's not as good as the commentators make her out to be and for a while I thought she was overrated. Maybe she plays that good of a heel that I've worked myself into not liking her. I don't think having an undefeated streak helps her either. It's a trait we see too often with NXT when a new person comes in. So far they've done a good job of protecting her and finding ways to have her lose and keep her streak like in her first match with Cross.
Eventually she will have to lose because the longer a streak goes on for the more it begins to hurt the persons opponent and story telling. Especially if she wins the Women's title will undefeated like Asuka did. I think she will be champion eventually because she would a great heel champion lording it over everyone.
I thought when she did that sit down interview a while back talking about her upbringing I would be more invested in her but I'm not. It just reinforced that her gimmick is simply I'm better than you at everything.
A gimmick that's worked in the past but I think we need more than that now. It's like how just having the gimmick of just being a good wrestling is not enough anymore since the quality of wrestling has vastly improved. She strikes me as a female Mr Perfect.
I also get vibes of what Sasha Banks was when she was in NXT and we've seen what's happened to her since she went to the main roster. If I've seen that there's a chance main roster officials might see that which would not help her at all.
Hopefully my opinion of her changes in the near future as Belair continues to develop. She's going to be in NXT for at least another year or so considering she's still very young. With some small improvements to her character along with how good she is in the ring Bianca Belair could be a figurehead in the women's division for years to come.