Booking the Entirety of Smackdown 1000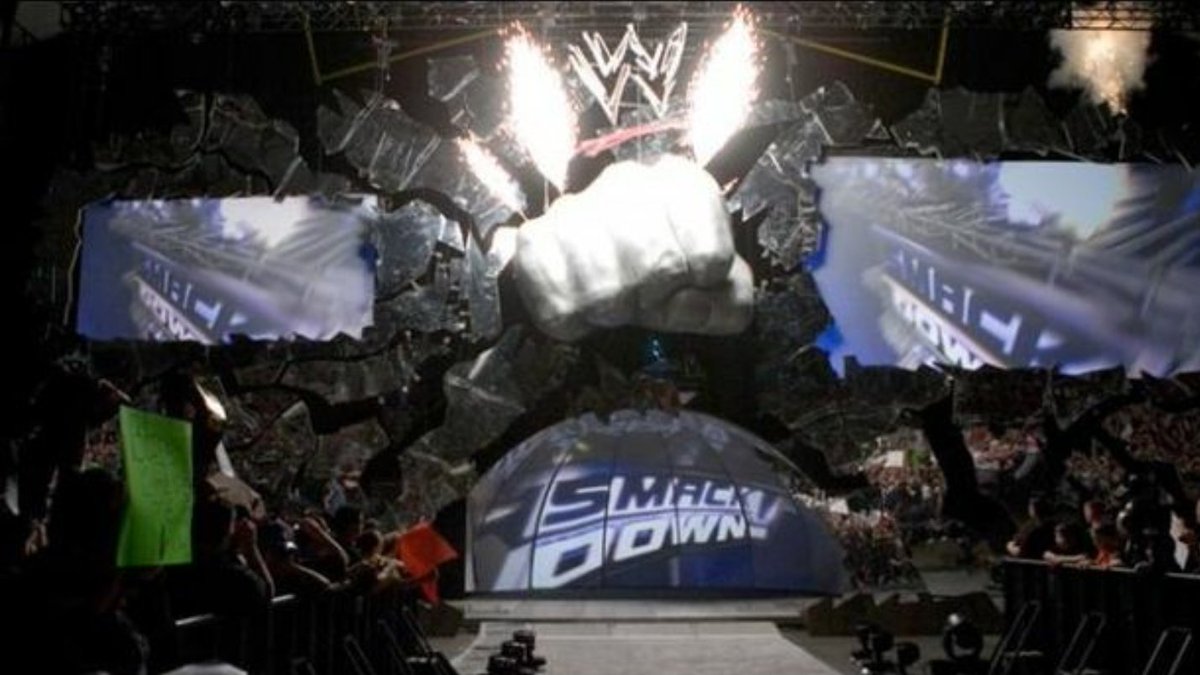 The 1000th episode of Smackdown is this Tuesday and it's been a highly anticipated show for weeks now. The reunion of all four members of Evolution is going to happen and Rey Mysterio vs Shinsuke Nakamura was just announced last week. There's sure to be more returns and surprises so let's see if I can make the most out of those within a two hour show. My goal here is to reminisce on the times and superstars we cherish while still making new stars.
John Cena's Open Challenge
He doesn't currently have a championship but John Cena made his WWE debut as a result of Kurt Angle's open challenge. That's why I would have John Cena open the show with an open challenge to all the current and former stars in the locker room. The man that answers the call is none other than Kurt Angle. When rumors of Kurt Angle returning to WWE started to surface a couple years ago I wanted him to answer John Cena's United States Championship Open Challenge as his method of return. Since that is no longer possible, Tuesday feels like the best way to revisit that historic segment from 2002.
Evolution segment sets up giant main event
For the Evolution segment I'd have all four members go to ring and cut a promo. They would be interrupted by New Day, who would then be interrupted by The Club (Gallows, Anderson, and AJ Styles). All three teams are going back and forth on the mic when the lights go out. Sanity's music hits and they decide they want in on the action. This now sets up the giant 12-man main event: Evolution (w/ Ric Flair) vs The Club vs New Day vs Sanity. Teddy Long can make the announcement of the tag team match because that's what he does best.
Becky Strikes Again
As the segment concludes and is about to go to commercial, Becky Lynch attacks Ric Flair from behind. This is just the next way for Becky to get under Charlotte's skin. Charlotte comes in to stop it but Paige needs to preserve their title match for Evolution. Paige announces that she's recruited a former women's champion to humble Becky. Beth Phoenix makes sense but Molly Holly is more synonymous with the Smackdown brand. We saw Molly return at the Royal Rumble so this isn't out of the realm of possibility. Becky Lynch defeating a legend one on one would further cement her current status as champion.
Evolution (cont.)
During the main event my plan would be for Sanity to win. At Raw 25, the Revival got utterly humiliated by DX so here's a chance to rectify that. If they're not ready to give Sanity that kind of a clean win, Undertaker can cost Triple H and Evolution the match. They're in the middle of a feud and there is no Smackdown celebration without an appearance from The Undertaker.
Eddie Guerrero Tribute
My original plan was for Andrade "Cien" Almas to pay tribute to Eddie but I eventually thought against it since he is his own person. Instead, after a commercial, a video montage should play of Eddie's best Smackdown moments. WWE is usually really good with their video packages and Eddie is one of Smackdown's most significant talents of all time. As the montage fades, Rey Mysterio's music hits to signal his match with Nakamura. Since Rey was his close friend, it would be really special to see some sort of tribute to Eddie on his ring gear or maybe he wins the match via Frog Splash. Perhaps we see Vickie Guerrero play a role in this instead. She's a former Smackdown General Manager so she deserves a spot in the show for multiple reasons.
Samoan Supremacy
I'm not sure if The Rock is scheduled to make an appearance but I need him for this segment. When looking back at the earliest memories of Smackdown, The Rock is all over them. I'd have him come down to the ring and talk about those memories and his legacy – saying it wouldn't have been possible without his Samoan ancestors. That's when Samoa Joe's music would hit. He'd make the obvious remarks of The Rock's Hollywood status and what not. Joe would then go on to say that the reason WWE brought him in was because they were tired of The Rock's and Roman Reigns' bloodline and needed a fresh start. After all, he has been one of main the faces of Smackdown for all of 2018. After another insult to The Rock's family, a fight would ensue which would require both guys to get pulled apart. The Rock could even take a shot at Joe's freshly injured knee before the scrap concludes.
A New Giant Emerges
One of the most iconic moments in Smackdown history is when Brock Lesnar's superplex to Big Show collapsed the entire ring. Since Big Show returned last week, he could stand in the ring while the clip of that match plays on the Titantron. Big Show lost in his return last week so his promo would have a reflective and somber tone. He would have the audience believe that he's about to retire. This would be the show to do it on, after all. However, before Show can conclude his speech, Lars Sullivan debuts. Sullivan declares that he won't allow Show to walk out until he puts him down himself. Lars wins via superplex and a star is born.
Edge and Christian's Cutting Edge Peep Show
I had a few big stars left over and this was the way to squeeze everyone in. Daniel Bryan is a guest on the Cutting Edge Peep Show. Edge and Christian are congratulating him on his recently earned WWE Championship match. Christian says him and Daniel Bryan are similar in the sense that they were once underdogs. Edge says he sympathizes with Daniel because he also had to retire early. Miz is annoyed and decides to crash the party. He cuts the promo of a lifetime of everyone in the ring and puts over Miz TV as the superior talk show.
A certain Rattlesnake in the back has heard enough. Glass shatters. Dads everywhere toss their children in the air out of excitement. Stone Cold Steve Austin is walkin' and talkin' all the way down to the ring. He is clearly fed up. Miz tries to talk over the entrance music and audience ovation to no avail. Austin gives a Smackdown-sized stunner to the Miz and the microphone goes flying. Austin, Bryan, Edge and Christian all celebrate in the ring as Miz lays lifeless. Miz tries to get up toward the end of the celebration but receives another stunner for his troubles. Everyone is happy heading into the main event.
Miscellaneous
The Fist
When lifelong wrestling fans think of Smackdown, they immediately think of the giant fist that used to be centered at the top of the stage. Tuesday is the ideal time to bring it back for one night.
Commentary Team
I'd like to hear some of the voices of Smackdown's past. Michael Cole and Tazz on commentary with Tony Chimel as the special guest ring announcer would be quite the nostalgia trip.
Hardy Boyz vs The Usos
The Hardy Boys are clearly one of the most crucial elements to the early success of not only Smackdown, but the history of the tag division. In a down year for Smackdown, the Jimmy and Jey Uso were considered by many as the MVPs of the brand in 2017. To my knowledge, these pairs of brothers have never actually squared off in the ring. Let's make it happen on Tuesday.
Missed Opportunity
As much as I loved King Booker's return to introduce New Day into the 5-Timer's Club, I wish there would have been a way to save Booker T for Tuesday night.
Opening Theme
I saw a poll going around Twitter asking for everyone's favorite Smackdown opening theme of all time. This got me thinking that it would be a fun idea to open the show with a mash-up of all the past themes and short clips of all the past title sequences edited together. It'll be a quick trip down memory lane to start the night.
NXT Minus 6: Moving Forward
What does the next era of NXT hold?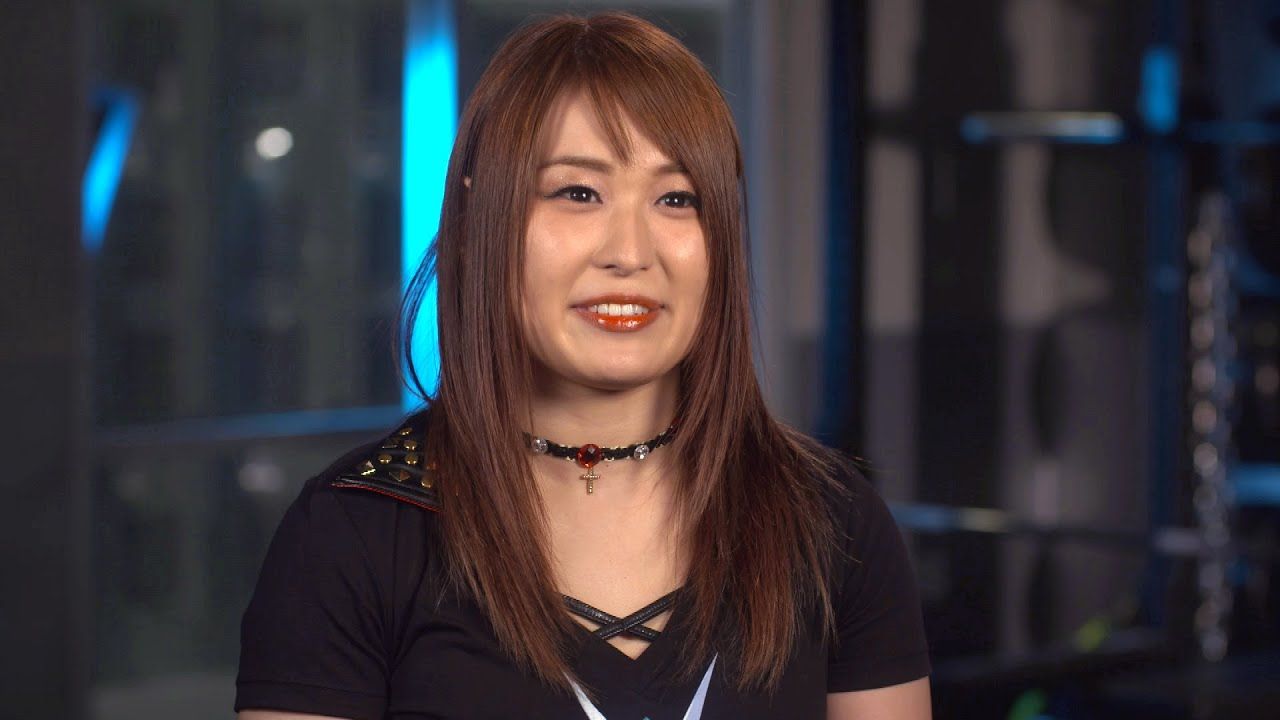 It's WWE NXT: We're moving on. We're not bitter. We're happy with what we have.
6. The WWE reeeeeally loves to screw with us. They spend weeks dumping on NXT then kick off a show with a 4.7 star banger?!?!?! Buddy Murphy is a big league striker. He packs a punch far above his weight class. Meanwhile, Velveteen Dream steals another victory. I like where they're going with him. Shades of the Ultimate Opportunist. Living on the Edge of a Dream?
5. "Charlie Brown finally kicked the football." Oh Mauro, sometimes you are just too good.
4. Dominik Dijakovic is in desperate need of a save. I have no idea what that promo was. Ancient Wicca prayer? Medieval magnet poetry? He is world class in ring and absolutely floundering on the mic. He's so bad, it would be an upgrade if Io Shirai was his manager.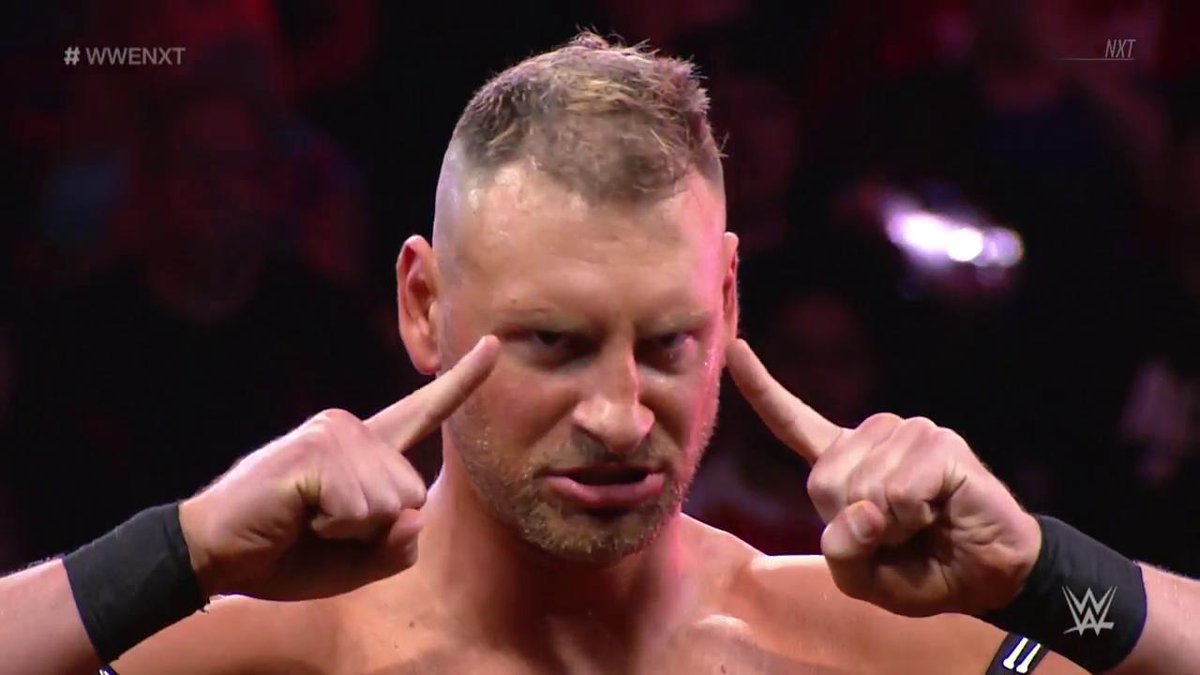 3. Speaking of promos, Johnny Champion adds another layer to his story. Johnny Smartass absolutely crushed Adam Cole on the mic. I know they said 2-out-of-3 would be definitive, but if we get Johnny Gargano-Adam Cole part 2 in HIAC or falls count anywhere, I'd find it in my heart to forgive them.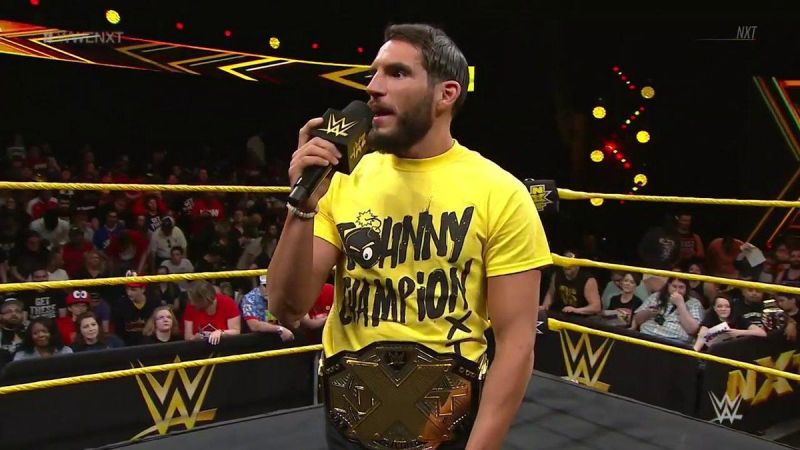 2. Shayna Baszler watches Dark Side of the Ring. She thinks it's a comedy. She is PURE EVIL. She is as pure of a heel as there is. She is the anti-Ricky Steamboat.
1. I'm trying to overlook how poorly WWE handled Kairi Sane's last NXT match. Instead, I am focusing on how much it adds to the inevitable Baszler-Io Shirai matchup. Shirai has improved in ring every time out, but she's still anime nicey nice. It will be exciting to see her turn up the emotion and intensity and really look to hurt Baszler as payback for her best friend. This one could steal the show at the next Takeover.
That's right…I said it.        


Mcleod: Will We Ever Get The Lee vs. Dijakovic Rematch?
Will we ever see the anticipated rematch?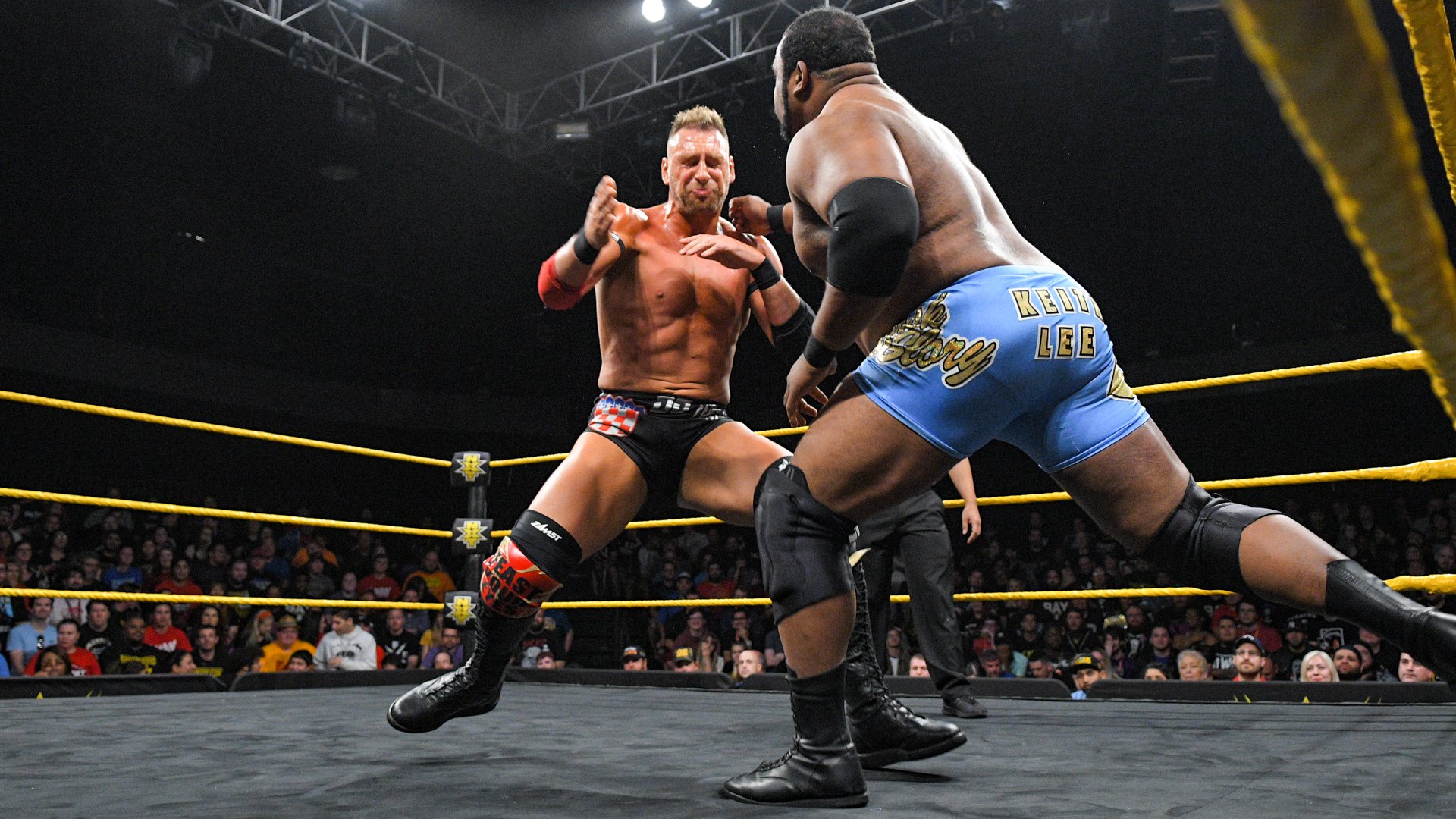 Keith Lee and Dominik Dijakovic tore the house down in their first WWE NXT encounter, and Scott Mcleod is eagerly awaiting the rematch–just like the rest of us!
Cast your minds back several weeks when we saw a short but physically impressive match between Keith Lee & Dominik Dijakovic. We saw Lee get monkey flipped only to land on his feet and Dijakovic hit a corkscrew plancha to the outside. The match unfortunately ended in a double count out but we were lead to believe this wasn't over as they continue to brawl while refs try to pull them apart.
They were scheduled to face off on the episode where the 5 way to face Gargano took place and that was the focus of that episode. A week or so later Lee said they would settle their differences in two weeks time.Two weeks should have this week but Lee was nowhere to be seen. Dijakovic came out and beat an enhancement in record time before declaring his intentions to challenge for the North American Championship. Judging from this week it looks like they're feud is done which is just a shame.
They teased us with what could be with that match several weeks ago. Two guys who have the size but can pull out incredible displays of athleticism. Put that on a takeover give them around 10 minutes between two title matches and they would tear the house down. It would be a shame to not see this match at least one more time in NXT. If a few weeks ago didn't convince you then check out their match from the PWG Battle of Los Angeles 2017 which was rated 5 stars.
It would be something different to everything else on the card. If Dijakovic is set to challenge Velveteen Dream can we not not add Lee and make it a triple threat. Think of how good Dijakovic vs Lee was and add the Dream. Don't tell me you don't want to see that on a Takeover. They could have a good build as well. You have the charisma of Lee & Dream along with the intensity of Dijakovic. I need to see that now.