Chris' IMPACT! Wrestling Results & Coverage (10/11/18)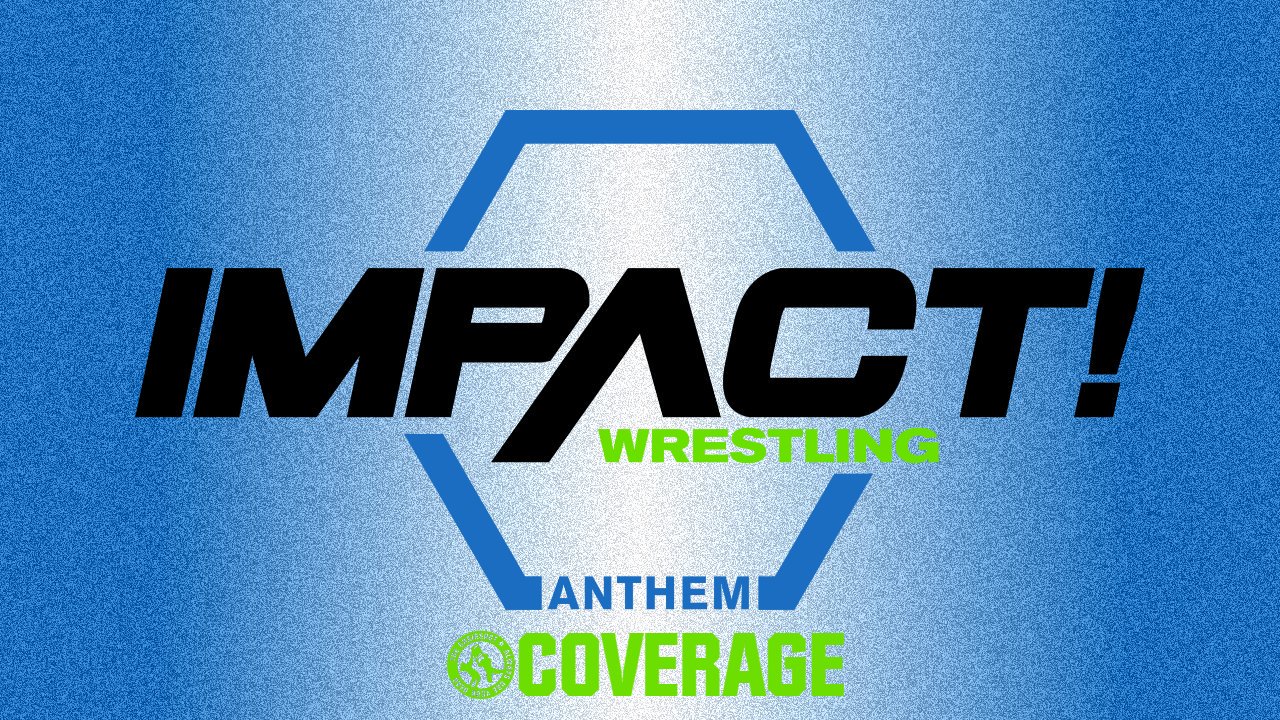 IMPACT! Wrestling comes from Mexico City as we are three days away from Bound For Glory!!!
Follow me on Twitter: @OldSkewlPantz
Listen to the Bearded IMPACT! Podcast every Friday morning!!
QUICK RESULTS
Petey Williams d. Trevor Lee, Jack Evans and Puma King – pin fall on Lee, Canadian Destroyer
Maximo d. Grado – pin fall, kiss
Loser Leaves IMPACT: Rojit Ronju d. Gursinder Singh – pin fall, face buster DDT
Austin Aries/ Moose/ Killer Kross d. Johnny Impact/ Fallah Bahh/ Eddie Edwards – pin fall, Aries pins Impact, brain buster
Tessa Blanchard d. Keyra – pin fall, Buzzsaw DDT
________________________________
IMPACT! WRESTLING (10/11)
Video package recapping the feuds going into Bound For Glory kick us off tonight!
Trevor Lee vs. Jack Evans vs. Puma King vs. Petey Williams
All four men square off to start, then Lee celebrates and all four men begin exchanging blows. This will not be easy to follow. Puma starting with Petey after, and they wrestle to a stalemate.
Petey hits a drop toe hold onto Puma on the second rope and hits a dropkick to his back. Puma reverses a whip and hits a flapjack, then Lee runs in a hits a tilt a whirl back breaker on Puma for two. Lee throws Petey and dumps Puma out.
Lee puts Petey in a corner, chokes him with his boot, and tries to start a USA chant. Lee hits a hard whip on Oetey in a corner, covers for two. A delayed vertical suplex is reversed and then Petey hits a side Russian leg sweep on Lee. Petey goes for the Destroyer, but it's reversed. Petey with a double leg, into a sharpshooter. Evans breaks up the hold, then dropkicks Puma and goes to work on Petey.
One legged drop kick on Petey, then into a standing moonsault by Evans, Lee breaks it up, Puma in as well and he delivers kicks to Lee and Evans. Puma then flies off the buckles to Evans on the floor, runs back in and hits Lee with a code breaker for two.
Evans hits a dropkick/moonsault off Puma, landing on Lee for two. Puma charges Evans in the corner and whips him across, but it's reversed. Puma goes up top, but Evans hits a cartwheel enziguri on Puma on the top rope. Evans then comes off the top with a 630 Splash, but Lee then hits a stomp on a standing Evans. Petey Williams goes for a tornado move, lands on his feet, and then hits A CANADIAN DESTROYER on Lee for the 1-2-3!!!!!
Winner: Petey Williams (pin fall)
Backstage, the OGz are arriving to the arena for their summit tonight.
**commercial break**
Backstage interview with Rich Swann who says he's happy Sydal found someone to buy into his hippy bull crap. He says he found a partner for Sunday, and they're going to go off.He then calls for the footage to be played, and his tag team partner is WILLIE MACK!!!!
Grado vs. Maximo
Grado is coming out solo tonight after what happened to Joe Hendry last week.
Maximo gets a huge pop from the AAA crowd in Mexico City. Don calls him the Mexican Grado lol
Maximo has a shirt that says "KISS ME" and the crowd begins to chant "beso"
Both men play to the crowd before they start. Maximo goes behind Grado and gyrates his hips, to which Grado begs off. Grado then goes behind and Maximo grinds on him again.
Maximo then hits a shoulder tackle and then cartwheels away. Grado stacks up Maximo for two, and then a bodyslam. Grado with a diving headbutt for two again. Maximo goes down stairs to break up the punch combo, and then chops away in the corner. Maximo the distracts Grado and goes to kiss him, then goes off the ropes with a pair of clotheslines for two.
Maximo hits a drop kick that sends Grado to the floor and he follows it up with a tope suicida!!! Throws Grado back in and covers for two.
Grado then regains the advantage, hits his combo and elbow, then lowers his straps. Now it looks like he's wearing a girdle. Maximo then kisses Grado and covers him for the 1-2-3
Winner: Maximo (pin fall)
After the match, Grado goes to shake hands, which Maximo accepts, and then Grado kisses Maximo HAHA
Backstage we see Bahh, Impact and Edwards. They're trying to get Eddie's attention. Eddie then starts talking to Moose, saying if he wants to involve his wife, then tonight will be a little taste of what he will do to him at Bound For Glory.
Impact says games are over, they're taking them to SlamTown. He asks Bahh is he's nervous to which he says "No No No!"
**commercial break**
Video package for LAX vs The OGz
The GWN moment of the week is a four corners Knockout's match from Bound For Glory 2010
Video package for oVe vs Cage/Lucha Bros.
**commercial break**
Backstage interview with Eli Drake. He discusses La Parka last week, saying he makes the rules, so La Parka was disqualified for bringing a chair last week. Eli delivers an open challenge for anyone who's from New York (have to be from there) for Bound For Glory!!
Gama Singh in ring, as we will find out who the weak link in The Desi Hit Squad is.
Rojit Ronju vs. Gursinder Singh
Gama says the loser has to go back to Punjabi and will no longer be a part of the Squad.
Lock up to start, and they stalemate. Ronju attacks from behind to take advantage. Punches and kicks before Singh hits a lung blower for two. Singh whips Ronju across who levels Singh but then gets caught in submission holds. Ronju gets out and hits a shining wizard for two.
Gama continues to shout orders from the outside to both men. Both men trade forearms before Singh gets advantage and hits a dropkick and after some back and forth, hits a modified flapjack for two. Ronju gets a leg trip and a stomp to the midsection for two.
Ronju then hits a vertical suplex and a front face suplex combo for two. Singh reverses things into an Olympic Slam for two. Ronju then rolls under the bottom rope with an apparent shoulder injury, but when Singh comes back he hits a flying knee and a face buster DDT for the 1-2-3!
Winner: Rojit Ronju
Gama then slaps Ronju multiple times and kicks him out of the ring and walks to the back with him.
**commercial break**
Johnny Impact/Fallah Bahh/Eddie Edwards vs. Austin Aries/Killer Kross/Moose
Impact and Kross will start. Chain wrestling to start and Kross hits a standing exploder suplex. Bahh tags in. Kross goes for the leg, can't get him up. Forearm drops Bahh. Bahh slaps him back. Bahh then fires off with forearms, but Kross hits a huge clothesline that takes down Bahh. Moose tags in, calls in Eddie who also tags in.
Moose and Eddie exchange blows, with Eddie calling for more.Moose rips his shirt, removes a glove, and eats Kobashi-like chops from Eddie. Eddie reverses a suplex into one of his own. Moose mounts the corner, but Eddie hits an enziguri and a hurricanrana for two.
Eddie then mounts the buckles, but Moose dropkicks him off after an Aries distraction. Austin attacks on the floor, and tosses Eddie back in. Moose tags in Kross who stomps away, hits a snapmare and a big kick. Kross then tags in Aries, who punches Eddie and tags in Moose.
Jawbreaker by Eddie and Moose tags in Aries. Eddie hits some chops and tags in Bahh. Bahh gets a boot in the corner but then hits a belly to belly on Aries. Bahh goes up top, but Moose hits a pump kick to take him down.
Aries stomps away and tags in Kross. Double team whip to the corner and clothesline from Kross, who then knees Bahh repeatedly.
**commercial break**
We're back as Moose is domination Bahh and he tags in Aries. Aries hits a drop toe hold and tries a submission hold, but can't put it on. He then tags in Moose, who continues to work over Bahh in the corner. Kross in and the beating continues.
Kross hits a DDT and covers for two. Kross sets Bahh in the corner and tags in Moose. Kross misses a shoulder charge in the corner, then Bahh hits a Samoan drop on Moose and tags in Impact, as Moose tags Aries. Aries hits a knee and boxes the ears. Impact then hits a leg lariat and a shining wizard for two. Impact then hangs Aries in the ropes and hits a German suplex off but misses Teady for Impact. Aries gets a school boy for two, floats over into a Last Chancery but Impact gets the ropes.
Impact floats out of a suplex, hits a superkick and gets two as Moose breaks it up. Moose hits a headbutt on Eddie, goes for Impact in the corner. Impact reverses the Go To Hell with an hurricanrana, Moose comes back with a clothesline and a pump kick on Eddie. Kross comes in but Bahh hits a superkick on him. Eddie with a suicide dive on Moose, and Bahh starts going up top, but Aries dropkicks him down and hits a Roaring Elbow that sends Bahh to the floor. Impact hits the Impact Kick and Starship Pain but Kross pulls him off the cover at two. Kross hits the Doomsday Saito on Impact on the floor, and Kross and Moose hits a powerbomb on the apron on Eddie. They toss Impact back in and Austin hits Impact with a brainbuster for the 1-2-3
Winners: Austin Aries/ Moose/ Killer Kross (pin fall)
**commercial break**
Bound For Glory video package
James Mitchell is playing an organ when Allie walks up. He says he knew she would be coming and asked if the darkness has consumed her yet. She says she's needs to go back to The Undead Realm… She says she's not going to go get her soul back, but he reminds her that when Su put her in the coffin, she made a deal, and he soul belongs to "him" now. She says she needs to get back there and get Keira out. Mitchell agrees, but he says if he scratches her back, never mind. He will make sure the coffin will be open Sunday night, but he makes no promises. She says they have a deal and they shake on it… Mitchell laughs as we fade to black
**commercial break**
Bound For Glory taping video package
Keyra vs. Tessa Blanchard
Keyra is considered the toughest woman in Mexico, who wrestles both women and men on the regular.
Lockup to start, Keira starts the forearm exchange. Keira hits a step up hurricanrana, and then a Michinoku Driver, followed by a moonsault off the second buckle for two. Keyra charges but Tessa rolls out. Keyra hits a superkick on Tessa on the floor, goes for a hurricanrana off the apron, but Tessa catches and slams Keyra into the post back first. Rolls her back in for a two count.
Abdominal stretch by Tessa, goes for a pump ha sleep by Meyra reverses into a cross body for two. Keyra gets Tessa in a corner, they run back and forth with clotheslines. Keyra then hits a running dropkick to a seated Tessa. Keyra pulls Tessa out, covers and gets a two. Keyra misses a charge, goes up but Tessa kicks her down and hits a Hangman DDT, then The Buzzsaw DDT for the 1-2-3
Winner: Tessa Blanchard (pin fall)
The LAX/OGz Summit is up next!
**commercial break**
The OGz come out first, lead by King, for the Summit. LAX comes out next to a large ovation. All six men are in the ring, and King says in a few short days, they step into the Concrete Jungle and he ends the myth and legend that is Konnan. He says Konnan held him back and would never step aside. Kings says Konnan is an old dog that needs to be shot in the back of the head and put out of his misery. King says he will destroy everyone Konnan and the LAX have ever worked for.
Konnan begins his retort in Spanish (I caught that he called him a stupid dog). The fans love it. He says he will send King back to his mother. Konnan then translates, calling King "Baby Nuts" And says all he has to do is say the word and everyone in Mexico City will rush the ring and jump King and he will help them. Konnan talks about all the disrespect King has brought upon him, including burning Konnan's old mask. Konnan talks about how he raised King, and the OGz, and made them ready. He says King isn't making boss moves, he's making bitch moves. He says the bosses aren't happy, and they want Konnan to deliver a message, that the cease fire ends…
NOW!
LAX jumps the OGz, who then retreat!!
Final video package for Bound For Glory, as we're THREE DAYS AWAY!!
I WILL SEE YOU SUNDAY, FOR BOUND FOR GLORY!!
Bearded IMPACT! Podcast, tomorrow, where every you get your podcasts!!!
---
Always Use Your Head and visit the official Pro Wrestling Tees store for The Chairshot All t-shirt proceeds help support the advancement of your favorite hard-hitting wrestling website, The Chairshot!

---
Levin's SmackDown Live Review (10/16/18)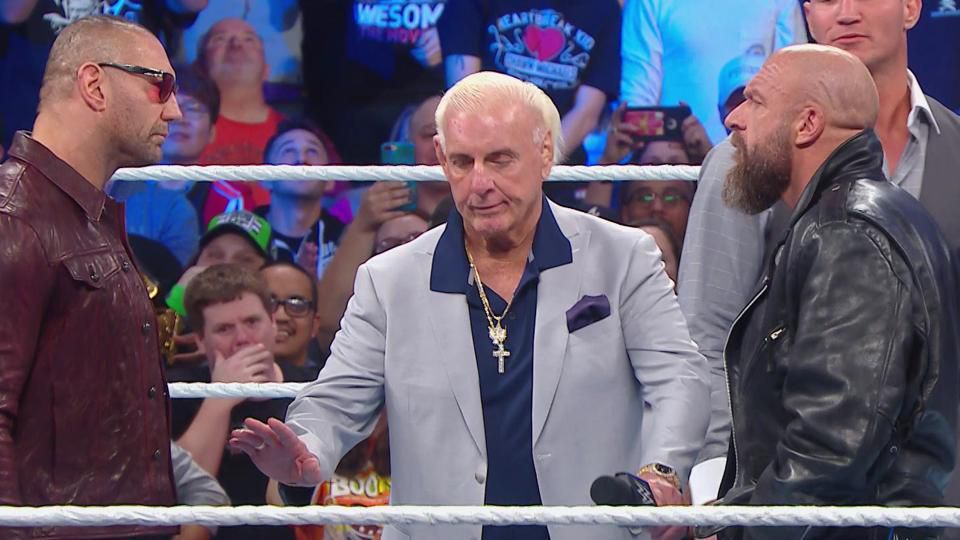 After watching parts (thank you Comcast) of SmackDown Live's 1,000th show, it is clear to me the company may not be done promoting matches in the future that feature stars of the past.
While I was not able to witness the entire show, the parts I did see left me thinking (out loud) whether WWE's commitment to showcasing part-time performers is truly worth the battle? Does the fan base gain anything from seeing older rivalries renewed? Do the current stars on the roster feel slighted in the least by having to share time with restructured programming?
The reunion of Evolution may be the reopening of Pandora's Box. The confrontation between Batista and Triple H could once again lead to a confrontation in the ring potentially at the Royal Rumble or as an addition to the card at WrestleMania 35. The back and forth between "The Animal" and the "King of Kings" was expected once Randy Orton spewed his venom about Batista leaving the company to pursue acting.
That's part of the script we all expected. The confrontation and vibe given off as Batista and Triple H "hugged it out" may have been part of the spot, but there are some undertones the company might want to save for another time and date. The use of veterans who have reemerged of late – with Undertaker and Trips in Australia and a tag team match between 'Taker and Kane and DX (Triple H and Shawn Michaels) may be great on paper, but it is also a hard sell since the announcers have downplayed Michaels' return to the ring.
Does a Batista-Triple H return match do anything for you? Are you entertained enough to think it is worth a long storyline? Batista has teased a return to the ring, much like The Rock has commented on social media how he cannot wait to get back to the company that made him a millionaire many times over. History tells us certain feuds stand the test of generational gaps.
Triple H and Undertaker is one. The Rock and Steve Austin – if it ever happened – is another. Given that both performers are still in amazing shape this advanced in their careers, is there any reason to think a match wouldn't sell? Probably not. Finding the right place and time to sell it is the key to its success. SmackDown Live has done such a phenomenal job of using two hours of "wrestling" effectively and has clearly become the "go to" program on WWE's circuit. Making sure this match gets the proper attention without sacrificing other wrestlers or programs is key.
I suspect the talk of a WWE "reunion" with Batista and Triple H will heat up in the next few weeks. A match looming in the coming year is almost as easy to predict as The Rock and Roman Reigns in a "match for the ages." The problem is the heat each wrestler brings must match the in-ring performance. We all know Triple H can carry his end of the deal. It remains to be seen if Batista, who has been off in Hollywood making movies, can do the same thing.
As a fan, I sure hope he can.
---
Always Use Your Head and visit the official Pro Wrestling Tees store for The Chairshot All t-shirt proceeds help support the advancement of your favorite hard-hitting wrestling website, The Chairshot!

---
WWE Evolution and Crown Jewel: Two Sides Of The Same Coin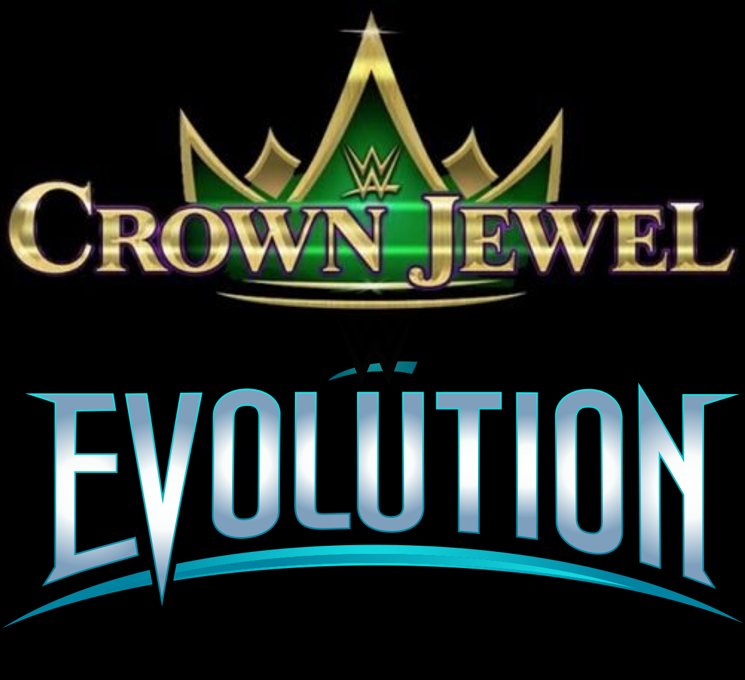 Juan Carlos Reneo takes a look at the differences–and also the similarities–of WWE Crown Jewel and WWE Evolution.
The next two PPVs that WWE will produce are very interesting by themselves. Crown Jewel has become a PR nightmare of WWE because of the latest news related to Saudi Arabia. Meanwhile Evolution, a show a lot of people are hopping to see, has become in a way ''celebration'' of women's wrestling. Interesting enough these two shows are close to one another, making it bizarre for WWE by having praise for making evolution and a lot of bad publicity because of Crown Jewel.
In paper the WWE-Saudi Arabia deal, receiving from 450 to 500 million dollars for a 10-year deal look great but the deal had its main problem which was Saudi Arabia's treatment on women and LGBTQ community, two communities in which WWE represents with campaigns and events. Crown Jewel as of this moment will still be celebrated despite the media and even senators of the United Stated pressuring WWE to cancel the show because of recent events. Vince McMahon who is known as stubborn man has his plan to go to Saudi Arabia and do Crown Jewel even if people and wrestlers of WWE like it or not.
Evolution at first looked like an apology PPV given to the female roster for not being able to compete in Saudi Arabia because of the laws of the country. When we first heard of Evolution people (I include myself) were excited for the concept of this PPV and a way to give the spotlight to the great female roster WWE has right now. But all the excitement and focus of Evolution went away when WWE announced the show Crown Jewel that would be celebrated only 5 days later and making Evolution into ''look we are progressive now but in 5 days we are not progressive anymore''. Evolution now has become a bad apology for WWE making a deal with a country that is not fan to put it in nice words of the LGBTQ community and women despite they stating they are making cultural changes which in most cases is not true.
Timing has not been a friend of WWE lately, with first the idea of Evolution and Crown Jewel being only a few days apart and seeing the current events that happened. The hashtag #CancelCrownJewel has become very popular in the last coupe of days, but will this pressure cancel the show? When fans pointed out to WWE and Snickers why WWE shouldn't name a battle royal after the wrestling legend Moolah, it was the right thing to do so there is a record of WWE doing the right thing in recent history.
We also must see the legal nightmare for WWE if they decide to cancel the Crown Jewel show. WWE and Saudi Arabia would enter a tenacious legal battle that most likely would see Saudi Arabia standing tall over WWE. The promotion of Vince McMahon is a corner right now that they were destined to be in from the moment they decided to accept the deal with Saudi Arabia.
Will WWE do the right thing? The best answer I could give to anyone who asked me this question is most likely not, in WWE money speaks over moral integrity, which for all of us fans and followers of the product of WWE should not be a surprised.
---
Always Use Your Head and visit the official Pro Wrestling Tees store for The Chairshot All t-shirt proceeds help support the advancement of your favorite hard-hitting wrestling website, The Chairshot!

---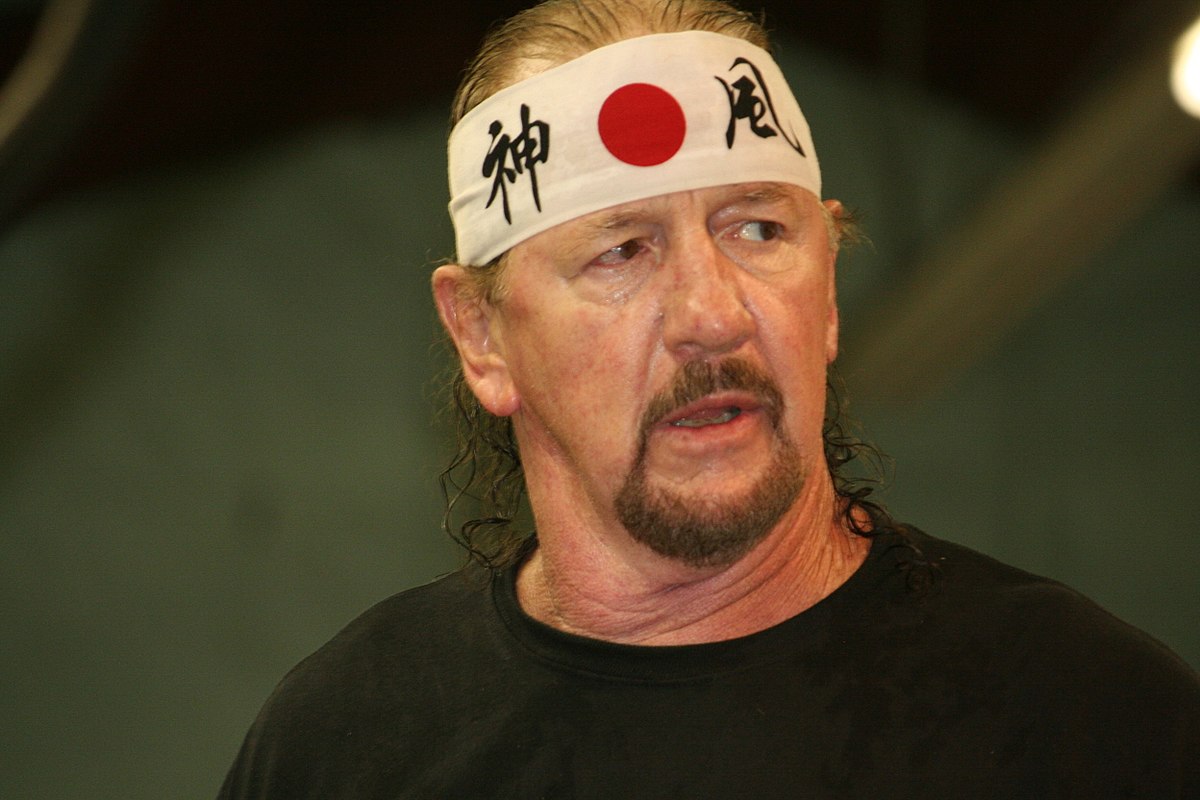 A couple of weeks ago, I suggested that WWE could use this time of year, where business is traditionally down anyway, to try some things they hadn't done before. They've gone a different direction. WWE is bringing back every legend & part-timer they can find to try & get some attention from a public more interested in the NFL, NBA rumors, the new TV season, Kanye West & almost anything else going on.
We've got Shawn Michaels coming back to team with Triple H against Undertaker & Kane for that sweet Saudi blood money. Trish Stratus & Lita have come back to take on their old rival Mickie James & her good friend Alexa Bliss, who honestly is just lucky she has the promo ability to be involved at this point. Brock Lesnar is hanging around because the price is right, along with John Cena finishing people off with the SIXTH MOVE OF DOOM.
I mean, it's a strategy. It's not one that I find particularly entertaining, but WWE has found success with it in the past. And let's be honest, it's one that the fans endorse every year with their money, their cheers & their chants. Every year at the Hall of Fame ceremony, there's thousands of fans breaking into speeches with "ONE MORE MATCH". Why wouldn't WWE listen to these people that paid way too much money to sit in an arena & watch speeches? It makes perfect sense. People don't care about the current WWE Superstars. They want to see the guys & gals from their childhood. WWE will bring the ones that are available.
But let's not single WWE out here. Every wrestling promoter that has ever run a show has attempted to draw money from nostalgia at some point. Most indie feds book old WWE guys to draw a house. Once somebody appears on that television, there's a certain recognizability factor that can get them booked for years after Vince lets them go.
Here are the Top 5 Old Wrestlers.
5. Ric Flair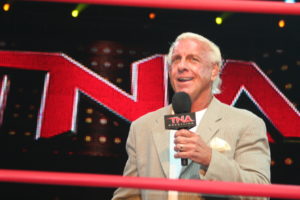 Ric was 40 years old during what many consider to be his peak in-ring performance year, 1989. He was a wily veteran throughout WCW's entire existence. He was supposed to be the guy that passed the torch, and he did on multiple occasions. Somehow, it always ended up back in his hands. It wasn't his fault that nobody could carry it the way he did.
The culture of WCW wore on Flair, and towards the end of the company's existence it seemed like he was near the end of his in-ring career. WWE breathed new life into him, and he had many more years of wily veteran left in him. He was just under 60 when he had his last WWE match, and just over 60 when he had his last wrestling match. He'd still be wrestling today if somebody would let him.
4. Jerry Lawler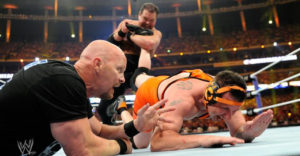 The King was never the best-looking athlete, but he was always a master of psychology. He knew what the people wanted to see, and the right time to give it to them. He knew the time & place where he needed to be the chickenshit heel, and where he needed to be the babyface that got beat up and then dropped the strap. He also threw one of the best punches in the business.
Even though Lawler is more remembered as a commentator than as a wrestler in WWE, he could always go into the ring when the time called for it. He was over the age of 60 when he was feuding with The Miz & challenging for the WWE Championship, and having the best matches of Miz's title run. A heart attack ended Lawler's WWE in-ring career, but he still competes on the indy circuit occasionally because it's what he knows & loves. Asking him to retire would be lunacy.
3. Minoru Suzuki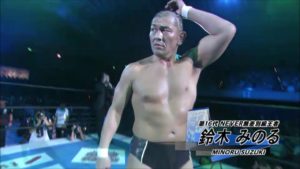 Suzuki hasn't been around as long as the other people on this list. He's only 50 right now. But I feel like if you had the term "old wrestler" or "grizzled veteran" in an encyclopedia, this man's picture would be next to it. He just looks like the kind of guy that represents the old school and would slap you if you didn't respect the business.
Suzuki is known as a co-founder of Pancrase, where he met most of the old-school MMA legends in the ring. Ken Shamrock, Bas Rutten, Frank Shamrock & Masakatsu Funaki were some of the names. He even met Jushin Thunder Liger in an MMA match. He eventually made his way to pro wrestling, first in All Japan & then in New Japan where he formed the Suzuki-gun faction. I figure if he asks you to join his faction, you pretty much have to out of fear.
2. Terry Funk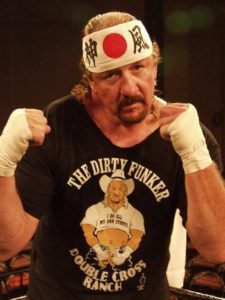 As the Funker got older, he got crazier. Funk was already a legend when he arrived in WCW in 1989 at the age of 45 to feud with Ric Flair. Once he got done with that legendary piece of business, he decided he needed to get hardcore in order to get with the times. He did deathmatches in Japan with some dude named Cactus Jack. He did moonsaults off the top rope. He became the patron saint of Extreme Championship Wrestling.
Terry & his brother Dory Funk Jr. were an interesting pair. Dory never changed through the years. He always worked the same style throughout his entire career, which I'm pretty sure is still ongoing. Terry constantly changed. He always wanted to fit in with what was going on at the time. He was middle aged & crazy, and despite announcers' claims to the contrary, he was the toughest SOB in the business. When you're tough, you can go on a lot longer than people expect.
Honorable Mention: Mae Young
Mae didn't exactly have classic matches in her advanced years, but good luck finding a tougher old broad that ever set foot in the ring. Her willingness to take any bump & do any silly thing the writers could think of made her a staple of the WWF Attitude Era at an age where most wrestlers aren't even alive.
1. Nick Bockwinkel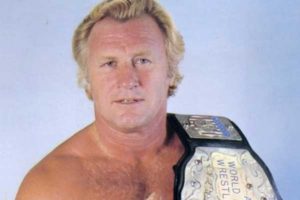 One of the criticisms of Verne Gagne's AWA was the fact that he stuck with the same guys on top forever. Longtime stars like Crusher, Baron von Raschke & Verne himself were in top spots on the card years after they should have been. When fans were looking for something new during the 1980s, all the AWA had for most of the decade were the guys that stuck around.
Bockwinkel was a good example of the AWA's tendency to push guys forever. When Verne didn't have the AWA Championship, it was usually Nick that had it. Sometimes it worked, sometimes it led to backlashes that made Jeff Jarrett seem like a popular NWA Champion. However, the difference between Nicholas & the others previously listed was simple: the dude could still flat-out go in the ring into his 50s. Most of what people have seen of Bockwinkel's work is from the 1980s, when he was in his late 40s & early 50s. His advanced ring psychology & technical wrestling skills made him seem ageless. His 60 minute draw with Curt Hennig in Las Vegas at the end of 1986, when Bockwinkel was 52 years old, is the best 60 minute draw I've ever seen. Hennig learned how to work on that night & others like it across the ring from Bockwinkel, and eventually became Perfect as a result.
Most of the people on this list evolved as they got older. Nick Bockwinkel was an evolved gentleman from the beginning.
---
Always Use Your Head and visit the official Pro Wrestling Tees store for The Chairshot All t-shirt proceeds help support the advancement of your favorite hard-hitting wrestling website, The Chairshot!

---