Chris' IMPACT! Wrestling Results & Coverage (10/11/18)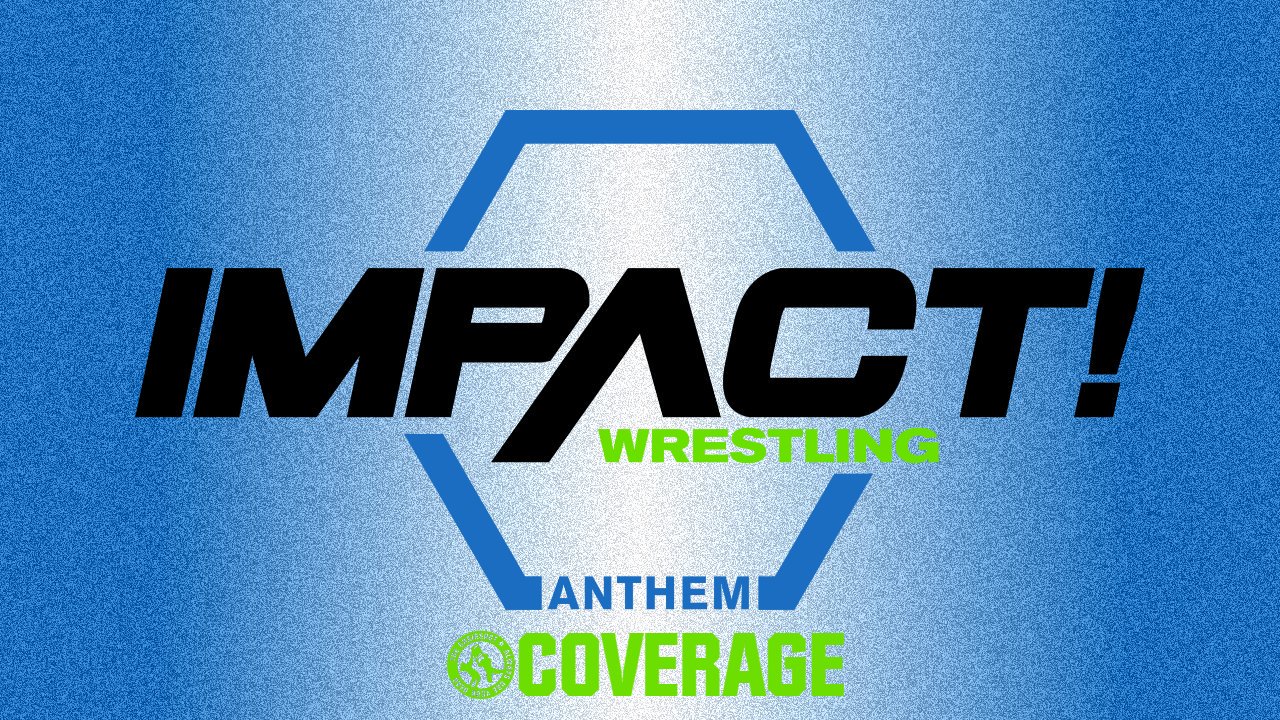 IMPACT! Wrestling comes from Mexico City as we are three days away from Bound For Glory!!!
Follow me on Twitter: @OldSkewlPantz
Listen to the Bearded IMPACT! Podcast every Friday morning!!
QUICK RESULTS
Petey Williams d. Trevor Lee, Jack Evans and Puma King – pin fall on Lee, Canadian Destroyer
Maximo d. Grado – pin fall, kiss
Loser Leaves IMPACT: Rojit Ronju d. Gursinder Singh – pin fall, face buster DDT
Austin Aries/ Moose/ Killer Kross d. Johnny Impact/ Fallah Bahh/ Eddie Edwards – pin fall, Aries pins Impact, brain buster
Tessa Blanchard d. Keyra – pin fall, Buzzsaw DDT
________________________________
IMPACT! WRESTLING (10/11)
Video package recapping the feuds going into Bound For Glory kick us off tonight!
Trevor Lee vs. Jack Evans vs. Puma King vs. Petey Williams
All four men square off to start, then Lee celebrates and all four men begin exchanging blows. This will not be easy to follow. Puma starting with Petey after, and they wrestle to a stalemate.
Petey hits a drop toe hold onto Puma on the second rope and hits a dropkick to his back. Puma reverses a whip and hits a flapjack, then Lee runs in a hits a tilt a whirl back breaker on Puma for two. Lee throws Petey and dumps Puma out.
Lee puts Petey in a corner, chokes him with his boot, and tries to start a USA chant. Lee hits a hard whip on Oetey in a corner, covers for two. A delayed vertical suplex is reversed and then Petey hits a side Russian leg sweep on Lee. Petey goes for the Destroyer, but it's reversed. Petey with a double leg, into a sharpshooter. Evans breaks up the hold, then dropkicks Puma and goes to work on Petey.
One legged drop kick on Petey, then into a standing moonsault by Evans, Lee breaks it up, Puma in as well and he delivers kicks to Lee and Evans. Puma then flies off the buckles to Evans on the floor, runs back in and hits Lee with a code breaker for two.
Evans hits a dropkick/moonsault off Puma, landing on Lee for two. Puma charges Evans in the corner and whips him across, but it's reversed. Puma goes up top, but Evans hits a cartwheel enziguri on Puma on the top rope. Evans then comes off the top with a 630 Splash, but Lee then hits a stomp on a standing Evans. Petey Williams goes for a tornado move, lands on his feet, and then hits A CANADIAN DESTROYER on Lee for the 1-2-3!!!!!
Winner: Petey Williams (pin fall)
Backstage, the OGz are arriving to the arena for their summit tonight.
**commercial break**
Backstage interview with Rich Swann who says he's happy Sydal found someone to buy into his hippy bull crap. He says he found a partner for Sunday, and they're going to go off.He then calls for the footage to be played, and his tag team partner is WILLIE MACK!!!!
Grado vs. Maximo
Grado is coming out solo tonight after what happened to Joe Hendry last week.
Maximo gets a huge pop from the AAA crowd in Mexico City. Don calls him the Mexican Grado lol
Maximo has a shirt that says "KISS ME" and the crowd begins to chant "beso"
Both men play to the crowd before they start. Maximo goes behind Grado and gyrates his hips, to which Grado begs off. Grado then goes behind and Maximo grinds on him again.
Maximo then hits a shoulder tackle and then cartwheels away. Grado stacks up Maximo for two, and then a bodyslam. Grado with a diving headbutt for two again. Maximo goes down stairs to break up the punch combo, and then chops away in the corner. Maximo the distracts Grado and goes to kiss him, then goes off the ropes with a pair of clotheslines for two.
Maximo hits a drop kick that sends Grado to the floor and he follows it up with a tope suicida!!! Throws Grado back in and covers for two.
Grado then regains the advantage, hits his combo and elbow, then lowers his straps. Now it looks like he's wearing a girdle. Maximo then kisses Grado and covers him for the 1-2-3
Winner: Maximo (pin fall)
After the match, Grado goes to shake hands, which Maximo accepts, and then Grado kisses Maximo HAHA
Backstage we see Bahh, Impact and Edwards. They're trying to get Eddie's attention. Eddie then starts talking to Moose, saying if he wants to involve his wife, then tonight will be a little taste of what he will do to him at Bound For Glory.
Impact says games are over, they're taking them to SlamTown. He asks Bahh is he's nervous to which he says "No No No!"
**commercial break**
Video package for LAX vs The OGz
The GWN moment of the week is a four corners Knockout's match from Bound For Glory 2010
Video package for oVe vs Cage/Lucha Bros.
**commercial break**
Backstage interview with Eli Drake. He discusses La Parka last week, saying he makes the rules, so La Parka was disqualified for bringing a chair last week. Eli delivers an open challenge for anyone who's from New York (have to be from there) for Bound For Glory!!
Gama Singh in ring, as we will find out who the weak link in The Desi Hit Squad is.
Rojit Ronju vs. Gursinder Singh
Gama says the loser has to go back to Punjabi and will no longer be a part of the Squad.
Lock up to start, and they stalemate. Ronju attacks from behind to take advantage. Punches and kicks before Singh hits a lung blower for two. Singh whips Ronju across who levels Singh but then gets caught in submission holds. Ronju gets out and hits a shining wizard for two.
Gama continues to shout orders from the outside to both men. Both men trade forearms before Singh gets advantage and hits a dropkick and after some back and forth, hits a modified flapjack for two. Ronju gets a leg trip and a stomp to the midsection for two.
Ronju then hits a vertical suplex and a front face suplex combo for two. Singh reverses things into an Olympic Slam for two. Ronju then rolls under the bottom rope with an apparent shoulder injury, but when Singh comes back he hits a flying knee and a face buster DDT for the 1-2-3!
Winner: Rojit Ronju
Gama then slaps Ronju multiple times and kicks him out of the ring and walks to the back with him.
**commercial break**
Johnny Impact/Fallah Bahh/Eddie Edwards vs. Austin Aries/Killer Kross/Moose
Impact and Kross will start. Chain wrestling to start and Kross hits a standing exploder suplex. Bahh tags in. Kross goes for the leg, can't get him up. Forearm drops Bahh. Bahh slaps him back. Bahh then fires off with forearms, but Kross hits a huge clothesline that takes down Bahh. Moose tags in, calls in Eddie who also tags in.
Moose and Eddie exchange blows, with Eddie calling for more.Moose rips his shirt, removes a glove, and eats Kobashi-like chops from Eddie. Eddie reverses a suplex into one of his own. Moose mounts the corner, but Eddie hits an enziguri and a hurricanrana for two.
Eddie then mounts the buckles, but Moose dropkicks him off after an Aries distraction. Austin attacks on the floor, and tosses Eddie back in. Moose tags in Kross who stomps away, hits a snapmare and a big kick. Kross then tags in Aries, who punches Eddie and tags in Moose.
Jawbreaker by Eddie and Moose tags in Aries. Eddie hits some chops and tags in Bahh. Bahh gets a boot in the corner but then hits a belly to belly on Aries. Bahh goes up top, but Moose hits a pump kick to take him down.
Aries stomps away and tags in Kross. Double team whip to the corner and clothesline from Kross, who then knees Bahh repeatedly.
**commercial break**
We're back as Moose is domination Bahh and he tags in Aries. Aries hits a drop toe hold and tries a submission hold, but can't put it on. He then tags in Moose, who continues to work over Bahh in the corner. Kross in and the beating continues.
Kross hits a DDT and covers for two. Kross sets Bahh in the corner and tags in Moose. Kross misses a shoulder charge in the corner, then Bahh hits a Samoan drop on Moose and tags in Impact, as Moose tags Aries. Aries hits a knee and boxes the ears. Impact then hits a leg lariat and a shining wizard for two. Impact then hangs Aries in the ropes and hits a German suplex off but misses Teady for Impact. Aries gets a school boy for two, floats over into a Last Chancery but Impact gets the ropes.
Impact floats out of a suplex, hits a superkick and gets two as Moose breaks it up. Moose hits a headbutt on Eddie, goes for Impact in the corner. Impact reverses the Go To Hell with an hurricanrana, Moose comes back with a clothesline and a pump kick on Eddie. Kross comes in but Bahh hits a superkick on him. Eddie with a suicide dive on Moose, and Bahh starts going up top, but Aries dropkicks him down and hits a Roaring Elbow that sends Bahh to the floor. Impact hits the Impact Kick and Starship Pain but Kross pulls him off the cover at two. Kross hits the Doomsday Saito on Impact on the floor, and Kross and Moose hits a powerbomb on the apron on Eddie. They toss Impact back in and Austin hits Impact with a brainbuster for the 1-2-3
Winners: Austin Aries/ Moose/ Killer Kross (pin fall)
**commercial break**
Bound For Glory video package
James Mitchell is playing an organ when Allie walks up. He says he knew she would be coming and asked if the darkness has consumed her yet. She says she's needs to go back to The Undead Realm… She says she's not going to go get her soul back, but he reminds her that when Su put her in the coffin, she made a deal, and he soul belongs to "him" now. She says she needs to get back there and get Keira out. Mitchell agrees, but he says if he scratches her back, never mind. He will make sure the coffin will be open Sunday night, but he makes no promises. She says they have a deal and they shake on it… Mitchell laughs as we fade to black
**commercial break**
Bound For Glory taping video package
Keyra vs. Tessa Blanchard
Keyra is considered the toughest woman in Mexico, who wrestles both women and men on the regular.
Lockup to start, Keira starts the forearm exchange. Keira hits a step up hurricanrana, and then a Michinoku Driver, followed by a moonsault off the second buckle for two. Keyra charges but Tessa rolls out. Keyra hits a superkick on Tessa on the floor, goes for a hurricanrana off the apron, but Tessa catches and slams Keyra into the post back first. Rolls her back in for a two count.
Abdominal stretch by Tessa, goes for a pump ha sleep by Meyra reverses into a cross body for two. Keyra gets Tessa in a corner, they run back and forth with clotheslines. Keyra then hits a running dropkick to a seated Tessa. Keyra pulls Tessa out, covers and gets a two. Keyra misses a charge, goes up but Tessa kicks her down and hits a Hangman DDT, then The Buzzsaw DDT for the 1-2-3
Winner: Tessa Blanchard (pin fall)
The LAX/OGz Summit is up next!
**commercial break**
The OGz come out first, lead by King, for the Summit. LAX comes out next to a large ovation. All six men are in the ring, and King says in a few short days, they step into the Concrete Jungle and he ends the myth and legend that is Konnan. He says Konnan held him back and would never step aside. Kings says Konnan is an old dog that needs to be shot in the back of the head and put out of his misery. King says he will destroy everyone Konnan and the LAX have ever worked for.
Konnan begins his retort in Spanish (I caught that he called him a stupid dog). The fans love it. He says he will send King back to his mother. Konnan then translates, calling King "Baby Nuts" And says all he has to do is say the word and everyone in Mexico City will rush the ring and jump King and he will help them. Konnan talks about all the disrespect King has brought upon him, including burning Konnan's old mask. Konnan talks about how he raised King, and the OGz, and made them ready. He says King isn't making boss moves, he's making bitch moves. He says the bosses aren't happy, and they want Konnan to deliver a message, that the cease fire ends…
NOW!
LAX jumps the OGz, who then retreat!!
Final video package for Bound For Glory, as we're THREE DAYS AWAY!!
I WILL SEE YOU SUNDAY, FOR BOUND FOR GLORY!!
Bearded IMPACT! Podcast, tomorrow, where every you get your podcasts!!!
The Good, Bad and Ugly: Pre WWE Elimination Chamber 2019
Is WWE Elimination Chamber shaping up to be Good, Bad, or Ugly?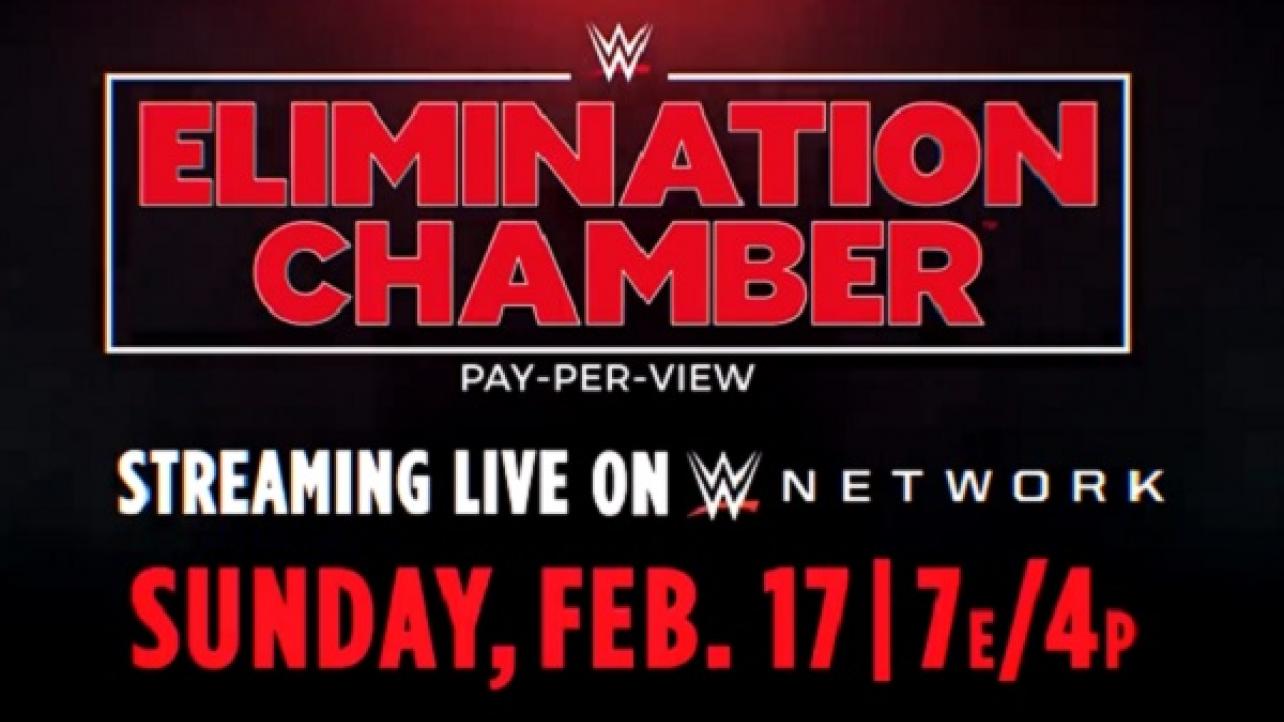 Bobby gives us the Good, Bad and Ugly of how Elimination Chamber looks on paper!
WrestleMania is obviously the big show coming up but we have a couple of pit stops along the way.  This pit stop is a Good one though.  We have potential for a lot of changes, a lot of memories and a lot of action in a jam packed Pay Per View!  Let's find out if the layout is looking Good, Bad or Ugly?
GOOD
WWE Title Elimination Chamber Match– Daniel Bryan vs. AJ Styles vs. Jeff Hardy vs. Kofi Kingston vs. Randy Orton vs. Samoa Joe
Like all Elimination Chambers of the past, we have a lot going on here in this one.  The Chamber itself will lend a hand in this ultra-violent, insane battle for a prestigious Championship.  The participants are also bred for action, as all of them have been in crazy matches almost their whole respective careers.  How do you make it even better than it already could have been?  You add Kofi Kingston after he had a freak of a showing on this week's SmackDown.  This match is going to be non-stop and deliver even to the most outlandish fan.  I expect nothing but Good, in fact, Great things here, and a hell of an effort.  However it will be Daniel Bryan retaining his New Title!  I also expect to see the return of a certain "creepy, kooky family" and I don't mean Gomez.  Follow the buzzards because this match is going to kill it!
WWE Women's Tag Team Elimination Chamber Match– Nia Jax & Tamina vs. Sasha Banks & Bayley vs. Carmella & Naomi vs. The Riott Squad vs. Mandy Rose & Sonya Deville vs. The IIconics
Like the WWE Title Match, this match has the advantage of being in an Elimination Chamber almost guaranteeing success.  It will be entertaining and full of action.  The talent here is 50/50.  Some Good, some Bad, and even some Ugly, however we will see an abundance of Good here as the teams will need to show off, and put the WWE Crew on notice.  These teams have a lot to prove in this historic match.  They will show up and they will beat the hell out of each other until only 1 survives, and it will be Good.  It has to be Good.  The whole world is watching.  Mandy Rose and Sonya Deville Win! 
WWE Raw Women's Title Match– "Rowdy" Ronda Rousey (C) vs. Ruby Riott
Ruby Riott is dangerously underused but this match is to act sort of as a remedy to that.  Riott and her girls bring a ton of entertainment value and the in ring work isn't disappointing either.  This is Ruby Riott's biggest match so far in her career and puts her center stage against one of the most watched athletes of any sport, Ronda Rousey.  With a talent like Ruby Riott, Rousey should be able to keep it together and have a Good, concise match.  Hopefully Riott can control her.  Rousey Retains!
WWE Intercontinental Title Handicap Match– Bobby Lashley (C) w/ Lio Rush vs. Finn Balor
Both guys are rocking out lately.  Finn Balor never loses a step and always delivered.  He simply is one of the best.  Everything he does gets the audience amped up and he constantly outdoes himself putting it all on the line.  Lashley since having Lio Rush has been very impressive.  Not having the pressure of promo's and being able to just be this freak of nature has suited him well.  Not to mention Lio Rush being actively working and being a huge part of the match will benefit the whole thing.  The Man of the Hour is supremely talented and can move around like no other.  With Lio Rush, Lashley certainly deserves his current run and dominance.  Even with Lio Rush in the ring, Finn Balor will shock the world and win the WWE Intercontinental Championship.
WWE Cruiserweight Title Match– Buddy Murphy (C) vs. Akira Tozawa
Another 205 Live match with two underappreciated, great high flyers.  Buddy Murphy's unorthodox style is an acquired taste but a Good one.  And athough Tozawa has become a comedic character he can certainly move around the ring artfully.  It will be a solid match but will not leave any more of an impression than 205 Live ever does.  Most just don't seem to care.  Buddy Murphy Retains!
BAD
WWE Smackdown Tag Team Title Match– The Miz & Shane McMahon (C) vs. The Usos
As Good as the Usos are, and as Good as Shane and Miz are, this match isn't very exciting.  The buildup, the gimmicks and stories are all really unnecessary.  McMiz is obliviously horrible.  Shane McMahon is an incredible athlete and a genius.  He has had some of the craziest matches and high spots as any legend.  The Miz, one of the best and most underappreciated figures in sports entertainment.  The Usos are straight legends.  So why should we be skeptical?  The chances of botched, awkward spots will be aplenty and the match already is pointless.  There are chances for serious injuries to all and a ton of potential for failure.  McMiz will win but that is the biggest loss of the night. So many other teams could have a shot but McMiz with the belts is an unforgivable waste.   
UGLY
Baron Corbin vs. Braun Strowman
Before this gets Ugly, Baron Corbin has been a lot better as of late.  He has improved immensely both on the mic and in the ring.  He has been working hard and getting a lot of tv time to show for it.  Strowman always is a major presence anytime he is on camera but has been horrible lately.  This could be a very ugly, hard to watch match and we will all hope and pray for a quick squash to give more time to some other more deserving matches. 
FINAL
OVERALL
All signs point to Good.  This show looks like it has some big time spots ahead and a lot of potential changes to occur.  No matter the outcomes we can all expect it to be a Good, entertaining pay per view.   Can Elimination Chamber deliver or will it be an Ugly shame?  We will all be watching Sunday Night where all of our questions will be answered.  Enjoy the show!
Vitalli: Pro Wrestling Is For Everybody. Kind Of…
Is pro wrestling for everyone? There are two sides to the argument, and this is the side most aren't qualified to share.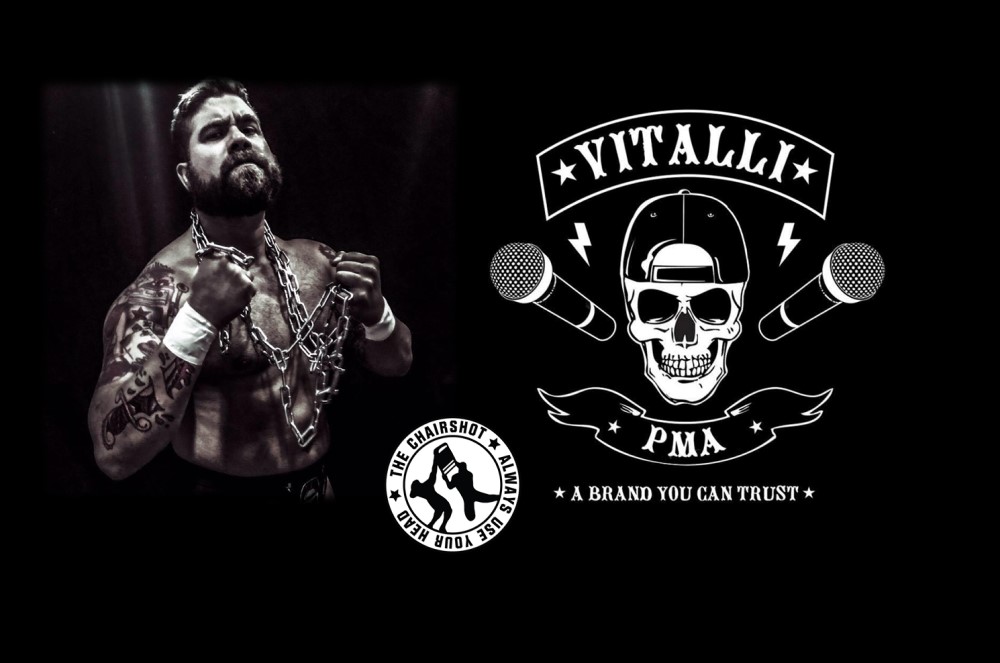 The generational fight for pro wrestling continues, but this time you get the view from the talent side thanks to Dom Vitalli!
Wrestling is for everybody. You see and hear it all the time. Sounds cool to say and looks great on a t-shirt, but what happens if we really break down such a broad statement? What if, something that has become common place, particularly out there in the indie scene, creates more harm than good? There are two viewpoints one must consider when encountering this statement; the fan's and the wrestler's.
The Fan
For the fan, I think this term is nearly flawless. Anyone, from any socioeconomic background, can enjoy professional wrestling, especially with the variety available out there in today's market. In general, wrestling fans are quite welcoming to newbies, aside from the internet or course! Die hard wresting fans have a very unique way to make brand new fans feel at home and a part of something special. On the other hand, we also need to consider that not everyone loves this as much as we do. To this day, I'm sure we all hear every now and then, "you still watch that stuff"? No matter how great wrestling can be, how exciting/entertaining it is, or how much it plays on our heartstrings, there will always be those that just do not get it. Those people, wrestling is surely not for.
The Wrestlers
So what about the wrestlers? Surely pro wrestling is all-inclusive and should be open to anyone and everyone, right? Wrong! Now when I say that, I don't mean that from it's broadest perspective. Of course it should be open to wrestlers of all color, race, religion, sexual orientation, and so on. What I'm referring to is, just because you love professional wrestling, doesn't mean you get to be a part of this. For years I have heard the argument from so many people that have snuck into our locker rooms that they deserved to be there because they've, "been a fan for X amount of years" or "am more passionate about this than anything else". That's all fine and well, but those are just claims any and everyone can make. Then what?
Somewhere along the line, the barriers to entry to pro wrestling became a bit too lax. If you ask me, it's because policing a dressing room is now looked down upon as a form of "bullying" from a much more sensitive generation. We are still on the tail-end of the last generation of guys that had to fight, scratch, claw, and nearly sell a vital organ just to be considered to enter this amazing business. Forgive us if we don't take too kindly to those that get in on east street. Also consider, the talent pool has been completely watered down due to this epidemic. This generation has a tremendous amount of guys and gals with amazing talent and natural ability. Far more than years past. It also has a gigantic surplus of people that call themselves wrestlers that really have no business being inside of a wrestling ring, let alone on our side of the rail. These folks are put on low-level, castaway shows due to them "being a nice guy" or "deserving a shot" completely unrelated to any of their ability of lack thereof. For every Shane Strickland' there are 100 Shitty McBackyard's. To me, safety needs to be the top priority for all wrestlers. The more lax we get on who we allow on our stage, the more we put our bodies, our livelihood, at risk.
The fans are the fortunate ones here. There is a wrestling show out there for all of you. Something that will strike a cord within and put a smile on your face while you get lost in the moment. As for the wrestlers, remember that what you do is not easy. If done right, it takes years of hard-work, sacrifice, and training to attain. It is okay to be protective of what you hold so dear. Just remember this; everyone wants to get into the nightclub known to be the most difficult to get into. The nightclub that let's anyone in is almost always the backup plan or last resort with the shittiest clientele. Wrestling should ALWAYS be the hottest nightclub in town.
---
Dom Vitalli has two decades of experience in a professional wrestling ring, and has grown to be one of the most renown trainers in the state of Arizona.