Chris' IMPACT! Wrestling Results & Coverage (10/11/18)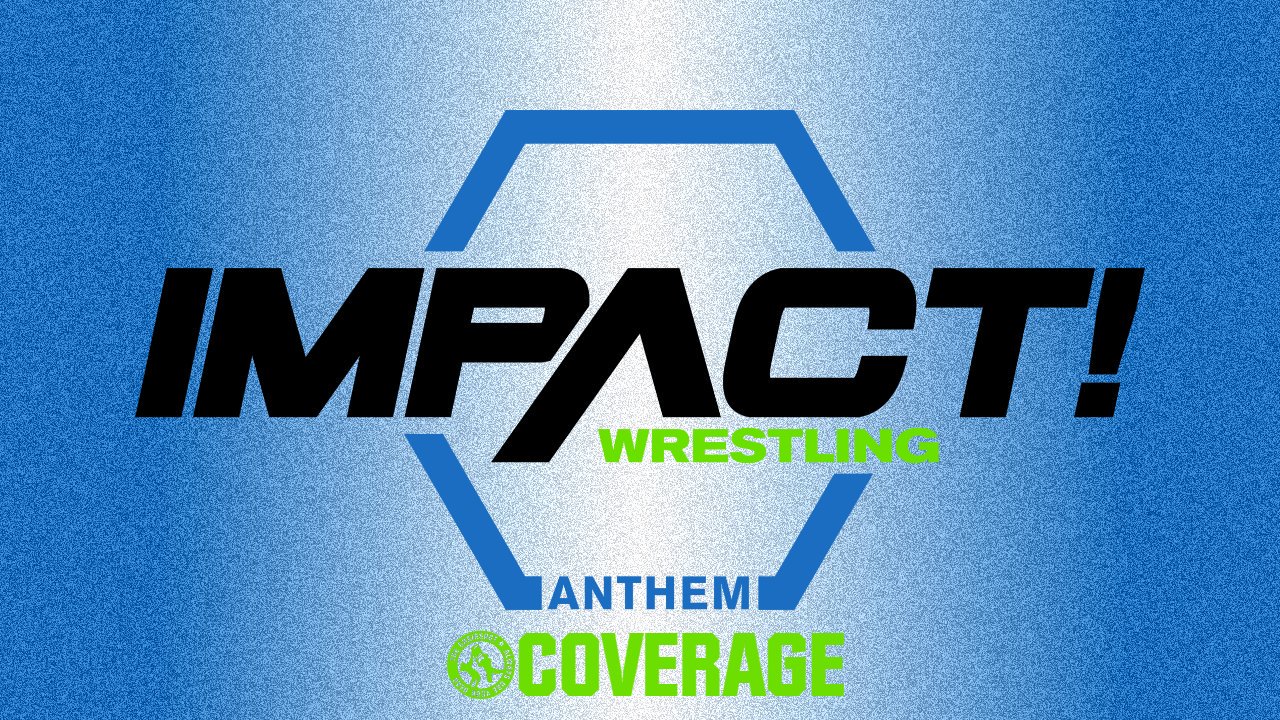 IMPACT! Wrestling comes from Mexico City as we are three days away from Bound For Glory!!!
Follow me on Twitter: @OldSkewlPantz
Listen to the Bearded IMPACT! Podcast every Friday morning!!
QUICK RESULTS
Petey Williams d. Trevor Lee, Jack Evans and Puma King – pin fall on Lee, Canadian Destroyer
Maximo d. Grado – pin fall, kiss
Loser Leaves IMPACT: Rojit Ronju d. Gursinder Singh – pin fall, face buster DDT
Austin Aries/ Moose/ Killer Kross d. Johnny Impact/ Fallah Bahh/ Eddie Edwards – pin fall, Aries pins Impact, brain buster
Tessa Blanchard d. Keyra – pin fall, Buzzsaw DDT
________________________________
IMPACT! WRESTLING (10/11)
Video package recapping the feuds going into Bound For Glory kick us off tonight!
Trevor Lee vs. Jack Evans vs. Puma King vs. Petey Williams
All four men square off to start, then Lee celebrates and all four men begin exchanging blows. This will not be easy to follow. Puma starting with Petey after, and they wrestle to a stalemate.
Petey hits a drop toe hold onto Puma on the second rope and hits a dropkick to his back. Puma reverses a whip and hits a flapjack, then Lee runs in a hits a tilt a whirl back breaker on Puma for two. Lee throws Petey and dumps Puma out.
Lee puts Petey in a corner, chokes him with his boot, and tries to start a USA chant. Lee hits a hard whip on Oetey in a corner, covers for two. A delayed vertical suplex is reversed and then Petey hits a side Russian leg sweep on Lee. Petey goes for the Destroyer, but it's reversed. Petey with a double leg, into a sharpshooter. Evans breaks up the hold, then dropkicks Puma and goes to work on Petey.
One legged drop kick on Petey, then into a standing moonsault by Evans, Lee breaks it up, Puma in as well and he delivers kicks to Lee and Evans. Puma then flies off the buckles to Evans on the floor, runs back in and hits Lee with a code breaker for two.
Evans hits a dropkick/moonsault off Puma, landing on Lee for two. Puma charges Evans in the corner and whips him across, but it's reversed. Puma goes up top, but Evans hits a cartwheel enziguri on Puma on the top rope. Evans then comes off the top with a 630 Splash, but Lee then hits a stomp on a standing Evans. Petey Williams goes for a tornado move, lands on his feet, and then hits A CANADIAN DESTROYER on Lee for the 1-2-3!!!!!
Winner: Petey Williams (pin fall)
Backstage, the OGz are arriving to the arena for their summit tonight.
**commercial break**
Backstage interview with Rich Swann who says he's happy Sydal found someone to buy into his hippy bull crap. He says he found a partner for Sunday, and they're going to go off.He then calls for the footage to be played, and his tag team partner is WILLIE MACK!!!!
Grado vs. Maximo
Grado is coming out solo tonight after what happened to Joe Hendry last week.
Maximo gets a huge pop from the AAA crowd in Mexico City. Don calls him the Mexican Grado lol
Maximo has a shirt that says "KISS ME" and the crowd begins to chant "beso"
Both men play to the crowd before they start. Maximo goes behind Grado and gyrates his hips, to which Grado begs off. Grado then goes behind and Maximo grinds on him again.
Maximo then hits a shoulder tackle and then cartwheels away. Grado stacks up Maximo for two, and then a bodyslam. Grado with a diving headbutt for two again. Maximo goes down stairs to break up the punch combo, and then chops away in the corner. Maximo the distracts Grado and goes to kiss him, then goes off the ropes with a pair of clotheslines for two.
Maximo hits a drop kick that sends Grado to the floor and he follows it up with a tope suicida!!! Throws Grado back in and covers for two.
Grado then regains the advantage, hits his combo and elbow, then lowers his straps. Now it looks like he's wearing a girdle. Maximo then kisses Grado and covers him for the 1-2-3
Winner: Maximo (pin fall)
After the match, Grado goes to shake hands, which Maximo accepts, and then Grado kisses Maximo HAHA
Backstage we see Bahh, Impact and Edwards. They're trying to get Eddie's attention. Eddie then starts talking to Moose, saying if he wants to involve his wife, then tonight will be a little taste of what he will do to him at Bound For Glory.
Impact says games are over, they're taking them to SlamTown. He asks Bahh is he's nervous to which he says "No No No!"
**commercial break**
Video package for LAX vs The OGz
The GWN moment of the week is a four corners Knockout's match from Bound For Glory 2010
Video package for oVe vs Cage/Lucha Bros.
**commercial break**
Backstage interview with Eli Drake. He discusses La Parka last week, saying he makes the rules, so La Parka was disqualified for bringing a chair last week. Eli delivers an open challenge for anyone who's from New York (have to be from there) for Bound For Glory!!
Gama Singh in ring, as we will find out who the weak link in The Desi Hit Squad is.
Rojit Ronju vs. Gursinder Singh
Gama says the loser has to go back to Punjabi and will no longer be a part of the Squad.
Lock up to start, and they stalemate. Ronju attacks from behind to take advantage. Punches and kicks before Singh hits a lung blower for two. Singh whips Ronju across who levels Singh but then gets caught in submission holds. Ronju gets out and hits a shining wizard for two.
Gama continues to shout orders from the outside to both men. Both men trade forearms before Singh gets advantage and hits a dropkick and after some back and forth, hits a modified flapjack for two. Ronju gets a leg trip and a stomp to the midsection for two.
Ronju then hits a vertical suplex and a front face suplex combo for two. Singh reverses things into an Olympic Slam for two. Ronju then rolls under the bottom rope with an apparent shoulder injury, but when Singh comes back he hits a flying knee and a face buster DDT for the 1-2-3!
Winner: Rojit Ronju
Gama then slaps Ronju multiple times and kicks him out of the ring and walks to the back with him.
**commercial break**
Johnny Impact/Fallah Bahh/Eddie Edwards vs. Austin Aries/Killer Kross/Moose
Impact and Kross will start. Chain wrestling to start and Kross hits a standing exploder suplex. Bahh tags in. Kross goes for the leg, can't get him up. Forearm drops Bahh. Bahh slaps him back. Bahh then fires off with forearms, but Kross hits a huge clothesline that takes down Bahh. Moose tags in, calls in Eddie who also tags in.
Moose and Eddie exchange blows, with Eddie calling for more.Moose rips his shirt, removes a glove, and eats Kobashi-like chops from Eddie. Eddie reverses a suplex into one of his own. Moose mounts the corner, but Eddie hits an enziguri and a hurricanrana for two.
Eddie then mounts the buckles, but Moose dropkicks him off after an Aries distraction. Austin attacks on the floor, and tosses Eddie back in. Moose tags in Kross who stomps away, hits a snapmare and a big kick. Kross then tags in Aries, who punches Eddie and tags in Moose.
Jawbreaker by Eddie and Moose tags in Aries. Eddie hits some chops and tags in Bahh. Bahh gets a boot in the corner but then hits a belly to belly on Aries. Bahh goes up top, but Moose hits a pump kick to take him down.
Aries stomps away and tags in Kross. Double team whip to the corner and clothesline from Kross, who then knees Bahh repeatedly.
**commercial break**
We're back as Moose is domination Bahh and he tags in Aries. Aries hits a drop toe hold and tries a submission hold, but can't put it on. He then tags in Moose, who continues to work over Bahh in the corner. Kross in and the beating continues.
Kross hits a DDT and covers for two. Kross sets Bahh in the corner and tags in Moose. Kross misses a shoulder charge in the corner, then Bahh hits a Samoan drop on Moose and tags in Impact, as Moose tags Aries. Aries hits a knee and boxes the ears. Impact then hits a leg lariat and a shining wizard for two. Impact then hangs Aries in the ropes and hits a German suplex off but misses Teady for Impact. Aries gets a school boy for two, floats over into a Last Chancery but Impact gets the ropes.
Impact floats out of a suplex, hits a superkick and gets two as Moose breaks it up. Moose hits a headbutt on Eddie, goes for Impact in the corner. Impact reverses the Go To Hell with an hurricanrana, Moose comes back with a clothesline and a pump kick on Eddie. Kross comes in but Bahh hits a superkick on him. Eddie with a suicide dive on Moose, and Bahh starts going up top, but Aries dropkicks him down and hits a Roaring Elbow that sends Bahh to the floor. Impact hits the Impact Kick and Starship Pain but Kross pulls him off the cover at two. Kross hits the Doomsday Saito on Impact on the floor, and Kross and Moose hits a powerbomb on the apron on Eddie. They toss Impact back in and Austin hits Impact with a brainbuster for the 1-2-3
Winners: Austin Aries/ Moose/ Killer Kross (pin fall)
**commercial break**
Bound For Glory video package
James Mitchell is playing an organ when Allie walks up. He says he knew she would be coming and asked if the darkness has consumed her yet. She says she's needs to go back to The Undead Realm… She says she's not going to go get her soul back, but he reminds her that when Su put her in the coffin, she made a deal, and he soul belongs to "him" now. She says she needs to get back there and get Keira out. Mitchell agrees, but he says if he scratches her back, never mind. He will make sure the coffin will be open Sunday night, but he makes no promises. She says they have a deal and they shake on it… Mitchell laughs as we fade to black
**commercial break**
Bound For Glory taping video package
Keyra vs. Tessa Blanchard
Keyra is considered the toughest woman in Mexico, who wrestles both women and men on the regular.
Lockup to start, Keira starts the forearm exchange. Keira hits a step up hurricanrana, and then a Michinoku Driver, followed by a moonsault off the second buckle for two. Keyra charges but Tessa rolls out. Keyra hits a superkick on Tessa on the floor, goes for a hurricanrana off the apron, but Tessa catches and slams Keyra into the post back first. Rolls her back in for a two count.
Abdominal stretch by Tessa, goes for a pump ha sleep by Meyra reverses into a cross body for two. Keyra gets Tessa in a corner, they run back and forth with clotheslines. Keyra then hits a running dropkick to a seated Tessa. Keyra pulls Tessa out, covers and gets a two. Keyra misses a charge, goes up but Tessa kicks her down and hits a Hangman DDT, then The Buzzsaw DDT for the 1-2-3
Winner: Tessa Blanchard (pin fall)
The LAX/OGz Summit is up next!
**commercial break**
The OGz come out first, lead by King, for the Summit. LAX comes out next to a large ovation. All six men are in the ring, and King says in a few short days, they step into the Concrete Jungle and he ends the myth and legend that is Konnan. He says Konnan held him back and would never step aside. Kings says Konnan is an old dog that needs to be shot in the back of the head and put out of his misery. King says he will destroy everyone Konnan and the LAX have ever worked for.
Konnan begins his retort in Spanish (I caught that he called him a stupid dog). The fans love it. He says he will send King back to his mother. Konnan then translates, calling King "Baby Nuts" And says all he has to do is say the word and everyone in Mexico City will rush the ring and jump King and he will help them. Konnan talks about all the disrespect King has brought upon him, including burning Konnan's old mask. Konnan talks about how he raised King, and the OGz, and made them ready. He says King isn't making boss moves, he's making bitch moves. He says the bosses aren't happy, and they want Konnan to deliver a message, that the cease fire ends…
NOW!
LAX jumps the OGz, who then retreat!!
Final video package for Bound For Glory, as we're THREE DAYS AWAY!!
I WILL SEE YOU SUNDAY, FOR BOUND FOR GLORY!!
Bearded IMPACT! Podcast, tomorrow, where every you get your podcasts!!!
Can a Queen of the Ring Event Work in Today's WWE?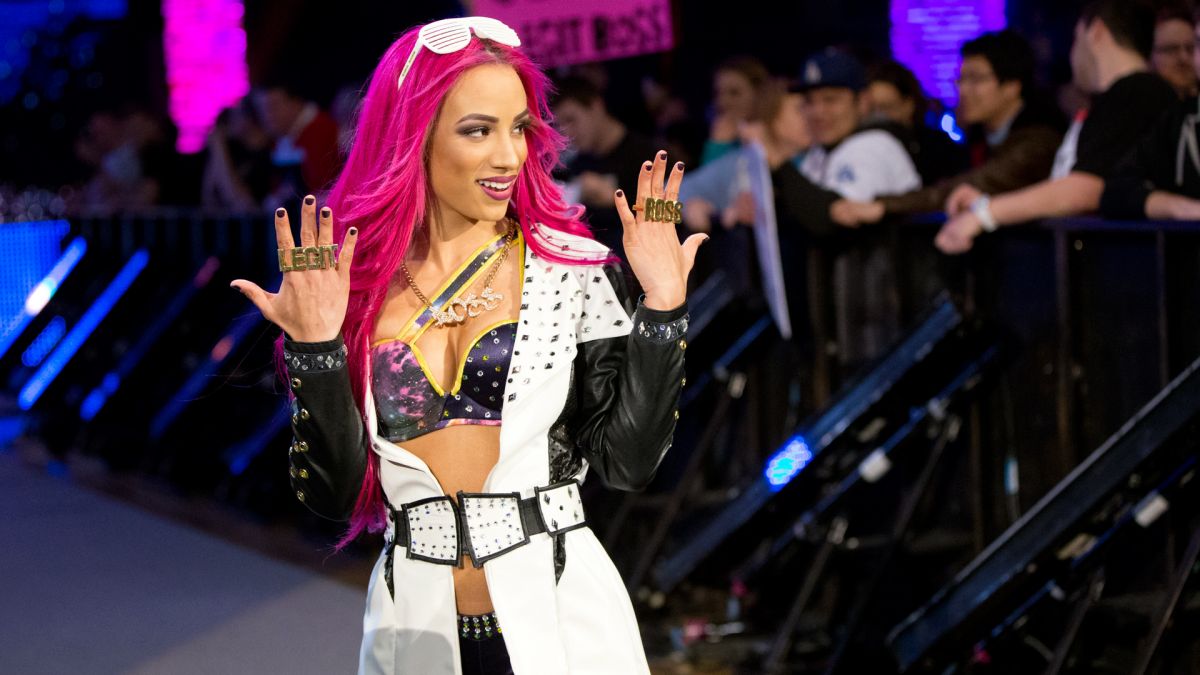 Rumors are swirling about WWE bringing back a throwback event for the next all-women's PPV.  A Queen of the Ring tournament sounds like a good idea as a focal point for the PPV considering the ever-evolving Women's Evolution.
Many fans remember the King of the Ring, which was considered one of the big five PPVs for WWE back in the 1990s.  King of the Ring had its ups and downs, but it was mostly known for the birth of Austin 3:16.  The iconic moment still stands the test of time twenty two years later, however others such as Owen Hart, Triple H, and Edge certainly benefited from the once-prestigious tournament.
After Brock Lesnar's win in 2002, King of the Ring slowly began to fade out. The last tournament was in 2015,where Bad News Barrett would later become King Barrett to celebrate the win. Before that was the infamous King Sheamus, who won the one prior back in 2010.
The allure and beneficial factor of King of the Ring definitely dissipated by the time it was brought back. King of the Ring used to be a big deal, meaning that the winner was definitely en route to a huge push or a WWE Championship opportunity down the road. The accolade was something that a few men could add to their list of accomplishments.
So let's fast forward to now with these Queen of the Ring ideas. Could this really work in today's WWE that is struggling to create lasting moments and new stars?
It depends on the commitment factor for the company; and that lies on the success and reception of the event if it did happen.  There is certainly use for it, as the tournament can be used to elevate talent such as Ruby Riott, Peyton Royce, or Sasha Banks.  On the flip side, it wouldn't be no surprise if someone such as Alexa Bliss or Mandy Rose could take the win to garner extra heat for their respective character.  That would certainly work, as Bliss is an example of someone who is very much over and the company seems to be completely behind her.
Consistency also matters, in which it is crucial to make the Queen of the Ring idea work. That goes hand in hand with the storytelling aspect that the company has been struggling with for some time now. Gaps in logic with missed opportunities have done more harm than good, and with Evolution's success, it wouldn't be fair to the women if Queen of the Ring was one and done thanks to those poor factors.
Queen of the Ring is a great idea that could certainly help the Women's Division.  Having the tournament at the Women's PPV would create interest for fans that want something to look forward to.  There is no doubt that the talent would shine during the Queen of the Ring – even the potential for possible Match of the Year candidates is high at an event such as this. 
WWE has all of the tools to make this a success if at all possible this is true.  Overall, it would be beneficial for the Women's Division, and it will help the Evolution become full circle –something that the Division is meant to be.
Let us know what you think on social media @theCHAIRSHOTcom and always remember to use the hashtag #UseYourHead!
SmackDown Live: Should The Miz Become A Babyface?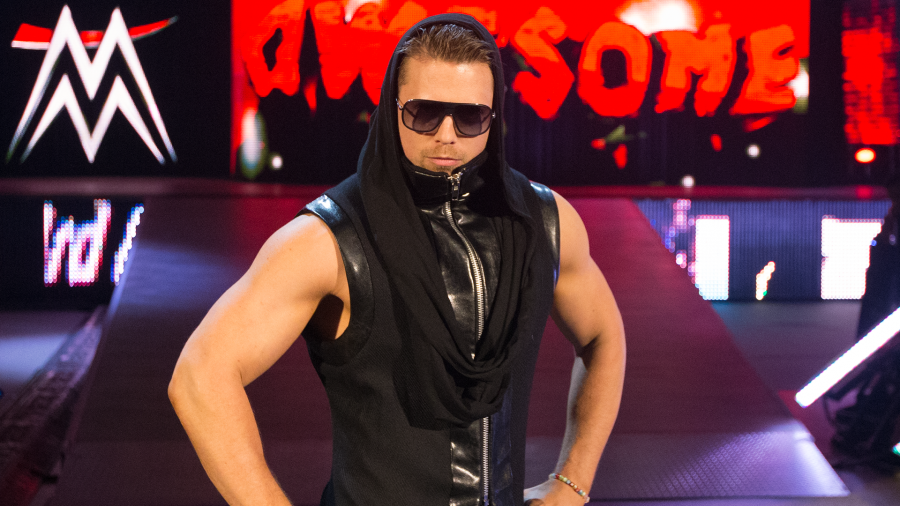 The Miz is a natural-born heel. the kind of performer who is so over the top, you cannot help but love him and hate him at the same time. David Levin asks if he should turn face.

I have always subscribed to a theory in professional wrestling that if one superstar becomes a heel, one must become a babyface. Unless the two characters are able to perform the very difficult "double turn" then which wrestlers draw the short straw becomes a decision for the creative team and the people that truly matter – the McMahon clan.
I am not a fan of Daniel Bryan's most recent heel turn, but understand how his character was a bit stale. Having him beat A.J. Styles for the WWE title was the right move, but might have been at the wrong time. The feud between two of the best in-ring performers in WWE is a dream matchup that was waiting to happen. The residual effect, however, has made things a bit cramped for some performers, most notably The Miz.
It's hard to see both Bryan and The Miz, two of the best who feed off each other, on the same side of the fence. It also begs the question – should WWE, in turn, make The Miz a babyface and create an arc that finds these two face-to-face at WrestleMania 35 with the company title on the line?
The Miz is a natural-born heel. the kind of performer who is so over the top, you cannot help but love him and hate him at the same time. He is  a combination of Chris Jericho, Ric Flair and Gino Hernandez wrapped tightly into an explosive character who gets over with the fans and draws heat when he needs to.
Heels were supposed to control matches in years gone by and knew when to sell for an opponent and let a match speak for itself. With Maryse by his side, he is every bit Tully Blanchard with Baby Doll, and when given a microphone to accentuate his persona he is WWE gold.
Why he does not have a title around his waist right now is a mystery yet to be solved. A confrontation with Bryan, who is the top heel by far on the blue brand, with the WWE fanbase squarely in his corner is another angle the creative team should look long and hard at pulling off.
The reality star turned professional wrestler turned movie star should still be considered an underrated commodity for what he does on screen and how he is a money maker off camera. But in honesty, taking his current character and changing his position from heel to babyface might be his biggest challenge in WWE to date.
Let us know what you think on social media @theCHAIRSHOTcom and always remember to use the hashtag #UseYourHead!