Chris Jericho Cracks Joke About Report He's Starting A Wrestling Promotion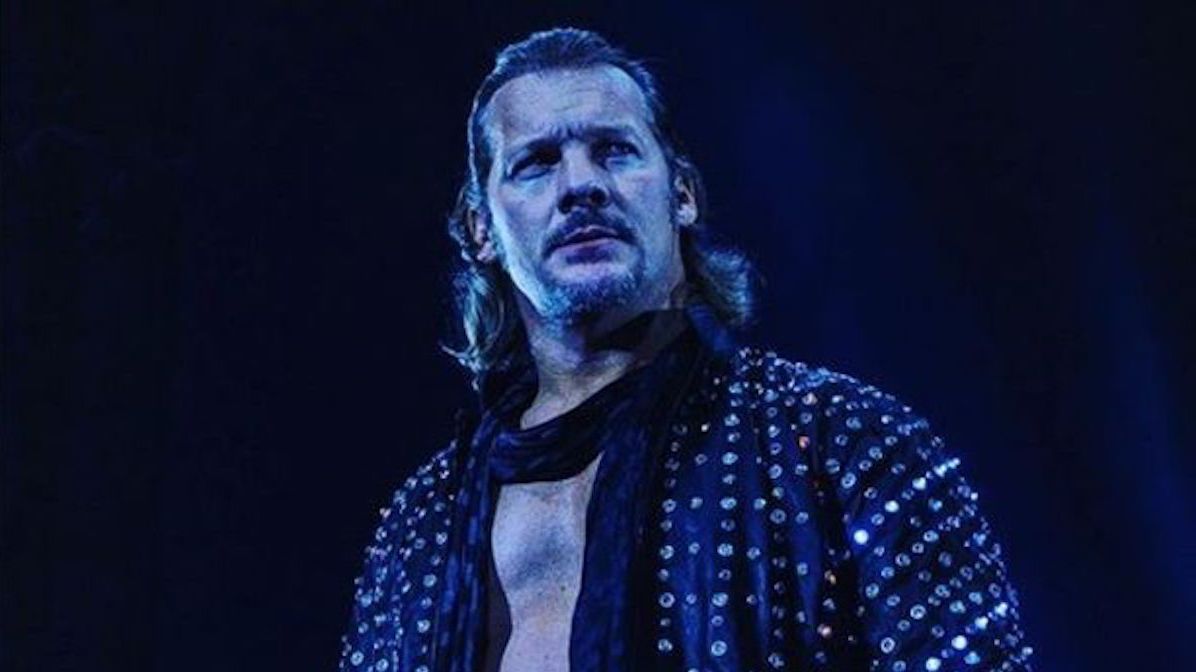 In case you missed it, a new report surfaced yesterday claiming that current IWGP Intercontinental Champion Chris Jericho was working along with WWE Hall Of Famer Jim Ross and renowned agent Barry Bloom on a new wrestling promotion with the backing of Shad Khan, owner of the NFL's Jacksonville Jaguars.
Reportedly, talks about bringing the new promotion to television were already underway with AXS TV, the home of New Japan Pro Wrestling and the upcoming WOW-Women Of Wrestling in January. It was being said that the target to premiere the new promotion on-screen was late-2019/early-2020, as one AXS TV executive was "fast tracking" the project. Additionally, it was noted that Cody Rhodes, The Young Bucks and Hangman Page were already on board and in fact, their future that they have been teasing on Being The Elite is this venture.
Later on yesterday, AXS TV denied having any involvement in said wrestling promotion, but it was never stated that Jericho or Ross weren't working on something. Last night, 'Y2J' finally addressed the talk on Twitter by cracking a joke in an attempt to squash the rumor:
I'm starting my own wrestling company? AWESOME! Im also starting my own movie studio w #LadyGaga, my own carwash w #Bono & my own bakeshop!

— Chris Jericho (@IAmJericho) October 20, 2018
EA's Take: All signs are pointing to the original report being bogus, which was my first reaction, but to play devil's advocate you have to consider where these "rumor killing" comments are coming from. AXS TV, due to their relationship with NJPW, is likely not going to come out roughly a year ahead of time and spill the beans if they're working on something like this. Same goes for Jericho. Not to mention, Jericho has a track record of working the people through social media, so you really can't believe anything he says anymore when it comes to his wrestling career. Again, I don't exactly buy that he's starting a promotion, but there are still reasons why it could be true.
Continue following TheChairshot for all the latest skull smashing opinion, news, reviews and so much more! @theCHAIRSHOTcom on Twitter
Always #UseYourHead
Vickie Guerrero Talks Eddie Guerrero On Prime Time With Sean Mooney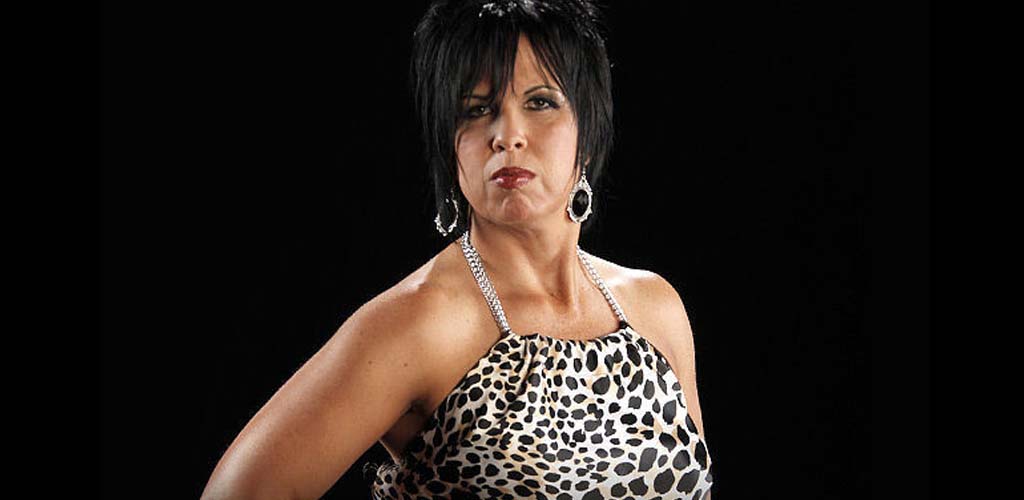 Vickie Guerrero talks her late husband, Eddie Guerrero, on the newest Prime Time with Sean Mooney!
On the 13-year anniversary of his untimely passing, Vickie Guerrero was the guest on this week's Prime Time with Sean Mooney to discuss her late husband, WWE Hall Of Famer Eddie Guerrero.
Among the many parts of Eddie's career that Vickie spoke on, she discussed Eddie's rise to "elite" status, including his struggles in WCW and early trouble with WWE:
"I don't think it was really in WCW. You know, he had a lot of competition, a lot of politics with the bigger guys, you know to get the TV time and to get time just to be in the ring, to be able to show what he wanted to show the fans. But, I think it wasn't until he jumped to WWE when he was treated, you know, very well and he got to be in the main storylines and when he jumped with The Radicalz that was just a great time, but of course that first night when he went out into the ring that's when he broke him arm. You know, the elbow fractured and we just kinda sat there going…you know, that was horrible because you know, Eddie was ready for that time to start a new leaf. God humbles you in different ways and you have to kind of be patient and get back up and you try this again, you know. So…but he did love his time in WWE and to work with Chris Benoit, Rey Mysterio, Dean Malenko…I mean, that was his posse."
If you use any of the above, please credit The Chairshot for transcription.
You can check out the full episode of Prime Time with Sean Mooney at this link.
What are some of your favorite Eddie Guerrero moments? Let us know on social media @theCHAIRSHOTcom and always remember to use the hashtag #UseYourHead!
EA's Weekly SmackDown Live YouTube Report (11/13/18)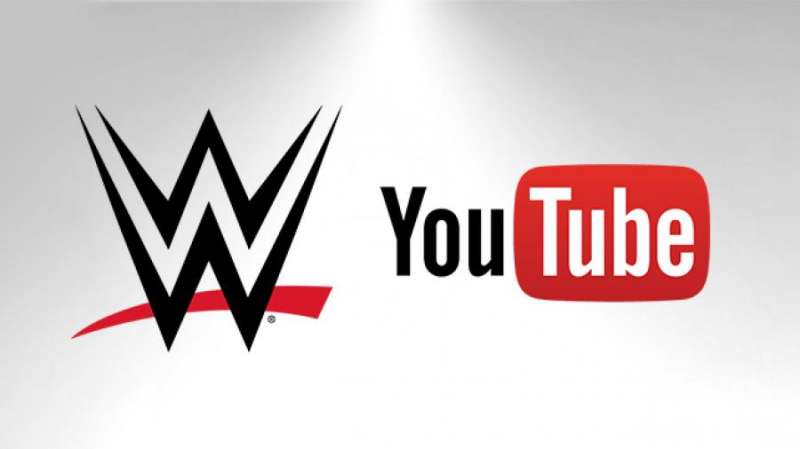 A look at the YouTube performance for this week's WWE SmackDown Live!
As we all know, social media and other outlets have become a huge means of drawing in interaction and viewers for WWE. Most people will point to television ratings like they did during the Monday Night Wars in the late 1990's, however that can be skewed with so many various means of watching today that do not include cable television.
As you've become accustomed to, here is this week's RAW YouTube Report (3:00 PM EST, 11/15/18):
*TIE* Daniel Bryan vs. AJ Styles/Becky Lynch picks her replacement – 1.8 million views
Becky Lynch injured while invading RAW – 921k views
Daniel Bryan & AJ Styles brawl to open SmackDown Live – 824k views
Rey Mysterio vs. The Miz – 586k views
The Usos rally Team SmackDown before Survivor Series – 476k views
Daniel Bryan offers little explanation for his actions – 406k views
Not much of a surprise what tops our list this week, as I felt that our two clips tied at the top would most likely be neck-and-neck for that spot this week. Daniel Bryan's big WWE Title win and heel turn, along with what was to become of the Becky Lynch vs. Ronda Rousey match were without question the two biggest talking points of the night. I find it interesting that Bryan is actually the one who wanted to turn heel (see that story here), so I think he may have been feeling what I was and that is him becoming a bit stale. Smart move by WWE to pull the trigger on the same night as Becky's announcement, seemingly replacing one red hot angle with another all at once. Proving that is seeing four of the top six spots revolving around the segments.
Sliding into the third spot this week is Rey Mysterio taking on The Miz as he successfully hung onto his spot at Survivor Series. Oddly enough, the other match on this night with Survivor Series implications does terribly, as Jeff Hardy vs. Andrade 'Cien' Almas only pulls in 280k views. What this tells me is that despite how high on Almas the smart marks are, he's still not translating in the mainstream and even Jeff Hardy couldn't help out this week. Rey on the other hand, has continued to perform well in our YouTube reports, but this is easily his weakest showing since returning.
Our final clip at number five is the reveal of the rest of Team SmackDown for the 10-Team Survivor Series Elimination Match. Honestly, this is the definition of a "best of the rest" clip because we didn't learn anything that couldn't have been predicted. The Bar's already booked, The Usos and The New Day were already on the team, so with three spots left, there's only three other tag teams currently on the blue brand. So by default, Gallows and Anderson, The Colons, SAnitY…you're in.
What do this week's YouTube results for SmackDown Live tell you? Let us know on social media @theCHAIRSHOTcom and always remember to use the hashtag #UseYourHead!