Greg DeMarco's Three Stars Of The Night: WWE Evolution (10/28/18)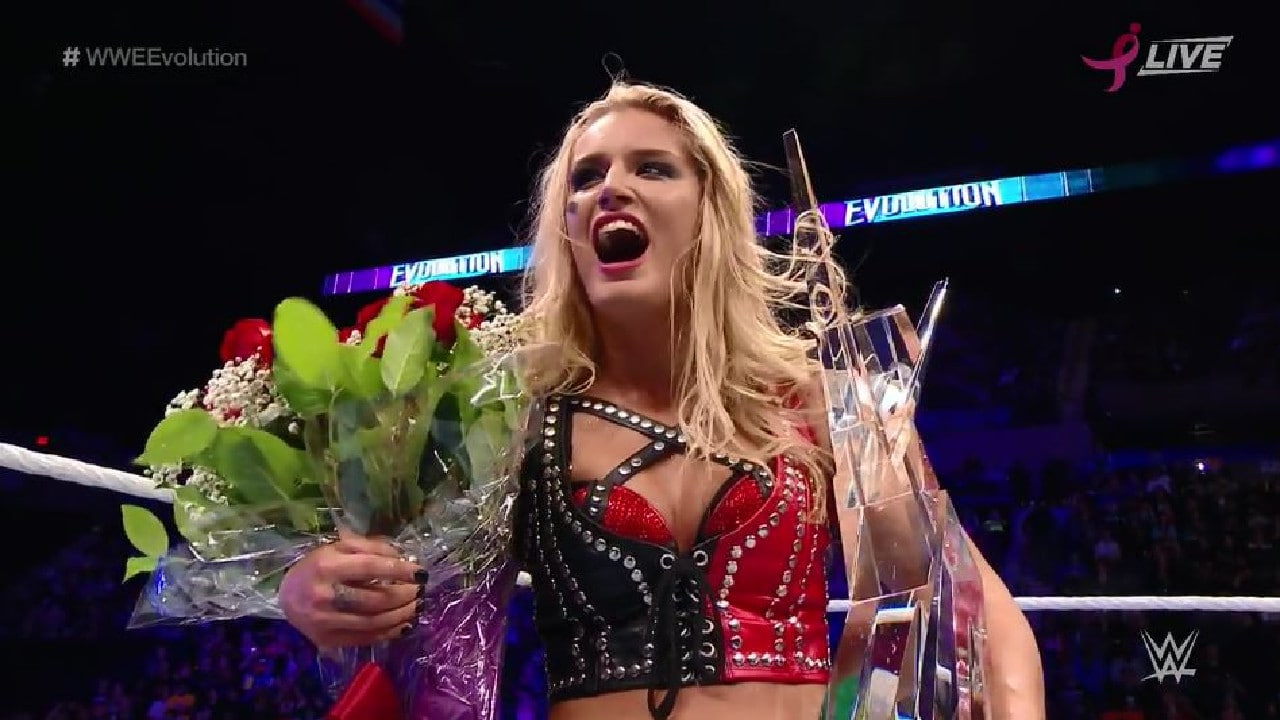 WWE Evolution is "in the books," and for me it will be remembered as a show that greatly exceeded my expectations, and is currently my pick for WWE pay-per-view event of the year for 2018. Picking three standout performers is one tall order, and I will cheat on that today, but Three Stars is what this show was all about.
The Third Star:
Nikki Bella
I know she's not the most popular performer in the world, and one of the least popular on this show. YOU'RE NOT SUPPOSED TO LIKE HER. She (and her sister) played her role to perfection. That role was to be the heel foil for Ronda Rousey, and Nikki Bella did that and more.
What's the "and more?" Well, she gave Ronda Rousey her best match since joining the roster, which is no small task. Nikki Bella delivered in a big way, deserving of the main event spotlight. I don't know if she'll ever get the appreciation she deserves from most fans, but she's getting it from me.
The Second Star:
Becky Lynch and Charlotte Flair (tie)
The match that everyone wanted to see go on last (c'mon, there's no way this historic show was going off air with the ring and ringside areas full of plunder), Charlotte Flair and Becky Lynch delivered a spectacle deserving of the largest stage possible. Becky is doing the bet work of her career, and Charlotte is right there with her.
Who knows if this is the end of their feud, but to me it seems apparent that Charlotte is headed to a showdown with Ronda Rousey at WrestleMania. If this was the end, it sure was a fitting one.
Honorable Mentions:
Umm…everyone? if I must choose:
The IIconics for playing their roles to perfections
Alexa Bliss for standing out in a match with three legends
Kairi Sane and Shayna Baszler for delivering their best match to date
Everyone involved for delivering one of the best WWE battle royals seen in quite some time
Stephanie McMahon for not hogging the spotlight at all
And now… a distinction usually reserved
for the top performer of the night …the first star!
The First Star:
Toni Storm and Io Shirai (tie)
The desire to win and take the next step in your career is what this match was all about.
And that was all the material Toni Storm and Io Shirai needed to deliver in this match. Both performed at the top of their game, delivering what I felt was the best worked match of the night. This was all winnig the field of 32 and taking hold of the opportunities that trophy has to offer. On this stage, Toni Storm and Io Shirai became WWE-level stars. Both deserve every bit of success that is surely coming their way.
---
Who are your Three Stars of WWE Monday Night Raw? Comment on social media @ChairshotGreg, @theCHAIRSHOTcom, and use the hashtag #UseYourHead!
---
In hockey, a game's "Three Stars Of The Night" represent the top three performers of the night. For more clarification, I defer to this Pittsburgh Gazette explanation:
"The tradition dates to the 1936-37 season, when Imperial Oil became the principal sponsor of Hockey Night in Canada radio broadcasts and was seeking a way to promote one of its products, Three Star gasoline. The idea of doing so by selecting the top three performers in a particular game purportedly came from a Canadian advertising agency.
Many clubs do recognize the player with the most three-star selections with an award or trophy, usually in conjunction with a corporate sponsorship, at the end of the season (or sometimes, each month). All six Canadian franchises, for example, have an affiliation with a well-known brewery.
The NHL keeps track of its own Three Stars Of The Night selections, but that is done on a league-wide basis. The league employs a system that awards 30 points to a first star, 20 to a second star and 10 to a third – a running total can be found on the league's website – but it does not present an award based on them."
In hockey tradition, the first star represents the best of the three, but all three are considered to be receiving a high honor.
King's WrestleMania Rewind: Stone Cold VS. Scott Hall (WrestleMania X8)
Chris King is back with another WrestleMania Rewind, looking at the NWO's Scott Hall battling Stone Cold Steve Austin at WWE WrestleMania X8 from Toronto!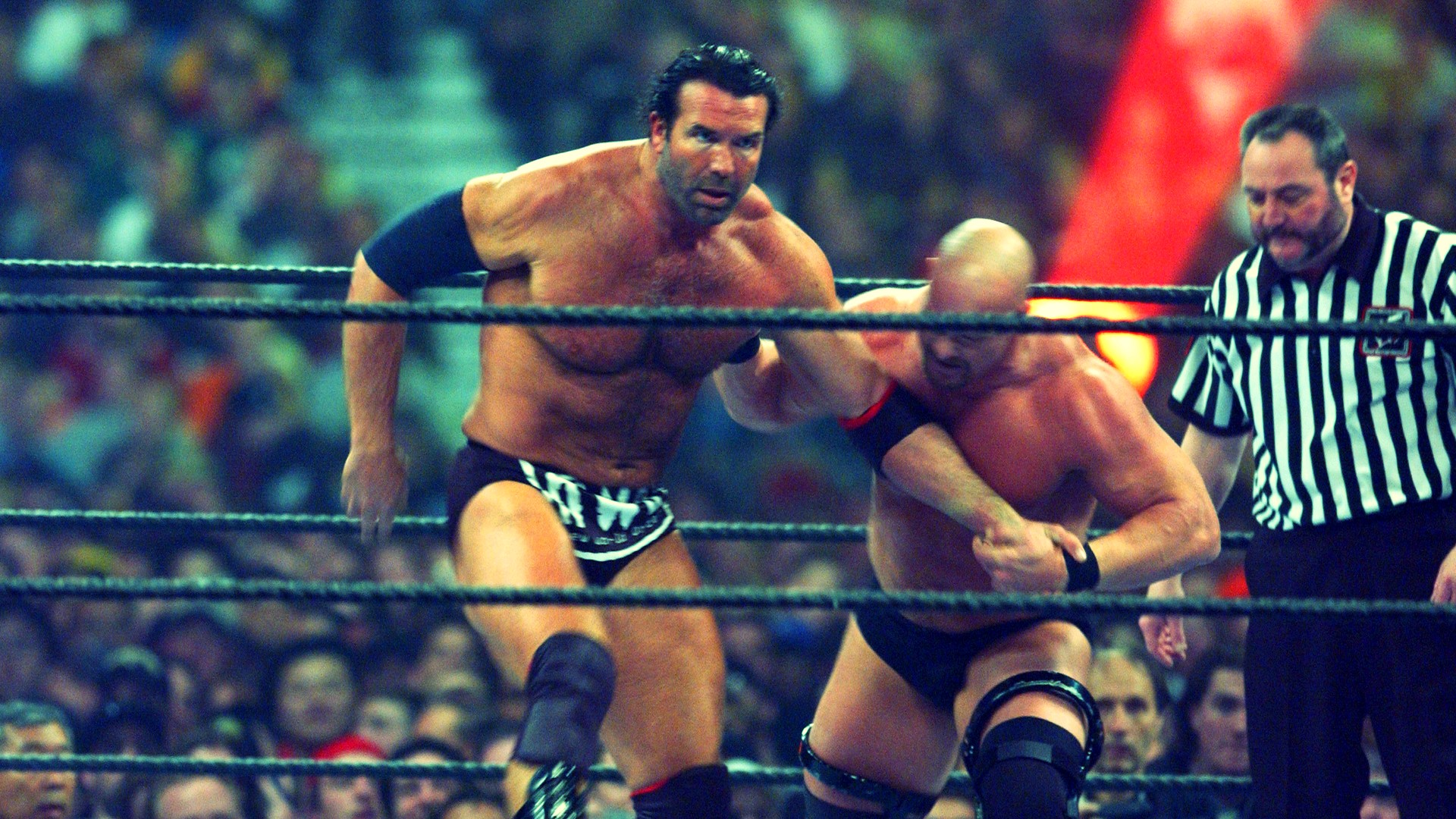 Chris King is back with another WrestleMania Rewind, looking at the NWO's Scott Hall battling Stone Cold Steve Austin at WWE WrestleMania X8 from Toronto!
Chris King is back this week with another edition of WrestleMania Rewind, where he is rewatching all the past Mania matches and feuds. This week you're in for a treat as we look back at 'Stone Cold' Steve Austin vs. Scott Hall at WrestleMania X8.
In late 2001, Vince McMahon bought out his competition WCW and acquired the rights to a plethora of talent including Booker T, Eddie Guerrero, Chris Benoit, and the iconic trio known as NWO. Hulk Hogan; Kevin Nash, and Scott Hall were hell raisers, and what better way to make a name for yourself than take out the two top superstars in the WWE The Rock, and Stone Cold?
The NWO cost Austin his chance at becoming the Undisputed Champion at No Way Out during his match with Chris Jericho. Adding insult to injury, the NWO spray-painted 'The Texas Rattlesnake' with their brand logo just like they did in WCW. As you can imagine, Austin was pissed and out for revenge against the group and primarily Scott Hall.
Hall would challenge Stone Cold to a match at WrestleMania 18. Both superstars beat the living hell out of each other leading up to this highly-anticipated match for who runs the WWE.
The glass broke and Stone Cold made his iconic entrance, and black and white NWO covered Halls' entrance alongside Kevin Nash. With the odds stacked against 'The Toughest S.O.B' could Austin or NWO prove their dominance? Sadly the NWO  broke up that very night when Hulk Hogan came to the aid of his adversary The Rock after their 'iconic' dream match. Stone Cold would ensure the victory with the Stunner. Hall would perform an Oscar-worthy sell over the finisher.
What a time to be a wrestling fan in the 2000s when nothing was impossible for WWE. Who would've thought WCW would go out of business and Hogan would make his long-awaited return to WWE?
King's WrestleMania Rewind: Seth Rollins vs. Kevin Owens (WWE WrestleMania 36)
Chris King takes a look at the most underrated WWE WrestleMania matches, and starts off with Seth Rollins battling Kevin Owens at WrestleMania 36!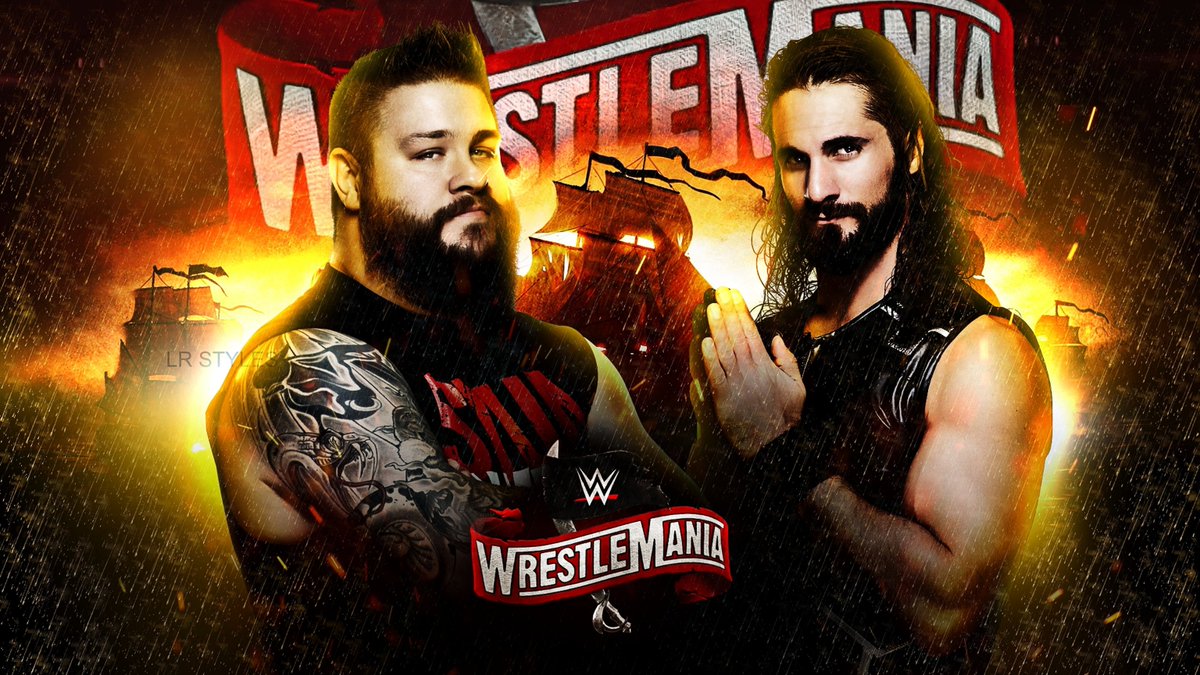 Chris King takes a look at the most underrated WWE WrestleMania matches, and starts off with Seth Rollins battling Kevin Owens in the WWE Performance Center at WrestleMania 36!
Chris King is starting a new series heading into WrestleMania season dubbed WrestleMania Rewind. Each week he'll be going back and sharing his insight over underrated matches at the Show of Shows. First up, is Kevin Owens vs. "The Monday Night Messiah" Seth Rollins at WrestleMania 36.
At the 2019 edition of Survivor Series, Rollins sacrificed himself during the men's traditional match allowing SmackDown to ultimately gain the victory. The following night the self-proclaimed Messiah, berated the whole roster but KO was not having any part of it. Owens quickly became a huge barrier in Rollins' cause for the greater good. The Authors of Pain attacked Owens with Rollins' character in question.
Owens finally had enough of his rival's mind games and torment and challenged Rollins to a match on the Grandest Stage Of Them All. Rollins mockingly accepted his challenge and the match was made official for night one of WrestleMania. Owens came out of the gate beating the holy hell out of the Monday Night Messiah trying to achieve his long-awaited moment at Mania but, Rollins tried to steal a disqualification victory by using the ring bell.
Owens hellbent on revenge provoked Rollins into turning their encounter into a no-disqualification contest where the fight could be taken all over the empty arena. The highlight of the match, was when KO used the WrestleMania sign to deliver a thunderous senton bomb through the announce table. Owens would secure the victory with a Stunner in an incredible match. Despite having no crowd during the pandemic era, both KO and Rollins put on an intense performance under the brightest lights.
In my personal opinion, this was a great feud that helped both superstars in their transformation as compelling characters for years to come.