From Inspiration & Respect To Resentment & Hate: The Naito vs Tanahashi Story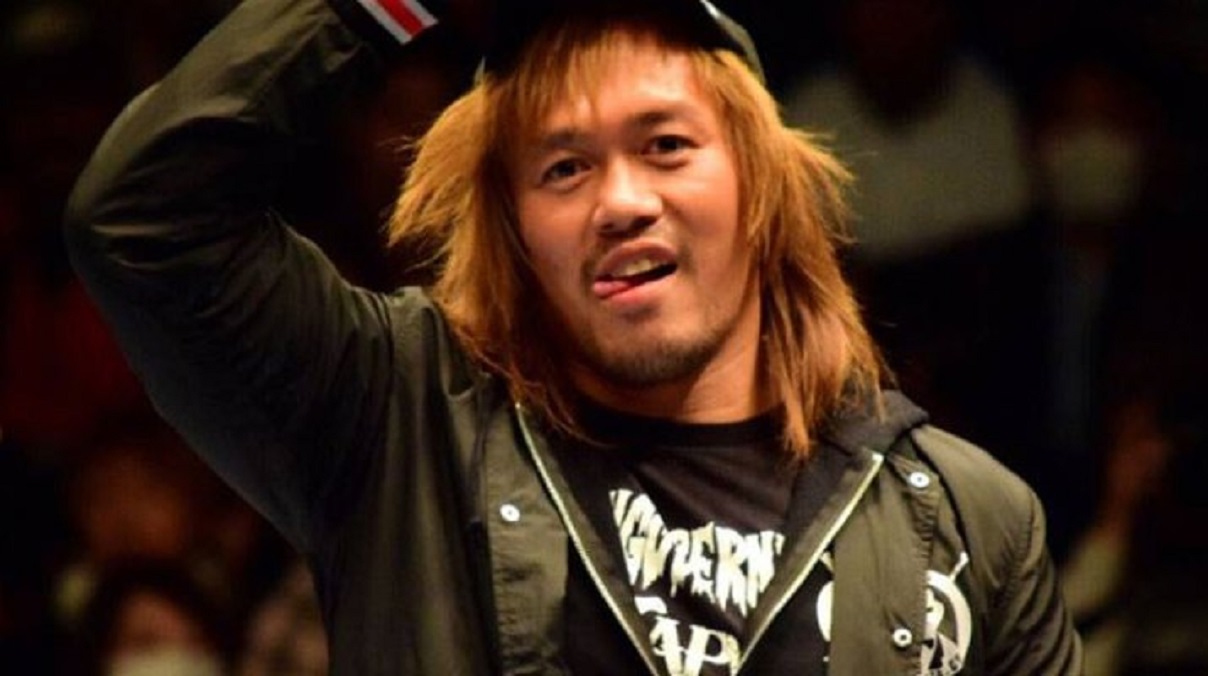 This is a story about two men.
One of them has cemented himself as the standard bearer for New Japan Pro Wrestling. He is the Ace of the universe, the one in a century talent shining brighter than light itself. 
The other was once called the Stardust Genius, now he is as ungovernable and Tranquilo as one can be. New Japan's fallen angel who reemerged as the anti-Ace.
One was destined to take the other's place, but faith decided things would be different. This is the story of Hiroshi Tanahashi and Tetsuya Naito.
Tell me, when was the last time you witnessed a rivalry so impactful it changed destiny itself? A rivalry so meaningful that, without it, Pro Wrestling would not be the same as it is today?
I am talking about what I would call "pillar rivalries." Rivalries that go on for years, that help creating and modifying the Wrestling landscape.
I believe the rivalry between Tetsuya Naito and Hiroshi Tanahashi is one of them. I tend to believe most people reading these lines will see it the same way, but, I also feel like it's been a bit overshadowed in the last year or so. We got the immense buzz surrounding the Okada-Omega bouts mainly, and Tanahashi renewing the now legendary rivalry with Okada this year. Now, Naito and Tanahashi have fought three times last year, so it's not been that long since they fought, but this is not actually the subject. I want to discuss the core of their rivalry, go back to how everything started and how it went, as I intend on reminding how big and important this rivalry is, in New Japan's recent history.
Let's go back through 11 matches, 8 years of rivalry, historic events, and decisive moments which made both Tanahashi and Naito who they are today.
We first need to go back to May 4th 2010. It is the second round of the New Japan Cup, Naito, who was still a member of No Limit at the time, faces Hiroshi Tanahashi for the first time in singles competition. As a first sign of what might be coming in the following years, Naito picks up the win. A few months later, Naito enters the first G1 Climax of his career, and faces off with Tanahashi again. The match would go to a draw this time around. You can already sense Naito is rising, as he was just starting to break out on his own. The two would face each other one more time in October, with Tanahashi finally equalizing the score as he beats Naito. Interesting, right ? The Ace of New Japan is already facing what seems like, the future ?
The year later, both men would face twice. Once again, Naito manages to pick up one of his biggest victories ever at the time, defeating the Ace in the G1 Climax, thus winning his block and going to the finals in record time, as the match lasted FIVE MINUTES. Not only that, but since Tanahashi was the Heavyweight champion at the time, Naito gained the right to face the champion again, for the title this time. Naito did not win the tournament, but he did get his shot at the IWGP Heavyweight championship at Destruction, in October. Tanahashi seemed to have taken his opponent lightly in the G1, and he would not make the same mistake twice. After 34 minutes of intense battle, Tanahashi, who early in the match was wearing down his opponent to show his dominance, manages to retain. Naito on the other hand, once again showed he was almost at the level he was one day destined to reach.
2012 comes around, Naito and Tanahashi only squared off once, again in the second round of the New Japan Cup, but it's Tanahashi who gets the upper hand. Later that year, Naito would need a knee surgery and miss around 8 months of action. Naito returned in June of 2013, and entered the G1 Climax quickly after. This is the peak of Stardust Genius Naito. He's still a fan favourite, and as he renewed the feud with Tanahashi, the Genius defeated the Ace to win the G1, and headline the main event of Wrestle Kingdom. Naito would achieve his dream, and he made it possible by defeating the man he had to surpass, or so he thought. This is the period where the rivalry, which so far did not include hate or resentment, would take another dimension. As most of you know, looking at the poor reception the match between then IWGP Heavyweight champion Kazuchika Okada and Tetsuya Naito received when both first faced off, New Japan decided to let the fans vote to see which match they wanted as the main event, this or the match between then IWGP Intercontinental champion Shinsuke Nakamura, and Naito's rival, Hiroshi Tanahashi. Nakamura and Tanahashi would get the main event spot, therefore stealing Naito's dream away from him. There lies the catalyst to the second part of our historic rivalry.
Let's jump to the summer of 2015, where Naito returns from Mexico, and he definitely changed. In Mexico, Naito became ungovernable. The Stardust Genius, the admiration towards Tanahashi, the respect, and inspiration the Ace was to him, all of it died in Mexico. Naito came back with an absolutely different mindset, as he was now representing Los Ingobernables in Japan. Naito entered the G1 Climax 25, and faced  his rival, the man he's in the shadow of. As Naito surprised Tanahashi with his new finisher, the Destino, Naito won. As Tanahashi would end up winning the tournament, the two faced each other once more this year, as Naito challenged Tanahashi for the right to main event Wrestle Kingdom 10. At the time Naito was absolutely disrespectful of the company and the fans, and Tanahashi was one of the first to oppose the new Ingobernable. King of Pro Wrestling comes around, and while the former Takaaki Watanabe returned as Naito's first ally as EVIL, Tanahashi managed to retain the rights of main eventing the Tokyo Dome, thanks to Shibata and Goto stopping the re-debuting EVIL and preventing Naito to get away with the win.
As Naito would then go on to fight Hirooki Goto at Wrestle Kingdom, winning the New Japan Cup and even claiming the IWGP Heavyweight championship, his vendetta is far from finished. Fast forward to 2017, January 4th. After defeating Michael Elgin for the Intercontinental championship in Kobe in September, Naito gets the opportunity to express his frustration towards the other element which stole his dream from him, the championship he now holds. Tanahashi would soon after make his return after being sidelined for a few months, and once more, the two rivals of destiny would face each other, in a fight with probably the most on the line since the G1 Climax 23.
This match at Wrestle Kingdom 11 is not just about surpassing the other, it's not about succession anymore. It's about hate. Naito can only hate Tanahashi, since he sees in him his past failures, his dream being crushed. On the other hand, Tanahashi, who, just like us, definitely saw in Naito the future of New Japan 4 years ago, but now, he hates the guts, the lack of respect Naito shows continuously. Adding the Intercontinental championship being at stake, and Tanahashi needing to prove he can come back strong after his injury, and you get a match where both individuals have a lot to prove, not just to the other, but to themselves. Ultimately, Naito vanquishes Tanahashi, and therefore shows he, as El Ingobernable, surpassed the Ace, and overcame one of his past demons.
Naito would then go a step further in terms of disrespect, as, with  months passing by, stating the championship he doesn't care about the championship he holds, and even worse, trying to destroy the belt. Ultimately, the one to step up to Naito is, again, Hiroshi Tanahashi. The Ace cannot stand Naito disrespecting the championship Shinsuke Nakamura made prestigious, and vows to take back the belt from Naito. The rematch happens at Dominion, where a determined Tanahashi wouldn't even let Naito take his time to get in the ring, being fed up with his rival's antics, and ultimately making him tap out to the Cloverleaf.

Both men would, of course, enter the following G1 Climax, and meet once more to decide who would win the A Block and face either Kazuchika Okada or Kenny Omega in the finals. Naito, solely focused on getting a second chance at realizing his dream, would be unstoppable during the tournament, and Tanahashi would lose to him in another incredible match. Naito would then win the G1 Climax for a second time, and by finally surpassing the man he could never really match before, earning once more the right to dream. Not only that, but as much as Naito acted with disrespect since coming back to New Japan, he, somehow, regained the love of the fans, and started fulfilling his own redemption story.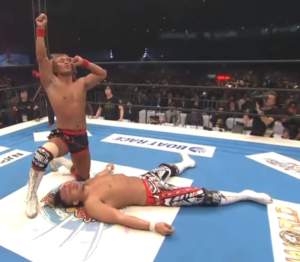 This tale of two men who are destined to face each other again and again, is why Pro Wrestling is such an magnificent form of art. The art of telling stories.
This story created a character, it greatly helped make a man who he is. It even helped cementing one of them as one of only few Wrestling living legends.
One would think the Naito and Tanahashi rivalry mainly benefited Naito, as without it, there would be no Ingobernable, hell, would have the Stardust Genius even existed in the first place?
Yet, if Naito never stepped up to Tanahashi for 8 years, going from upsets to decisive wins, and even a clash of ideas, would the Ace be the same?
  This is why this rivalry is so important and should never be sidelined for rivalries with less longevity and, possibly even meaning.
  Lastly, let's take a bet, shall we ? I am telling each and everyone of you readers, there will be one last chapter to this amazing story.
Is Kofi Kingston On His Way to The Top After WWE Elimination Chamber?
What does this recent push for Kofi Kingston mean?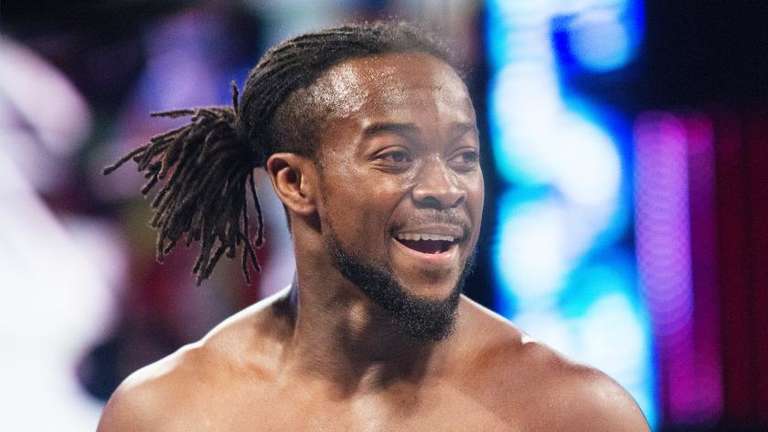 Kofi Kingston is a man on a mission. Of course that mission is no different than any other WWE Superstar that wants to rise up and steal the show. Kingston is very accustomed to seizing his opportunities and creating moments that fans will never forget.
Now he has the chance to do that once again when he walks into the Elimination Chamber on Sunday, February 17. Kingston's reputation as a dynamic highlight machine will be realized again and there's no doubt that he will provide his fair share of amazing moments inside the Chamber. But will he do more than that?
This is the part where many WWE fans immediately begin shaking their heads. They already believe that Kofi's inclusion in this match is nothing more than a filler. He's a replacement for Mustafa Ali, who is dealing with injuries and cannot compete. So when the company has a spot to fill, they must fill it with a dependable Superstar that can deliver. Kingston is that Superstar.
Then there's the fact that Kingston has been here before. Kofi was seemingly on his way up the food chain in 2010 against Randy Orton, but that rise never materialized. Many fans blamed Orton for stopping Kingston and not allowing him to move forward.
Others said that it was all too much, too soon for Kofi. The Superstar just wasn't ready for the pressure that comes along with being a top guy and WWE had no choice but to pull back. Despite which side the fans took, the fact is that Kofi's run was exciting and full of promise. But why was that?
The WWE faithful are suckers for a feel-good story and there's nothing wrong with that. Some of the most memorable stars in the history of pro wrestling rose up from nothing and achieved success because they built a loyal fan following. Perception is reality in many cases. So when fans perceive a guy to be the well deserving underdog, then that belief becomes very real.
There's just something about a rising talent fighting his way to the top that makes fans immediately feel connected to the moment. They invest in the run itself and before long, the talent in question gets white hot. 
The only problem with Kofi is that fans have indeed seen him in this position before. They believed in him then and he showed some strokes of brilliance, if only for a brief time. Yet he was ultimately pushed backed down to earth. Kingston's ascension was a tease. But maybe it was something more.
For WWE, it's all about the experience. Just because a Superstar gets a break and hits a winning streak, does not mean he's on his way to the world title. The company obviously sees potential in someone and the only way to cultivate that potential is to turn on the spotlight. 
Once that happens, the Superstar's strengths immediately shine through. Suddenly, the conversation shifts from "why him" to "is he the next big star?" That's a completely natural conclusion and it's reached from a train of thought that's encouraged by the company along the way.
So when it comes to this situation, booking Kofi Kingston in The Elimination Chamber may have nothing to do with the desire to elevate him to the WWE Championship. In fact there may indeed be no plan to do anything with him in the singles division after February 17. It could very well be that Kofi will do his part, lose the match and then go right back to stealing the show along with The New Day.
If that happens, then it's really no harm, no foul. WWE gets what it needs and the fans get an exciting match they will talk about long after it's over. To be fair, there's really nothing wrong with that and the company is only doing what it must do in order to keep moving ahead. The show must go on.
But then there's the other side of the conversation and that's the side the fans live for. They believe they have the power to light a fire under a Superstar and they're right. Stone Cold Steve Austin, CM Punk and Daniel Bryan are all living proof of that. Yes, the talent and the hard work was definitely there.
But without the fans demanding more, WWE would perhaps have never used any of them on the main event level. The same is currently true for Becky Lynch. So if the fans believe that Kofi Kingston should rise up and they indeed begin supporting him, then the desire to see him breakout and achieve major success will be irresistible. Of course that doesn't mean WWE won't resist. 
WWE is a land of many stars, but very few megastars. It's just not how the company is built. So when it comes to elevating anyone, there's only so much forward progress that can be achieved. To the company, Kofi Kingston is surely a valued hand who is well loved and respected on every level. But is that where his story ends?
It's only a matter of time until The New Day splits. The group has been together since 2014 and they're currently the longest running unit in modern WWE history. However that run won't last forever. When the time is right, The New Day will come to an end. When that happens, Kofi Kingston may finally get his break. Or maybe he won't. Whether or not that will make a difference to him, or to WWE, is unknown. Whether or not it makes a difference to fans will never be in doubt.
Heel or Face? Make Up Your Mind WWE
Heel or face? WWE can't make up their minds!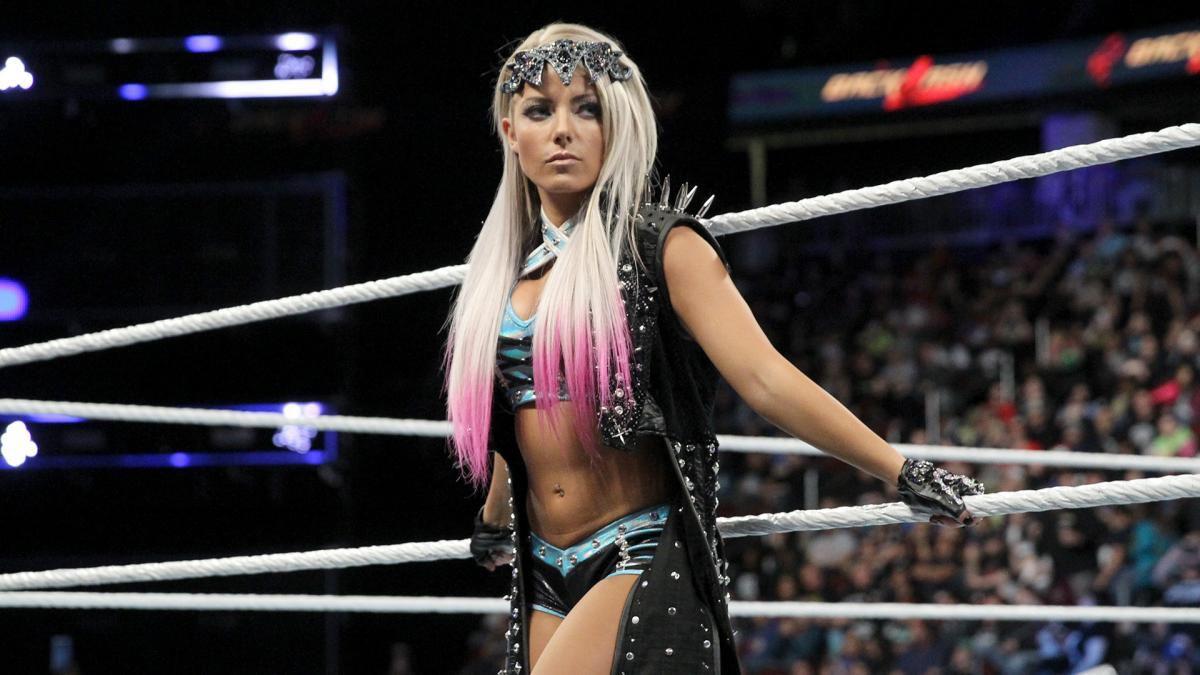 WWE has shown little regard for heel and face alignment, and Carol Cassada wants the company to make up their minds!
Any wrestling fan knows that there are two types of wrestlers: the heels and the faces. Although, every once in a while you'll have a tweener, someone who's not a villain, but not a good guy. With WWE, they often switch a wrestler's persona around to fit a storyline.
WWE has a history of flip flopping when it comes to a wrestler's persona. One week they're face, the next they're heel, then all of a sudden they're face again. Recently, WWE has been doing this with a bunch of their stars, which leads me confused on whether they're heel or face.
First, let's start with Dean Ambrose, who's been portraying a heel the past four months. Yet, in recent weeks he's shown signs of becoming a face again. After Monday night's RAW in which he offered his former Shield brother Seth Rollins support in his match against Brock Lesnar, it's safe to say that Ambrose is a babyface. Given the news that Ambrose is leaving due to creative differences with Vince McMahon, Dean would be seen as a face no matter what role he portrayed on television.
The next turn that had me questioning a wrestler's persona is Alexa Bliss. The Goddess has been viewed as a heel as well as her partner Mickie James. But three weeks ago she and Mickie wrestled against the heel team of Nia Jax and Tamina. It's very rare that WWE has two heels compete in a match, so it could mean that WWE is turning Alexa into a babyface like the reports suggest. Although, in a recent segments, she's coming off as more of a tweener than babyface.
Another turn that had me confused is Nikki Cross. When the Sanity member made her debut on RAW a few weeks ago, she was a babyface teaming with Bayley and Natalya to take on The Riott Squad. But during the women's tag team qualification tournament, she teamed with Alicia Fox to attack Bayley and Sasha backstage. But on the most recent episode of RAW, Cross appeared to be a face again as she faced Ruby Riott.
The last person who's been flipping back and forth between his persona is Elias. Since his debut, he's been more of a heel. But in October, WWE decided to switch things up and make Elias a face. Elias is a star who's naturally over with the crowd, so it doesn't matter what type of role he has. Yet, WWE must've felt the face turn wasn't working because they've had Elias resort back to his devious behavior.
WWE likes to do spur of the moment stuff all the time, but having the wrestlers switch from heel to face one week from the next is becoming too much. It's leaving fans confused on whether they should boo or cheer a wrestler. I know WWE likes to test the waters and see the audience's reaction; however the constant changes to a wrestler's role will not only baffle fans, but it may hurt the wrestler's credibility.