Joe's CMLL Results & Review (Ending 10/7/2018)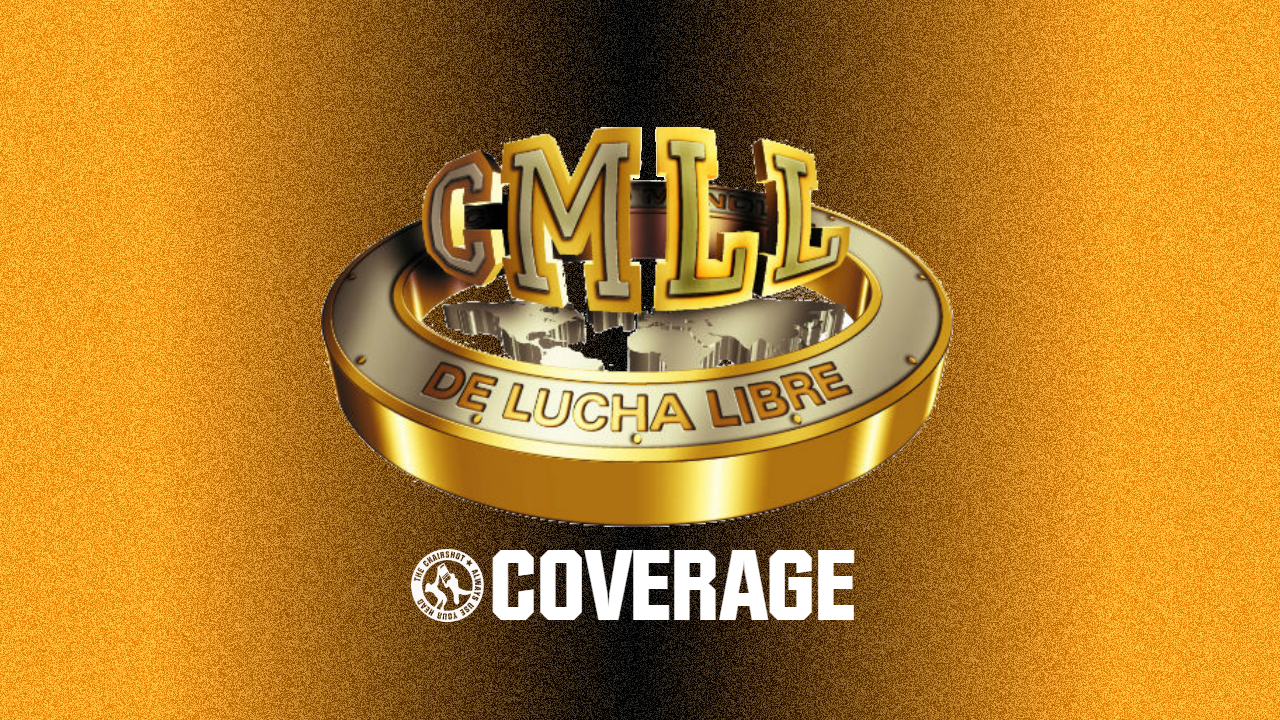 CMLL Arena Puebla Monday
Meyer and Black Tiger vs Fuerza Chicana and Ares
Ares and Meyer start out with some mat wrestling. Very soon tags are made to Black Tiger and Chicana. They're working over Black Tiger and posture to the crowd. Tiger makes a comeback and Ares and Meyer come back in. As the match breaks down, Tiger hits a frankensteiner on Chicana and then Meyer hits a splash for the first fall. First Fall: Meyer hits a splash on Chicana for the pin.
Chicana and Meyer start the round off. Meyer hits a hurricanrana then feigns a dive and hits a pose. This brings in Tiger and Ares and they work at a fast pace. Tiger gets the better of him and tags in Meyer who goes after Chicana. Ares quickly comes in in place of Chicana. Meyer gets disposed to the outside and Ares hits Tiger with a slapjack then a submission. Chicana then hits Meyer with a flapjack off the ropes and pins him for the second fall. Second Fall: Chicana pins Meyer with a flapjack off the ropes.
Chicana and Meyer start the third round off. When they dispose of Meyer they start to double Tiger. Meyer comes in to relieve him but Chicana gets him in a submission hold which Tiger helps break up. Chicana holds Meyer for an attack but he ducks and Ares hits him. Tiger and Meyer hit dual hurricanrana's and then gets both of them in submission holds for the victory. Third Fall: Meyer submits Chicana with an arm bar.
Winners: Meyer and Black Tiger
Magnus, Astral, and Arkalis vs Espanto Jr, Police Man, and El Perverso
Astral and Perverso start the match out with some mat wrestling. Tags are made to Magnus and Espanto. They follow in the previous two's footsteps and do some grappling. Police Man and Arkalis make their way in and start to ramp up the pace. The match breaks down into chaos and Astral goes for a dive but has his legs tripped. Espanto hits a basement drop kick, then a backstabber for the pin. First Fall: Espanto pins Astral with a backstabber.
Police man and Astral brawl on the ramp while Arkalis gets worked over in the ring by Espanto. Espanto hits a big spine buster on Astral once the match settles down. His team is in charge so far. Magnus comes in to face him but he tags in Police Man. A double team attack on Astral goes wrong and his team starts to gain some momentum. Astral gets Espanto in the ring after Magnus and Arkalis took out the other two and submits him with a leg lock. Second Fall: Astral submits Espanto with a leg lock.
Arkalis and Police Man start the round of slapping each other in the chest. Arkalis disposes on Police Man then feigns a dive and hits a pose and this brings in Magnus and Perverso. He disposes of Perverso quick, then poses and tags in Astral. He squares off with Espanto. He tricks Espanto into falling out of the ring and then hits a big over the top dive. Magnus then hits Perverso with a drop kick in the corner for the win. Third Fall: Magnus hits Perverso with a corner drop kick for the win.
Winners: Magnus, Astral, and Arkalis
(Match Relampago) Princesa Sugehit vs Reyna Isis
They start out doing some mat grappling. It looks like CMLL (I'm not holding my breath till the Friday, Grand Prix show) might have finally gotten rid of the stupid match relampago graphics they'd leave on screen. They start to perform some fast paced acrobatic moves and countering each other. They exchange slaps to the butt in the corner. Isis hits a big leg drop on Sugehit for a very close two count. Isis slaps Sugehit's chest and this gets her mad and she does it to Isis. Isis hits a leg drop on the apron. She postures and struggles to snap her pants off again. She eventually hits a dive off the apron. Isis hits a cross body on Sugehit for a close pin, they then trade pinning combinations. Isis misses a vader bomb in the corner and Sugehit beats her with a michinoku driver. Princesa Sugehit pins Reyna Isis with a Michinoku driver.
Winner: Princesa Sugehit