Joe's CMLL Review & Results (Ending 9/30/18)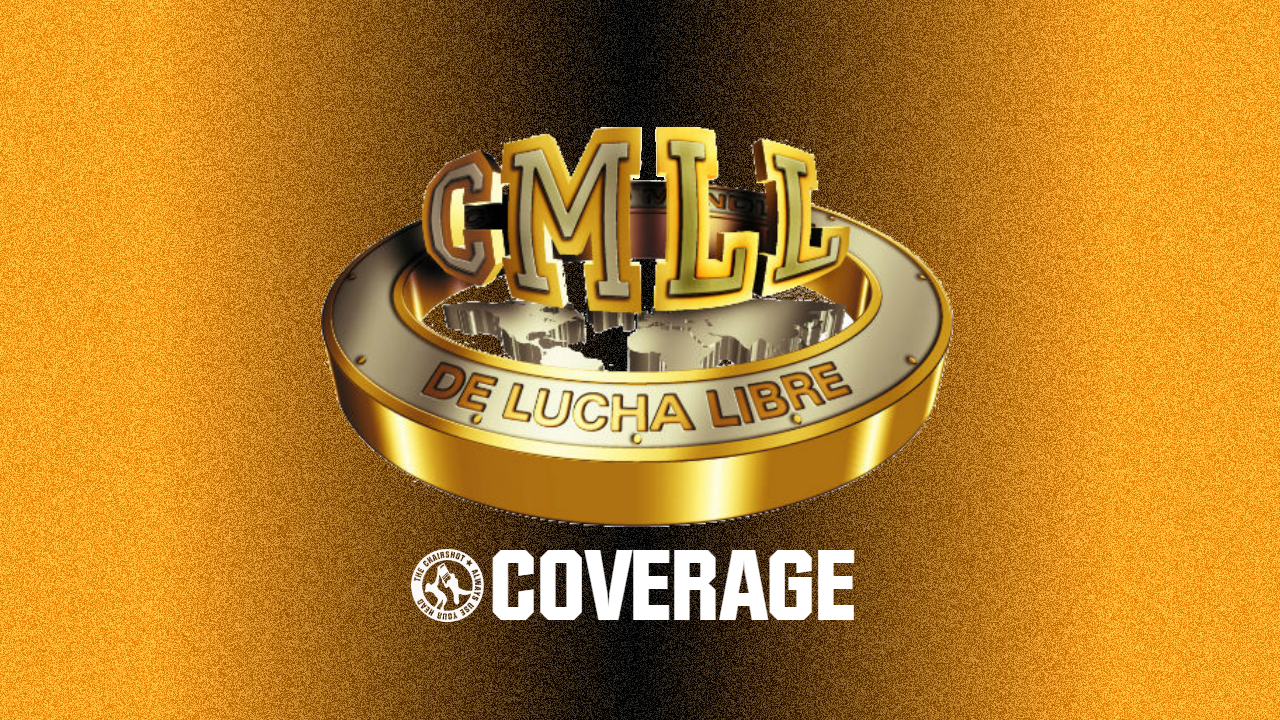 CMLL Arena Puebla Monday
Robin, Super Astro Jr, and Millenium vs El Perverso, King Rocker Jr, and Police Man
King Rocker starts with Millenium and they do some work on the mat, which Rocker gets the better of and makes the tag to Police man. Police Man isn't as lucky but Millenium tags in Super Astro, while Police Man tags in Perverso. They work for a short while until Robin comes in. He does some poses when he gets in. He gets hit with a big spine buster then put into an arm stretch or double arm bar like submission for the first fall. First Fall: El Perverso submits Robin with a double arm bar.
His teammates didn't even attempt to make the save.
Millenium and Rocker start the fall out at a fast pace. Rocker gets the advantage and when Super Astro comes in he pleads with him like Ric Flair to distract from Police Man hitting him with a low blow. Robin comes to make the save but he gets triple teamed and laid out and Millenium suffers the same fate soon after. Super Astro is back in getting triple teamed. A kick to the inner thigh makes him roll out. The tide starts to change as Astro hits a hurricanrana on Shocker and Robin hits a tilt-a-whirl back breaker on Police Man, and Millenium hits a 450 for the pin. Super Astro hits a top rope standing headbutt on Shocker for the pin as well. Second Fall: Super Astro Jr pins King Rocker Jr with a top rope standing headbutt.
Astro starts with Rocker to begin the final round and they're working fast. Astro hits a big drop kick to the ramp then feigns a dive and poses. Millenium and Police Man make their way in now and Police Man back drops him to the ramp. But Millenium comes back in with a diving arm drag from the ramp. Up next is Robin and Perverso. Robin hits a hurricanrana and then feigns a dive. Police Man and Rocker come in but Robin avoids their attacks. Millenium and Astro get them out and do base ball slides to the outside. Robin hits a tiger bomb on Perverso for the win. Third Fall: Robin pins El Perverso with a Tiger Bomb.
Winners: Robin, Super Astro Jr, and Millenium
Black Panther, Stigma, and Blue Panther Jr vs Ares, Escualo, and Kaiser
Telling Kaiser and Escualo apart is nearly impossible. Luckily one has a thing on top of his mask, which is Kaiser. Black Panther and Stigma start the match before it begins with two big dives to the outside on Escualo and Ares and Blue Panther submits Kaiser. Almost immediately with a stretch. First Fall: Blue Panther Jr submits Kaiser with a stretch.
The team they're facing is branded as being from Costa Rica, they came out with the flag and that's what their outfits look like. Finally these outsiders get the advantage on the opposing team which makes the crowd boo. They start by triple teaming Black Panther and once they take care of him it's off to the next. Kaiser and Ares hti a double spine buster on Blue Panther then Escualo hits a top rope leg drop for the pin. Then Kaiser does another splash on Blue Panther for the pin. I think Escualo started getting up before the three count so they did it again. Second Fall: Kaiser pins Blue Panther Jr with a top rope splash.
From the camera angles during the break between falls it looks to be a full house tonight in Puebla. It is a giant main event. Escualo starts the third round with Stigma. The crowd starts a Mexico chant proving that every country on the planet Earth has national pride as these "Us vs Them" Stories always get over. Whether it be WWE Mexico or Japan. Ares gets Blue Panther in the corner and starts undoing his mask but stops. Stigma helps Blue Panther get the upper hand and he hits back breakers on Ares and Escualo. They get the Costa Ricans all in roll ups but they kick out. Blue Panther and Black Panther hit sunset flips for pins while Stigma hits a victory roll. They kick out at 2 again.
Escualo pushes Blue Panther to the outside and goes for a dive but he's caught. The Kaiser hits a dive on both of them. Black Panther hits a hurricanrana on Escualo, but then hits dive is intercepted by Ares. Ares hits a sit out death valley driver, which is followed by Blue Panther hitting a diving elbow. He goes for the pin but stops it when he sees Kaiser. Kaiser this him with a drop kick off the top. Stigma and Kaiser are left in the ring exchanging chops until Stigma hits a big drop kick. Black Panther gets in and hits a drop kick off the top on Ares for a pin. Blue Panther back drops Kaiser over the top, then Escualo clothesline him over leaving Stigma and Escualo. He hits Escualo with a modified stunner for the win. Third Fall: Stigma hits Escualo with a modified stunner for the win.
Winners: Black Panther, Stigma, and Blue Panther Jr
Diamante Azul, Kraneo, and Volcano vs Sanson black right, Cuatrero black left, and Forastero black
Forastero starts with Volcano. I just laugh every time at Volcano's outfit. It's utterly ridiculous. If you only read these reviews and don't watch, you have to google it. Forastero starts with a single leg takedown taking down the rather rotund Volcano. No seriously, Volcano has an elastic band around his waist to keep his fat in place. It's like a corset. They triple team Volcano and take out Azul to triple team Kraneo. Another rather large fellow. Sanson launches Forastero into the corner to pin Volcano. Then Cuatrero and Sanson hit a double suplex on Kraneo and Forastero hits a swanton bomb for the fall. First Fall: Forastero pins Kraneo with a swanton bomb.
The second fall starts with Kraneo being triple teamed. Diamante Azul tries to make the save but it doesn't work out well for him. Finally Kraeno and Volcano come in and start to take out the others, leaving Diamante Azul to hit a press slam on Sanson, then Volcano hits a big splash and then Kraneo hits a big leg drop. Azul pins him for the fall. Second Fall: Kraneo hits a leg drop on Sanson, and Diamante Azul pins him for the fall.
Kraneo and Cuatrero start out the final fall. Kraneo gets the better of him leading to Sanson coming in. Kraneo hits him with a spine buster and goes for a pin. Forastero comes in but Kraneo gets them down for a double splash. Forastero moved, but Sanson couldn't. Volcano gets in and he continues the trend of domination that Kraneo was doing. He goes for a dive but feigns it after taking them out. I don't believe for a second he could dive until I see it. Azul and Cuatrero go at it now.
Sanson tries to grab him by his mask but Azul kicks him off the apron. Soon after Kraneo and Volcano sandwich Cuatrero and Sanson. Azul goes for a hurricanrana on Sanson in the middle of the double submission but they get out. Volcano hits a splash on all three. Then Kraneo goes to the top and hits a huge splash on them for the win. Third Fall: Kraneo pins all three of them with a top rope splash.
Winners: Diamante Azul, Kraneo, and Volcano