Jordan Fox's BLOG: Heroes of Wrestling, Wrestling For A Cause, UFC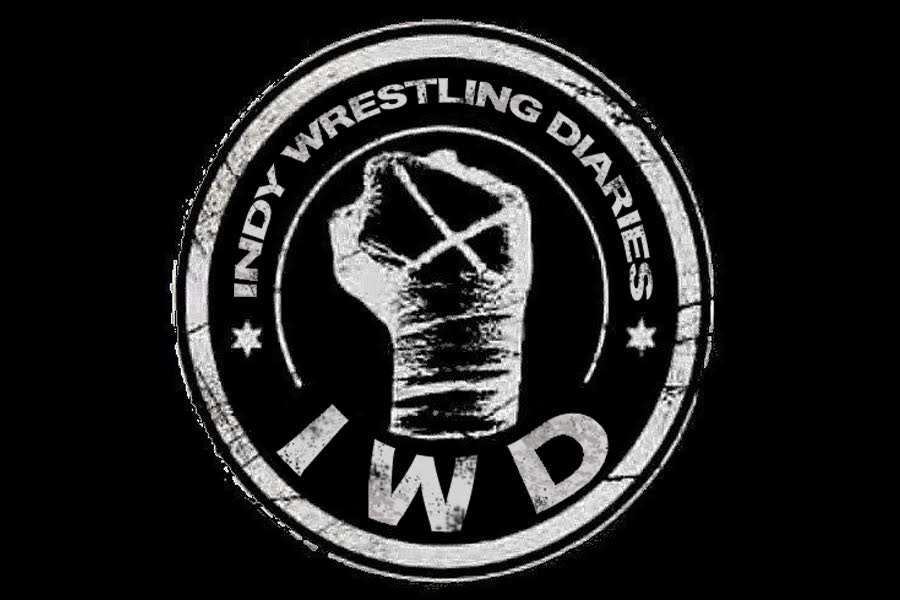 Disclaimer – Sometimes you might wonder what the point of the stories are… I'll be honest, sometimes there isn't going to be any meaning to what I'm blogging. I just simply want to share these really cool moments I get to experience. I get to experience these wonderful moments because I work in "The Business." I work in wrestling, that might not mean much to a non fan, but to wrestling fans, being a full time wrestling employee, like I am, is the Holy Grail.
The wrestling business is my full time job, my "shoot" job & this blog details the fun I experience in our wacky world of wrestling… ENJOY!
* Heroes of Wrestling Episode deuce:
Well, obviously I'm biased but I thought it was good stuff. I'm so anxious to get to our next show so I can improve my performance. I'm watching & seeing these awesome matches & all I can think about it my subpar performance on commentary.
At first I didn't think my performance was subpar but now that I know everyone is wanting a face/heel dynamic, I can see that I'm not really given them exactly what they want.
Our first 2 tapings (which will amount to our first 4 shows) I was doing a little modern take on commentary which is a friendly duo (think Ian & Colt Cabana for Ring of Honor) not so much a classic take.
But hey, this is how you learn. I'm not gonna say it hasn't rattled my confidence a little BUT I'm gonna make sure that it doesn't rattle me for good… If that makes sense at all.
As far as the matches go, HOLY SHIT, they were good… If you haven't watched, you need to. It's been less than 24 hours so I'm not going to go through them match by match on this blog simply because I don't want to play spoiler to anyone who hasn't watched yet.
I do want to give a special shout out to my boy Will Allday. If you are not following him on social media yet, you need to, right meow!
At our last TV taping, I got to pick his brain a bit & even told him that I hope once I'm healed & back to training in the ring that I could roll with him some & learn some stuff from him & he was all for it. that's a true pro right there.
As of our last taping he had 22 matches under his belt & I swear I thought he was a 3-5 year pro. FFS, I hope when I have 100 matches in I'm just half as progressed as he is at 20…
* UFC 229
I'm gonna just come out & say it – If you think Khabib Nurmagomedov should be suspended &/or stripped of his UFC Lightweight title & you DON'T think that Connor McGregor should of been suspended, stripped, fined, tarred, feathered & whatever else could be done to him, then you are a hypocrite!
What Khabib did was inexcusable & he is gonna known for that one mistake for the rest of his life. Notice that I referred to it as a mistake.
Now lets look at the shit that Connor pulled prior to this fight. Following a press conference, Khabib had just gotten in a van taking the fighters back to their hotel. McGregor punched a UFC official and threw a dolly through the window of the van. Two fighters were cut by the glass, and both of their fights were canceled.
The UFC took no action.
The Athletic Commission took no action.
You know what Conor fans did online? They shared the video of him throwing the dolly all over social media saying shit like "OHHHHHHHHH the fool is crazy." "I love Conor!" & I know because even though I didn't share the video, I did have those thoughts to a degree.
You know what the UFC did with those videos of Conor throwing that dolly through that window? They used it as part of the build up videos prior to the fight. THEY USED IT TO HYPE FANS. They used it to make money. It was an incident that put people at risk, I would argue far more risk than Khabib jumping out of the cage did.
Lets talk about what Conor did with his words… He called Khabib father a sniveling coward and implied that his manager was a terrorist in 9/11 who turned state's evidence.
Conor implied that Khabib's manager took part in the worst terrorist attack in this nations history & did not get in one bit of trouble, you know why?
PPV buys, that's why.
PPV buys are already estimated at more than 2,350,000 buys, with the expectation the number will top 2.4 million.
Conor's second fight with Nate Diaz, his biggest MMA fight ever, was 1.5 million.
Conor was able to throw a dolly through a van window injuring people & publically accuse his opponents manager of being a part of the 9/11 attacks all because his PPV buys are double anything Ronda Rousey ever did.
I guess money does talk…. loud & obnoxiously
* Upcoming Event
Tomorrow, October 13th, 2018, I'll be working the "Wrestling for a Cause" show in Claremore Oklahoma! If you are a reader of my Blog & you are at the show, you BETTER come say hi so we can take a picture together!!!!!!!!
Thank you to everyone that reads on a regular basis!! I truly appreciate everyone that is on the pro wrestling journey with me!!
Personal Twitter & Instagram – @FoxThePodcaster
Show Twitter – @IWRdaily