Kacy Catanzaro: The Future of WWE's Women's Division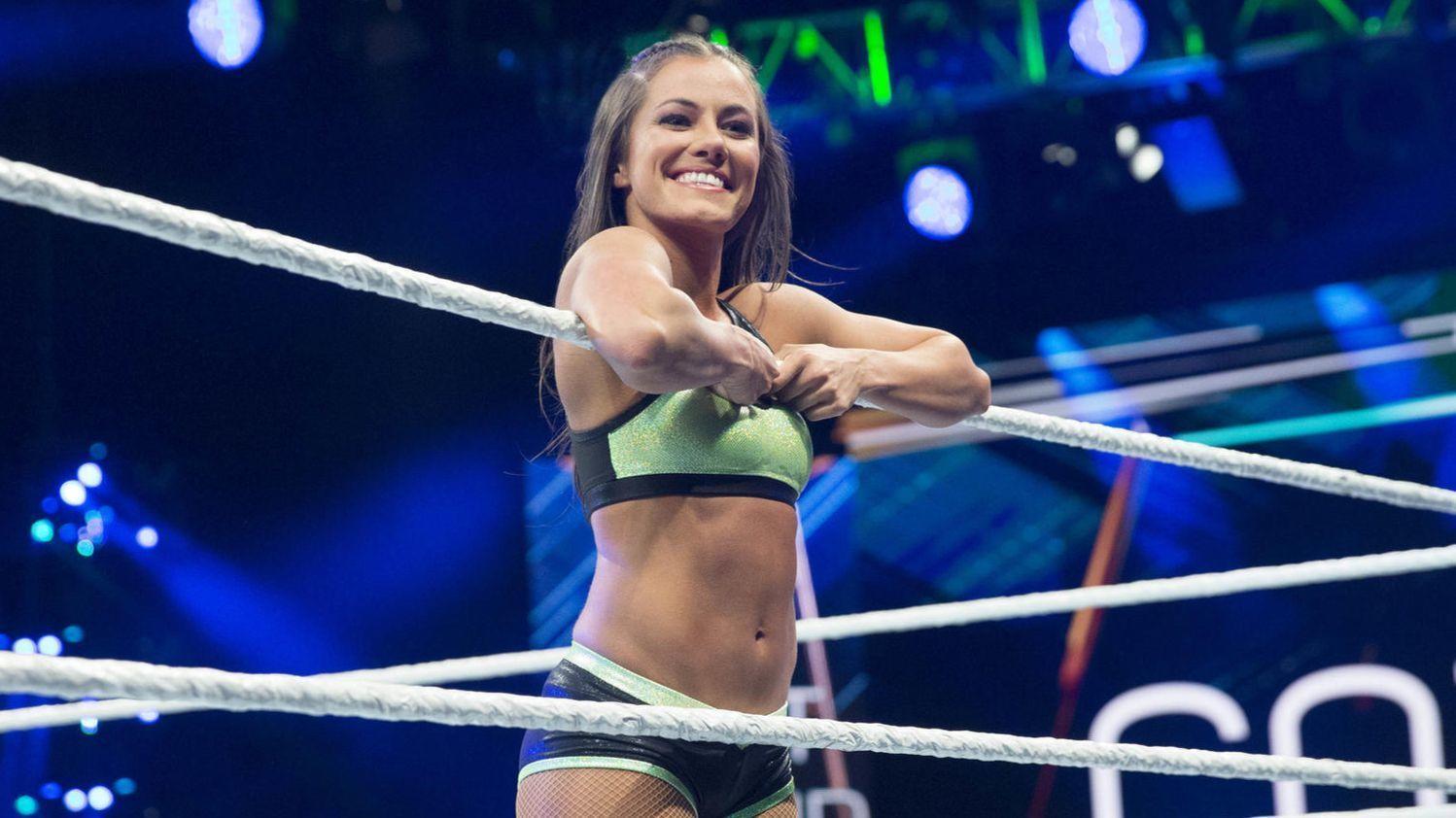 You ever get the feeling like you're looking into the future? As somebody that's watched way too much professional wrestling over the years, and way too many different promotions of varying quality, I've gotten that feeling on a number of occasions.
When you see somebody early on in their career, you can usually tell if they're going to make it or not. I first saw Karl Anderson working Northern Kentucky area flea markets, and knew early on that he was going to transcend that scene. His potential leapt off the page in comparison to the people he was working with. Anderson came from the same Cincinnati training school that Abyss did, and Abyss was another guy you could tell had potential early on. He was a solid big-man style worker from the first time I saw him. With his size & agility, somebody was going to find a use for him.
These are just a couple of local examples. Never mind all the people I saw come through Ring of Honor through the years, or the guys I watched when I was a ten year-old that I thought WCW didn't give enough opportunities to. Oh, and of course the first time I saw ECW was one of those times I thought I was seeing the future.
My favorite part of the Mae Young Classic is getting introduced to new names. Sure, it's great to see veterans like Meiko Satomura, Madison/Ashley Rayne, Nicole Matthews & Allysin Kay finally get their chance in WWE. It's nice to see some familiar faces like Serena Deeb & Kaitlyn re-appear. But the best part of the MYC is the talent I've been introduced to. Shayna Baszler, Lacey Evans, Rhea Ripley, Kairi Sane, & Toni Storm were folks I hadn't had the pleasure of watching wrestle before last year's tournament, and I'd say the WWE Universe is better with their inclusion. It's too early to say which names new to this year's Classic will join theirs as future WWE Superstars, but I think one is fairly obvious.
A lot of you were already familiar with Kacy Catanzaro prior to her signing with WWE. I'm not an American Ninja Warrior watcher, but she made history on that program by becoming the first woman to qualify for the finals & complete a city finals course. Succeeding in that endeavor takes an immense amount of mental toughness & athletic ability, two qualities that pay off well in pro wrestling. She was signed last year & has been training in the Performance Center ever since.
According to The Internet Wrestling Database, she's had a grand total of twenty pro wrestling matches. The match shown on this week's edition of the Mae Young Classic was her fifteenth.
I gotta tell you, when I saw this I was amazed by what I saw. I felt like I was looking at the future of women's wrestling. Hopefully, people reading this know about Ripley by this point. She's already one of the Top 5 Australian Wrestlers, and she's so ridiculously young. Last year she came in as a babyface, and now she's the heel carrying matches & doing a damn good job of it. The sky is the limit for her.
I wouldn't be surprised if Kacy ends up being a much bigger star though. For somebody in the infancy of her career, she already shows the potential to be a huge deal. Her moveset will immediately win most people over. We love people that can do flips. Most of Kacy's moves involve some crazy physical movement that most people aren't used to seeing in women's wrestling matches. She doesn't hit them 100% of the time, but she'll get more accurate with practice.
She's very small. Kacy is listed at five feet tall & 95 pounds, which is about the size & build you would expect from a professional gymnast. Back in the olden days this would disqualify Kacy from a wrestling career, but we're in a different day & age now. Men's wrestling has evolved to a place where smaller wrestlers are more competitive, and I figure women's wrestling will head in a similar direction. Kacy's movements in the ring compared to her peers remind me of the first time I saw Rey Mysterio Jr. Rey was much smaller than the people he wrestled for most of his career, but managed to be competitive due to the fact he could do things nobody else could.
Kacy can do things that nobody else in her class can do. People will be drawn to that.
Another great thing about being smaller than everybody else: you get all the sympathy. Well, unless you're Alexa Bliss and force everybody to hate you. Kacy hasn't cut very many promos yet, but so far she seems like a genuinely likeable person.
I'm sure WWE will beat it out of her eventually. They'll try to, at least. If they don't, they'll have a likeable female that does really fun moves on their hands. Not to mention, one that has a history with another show on the NBCUniversal family of networks. I think that would be a pretty big deal.
Here's the thing that really has me excited about Kacy. WWE's biggest female star right now is Ronda Rousey. She's getting cheered now, but anybody familiar with her knows that she's more believable as a heel. She's going to need somebody to throw around and beat up. Who would be better in that role than Kacy? Whatever name you throw at me would not get more sympathy or make a more exciting comeback than Mighty Kacy.
You heard it here first. Kacy Catanzaro will be the most popular female within WWE sooner than anybody expects.