Kenny Omega vs Bad Luck Fale Needs, Or Needed, To Happen.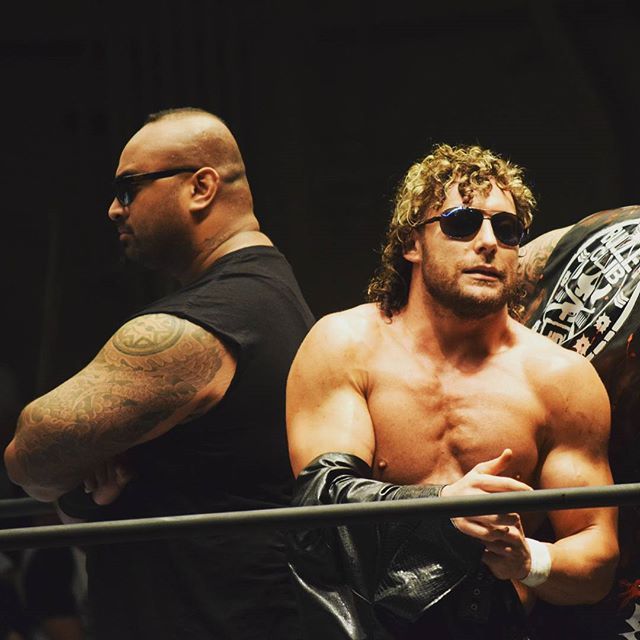 I am pretty sure some of you are wondering after reading the title, but allow me to reaffirm this. Kenny Omega vs Bad Luck Fale, for the IWGP Heavyweight Championship, is a necessity. I will now tell you everything about why I think this match should, or possibly, should have happened.
 Kenny Omega has been the IWGP Heavyweight Champion for slightly more than five months. In these five months, he defended the championship three times. Once against Cody Rhodes, then against Tomohiro Ishii, which was, in my opinion, his best out of the three defenses, and a triple threat against both Kota Ibushi and Cody Rhodes. The match against Ishii really felt like a test for Omega, but, in my opinion, a second test to see if he is worthy of main eventing Wrestle Kingdom as IWGP champion would have been interesting. That's where Fale enters. Since the Triple Threat match which happened at King of Pro Wrestling has been announced, I thought it wasn't the right match. Even after it ended, and it's not taking anything away from the match itself since it was really good, I had this same feeling. So, I thought to myself : "Which match would be better than this, storyline wise ?"
 
There, I thought of The Underboss of Bullet Club. Fale is not an easy opponent to defeat, he represents the perfect challenge for a man needing to prove something. Kenny Omega needs to prove he is the right man to bet on, now that he is the champion. His ultimate test being against Tanahashi at Wrestle Kingdom, imagine if he enters his first main event as champion after defeating two of the toughest wrestlers to beat in the whole roster ?
 
Now, to the other important part. I talked about the story, and, after the story of Fale being a great challenge for anyone needing to prove something, let's talk about the Bullet Club as a whole. The Faction has been divided, Kenny represents The Elite, and Fale the OG's. The thing is, there was, at King of Pro Wrestling, the perfect opportunity to add more to the inner Bullet Club storyline. Obviously, it has been done with Jay White joining and, I'm assuming, taking the top spot in the group, as he's likely to be the man who will main event shows and challenge for the Heavyweight championship in the future, but what about Kenny ? Was costing him a win against Toru Yano in the G1 and beating him up an handful of times really enough ? Tama Tonga and company are pointing Kenny Omega as, pretty much, THE reason why Bullet Club isn't what it was and how bad it is, but they're not making him that much of a priority in the end. they just kicked him out and changed the face of the faction. Where has been the involvement of the Bullet Club OG's in Kenny Omega's IWGP Heavyweight Championship reign ?

Going back to the match itself, if you are really not going to give Kota Ibushi the one on one match for the championship he earned, the King of Pro Wrestling main event should have had a storyline purpose. It is exactly what Fale represents. Oh, and let me clarify that Fale is indeed a more than decent wrestler. He will do his job right, and the man he faces will look strong or smart. Ask Tanahashi, Okada, Shibata or Nakamura.  

 Now, since this quick rant is now post-KOPW, we know it is very unlikely that this bout, that I believe to be both interesting, meaningful and important, happens before January 4th. There is a chance it happens afterwards, since the Wrestle Kingdom 13 match hasn't played out yet, we can still assume Kenny might retain the championship, which opens the door again for the match against Fale. But tell me, would it have the same impact if it happens after Omega's biggest match since he defeated Okada ? I don't think it would. Kenny just proved to the world he really is the man to lead New Japan into this new age, and then he gets to this sort of other gatekeeper to stop him from going forward. But, what gate does Fale keep in that case ? What special flavour does he bring, by not getting the possibility to take Kenny Omega down, as the latter is trying to get to the top of the Wrestling world ? Is he really the biggest challenge Kenny has to face at that specific time ?
 Ask yourselves these questions, and you can tell me how you feel about a Kenny Omega vs Bad Luck Fale match for the IWGP Heavyweight Championship. Was or is it a necessity to you ? What do you think about such a match ?
NXT Minus 6: Moving Forward
What does the next era of NXT hold?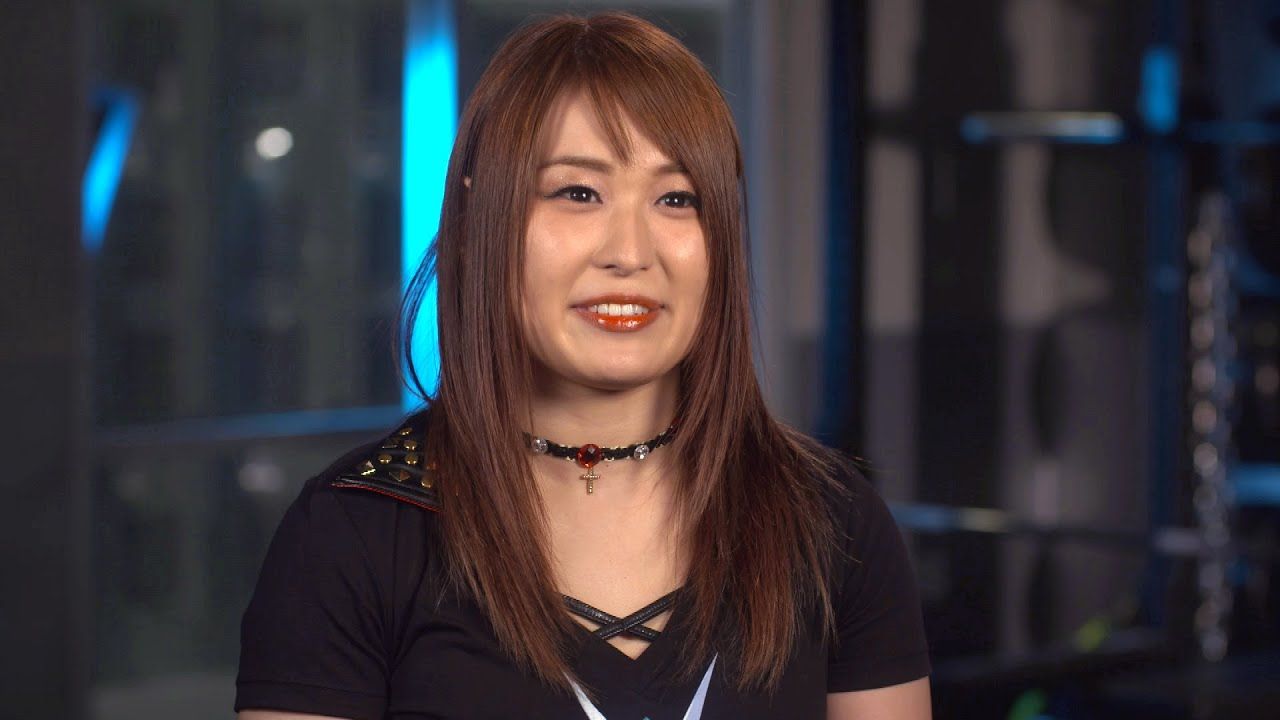 It's WWE NXT: We're moving on. We're not bitter. We're happy with what we have.
6. The WWE reeeeeally loves to screw with us. They spend weeks dumping on NXT then kick off a show with a 4.7 star banger?!?!?! Buddy Murphy is a big league striker. He packs a punch far above his weight class. Meanwhile, Velveteen Dream steals another victory. I like where they're going with him. Shades of the Ultimate Opportunist. Living on the Edge of a Dream?
5. "Charlie Brown finally kicked the football." Oh Mauro, sometimes you are just too good.
4. Dominik Dijakovic is in desperate need of a save. I have no idea what that promo was. Ancient Wicca prayer? Medieval magnet poetry? He is world class in ring and absolutely floundering on the mic. He's so bad, it would be an upgrade if Io Shirai was his manager.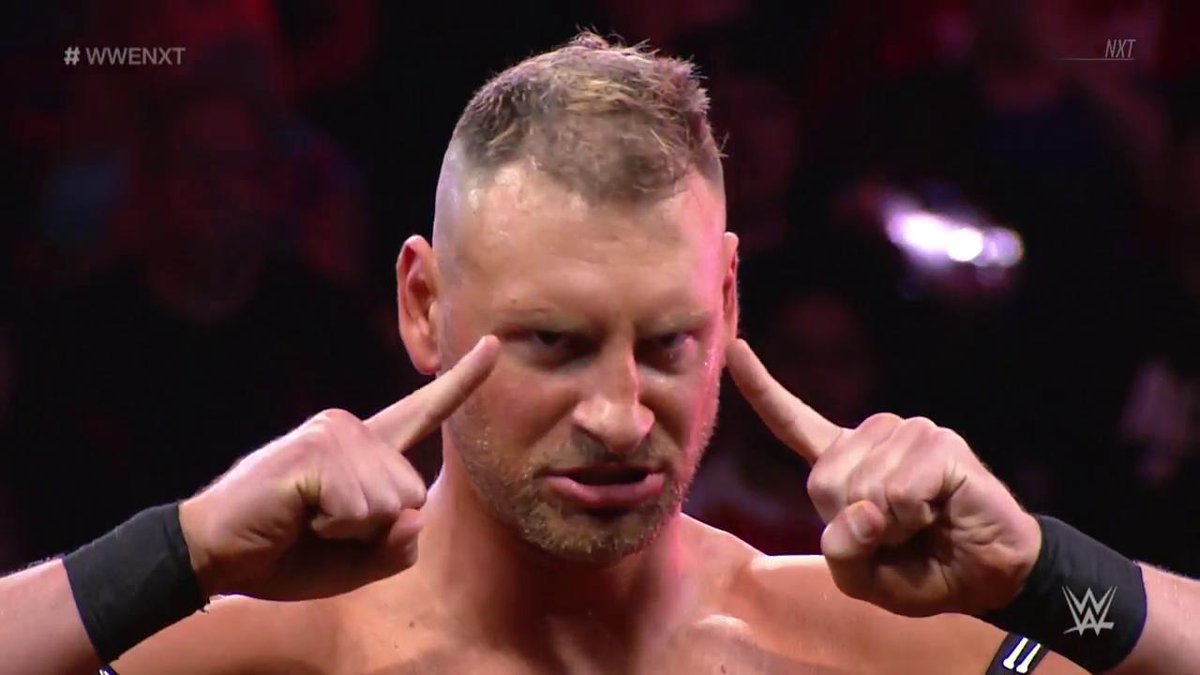 3. Speaking of promos, Johnny Champion adds another layer to his story. Johnny Smartass absolutely crushed Adam Cole on the mic. I know they said 2-out-of-3 would be definitive, but if we get Johnny Gargano-Adam Cole part 2 in HIAC or falls count anywhere, I'd find it in my heart to forgive them.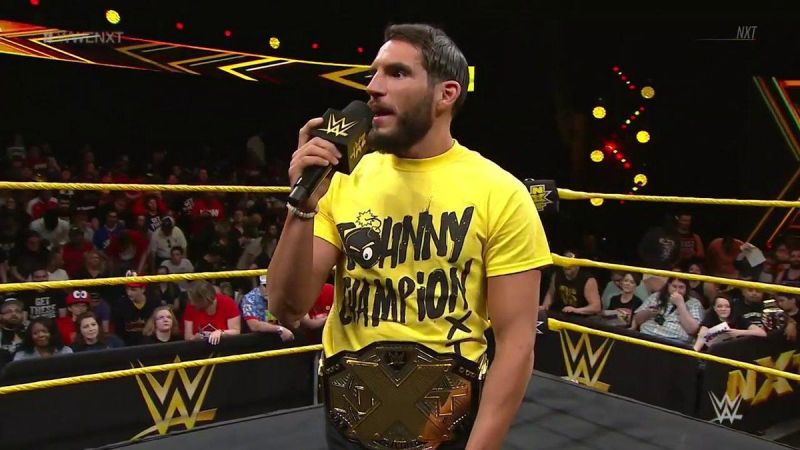 2. Shayna Baszler watches Dark Side of the Ring. She thinks it's a comedy. She is PURE EVIL. She is as pure of a heel as there is. She is the anti-Ricky Steamboat.
1. I'm trying to overlook how poorly WWE handled Kairi Sane's last NXT match. Instead, I am focusing on how much it adds to the inevitable Baszler-Io Shirai matchup. Shirai has improved in ring every time out, but she's still anime nicey nice. It will be exciting to see her turn up the emotion and intensity and really look to hurt Baszler as payback for her best friend. This one could steal the show at the next Takeover.
That's right…I said it.        


Mcleod: Will We Ever Get The Lee vs. Dijakovic Rematch?
Will we ever see the anticipated rematch?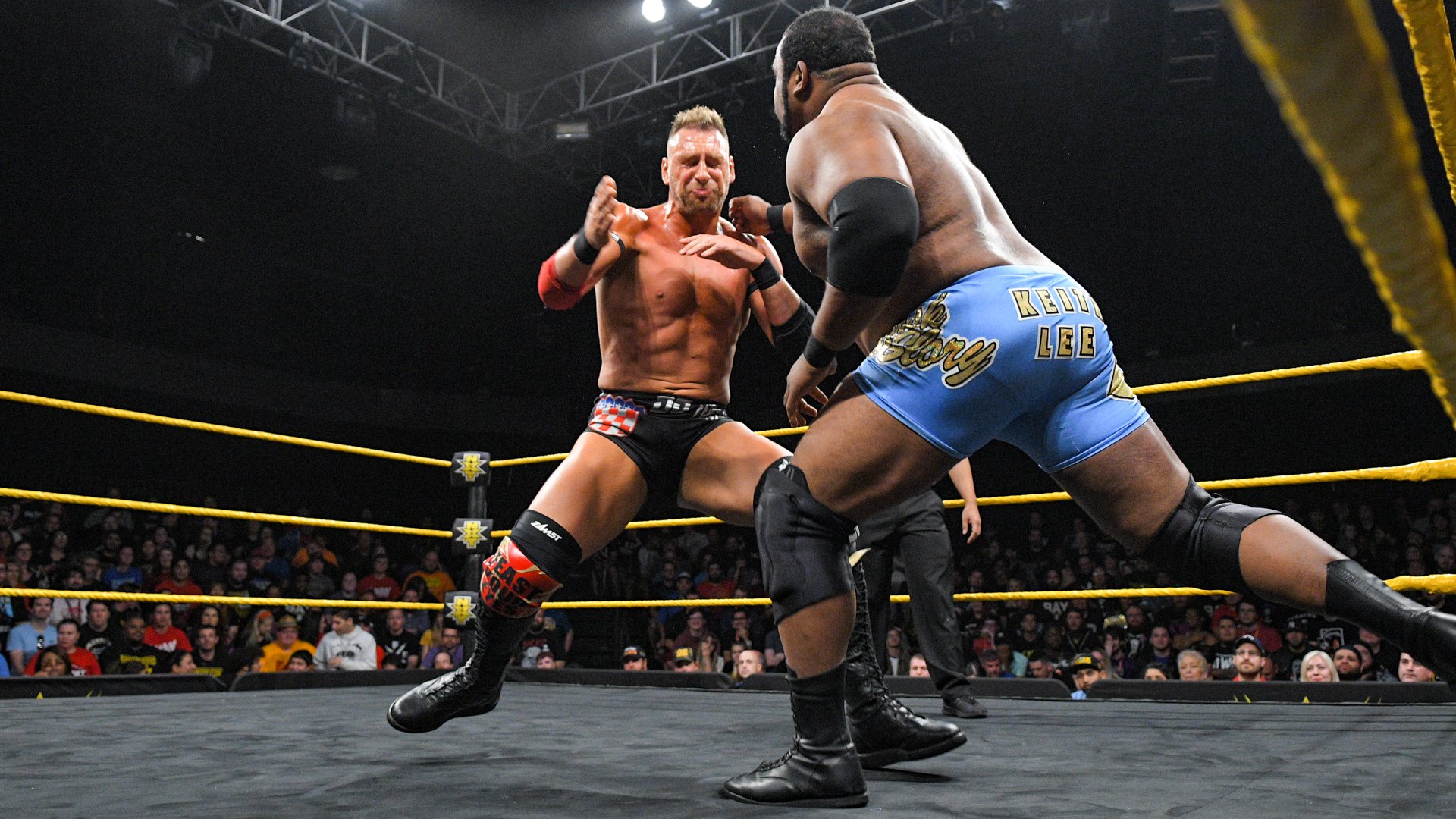 Keith Lee and Dominik Dijakovic tore the house down in their first WWE NXT encounter, and Scott Mcleod is eagerly awaiting the rematch–just like the rest of us!
Cast your minds back several weeks when we saw a short but physically impressive match between Keith Lee & Dominik Dijakovic. We saw Lee get monkey flipped only to land on his feet and Dijakovic hit a corkscrew plancha to the outside. The match unfortunately ended in a double count out but we were lead to believe this wasn't over as they continue to brawl while refs try to pull them apart.
They were scheduled to face off on the episode where the 5 way to face Gargano took place and that was the focus of that episode. A week or so later Lee said they would settle their differences in two weeks time.Two weeks should have this week but Lee was nowhere to be seen. Dijakovic came out and beat an enhancement in record time before declaring his intentions to challenge for the North American Championship. Judging from this week it looks like they're feud is done which is just a shame.
They teased us with what could be with that match several weeks ago. Two guys who have the size but can pull out incredible displays of athleticism. Put that on a takeover give them around 10 minutes between two title matches and they would tear the house down. It would be a shame to not see this match at least one more time in NXT. If a few weeks ago didn't convince you then check out their match from the PWG Battle of Los Angeles 2017 which was rated 5 stars.
It would be something different to everything else on the card. If Dijakovic is set to challenge Velveteen Dream can we not not add Lee and make it a triple threat. Think of how good Dijakovic vs Lee was and add the Dream. Don't tell me you don't want to see that on a Takeover. They could have a good build as well. You have the charisma of Lee & Dream along with the intensity of Dijakovic. I need to see that now.