"Passion Is The Reason You're Not Making It"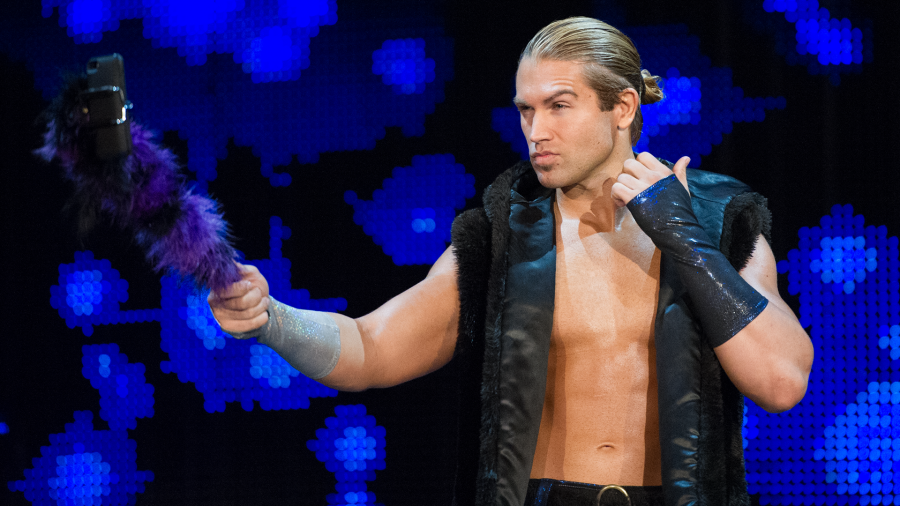 You want to know why successful people aren't making in the business? Passion. That's right, I said it.
"Whoa!!! Hold it right there! What?!"
Yes. I know. The Number 1 thing everyone says you need to make it in the business is PASSION. Whether you're a fan, a reporter, a journalist, a talent, a performer, whether you're watching an interview, you hear it ALL the time.
"You've got to have PASSION" to make it."
And you know what? I agree.
"WHAT? You just said it's holding great guys back."
It is. Because the word "Passion" has drifted so far away from what it really means in the eyes of talent.
Have you ever played the telephone game in elementary school? You whisper a message in the first persons ear, and then everyone has to whisper it down the line, and then by the last person, it's a TOTALLY different message. Remember that?
Yeah. That's what's happened to passion. You want to know why?
Because the word "PASSION" has gotten collapsed into a totally different meaning. As a matter of fact, you want to know why so many people get stuck? Because Passion has MULTIPLE meanings.
Here's ONE of the meanings, and this is the one that makes most sense for guys in the business…
"Passion: a strong liking or desire for or devotion to some activity, object, or concept."
But you want to know the other 3 definitions of the same word? That are actually ranked higher above the one I just mentioned?
SUFFERING
EMOITONS DISTINGUISHED FROM REASON
The Suffering of Christ the Night before his Death.
The very word passion, in 2018, implies SUFFERING, RABID EMOTION without REASON, and DEATH.
So you hear all these people saying "You got to have passion for the business!" Which on the surface means, "You have to have a desire for this business."
But what you get is a whole bunch of really well meaning talents who literally take it to mean, "I HAVE TO SUFFER FOREVER, HOPE SOMEONE DISCOVERS ME, AND IF I SUFFER ENOUGH IN SILENCE, WAITING, MAYBE SOMEONE WILL THROW ME A BONE, TAKE PITY, AND OFFER ME A SPOT TO BECOME FAMOUS."
It's tragic.
There was a GREAT interaction, and it was so small it might have gone unnoticed. But I wanted to point it out to you now. On Twitter, Tyler Breeze makes a comment that says, "At some point, opportunity has to come… right?" I don't want to mind read what's going through Tyler Breeze's thoughts – I think just what he wrote is enough to be self explanatory.
Here's the interesting thing…
Cody Rhodes responds to him. Arguable the most successful independently contracted talent of the modern era. He responds to Tyler Breezes comments, and goes, "NO, FRIEND! YOU HAVE TO SEIZE IT."
No. You have to go out and seize it friend. https://t.co/HHuQHH7D9N

— Cody Rhodes (@CodyRhodes) October 16, 2018
I want you to take a look at Tyler Breeze's career right now. And it's no knock on him. He's a very talented guy. Just look at his relative spot right now compared to his talent.
Now look at Cody's spot. Did Cody once have a similar, maybe slightly better, yet still underutilized spot on the WWE main roster?
Are they in two totally different UNIVERSES right now? No pun intended.
And just take a look at those tweets. Just take a wild guess. They're both talented. They're both in great shape. They're both good at what they do. What's the difference?
Look at the tweets again…
Who's hoping "Passion" is going to pay off?
Who's hoping "opportunity" will find him if he just works hard enough and keeps his head down?
Who is GETTING opportunity by taking it?
Passion isn't enough. It's the biggest lie that a talent can believe in these days.
I'm going to take it one step further to say "Passion for the Business without Measured, Focused Action, is Delusion."
You've got to be passionate about what you do, or else why do it?
…but where does the line cross from being Healthy Passionate, to disproportionate, unhealthy passionate? Both from a fan perspective, and from a talent perspective.
And by the way, what are guys so afraid of? I know, it's their dream job, they don't want to get heat, they don't want to get fired…
But what's the alternative?
Stick around for a while, say you're passionate, never get your true worth or recognition, then get released after a while and be unsatisfied with your career? Yet try to tell yourself you had a great run, but it was politics? Or you could have been more, but the stars didn't align? And then you end up selling your 8×10's at a local show saying, "Formerly on TV?"
What's so wrong with taking a chance and betting on your own career?
It worked out TREMENDOUSLY for Cody Rhodes and the Young Bucks. You just have to be smart and you have to be a plan.
I interviewed the former head of WWE Talent Development for a special seminar for my coaching clients in my program "Double Your Bookings."
He goes, "I don't know what all of these guys are suffering for. Suffering for what? We are in a predetermined sport where the object is to fake throw your opponent into ropes and pretend to bounce off."
They're suffering because of lack of perspective.
The greats were passionate about this business, of course – but they were just as passionate about putting food on their family's tables. They treated wrestling as if they were grown men going to a job.
It seems as though a lot of guys today, even more so than treating it like a grown men going to a job, treat it more like star struck fans who can't believe they actually made it, so they try not to rock the boat just hoping the opportunity doesn't go away.
And it's real interesting – I coach talent one on one so I can speak from personal experience.
Some will say, "Well Stone Cold has passion." Because they romanticize the part where Steve Austin had to live in his car and eat tuna. So they mistake "Passion for the business EQUALS starving in your car and eating Tuna."
But they miss the part where Austin's passion for the business meant he's going to step up and succeed by any means necessary and speak up and create his own opportunity. Yes, Stone Cold is a passionate guy… and if Stone Cold stayed quiet in the corner, waiting for an opportunity to come, he would have been stuck as the Ring Master, Ice Dagger, or Chilly McFreeze.
He spoke up.
He took risks.
He took chances.
That's why Austin happened the way he happened.
I'm happy guys have passion – you've got to have it to survive in this business. But if you're going to mistake passion for, "I'm going to show them how much suffering I can take in silence, and hope for an opportunity to arrive someday," you're going to have a hard time making it.
If you want to be successful, model success. And between Cody, The Young Bucks, guys like Austin, The Rock, HHH, all these guys, model the ones that are DOING IT. Not the ones that romanticize "Respect my passion" yet use it as an excuse to stay stuck settling for less than what they're capable of achieving.
The Good, Bad and Ugly: WWE SmackDown (01/22/2019)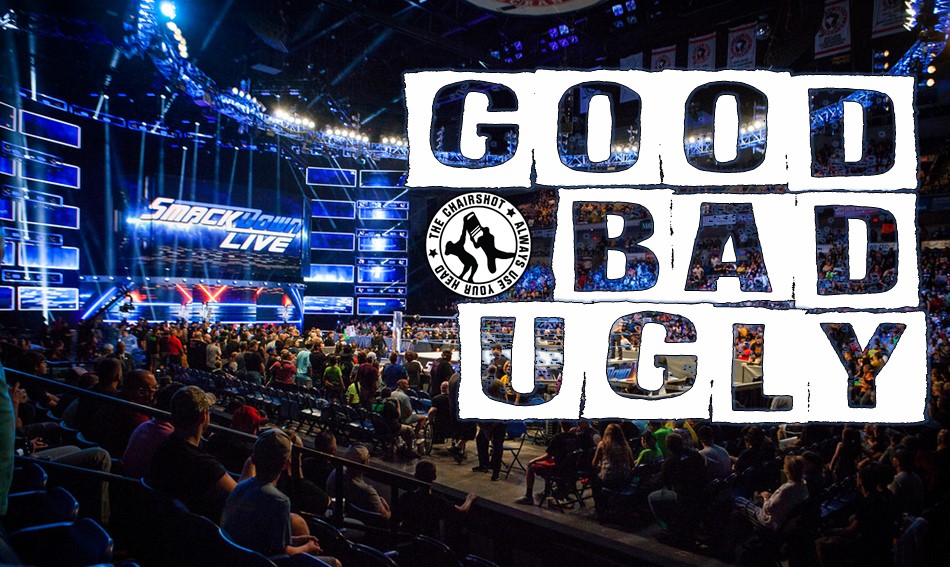 Bobby Fernandes delivers his Good, Bad, and Ugly review for WWE Smackdown on January 22, 2019–the last Smackdown before the Royal Rumble!
SmackDown before the Royal Rumble is here and now.  The better of the WWE weekly television is up to bat, and ready to take us home.  The actual card looks decent for the PPV especially on the SmackDown side of things.  Raw did a Good job packing in a ton of relevant content and building up the excitement.  Can SmackDown deliver yet again? 
THE GOOD
Opening Segment w/ The Man Becky Lynch
She is still on "fire" and the crowd cannot get enough of her.  She looks fantastic, confident, and on top of her game.  Lynch has done her job and took down the "Queen" and claims that she will do the same to the "Empress."  Even a badass like Lynch has an uphill battle against a foe like Asuka.  Asuka is so impressive and this feud is just amazing.  Charlotte Flair didn't take a whole lot of time to get involved and was warmly "Woooed" by the crowd.  Charlotte walks tall, talks the talk and is just overall unbelievable.  Asuka and Lynch's heat then boiled over at the joy of Charlotte.  They got some Good shots in.  This has been an enjoyable feud and it's "finale" should deliver. 
The Miz w/ Shane McMahon vs. Cesaro w/ Sheamus
So far the Miz/McMahon duo has had some subpar content, last week being the worst of it.  Luckily this week, Miz and Cesaro can both do some great things in the ring, and could be Good for a decent match.  Cesaro is freakishly Good and one of the most criminally underrated in the industry, even with the Tag Team Championship.  Anyone watching has to love the chemistry that The Bar has weekly.  They don't always have the best matches but are a fantastic Tag Team overall.  Miz was on point as well in this match.  This was a Good set up for the Royal Rumble in which Cesaro gets the Win w/ a "Neutralizer" after a Sheamus interference.  McMahon wasn't having it and attacked The Bar only to be beaten the hell out of for his trouble.  To add insult to injury, Shane O Mac was bombed onto the Miz, through a table.  It looked fantastic, and hopefully this Tag Team Title Match Sunday will not disappoint. 
Daniel Bryan/AJ Styles/Vince McMahon Promo
The fans are certainly "fickle" to the New Daniel Bryan.  The crazy, nut-bag has done all he can to become a hated entity.  Daniel Bryan has improved on the mic, and this heel gimmick is well suited.  The less AJ talks the better.  However he did well this time around, and just about when things were going overboard, the Chairman of the Board put a stop to it, and demanded Bryan get in the ring.  Bryan went on to be disobedient and continue his banter, now attacking McMahon's Generation.  AJ Styles had enough and attacked Bryan until Bryan used McMahon as a shield taking out Styles and retreating.  Overall, this wasn't Bad and did its job hyping the WWE Championship Match Sunday at the Royal Rumble. 
Samoa Joe vs. Mustafa Ali
Not that this is a new thing, but Samoa Joe has lost his mind.  He is a savage in the ring now, and as stiff and brutal as his reputation is, he is exceeding expectations.  Mustafa Ali is very impressive, his entrance, look, and of course in ring ability.  Samoa Joe seems to have given himself the task of breaking in the young star.  He is literally breaking him.  Ali is getting viciously bounced around by the veteran.  Samoa Joe controlled almost the entire match.  Ali even looked shocked when hitting some solid offense.  It was short lived, as Joe trapped Ali in the "Coquina Clutch" for the brutal victory. 
(2 out of 3 Falls) Andrade vs Rey Mysterio
This rivalry is fantastic.  It completely revived Rey Mysterio.  Andrade can hang and with someone at the level of Mysterio it is Gold!  No Zelina Vega is a little disappointing as she does her job very well, and is a great addition to any content.  Highspots galore, the two showoffs did just that, they gave the fans their money's worth, and put it all out there.  Andrade is for sure a fan of Mysterio, probably watching all of his content as a before he was a huge success.  His style is very similar, as most Lucha style is.  Andrade lost his mind and hit a "sitdown powerbomb" off the top for the first fall.  The timing, and landing was beautiful. 
Andrade continued on hitting a few big moves but unable to get the finish.  Mysterio hit the crazy "spike" type move out of nowhere and gets a counter pin fall.  Andrade and Mysterio really do such unique things, always getting the correct pop at the right time.  Masterfully showcasing the Lucha style, and impressing everyone during the Main Event.  So much respect for the sport, and rare amounts of pride are shown in their work.  Even a botched spot was forgiven by the hot crowd, because they just pressed on.  Mysterio almost had Andrade beat, but Samoa Joe interferred and destroyed Mysterio and Andrade.  Joe continued his vendetta to the Cruiserweights at the worst possible time.  This was a Bad run in, on a Good Match.  All aside the wrestling that was had between Mysterio and Andrade was quality.  Then, just like that "RKO" out of nowhere.  Randy Orton making his presence felt before he will appear in the Royal Rumble on Sunday. 
THE BAD – N/A
THE UGLY
Naomi vs. Mandy Rose w/ Sonya Deville
This whole feud is a bit ridiculous.  If these two talents would have just been paired up to a match it would have been better.  No one seems to care at all about the story here, and the content so far has been poorly executed.  Naomi and Mandy Rose are very talented but it is being paraded around on this horrendous platform for seemingly no reason. 
The Sonya Deville/Carmella Match that was foolishly skipped last week would have been much better, and it was a ugly shame it was left out.  Naomi controlled most of the action, literally bitch slapping the blonde bombshell Mandy Rose.  Mandy had very little offense in this tough to watch match.  The action was poorly executed, and awkward.  Mandy got the upper hand when it counts, with the help of Deville, hits Naomi off the post, and gets the quick pin.  This was a horrible match, so much to hate about it, just disappointing.    
FINAL
GOOD – 5
BAD – 0
UGLY – 1
OVERALL
SmackDown, unlike Raw this week, was a little light on the content.  NXT almost had as much content last week and they are only an hour.  That being said, it was a successful week for the "blue" brand.  Royal Rumble has the makings of a Good show.  WWE overall has been pretty Good lately and are very protective of their brand. 
WWE took it home in a major way, now onto NXT's version of the story to finish out before the big Takeover and Royal Rumble weekend.  We could see some serious changes so close to Wrestlemania, and as usual, all we have to do is sit back and watch.  Please like, comment and share!  Catch you tomorrow night post NXT.    
Andrew's WWE Raw & SmackDown Live Review & Notes (1/21 &1/22)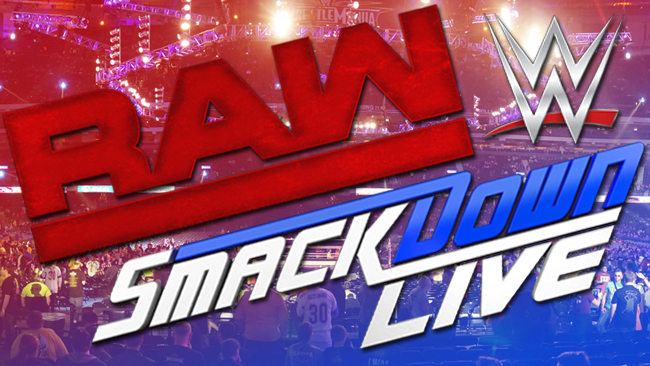 The Royal Rumble "Go Home" shows. Did they produce entertaining content, or limp towards the finish line since most will watch Rumble purely on name value. Let's find out!
Now given that I enjoyed Raw so much last week, I'm tempering my expectations for this week. It's been longer than I care to try and remember, that WWE has knocked it out of the park two weeks in a row.
With the low bar set, do we see a Fosbury Flop, or well…just a flop. Let's see!
Raw Ratings:
Finn Balor vs Braun Strowman: Balor wins via DQ after Lesnar interferes – * 1/2
Apollo Crews vs Bobby Lashley: Lashley wins via Spear – *
Seth Rollins vs Drew McInture: Rollins wins via Cradle – ** 1/2
Lucha House Party vs Jinder & The Singhs: Gran Metallik wins via Backbreaker – -* (yes it's negative)
Elias vs Baron Corbin: Corbin wins via End of Days – N/A
The Ascension vs Heavy Machinery: Otis wins via Caterpillar – N/A (squash)
Raw Tag Team Titles: Bobby Roode & Chad Gable vs The Revival: Gable retains via Rollup – ***
Bayley & Sasha Banks vs Natalya & Ronda Rousey: Banks wins via Bank Statement on Natty – ***
Review Notes:
We kick off things with talking…well now, new changes right? Heyman does his played out thing by now, Vince comes out and tells his own variation of a Wikipedia edited David and Goliath story. Braun shows up to try and look menacing and speak words that don't matter. Finn walks out after like 15 minutes of bickering, to point out that this is typical. He then tells a closer to correct David and Goliath story. Vince gets the bright idea that Brock should be at ringside for the real David and Goliath bout of Finn versus Braun.
Now before this match started, we all knew how it was gonna end. Brock at ringside, Braun is a monster so he can't lose clean and Finn is the challenger…so he can't lose clean. So yeah, making matches that can't logically have a winner is a waste of time, much like this match. The action was alright, the spot where Lesnar catches a falling Balor just to Overhead Suplex him to the floor was moronic since the referee saw it and didn't throw out the match there. Finn fights back valiantly, then right after landing the Coup de Grace, Lesnar F5's Balor and THAT'S a DQ apparently. Must've gotten NFL referees for this match.
Lashley and Lio come out, and every bit of praise I gave them the last two weeks goes out the window here. Lio is worthless saying nothing of merit, and this somehow devolves into a pose off when Apollo Crews comes out to throw his hat in the ring. The pose off did showcase a little personality from Apollo, so that was a bright spot, but come on…this is dumb. Then Lashley attacks him and a match happens regardless of any previous words or stipulations to the pose off (yay wrestling).
Lio apparently will now be a bigger player in the matches, which is fine. But when no one cares about either wrestler, we came off roughly 20 minutes of talking into a gimmicked finish, for another match without a clean finish. Short match with no story or reason to care.
Rollins comes out, gives a speech we're supposed to care about, but I really don't. He brings Roman up AGAIN, and really seems to be going through the motions almost to a disingenuous point. McIntyre comes out to save the segment before it leads to a match, cause everyone in the Rumble needs to be showcased leading to it, yeah, that sounds right, sure.
The match is standard fair for a Rollins match. Okay work rate, slightly predictable sequencing, but since the finish was a Cradle…that's different. I don't know, the match was fine, but McIntyre losing just signals that now he wins the Rumble or finds a way to at the very least, cost Rollins the win.
The Revival discuss their position with Vince in the back, say they'd like an impartial special guest referee and Curt Hawkins walks up. Vince tells him he's the special ref and Hawkins has the best line of the night with "Well, I have seen a lot of threes lately…", and then the Revival start buttering him up before the match.
Lucha House…Jinder and the Singhs…WHY!? This has no business being a thing beyond they are two groups of 3. Stupid, useless, worthless, I hate the Lucha House Party. Send them back to 205 Live, deport them, I don't know…just stop. This is not good, they have no personality, and have been damaged from that dumb House Party rule gimmick from a few weeks back. Screw this team. And who wins with a Backbreaker not named Roderick Strong?!
Dana Brooke is talking at EC3, I say talking at cause he doesn't respond and she just hits him with a litany of questions as Elias walks to the ring.
Elias tries to do his thing, Corbin interrupts, a forgettable match happens and Corbin wins cause he needs to look like he's marginally competent going into Rumble.
Alexa Bliss' Moment of Bliss, is a train wreck again, multiple women just walk out, declare their piece for the Rumble, Alexa even makes note of all her shows have been awful and she's sick of it. So she announces herself in the Rumble, the only highlight was Lacey Evans finally came out and said a few things for the first time. All you Nasties are gonna learn.
The Ascension get to be fed to Heavy Machinery! Well I guess that proves they're staying on Raw since Raw loves job matches. Only real note from this is Otis' Worm, is not called the Caterpillar. You know, like the company that makes heavy machinery. The writers are true wordsmiths I tell you.
This tag match was like a highlight real of heel wrestling 101 and a referee actually being attentive. Hawkins is by far the best referee of the night (and weekend probably too), so a decent match. Nice spots, these two teams have nice chemistry and we see a reuniting of Zack Ryder and Curt Hawkins at the end. So maybe that's where The Revival go next. Only odd take away is why would you make The Revival sympathetic for the last few weeks and then ruin it completely in 2 weeks. The direction just makes no sense.
Ronda with a passionate, yet clumsy and weird biblical promo with the hair washing feet thing. What since David and Goliath was referenced now we're quoting the bible for promos? Ugh…no more talking Ronda please.
Yes we all know Sasha had a wardrobe malfunction during this match. But let's not have that take away from a decent match and the fact that Bayley and Sasha did technically give Ronda her first loss in WWE. So building up the challenger for two weeks right before the PPV seems like the obvious set up, but be honest, 99% of us have Ronda winning anyway. Sasha could've defeated the whole women's division and we'd still go, "yeah but". It was nice to see Bayley and Sasha continue to work decently as a team, but they did sow some seeds for Bayley versus Sasha since Sasha tended to move out of the way a lot and let Bayley eat moves.
Overall Score: 5/10
There really seemed to be no passion or imagination in this show except for Ronda's odd promo. As Tony Acero so nicely put on Raw Reaction, I was just saying "okay", through most of this show. It didn't surprise, intrigue or go outside of the box at all. Just a basic color by numbers Raw. Mediocrity encapsulated in a show, if you will. SmackDown has to be better…
SmackDown Live Ratings:
Mandy Rose w/Sonya Deville vs Naomi: Rose wins via pinfall – **
Miz w/Shane vs Cesaro w/Sheamus: Cesaro wins via Gotch Neutralizer – ***
Mustafa Ali vs Samoa Joe: Joe wins via Coquina Clutch – ** 1/2
2 out of 3 Falls: Rey Mysterio vs Andrade Almas: Rey wins via DQ 2-1 – *** 3/4
Review Notes:
So since it's WWE we start off with talking, but this one is Becky and Asuka, and we like them. Becky does the old school heel thing of listing Asuka's accolades but making sure to mention that Asuka didn't BEAT her and she's still just better than Asuka. Charlotte saunters out, let's out a Woo and Asuka tries to get in a cheap shot on Becky, thus creating a brawl for a few minutes. Becky gets the upperhand throwing Asuka into the announce desk, before the brawl heads backstage.
Naomi has every right to try and kill Mandy. She tried to cause problems in her marriage and Naomi had the upperhand in most of the match. A flurry of kicks and elbows from Naomi give us hope she'll get her revenge, but Sonya's interference becomes too much, giving Mandy the opening to show Naomi into the ring post and cover her for the pinfall.
Miz and Shane might be my favorite thing on SmackDown story wise. I mean I love Andrade & Rey Mysterio angle, but the sheer fun and enjoyment Miz and Shane seem to be having is infectious.
The match had a lot of good resiliency from Miz. The Miz has been looking like a better wrestling ever since the World Cup tournament. Miz tried to get an early win with the Figure Four Leglock, but Cesaro got out of it. Sheamus eventually takes out Shane so they can get in a cheap shot, which leads to a Gotch Neutralizer and a win for Cesaro.  Post match beatdown sees Shane eat a Brogue Kick, as well as getting driven through Miz and effectively through the announce table. Feels like a heavy signal that Miz and Shane will win at Rumble, but who knows.
Mustafa points out an interesting aspect of Joe beating him down last week. That being, Joe looks down on him, like he doesn't belong there and he wants to prove himself.
Vince basically moderates the discussion between Daniel Bryan and AJ Styles. Not much is really said except for AJ turning the FICKLE word against Bryan and it catching a little. Styles chases Daniel outside the ring, lays in a few shots, rolls him back in for the Phenomenal Forearm, Daniel uses Mr. McMahon as a shield to then lay out AJ with Knee Plus.
Truth and Carmella are walking through the back discussing the Rumble. Truth toys with the idea of challenging Buddy Murphy for the Cruiserweight title, and when Carmella points out the weight limit, he takes it as her calling him fat and storms off a bit. Charlotte and Carmella have a few words, but nothing really noticeable here.
Ali showed that he learned from last week and turns around some call back spots into flips and body presses. But Joe eventually proved to be too much and Ali taps out to the Coquina Clutch.
New Day have a nice moment discussing Rumble plans, Kofi has a moment of doubt if he can't come up with a cool spot, Kayla tries to ask the question everyone does about would they eliminate each other. After going through a list of people who asked, they say "Is Tony Chimmel gonna ask us too?", and Chimmel shows up before they shoo him away asking if they look like Edge and to get going.
YAY! 2 out of 3 falls match! Andrade and Rey all day! First fall comes after Andrade connects on an Avalanche Sitout Powerbomb. Rey hits a Code Red, doesn't' get him, but pulls out the Canadian Destroyer as a counter to what looks like a Powerbomb and evens it up at one a piece. Rey tried to get a quick win with the West Coast Pop, but Andrade kicks out. After Rey finally connects with a 619, Samoa Joe shows up to ruin the finish. In the middle of making his final decree, Randy Orton RKO's Joe to a giant pop from the crowd.
Overall Score: 7/10
Well okay we're back to the normal situation of SmackDown being the clearly superior show and Raw being mediocre at best. Andrade and Rey are just wonderful together, that match could've been something special if it were allowed to finish decisively. I look forward to a time when they get 20+ minutes on a PPV to just tear the roof down. SmackDown is such a treat coming off a Raw that left, not a sour taste in my mouth, but ashy disappointment.