Predicting The Card: WWE WrestleMania 35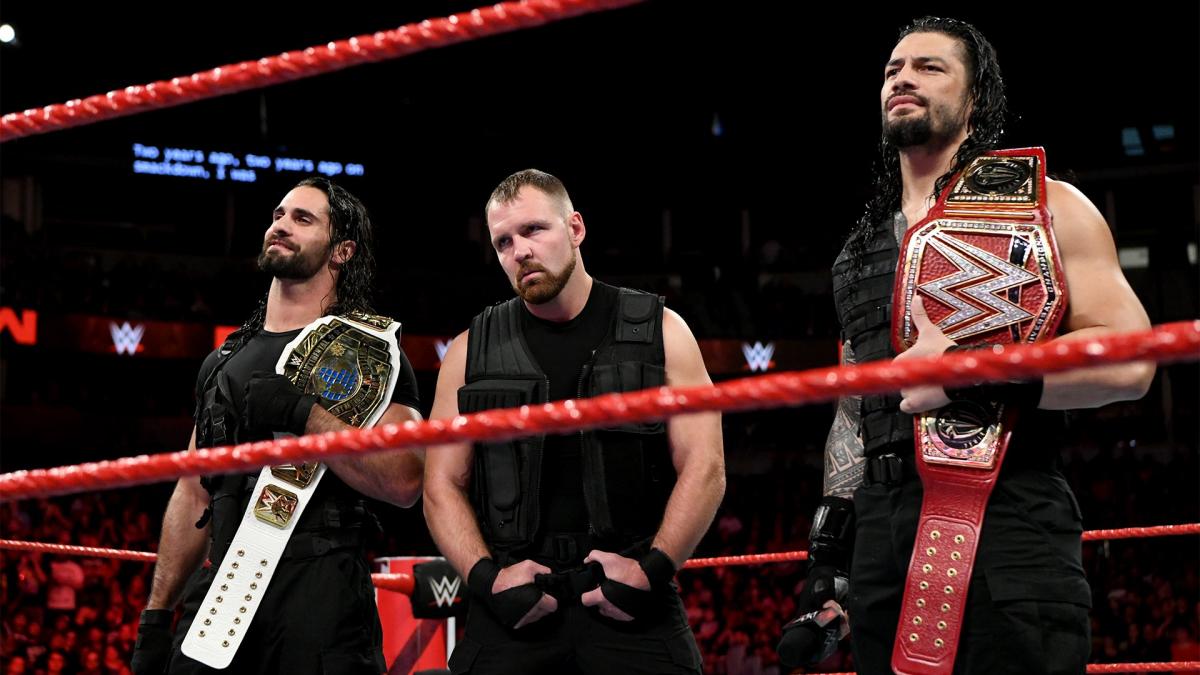 The date is October 7, 2018, two days after WWE presented Super Showdown in Melbourne, Australia. While we still have many twists and turns in the road, the path to WrestleMania is already being paved. What will we see on the grandest stage of them all? Who knows! But trying to predict it is lots of fun.
Greg DeMarco, publisher of The Chairshot, sat down to lay out where WWE could be headed for WrestleMania 35. This article won't address the Andre The Giant Memorial Battle Royal, or the WrestleMania Women's Battle Royal. It might not even be an entire card. But looking at today's alignment, and where we could be headed in the next 182 days, this is Greg's early look at the potential WrestleMania 35 lineup.
WWE Universal Championship
Roman Reigns (champion) vs. Royal Rumble Winner Dean Ambrose vs. Intercontinental Champion Seth Rollins
I'm not sure WWE loves anything more than The Shield, save for a few legends here and there. Despite the rumors of a certain legend in The Rock, I really think we are getting all of The Shield we can handle on The Road To WrestleMania 35.
Dean Ambrose has been on fire since his return, seemingly committed to his Shield brothers, while still showing signs of being the Lunatic Fringe we all know and love. Him scoring the fall at Super Showdown seems to be no accident, at least in my mind. I don't see Roman Reigns losing the Universal Championship anytime soon, but I do see Dean Ambrose finally getting a career defining win–the 2019 Royal Rumble–and pointing his scope directly at The Samoan Sex Machine himself.
Seth Rollins could be a case of WWE dragging out an old storytelling crutch, where the Intercontinental Champion was largely considered to be #2 guy in the company, and the top contender for the world championship (despite rarely getting that title shot). WrestleMania 6 saw The Ultimate Warrior enter as Intercontinental Champion to challenge then WWF Champion Hulk Hogan, and I can see Rollins using the old "IC title logic" to insert himself into the WrestleMania 35 main event.
For funsies, I am calling winners today…
Prediction: Dean Ambrose captures the Universal Championship
WWE Championship
AJ Styles (champion) vs. The Miz
The Miz is arguably the best performer in WWE today, based on two facts: he's over as a heel (hard to do in 2018) and he always makes opponent look like a million bucks. It's largely believed that his Talking Smack segment with Daniel Bryan was "unscripted," but I don't buy it. What I do buy is the career rejuvenation it caused.
AJ Styles is quietly building a momentous run as WWE Champion, and I don't see it stopping before WrestleMania 35. While I would love to see Miz win the Royal Rumble (I can see him and Ambrose as the final two, if Rollins isn't the last guy with Ambrose), there are plenty of ways for him to earn this shot. For me, a (relatively) clean win over Daniel Bryan in some form is the ultimate method, and that's what I see happening. As for a prediction? The wins for Miz don't stop there.
Prediction: The Miz captures the WWE Championship
Raw Women's Championship
Ronda Rousey (champion) vs. Charlotte Flair
What many would deem the easiest match to call, I think do indeed see this match at Met Life Stadium. what I don't think we see is it going on last, as WWE probably opts to have The Shield close out WrestleMania 35. However, I won't be shocked if this is the night they pull the trigger and have these two women close the show.
Since Charlotte is a Smackdown Live superstar, and the shortest distance between two points is a straight line, I see Charlotte winning the 2019 Women's Royal Rumble, and jumping ship to challenge Raw's Rousey.
Prediction: The legend grows as Charlotte Flair captures the Raw Women's Championship
Smackdown Women's Championship
Becky Lynch (champion) vs. Asuka
Everyone thought that 2018 was Asuka's year, but instead it was Charlotte ending her undefeated streak in New Orleans. WWE has their own calendar (and it's usually right), and here I see Asuka finally winning WWE (not NXT) gold at WrestleMania 35 against Becky Lynch.
Because Asuka's character is that of an in-ring master, I think we see a tournament (or gauntlet) set to determine the challenger, where Asuka emerges victorious (possibly starting in the first match of possible gauntlet) to challenge Becky.
Prediction: Asuka captures the Smackdown Women's Championship
Interesting note, I have predicted that each of the top men's and women's championships change hands at WrestleMania 35, which is rare. I can see Roman or AJ retaining, but the women's belts I really think are going to change. If I had to pick one of the four championships to be retained, I would go with the Universal.
Anyway, carry on!
Braun Strowman vs. Brock Lesnar
On the surface, this match reads like "these guys each need a WrestleMania match." But the storytelling for this is there.
Braun Strowman was Mister Monster In The Bank, but it was a discus-like toss of the coveted briefcase from Brock that prevented a SummerSlam cash-in. It was also a surprise appearance from Brock at Hell In A Cell that prevented a potential win for Braun in September. At Crown Jewel, I can imagine we'll see a spot where Brock once again prevents Braun from emerging victorious.
So where does that lead? Depending on the date of Brock Lesnar's UFC fight, it either leads to a Royal Rumble confrontation, or one in February/March. Regardless of the date, we'll learn that Braun's motivation for a beatdown of Brock was simply because he's "not finished with you," and wants revenge.
Prediction: Braun Strowman gets the big win 
The Undertaker vs. John Cena
You don't think that story ended at WrestleMania 34, did you?
Prediction: John Cena gets his revenge and hands Undertaker his third WrestleMania loss
Triple H vs. Kevin Owens
This might seem a little out of left field, but you have to remember that we're only halfway to WrestleMania. There is plenty of time to build up this story, which would be a huge one for Kevin Owens. Triple H is obviously high on the guy, and the fans want to cheer him. I see it going down here, but I don't see it getting the payoff everyone wants.
Prediction: Triple H wins, and the internet cries
There are quite a few big names left out, including current United States Champion Shinsuke Nakamura, Randy Orton, Samoa Joe, New Day, Drew McIntyre, Dolph Ziggler, Alexa Bliss, and many more. There's also plenty of room on the card to see them all involved. And I think we will.
But what say you? What do you think we'll see at WrestleMania 35 at Met Life Stadium on April 7, 2019? Tweet at @ChairshotGreg and @theCHAIRSHOTcom using the hashtag #UseYourHead and let your voice be heard!
The Good, Bad and Ugly: WWE Raw 12/17/18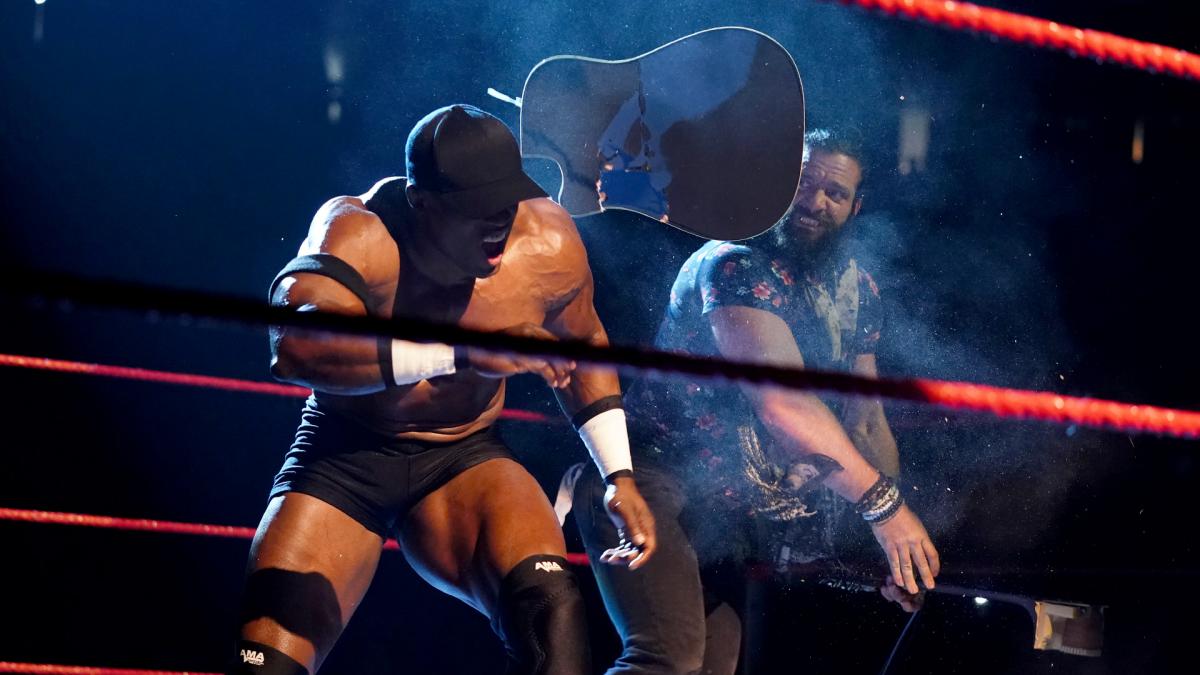 Vince McMahon showed up on WWE Raw to "shake things up!" Was the result Good, Bad, or downright ugly?
With Tables, Ladders and Chairs in the books, Vincent Kennedy McMahon has decided that Monday Night Raw needs him. The rumors are swirling but the wait is over now.  Was Raw finally Good, especially in front of the "Boss?"  Or is it so far gone, even Vinnie Mac can't save it?
THE GOOD
Opening Segment w/ Mr. McMahon
"Change," that's what this is all about.  Vince brought out Stephanie, HHH, and Shane to say that the McMahon's have failed the fans, and that changes now.  It was quick and emotional.  Vince had it all wrapped up, until Baron Corbin showed up.  He wanted to have a conversation about his injustices from TLC, to the chagrin of the McMahons and the audience.  The crowd was so loud, and maintained this noise the whole segment. Corbin got hammered by the crowd. He could barely be heard.  After Corbin plead his case, explaining why he should be the GM, HHH announced he will be permanently GM if he can beat, "The Olympic Champion" Kurt Angle.
Finn Balor vs. Dolph Ziggler
At TLC post-match, Ziggler put a hurting on Finn Balor, setting up the match tonight.    Both guys are high intensity and evenly matched.  This match had strong potential.  This really is a high caliber match especially for Raw.  Not a bad way to boost the ratings using pure Professional Wrestling.  The pace was done well, with Finn and Dolph feeling each other out and countering each other's offense.  Everything looked smooth.  The two fed off of each other and had tremendous rhythm.  Plenty of close falls in this one, it was hard to tell who had control.  It was over, with a "Zig Zag" from Ziggler but only for a two count.  Out comes McIntyre baiting Dolph into a fight.  Ziggler beat down McIntyre and hit a "famouser" on Balor, only for yet another two count.  Balor composed himself but get destroyed by McIntyre, causing Balor to Win by DQ. McIntyre then crushed Zigger, with a "Glasgow Kiss" and "Claymore Kick" to finish Ziggler.
"New Intercontinental Champion" Dean Ambrose Promo
Ambrose leading a "Swat Team" with gas mask, started off shaming the crowd.  Ambrose fed off of cheap heat, with a mix of cheers and boos from the audience.  Ambrose as always antagonized and called Seth Rollins out.  Rollins no-showed and as a result, Ambrose issued an open challenge for the I.C. Title.  Surprisingly, Tyler Breeze accepted. 
Intercontinental Championship – Dean Ambrose (c) vs. Tyler Breeze
Interestingly enough Tyler Breeze is getting a fantastic opportunity for not only the Intercontinental Championship, but to show off to the fans what he can do.  Breeze is a great talent, and this is a perfect chance to show it.  Ambrose took control beating Tyler Breeze down.  Breeze got some big moves off, getting a few close calls with quick pinning combinations.  Out of nowhere, Dean Ambrose hits a "Dirty Deeds" winning a close match, and defending his Intercontinental Championship.  Ambrose really has to stop on the mic, but went off after his match until Rollins music hit.  Rollins attacked revealing he was one of the "Swat" guys with a gas mask.  Ambrose composed himself and retreated. 
AOP vs. B-Team vs. The Revival vs. Lucha House Party (Winner gets a Raw Tag Team Title Opportunity)
Shane McMahon made this match to showcase the many talents of the Raw Tag Team Division.  Depending on the winner, the fans could see something special coming up.  Lucha House Party had a lot of ring time, but mostly getting crushed by everyone.  AOP looked sloppy, but the Revival as always showed their tremendous value.  The match was pure chaos.  The ref and even the camera guy lost control of this one.  It was confusing as hell to watch.  Wilder and Bo Dallas has some great counters until Revival ended it with a "Shatter Machine."  Revival Wins! 
THE BAD
Kurt Angle vs. Baron Corbin w/ Referee Heath Slater
As good as it always is to see Kurt Angle, the match started off rough.  The strikes looked weak and the timing was off.  While the match continued, The Raw Tag Team Champions Gable and Roode and Apollo Crews, were added by HHH to make this a Handicap Match.  This was so over the top.  Corbin tried to runoff but couldn't and continued to get jumped. This was very weird and boring.  Outcomes Shane McMahon making the match No DQ. Pushing this even further.  Heath Slater started in on Corbin.  This really was awkward and kind of a waste.  The McMahon's could have done better than this. Angle Wins with the "Angle Slam." After the match, the gang brought in a table, and Corbin was "Olympic Slammed" adding insult to injury.
Bobby Lashley "Concert"
Bobby Lashley and Lio Rush open with an "Elias" like setting.  Lio was effective at getting the crowd fired up as he always does. Lashley started with the poses. The crowd couldn't wait for this to end. Elias popped up into the ring, was announced and hit Lashley with a guitar before fleeing.  This was a short, unnecessary segment overall, and it really didn't add to the show in any Good way.
Ronda Rousey Promo
The crowd surprisingly let Rousey off easy, considering how they felt about her involvement at TLC.  Her match at TLC was Bad, and her spot in the Main Event made things even worse.  Rousey needs a ton of work on the mic and it shows.   As the promo went on, it got worse, and the crowd started getting antsy. "Becky" chants grew louder as time passed.  Rousey went on to introduce a post-PPV open challenge.  This is always a Good thing.  Stephanie McMahon then brought out a loud group of female talent, and announced the winner of the 8-Person Gauntlet faces Rousey for the title.
Gauntlet Match 1:  AliciaFox vs. Bailey:  Fox is one of the most awkward performers in the locker room. She moves around way too much and over sells.  Bayley couldn't keep up.  This looked Bad.  As it went on it got worse.  For such a veteran, Fox looks so uncomfortable in there.  Bayley tweeked her knee, Fox kicked her in the face and as she was pinning Bayley, she got rolled up for the pin.
Gauntlet Match 2: Dana Brooke vs. Bayley:  Dana Brooke came out aggressive.  She looked decent in there, showing obvious improvement in her ring ability.   Out of the blue, Bayley hits a Bayley to Belly for the pin to continue.
Gauntlet Match 3:  Mickie James vs. Bayley:  Mickie James really struggles in there.  Another vet that just over sells and looks bad, week after week. Everything she did looked Bad. Bayley was exhausted but and the fatigue showed.  Mickie hit a "Mick Kick" but only for a two count.  Bayley kept selling the knee and did some sloppy work.  Mickie hit the worse DDT I have ever seen and moved on.
Gauntlet Match 4: Ember Moon vs. Mickie James: Mickie James viciously attacked Moon right away stopping all momentum.  Again, Mickie James looked awkward and sloppy. Ember took a bad bump on the apron, and the match continued.  It was really sloppy, and hard to watch.  Ember Moon is a great talent but Mickie couldn't hang.  Ember countered a big move and came off with an "Eclipse" to move forward.
Gauntlet Match 5: Natalya vs. Ember Moon:  Ember cut Natalya off right away and started a series of submissions to ware down Natalya.  Again, this wasn't very Good, as Natalya looked slow and not into it. As Ember was flying around the ring, Natalya knocked her out with a close-line and followed it up with some big moves.  After a few reversals, Natalya got a quick roll-up for the pin
Gauntlet Match 6: Ruby Riott vs. Natalya:  After a rough night at TLC due to a lackluster performance by Natalya, here we have Round 2.  Ruby Riott is a tremendous talent but again, she can only do so much.  As this went on though, it got better.  Ruby Riott is a great talent,and the more we get to watch, the better. It wasn't great but decent considering. Natalya again squeaked out a pin out of no where.
Gauntlet Match 7: Sasha Banks vs. Natalya:  Sasha Banks can go and has tremendous talent.  It just didn't shine tonight, much like most of the other Gauntlet Matches.  This was a mess.  The pace was off, there was confusion, and it just didn't click.  Aside from the poor work, the crowd was behind Natalya the whole time.  Natalya worked her way up and got Banks into a "Sharpshooter" right in the middle of the ring only to be devastated in the corner by Banks.  Banks got Natalya into a "Half Crab," however escaped but got sucked right into the "Banks Statement."  Natalya powered back and hit a "German Suplex."  Natalya then worked Sasha before locking "The Boss" again into the "Sharpshooter" only this time for the victory.  Rousey closed the show by coming down to congratulate her friend and hype for the match next week.
THE UGLY:  N/A
Final Tally
Good:  5
Bad:  10
Ugly:  0
Overall Results:  Very Bad! The Gauntlet Match was so long and some of the worst stuff we have seen in recent memory.    
This week's Raw was very important, and it was supposed to be a new format.  We had some highs and lows, however overall, this wasn't Good, it was Bad. It was really Bad.  Raw hasn't changed, it just has a new gimmick that looks like will be shoved down the fans throat.  Can Raw ever bounce back?  We shall see. 
Let us know what you think on social media @theCHAIRSHOTcom and always remember to use the hashtag #UseYourHead!
The Good, Bad And Ugly Review: WWE TLC 2018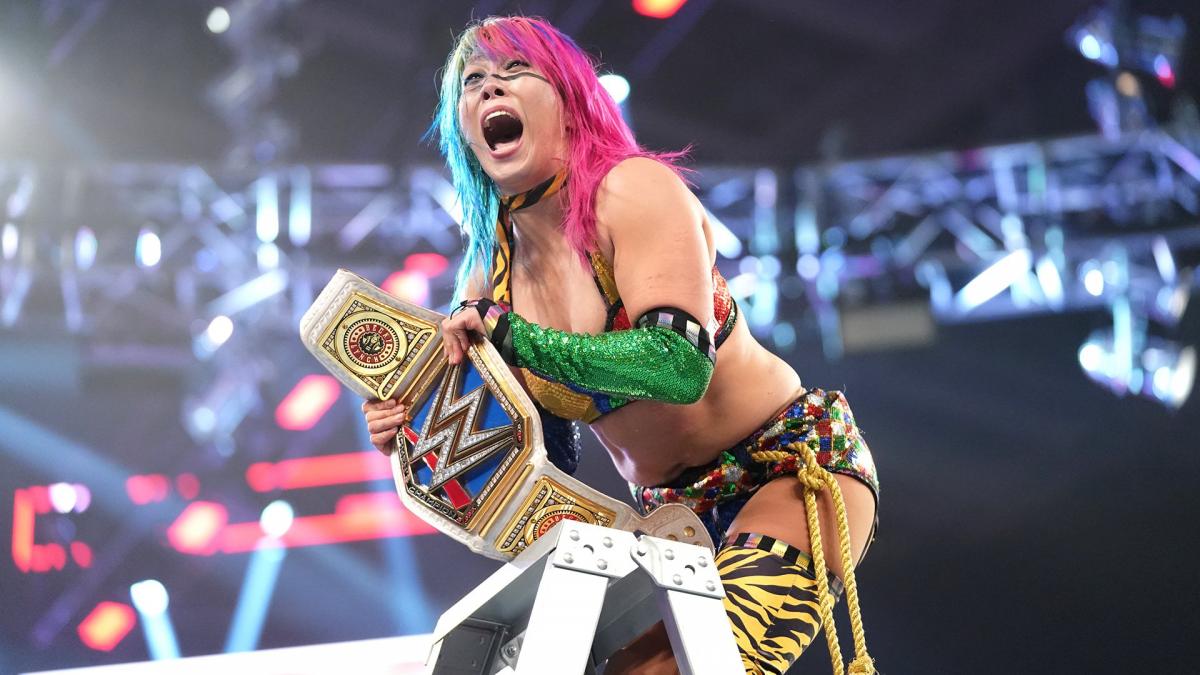 The last WWE PPV of the year is WWE TLC. Where does it fall on the Good, Bad or Ugly scale? Bobby will break it down and let you know.
Tables, Ladders and Chairs.  So much going on in the WWE right now.  They have to get the asses in the seats, literally. We have some major Championship Matches, and opportunities for change.  This show is by far one of the most important we have had in a long time. Vince McMahon himself will return to Raw tomorrow, showing TLC's significance.  Can WWE TLC deliver, will it succeed?
THE GOOD
WWE Cruiserweight Championship – Buddy Murphy (c) vs. Cedric Alexander
This was action packed as always.  They have such talent, and the ability to stun the audience every spot.  WWE TLC was no different.  The match went back and forth in the beginning, Alexander and Murphy switched control often creating many close falls.  Alexander looked to have the victory many times, and in return Murphy wore down the much faster Alexander to gain control and change momentum. This was a fantastic wrestling match, and had the crowd hot for "205."   Alexander got aggravated not being able to seal the deal, and Murphy capitalized.  Murphy after getting devastated slammed Alexander into the corner and kneed him in the face to retain. Murphy Wins! 
SmackDown Tag Team Championship – The Bar (c) vs. The Usos vs. New Day
Surprisingly off the bat, New Day didn't utilize Big E.  The Bar brought the pain, destroying their opponents, and maintaining control.  Xavier Woods was beaten down, with frequent tags between Sheamus and Cesaro.  The match had a slow pace at first.  Uso's come in and fire it up with Kofi Kingston, waking up the Uso's "Home-team"crowd.  Cesaro changed everything and dominated again.  Cesaro had a picture perfect Sharpshooter on Kingston that Woods saved with a stiff DDT.  However Sheamus comes in missing a "Brogue Kick", and hit with a double stomp, followed by a "trouble in paradise.  Woods then hit an elbow drop on the money.  After some back and forth, Sheamus hits the"Brogue Kick" on Woods for the victory and retains the Tag Team Championships for his team at WWE TLC. 
Braun Strowman vs. Baron Corbin (TLC match) w/ Referee Heath Slater
Everyone was wondering what was going to happen here. Corbin getting on the mic for cheap heat did its job.  Everyone hates him so much.  Strowman came down to the ring and of course cannot compete, however brought up a good point, that No DQ means he can legally get some help, leading to everyone that was done wrong by Corbin to circle the ring with chairs.  Apollo Crews, Finn Balor, Gable and Roode all got their piece but not before Heath Slater got in a shot after taking his ref shirt off. Corbin got hit with some good chair shots before retreating.  Kurt Angle wasn't having it and interrupted his escape, hitting him repeatedly with a chair.  The gang then picked Corbin clean hitting Corbin each with their respective finishers.  Strowman pins him with his foot, for the victory.  Strowman Wins!  Corbin is no longer GM, and Strowman is on his way to face Brock Lesnar at the Royal Rumble for the Universal Championship.   This could have been Ugly, but it was entertaining and unexpected, which is Good for everyone in these hard times at WWE TLC.   
Finn Balor vs. Drew McIntyre
This is set up to be a very important match overall. Whoever wins, could be pushed into the title scene any moment.  McIntyre was just brutal.  He really had this unstoppable presence early on, countering every bit of offense from Balor.  Balor got some offense aggressively working the knee, however got belly to belly suplexed clear across the ring. Every time Balor got too much offense, McIntyre would destroy him.  There is just so much talent here.  It was such a clean match.  Balor hit a standing double stomp and got some momentum hitting some big moves.  Balor looked for the finish but got slammed with a tilt-a-whirl back-breaker.  McIntyre hit a disgusting move off of the middle rope but only for a two count. 
The fans appreciated the effort and enjoyed this match.  Balor out of desperation caught McIntyre in the ring apron but again was countered.  McIntyre hit a Glasgow Kiss Head-butt.  Then Ziggler came out of no-where hitting a superkick.  McIntyre however came back quickly against "The Showoff" leading to Balor smashing McIntyre with a missile dropkick finishing with the Coup de Grace off the top for the hard fought victory.  Balor Wins!  Dolph Ziggler then attacked Balor backstage during an interview, leading to match on Raw this Monday.  
WWE Championship – Daniel Bryan (c) vs. AJ Styles
Good technical match overall.  Daniel Bryan taking it slow making AJ wait to get started is a classic heel move.  Both guys doing some unique moves and keeping the pace going.  This felt like a true Championship Match, which WWE TLC needed, and showed the competitors' expertise. Bryan kept working the ribs, and hit some very hard kicks to Styles keeping him down.  Styles hit a huge closeline to buy some time.  Styles got some revenge and beat Bryan down inside and out of the ring.  Styles got his move reversed, and Bryan destroyed him with knees and a devastating neck breaker. 
Bryan followed up with "Yes Kicks" on that were on the money.  Styles got another counter with a huge kick to the head.  He worked Bryan's knee doing major damage to the Champion.  AJ teased a "Styles Clash" but ended up rolling up and getting Bryan into a half crab. Bryan worked out of it, and got Styles into the "Yes Lock."  Styles hit a "450" off the ropes, but didn't get the pin, the two went back and forth and ended up with Bryan in the "calf-crusher."  Daniel Bryan escaped, but got right back into the action.  After some back and forth, Styles hit a small package that Daniel Bryan reversed for the 1-2-3.  Daniel Bryan retains!     
SmackDown Women's Championship – Becky Lynch (c) vs. Charlotte Flair vs. Asuka (TLC match)
The "Main Event" of WWE TLC–this already had so much going for it.  The competitor's, "The Man," the crowd, the lights and sounds.  It has it all going into it.  A true historical match.  Full speed right away, this match wasn't slow and boring.  Everyone brought their Agame in this one.  We saw constant exchange between the three headliners. Asuka destroyed Becky Lynch by tossing her onto a ladder, and power-bombed Charlotte through a table.  Charlotte was stunned but managed to return hitting Asuka with a chair and a huge moonsault off the top to the outside.  Becky continued this insanity crushing Charlotte of the top of the ladder through the announce table.  Asuka nearly had the win, until Becky cut her off fighting up the ladder.  Charlotte punished both of them coming in hot with a kendo stick. 
Charlotte went psycho, until Lynch destroyed her sambo suplexing her into the barrier.  Asuka then went ballistic on Lynch with the kendo stick getting followed up by a spear from Charlotte through the barrier.  This led to Lynch getting close to the belt and a hateful face-off with Lynch and Flair.   Charlotte got the better of it, and set up Lynch on a table on the outside, slapping the hell out of her before front flipping through her and the table.  Just when Charlotte had it locked, Asuka ran up the ladder to put up a fight.  Becky Lynch came back in, and set up right next to Asuka and Charlotte ultimately fighting Flair who went over on Asuka. Ronda Rousey then got involved unexpectedly, and threw Charlotte Flair and Becky Lynch off the ladder.  Asuka then had the belt to herself, climbing the ladder and winning the WWE SmackDown Women's Championship!  This match including the ending was just awesome!!! It saved the show.  Congrats Asuka, whatever is coming next will be fantastic!
THE BAD
Elias vs. Bobby Lashley w/ Lio Rush (Ladder Match w/ Guitar)
As always, while everyone was excited to "Walk With Elias" we did not get to as he was interrupted.  This is expected by now, but hearing Lio Rush doesn't do the crowd any favors.  He gets a lot of heat though, and anyone working with Elias will get a reaction.  There was some decent action, and Lio Rush showed how impressive he is as well.  The physicality that these two powerhouses bring was on point, and it was a shame that this was on the pre-show.  Elias essentially fighting two guys at once, caused him to get over even more.  Elias is so hot with everyone right now, it will be great to see what will come next. Even with Lio Rush almost getting to the guitar ahead of Elias, "The Drifter" gets it!  Elias Wins, but gets completely destroyed by Lashley and Rush following the match. The highlight was that this was short and sweet and although this match wasn't Ugly, it wasn't Good either. 
Natalya vs. Ruby Riott (Tables Match)
This feud is rough, and has attributed quite a bit to the low ratings that Raw has seen lately.  Ruby Riott and The Riott Squad is money, but Natalya really brings it down a notch.  Liv Morgan out of nowhere took a major fall through a table, most likely breaking her ribs.  It was a nasty bump.  Natalya is so corny, even when she cussed and slapped Riott, it wasn't believable.  Natalya beat on Riott nearly winning the match but took out Sarah Logan instead.  Riott continued to mock Jim Neidhart's death making no sense.  Natalya after a few awkward miscues gets Riott into a "sharpshooter', however Riott wiggled the Jim Neidhart table onto Natalya's head breaking the hold. 
Natalya later hit a hard Electric Chair but moved the table first so that it couldn't be used.  Natalya pulled out a Ruby Riott table, and her father's jacket and set it up in the ring which took forever.  Ruby Riott countered but Natalya took back control.  Natalya climbed the ropes but waited too long again.  Riott kicked her in the face, climbed to the top, went for a hurricanrana but then got power-bombed by Nattie through the table. Natalya Wins!  This really was a waste of time, but not taking anything away from Ruby Riott, she could only do so much here.     
Randy Orton vs. Rey Mysterio (Chairs Match)
Rey Mysterio beat the living hell out of Orton throughout the whole beginning, beating him senseless until missing a huge spot landing onto a chair. Orton of course came back with a vengeance.  Orton took his time picking Mysterio apart.  The pace was very slow as Orton likes to play that role.  However it doesn't suit Rey Mysterio well in these type of matches.  This was borderline boring.  Rey Mysterio came back hitting a "619" only to be cut off again by Orton.  Orton setup Rey Mysterio for an RKO onto a row of chairs, however Mysterio countered into a roll-up pin for the victory.  With the level of talent, this certainly could and should have been a lot better.  This really wasn't Good and didn't hold its weight on such a big night. 
Raw Women's Championship – Ronda Rousey (c) vs. Nia Jax
The opening lockup into the air by Jax was nice, but was ruined with a series of horrendous strikes back and forth.  Rousey hit a fantastic roll up into an arm bar, but was quickly overpowered into a sit down powerbomb by Nia Jax.  There was a decent series of counters but Nia smashed Rousey into the barricade stopping all momentum.  Rousey came back flying strikes but again was ruined by some slow moving awkward offense by Jax. 
Jax went over the top by going for a Samoan Drop from the second buckle however was countered by a predictable powerbomb by Rousey.  Tamina had very little to do in this match but interfered briefly delaying an inevitable arm bar by Rousey for the victory.  Rousey retains!  Although there were some decent moments, overall this really was Bad. Miscues, awkwardness and a horrible pace made this another Bad one.  Becky Lynch added a little flavor backstage attacking Nia Jax and reminding her she is "the man." 
Intercontinental Championship – Seth Rollins (c) vs. Dean Ambrose
It is very surprising that this isn't an actual TLC stipulated match. Aside from that, there has been a lot of buildup between these two talents.  It had some Good moments, mostly by Rollins.  Rollins was getting beat on by Ambrose quite a bit, as Ambrose worked the knee.  The psychology was really strange in this match.  Rollins' knee was hurt one minute then completely unfazed a second later. 
The two top guys worked until exhaustion, however sometimes, it was just too slow.  The high-spots were huge though, but we have seen them all before.  Nothing special here, which is beyond logic.  The Ambrose Shield Spot was just purely horrendous but Rollins followed it up with a sick kick to the face.  Ambrose retaliated by hitting a deep Dirty Deeds for the non-climatic victory.  We have a new Intercontinental Champion but this match was one of the biggest disappointments in recent history, and that is saying something.          
THE UGLY
WWE Mixed Match Challenge Final – R-Truth & Carmella vs. Jinder Mahal & Alicia Fox
Legitimately, the fact that this wasn't on the pre-show is criminal. A match nearly no fan cares about, with lower echelon talent was perfect bait for the pre-show slot.  Carmella and R-Truth got the crowd going, and Mahal being a former Champion recently showed some potential for something Good, however Alicia Fox, the Singh Brothers and the fact that there is little interest, made this an Ugly Match.  A few botches, a lot of miscues, and complete waste of time, this really was a horrible match.  Thankfully, Carmella locked up Fox in the Code of Silence rather quickly, R-Truth and Carmella Win! 
Final Tally
Good:  6
Bad:  5
Ugly:  1
Overall:  Good (The Main Event pushed it over the edge in many ways)
Don't forget, this show had some pretty bad moments.  The Good outweighed the Bad, but it really had some very tough things to get past.  The Main Event however, as expected was special.  It really killed it and had it's rightful place as the Main Event and in history.  Asuka winning the Title is huge, and wherever this story is going, will be money! Please continue to follow, comment, like and share.  TLC is now in the books.  Vince McMahon is back tomorrow, which will make for an interesting Monday Night Raw. 
Was it better or worse to you? Let us know on social media @theCHAIRSHOTcom and always remember to use the hashtag #UseYourHead!