Remembering Gorilla Monsoon-19 Years On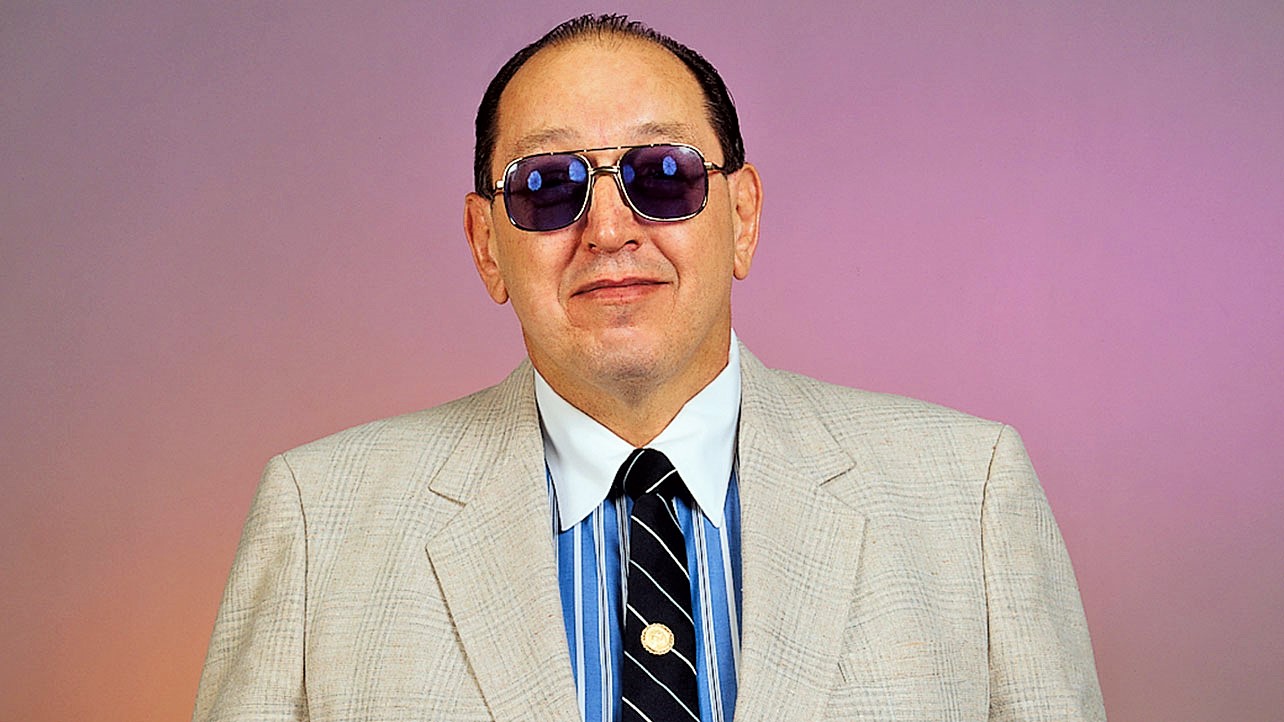 Gorilla Monsoon, the voice of my generation, passed away 19 years ago today. I wasn't born when Monsoon was an active wrestler, but I always remember hearing Monsoon's voice on commentary throughout the '80s and '90s.
Gorilla Monsoon made the transition from the ring to the announce booth in the early 1980s.  Monsoon was the premier voice for the WWE, providing play by play commentary for programmes such as Prime Time Wrestling (the predecessor to Monday Night Raw) and Wrestling Challenge; both shows he had hosted with Bobby Heenan.  The Monsoon/Heenan duo is regarded as the best wrestling announce team. In addition to being the play-by-play voice for weekly TV shows, Monsoon was also the lead announcer for the early 'big 4' pay-per-views, WrestleMania, Royal Rumble, SummerSlam and the Survivor Series.
I believe Gorilla Monsoon was an underrated commentator and is rarely acknowledged for his abilities and contributions to the art form.  Monsoon was one of the first to make the move to commentating, as well as being the only wrestler to master both play by play and colour roles.  Monsoon showed his versatility by blending well with different announcers for specific purposes, as he demonstrated by being entertaining alongside Heenan, and technical with Jesse Ventura.
When new commentators arrived in the WWE, they would be paired with Gorilla. This was a strategy to help the new arrivals adapt to WWE's announcing style. Such people included Tony Schiavone, Jim Ross and Michael Cole.
In 1995, Monsoon stepped away from his announcing role to take up the position of the WWE President. This new responsibility reduced Monsoon's presence on television as he would only appear for special occasions.
I remember hearing Monsoon's voice again in 1998 when he returned to commentary on WWE's international shows. Although he was no longer the authority figure, Monsoon was still referred to as Mr President by his fellow commentators.
Monsoon made his last public appearance in 1999 at WrestleMania XV serving as one of the judges for the Brawl 4 All match.  Gorilla Monsoon died later that year on October 6 due to heart failure, brought on by complications with diabetes.
In my opinion, Gorilla Monsoon was the greatest wrestling announcer. He adapted with ease and perfected the play by play and colour roles.  Monsoon also displayed his ability to work with a diverse group of announcers. When I think of Hulk Hogan vs. Andre the Giant, Randy Savage vs. Ricky Steamboat,  or Bret Hart vs. "Mr. Perfect" Curt Hennig, I also think of Gorilla Monsoon for the soundtrack that he provided for these great memories.
RIP Gorilla Monsoon, 19 Years On
---
Chairshot Staff Picks: Tables, Ladders and Chairs #TLC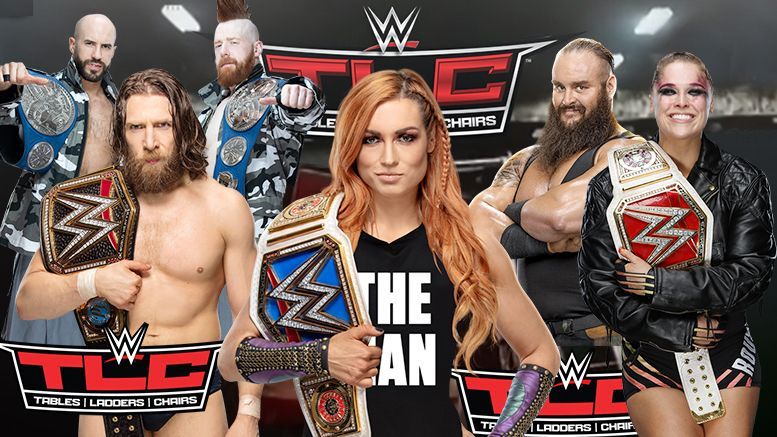 Another PPV, another Staff showdown! Who came out of Survivor Series with the best record, and how do our picks shape up against your own? PC Tunney will shed some light from his Magic 8 Ball.
Ladies and gentlemen, my name is PC Tunney! Welcome back to the Chairshot staff picks.  One of my favorite PPV concepts TLC, is upon us.  Last month the Chairshot staff went 8-3-1 as a whole(not bad!).  Andrew Balaz, Korey Gunz, Francesca Scopelliti and yours truly all went 9-3 for the Survivor Series weekend to sit atop our mountain of prognostication.  Another TWELVE match weekend.  Only this time it's all on one show.  So as I refrain from any super corny twelve days of Christmas reference, let's take a gander into the Chairshot crystal ball.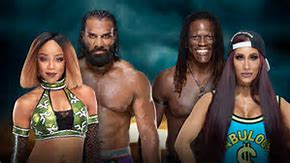 STAFF PICKS
Eric Ames: R Truth & Carmella
Tiffany Carter: Mahal & Fox
Rey Cash: R Truth & Carmella
Carol Cassada: R Truth & Carmella
Steve Cook: Mahal & Fox
Korey Gunz: R Truth & Carmella
Kristen Herzog: R Truth & Carmella
David Levin: R Truth & Carmella
Scott McLeod: R Truth & Carmella
Mitchell says: R Truth & Carmella
Miranda Morales: Mahal & Fox
Mathew Sarpraicone: R Truth & Carmella
Dave Ungar: R Truth & Carmella
Patrick O'Dowd: R Truth & Carmella
DPP: R Truth & Carmella
The Real C Platt: R Truth & Carmella
Andrew "snowflake(balls)" Balaz: R Truth & Carmella
Greg DeMarco: R Truth & Carmella
Tunney's Take: Until the WWE actually lets the men and women interact in the ring I will maintain my disinterest. I'll take the faces here. My pick is R Truth & Carmella
16-3 R Truth & Carmella #UseYourHead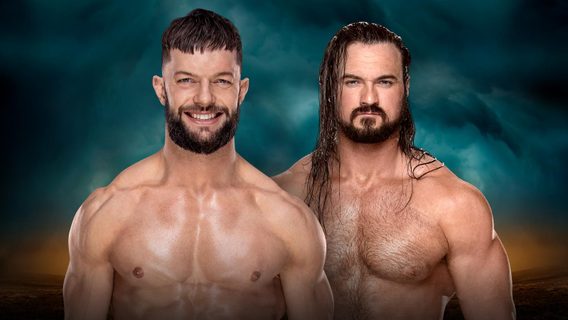 STAFF PICKS
Eric Ames: McIntyre
Tiffany Carter: Balor
Rey Cash: McIntyre
Carol Cassada: McIntyre
Steve Cook: McIntyre
Korey Gunz: McIntyre
Kristen Herzog: McIntyre
David Levin: McIntyre
Scott McLeod: McIntyre
Mitchell says: Balor
Miranda Morales: McIntyre
Mathew Sarpraicone: McIntyre 
Dave Ungar: McIntyre
Patrick O'Dowd: Balor
DPP: McIntyre
The Real C Platt: McIntyre
Andrew "snowflake(balls)" Balaz: McIntyre
Greg DeMarco: McIntyre
Tunney's Take: This one is a coin flip to me. My pick is Drew McIntyre
16-3 Drew McIntyre #UseYourHead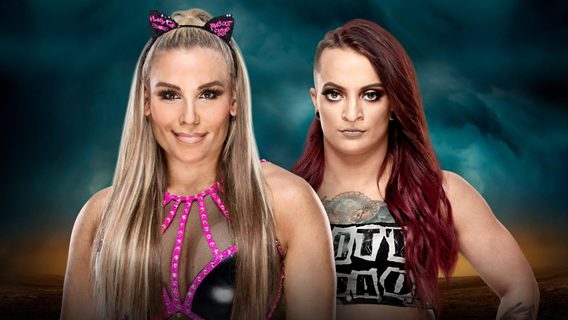 STAFF PICKS
Eric Ames: Natalya
Tiffany Carter: Ruby 
Rey Cash: Natalya
Carol Cassada: Natalya
Steve Cook: Natalya
Korey Gunz: Ruby
Kristen Herzog: Natalya
David Levin: Natalya
Scott McLeod: Ruby
Mitchell says: Natalya
Miranda Morales: Natalya
Mathew Sarpraicone: Natalya
Dave Ungar: Ruby
Patrick O'Dowd: Ruby
DPP: Natalya
The Real C Platt: Ruby
Andrew "snowflake(balls)" Balaz: Natalya
Greg DeMarco: Natalya
Tunney's Take: The Riot Squad plays a role here and Nattie gets a beat down. My pick is Ruby Riot
12-7 Natalya #UseYourHead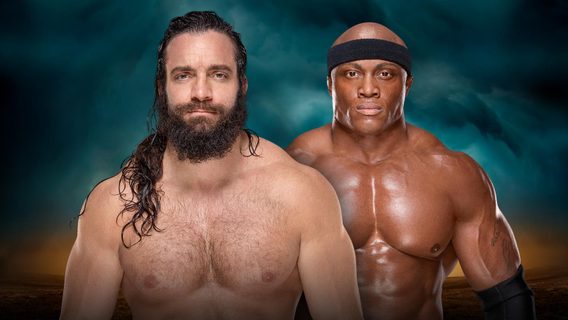 STAFF PICKS
Eric Ames: Lashley
Tiffany Carter: Lashley
Rey Cash: Lashley
Carol Cassada: Elias
Steve Cook: Elias
Korey Gunz: Elias
Kristen Herzog: Lashley
David Levin: Elias
Scott McLeod: Lashley
Mitchell says: Elias
Miranda Morales: Lashley
Mathew Sarpraicone: Elias
Dave Ungar: Lashley
Patrick O'Dowd: Elias
DPP: Lashley
The Real C Platt: Elias
Andrew "snowflake(balls)" Balaz: Elias
Greg DeMarco: Elias
Tunney's Take: Nothing like a guitar on a pole ladder match, LOL. Give me the conqueror of chords, the rajah of riffs, the notorious note strummer, the liaison of lyrics. My pick is Elias.
11-8 Elias #UseYourHead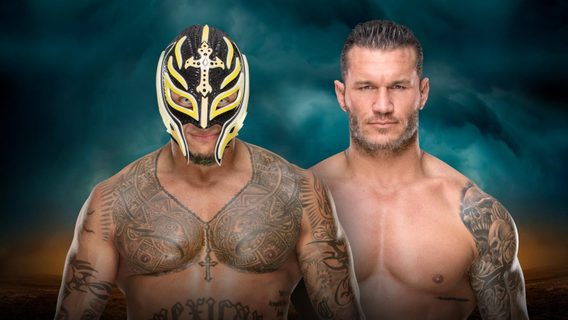 STAFF PICKS
Eric Ames: Orton
Tiffany Carter: Mysterio
Rey Cash: Orton
Carol Cassada: Mysterio
Steve Cook: Orton
Korey Gunz: Orton
Kristen Herzog: Orton
David Levin: Orton
Scott McLeod: Orton
Mitchell says: Orton
Miranda Morales: Orton
Mathew Sarpraicone: Orton
Dave Ungar: Mysterio
Patrick O'Dowd: Orton
DPP: Mysterio
The Real C Platt: Orton 
Andrew "snowflake(balls)" Balaz: Orton 
Greg DeMarco: Mysterio
Tunney's Take: I see Mysterio benefitting more from a victory here than Randy. My pick is Rey Mysterio.
13-6 Randy Orton #UseYourHead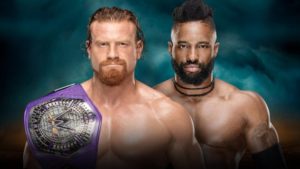 Buddy Murphy v Cedric Alexander – Cruiserweight title
STAFF PICKS
Eric Ames: Murphy
Tiffany Carter: Murphy
Rey Cash: Murphy
Carol Cassada: Murphy
Steve Cook: Murphy
Korey Gunz: Murphy
Kristen Herzog: Murphy
David Levin: Murphy
Scott McLeod: Murphy
Mitchell says: Murphy
Miranda Morales: Murphy
Mathew Sarpraicone: Murphy
Dave Ungar: Murphy
Patrick O'Dowd: Alexander
DPP: Murphy
The Real C Platt: Murphy
Andrew "snowflake(balls) Balaz: Murphy
Greg Demarco: Murphy
Tunney's Take: Cedric Alexander is not the man to take this title off Murphy's hands. My pick is Buddy Murphy.
18-1 Buddy Murphy #UseYourHead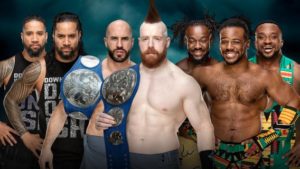 The Bar v The Usos v The New Day – SD Tag titles
STAFF PICKS
Eric Ames: Usos
Tiffany Carter: Usos
Rey Cash: Usos
Carol Cassada: Usos
Steve Cook: Bar
Korey Gunz: Bar
Kristen Herzog: Usos
David Levin: Bar
Scott McLeod: Bar
Mitchell says: Usos
Miranda Morales: Bar
Mathew Sarpraicone: Bar
Dave Ungar: Usos
Patrick O'Dowd: New Day
DPP: Usos
The Real C Platt: Bar
Andrew "snowflake(balls)" Balaz: Usos
Greg DeMarco: Usos
Tunney's Take: This one could really go in any direction depending on if any of the teams are leaving SmackDown. My pick is the Usos.
11-7-1 Usos #UseYourHead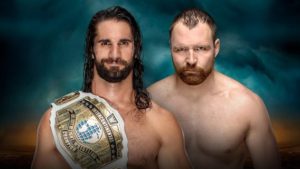 Seth Rollins v Dean Ambrose – Intercontinental title
STAFF PICKS
Eric Ames: Ambrose
Tiffany Carter: Ambrose
Rey Cash: Ambrose
Carol Cassada: Ambrose
Steve Cook: Rollins
Korey Gunz: Ambrose
Kristen Herzog: Ambrose
David Levin: Ambrose
Scott McLeod: Ambrose
Mitchell says: Ambrose
Miranda Morales: Ambrose
Mathew Sarpraicone: Ambrose
Dave Ungar: Ambrose
Patrick O'Dowd: Ambrose
DPP: Ambrose
The Real C Platt: Ambrose
Andrew "snowflake(balls)" Balaz: Ambrose
Greg Demarco: Rollins
Tunney's Take: I feel like we will get this match again at the Rumble. My pick is Seth Rollins.
16-3 Dean Ambrose #UseYourHead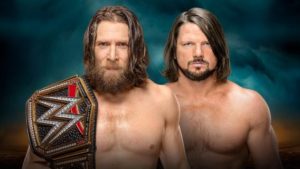 Daniel Bryan v AJ Styles – WWE title
STAFF PICKS
Eric Ames: AJ
Tiffany Carter: DB
Rey Cash: DB
Carol Cassada: DB
Steve Cook: DB
Korey Gunz: DB
Kristen Herzog: DB
David Levin: DB
Scott McLeod: DB
Mitchell says: DB
Miranda Morales: DB
Mathew Sarpraicone: DB
Dave Ungar: DB
Patrick O'Dowd: No Decision
DPP: DB
The Real C Platt: DB
Andrew "snowflake(balls)' Balaz: DB
Greg Demarco: DB
Tunney's Take: This title won't change hands until at least Mania. My pick is Daniel Bryan.
17-1-1 Daniel Bryan #UseYourHead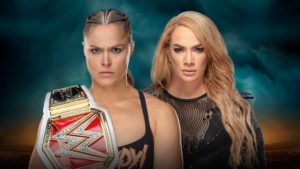 Ronda Rousey v Nia Jax – RAW women's title
STAFF PICKS
We ALL picked Ronda Rousey! 19-0 #UseYourHead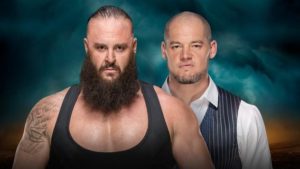 Braun Strowman v Baron Corbin – TLC match 
STAFF PICKS
Eric Ames: Braun
Tiffany Carter: Braun
Rey Cash: Corbin
Carol Cassada: Braun
Steve Cook: Braun
Korey Gunz: Braun
Kristen Herzog: Braun
David Levin: Braun
Scott McLeod: Braun
Mitchell says: Braun
Miranda Morales: Corbin
Mathew Sarpraicone: Braun
Dave Ungar: Corbin
Patrick O'Dowd: No Contest
DPP: Braun
The Real C Platt: Braun
Andrew "snowflake(balls) Balaz: Braun
Greg DeMarco: Braun
Tunney's Take: These Hands are on their way to Mania and the road starts here. My pick is Braun Stroman.
15-3-1 Braun Strowman #UseYourHead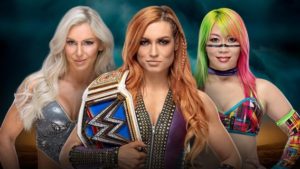 Becky Lynch v Charlotte v Asuka – SmackDown women's title
STAFF PICKS
Eric Ames: Asuka
Tiffany Carter: Becky
Rey Cash: Becky
Carol Cassada: Asuka
Steve Cook: Asuka
Korey Gunz: Becky
Kristen Herzog: Becky
David Levin: Becky
Scott McLeod: Asuka
Mitchell says: Asuka
Miranda Morales: Charlotte
Mathew Sarpraicone: Asuka
Dave Ungar: Becky
Patrick O'Dowd: Charlotte
DPP: Becky
The Real C Platt: Becky
Andrew "snowflake(balls)" Balaz: Asuka
Greg DeMarco: Asuka
Tunney's Take: My feeling is we see Becky v Asuka at Rumble and Charlotte wins the Rumble. My pick is Asuka.
9-8-2 Asuka #UseYourHead
Joe's Lucha Libre Weekly: News & Analysis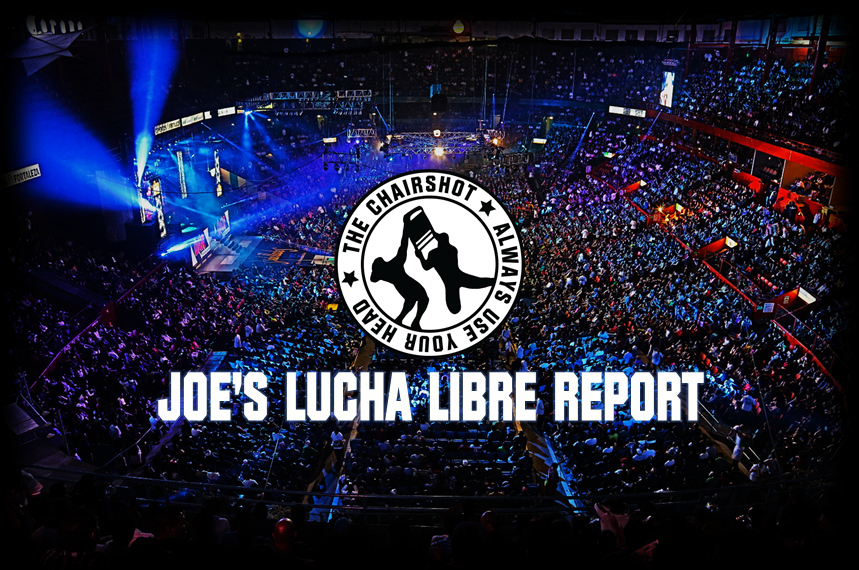 As the year winds down, we see all of our favorite companies setting up for 2019. Joe will give us a nice snapshot of where some of our favorite Luchadors are headed, down the home stretch of 2018.
CMLL
Arena Mexico Last Friday
Volador Jr and Ultimo Guerrero wrestled in the main event in a rare singles match with nothing on the line. It was a really good match that saw Volador winning. That's interesting and since he pinned the heavyweight champion, I wonder if that's a program that look for. Volador doesn't seem to be any less over since losing his hair so why not keep booking him strong? When he grows his hair back fully it could help a younger talent get over again. He's clearly talented enough to stay over. Atlantis, El Valiente, and Diamante Azul took on Rush, El Terrible, and La Bestia del Ring. This was a DQ finish which saw the former winning. It's typical for a Los Ingobernables match. There wasn't much else important on the show. It wasn't a huge show and only drew 6,000 fans. Looks like they're back to the pre LA Park numbers.
Arena Puebla Monday
The main event of this show was Volador against El Terrible. He challenged him on a previous show to a singles match because he's tired of the way Los Ingobernables acts during their matches. He won the match in a match that wasn't very good and featured a lot of posturing. The third fall was okay but it was really slow moving. Caristico, Angel de Oro, and Niebla Roja faced Cavernario, Hechicero, and Rey Bucanero. This was a really fun match. Caristico, Oro, and Roja have good chemistry together. They ended up winning the match in three falls.
Arena Mexico Tuesday
Atlantis, Diamante Azul, and Stuka faced Cavernario, El Terrible, and Euforia in the main event. It was an okay match. Atlantis was moving decently in this match. The former won the match when Atlantis got Cavernario in a torture rack. The co main event featured, Blue Panther, Blue Panther Jr, and Black Panther facing off against Mephisto, Luciferno, and Rey Bucanero. This also wasn't a bad match. Blue Panther can still go at a reasonably high rate for a man who is almost 60. He did two middle rope dives. But the latter team won with an elaborate submission, as Mexico is known for.
Arena Mexico Friday Preview
The main event for this show is Caristico, Volador Jr, and El Valiente vs Ultimo Guerrero, Sanson, and Cuatrero. An interesting pairing for the latter team. Also interesting to know that Rush will be on MLW live on Friday interest of being in Mexico.  The co main event is Angel de Oro, Niebla Roja, and Flyer vs Shocker, El Terrible, and Rey Bucanero. Sounds like a fun match up. There is a lightning match between Soberano Jr and Forastero. That should also be a fun match.
AAA
AAA had a show. Yeah, that had a show. Moose returned to AAA which is cool, I like Moose. Dr. Wagner, Psycho Clown, and Pagano faced Moose, Blue Demon Jr, and Rey Escorpion in the main event. It was a brawl like match where Pagano unceremoniously pinned Moose in the main event. The OGTs faced Porde de Norte in the co main event in which was a fun match. Aerostar faces Monster Clown in a strap match and he won. It was somewhat brutal but not as crazy as I've seen in AAA. It was pretty much a nothing show.
They have a show on Christmas. Branded as the AAA vs Elite. Elite being a dead brand they resurrected just for storyline reasons. I'm not watching that live probably because I'm not an animal. Psycho Clown, La Parka, and Pagano will face Electro Shock, Taurus, and Rey Escorpion in the main event. The co main event sees Averno, Chessman, and Super Fly face Australian Suicide, Golden Magic, and Jack Evans. Hijo Del Vikingo, Luchador Sorpersa, and Halcon 78 Jr face Emperador Azteca, Samoano, and Tonga. Faby Apache and Lady Shani face Lady Maravilla and Keyra. Chicano, Vanilla, and Villano III Jr face Chica Tormenta, Demus, and Toxin. Then there's a minis match.