Repetition And Familiarity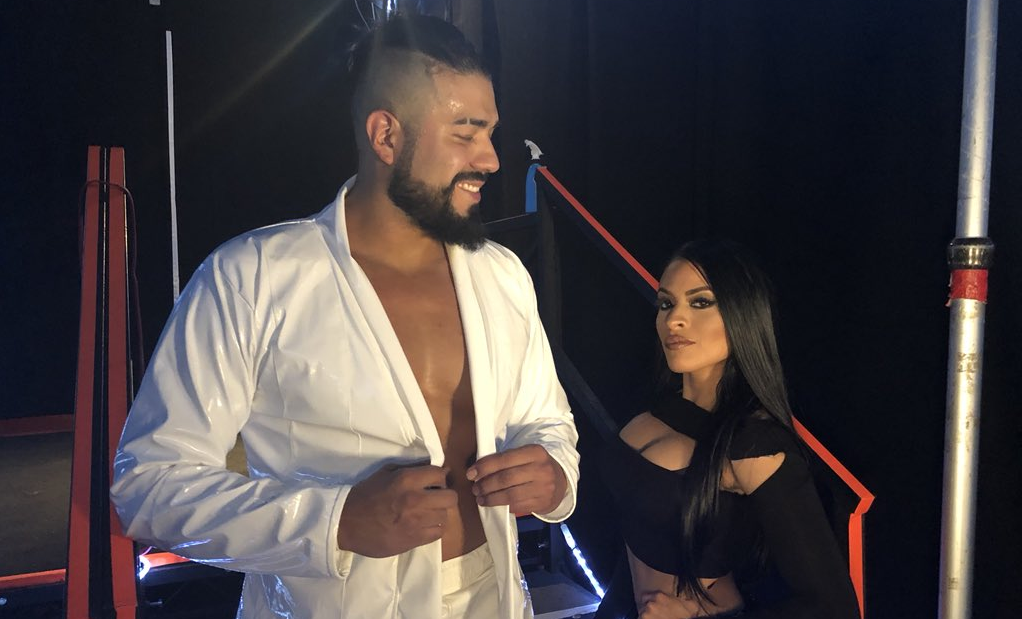 In our microwave society where we want everything right now, the last thing a lot of us want is to have to watch and wait something get built upon over time.  Now sometimes there's a legitimate fear that the building won't amount to anything (as a New York Knicks fan this is literally a perpetual mood), but sometimes our fears are overblown and unfounded.
I've spent several weeks here criticizing fans for what I believe are various infractions that make it difficult for not just other fans but even the people who work in the business; I know to some it sounds like I'm fansplaining (and to degree I probably am) but it's hard to sit still while bad takes are being served up over and over by people who consider themselves smarter than the average fan because they spend time on Reddit forums and such.  So in the interest of staying in this lane while not being as cranky I figure I'd get to something else: the importance of repetition.  Repetition is a key to what makes a lot of things work in wrestling.
Why?
Because what helps establish those memorable moments is people doing a few things well over and over until they gets parked in our memory banks, so that all the other things that come off of them – swerves, counters, etc – get that emotional response they're looking for.
For example the Kurt Angle battle royal segment struck the chord that it did because of a few things:
Several weeks of Baron Corbin acting like a jerk towards everyone, especially booking himself favorably so much
Corbin and Stephanie McMahon talking down to Kurt for several weeks, culminating when Stephanie sent him on vacation
Corbin looking like he was finally going to have a plan work out in his favor
Our memories of all of Angle's signature moves so that when the Conquistador started pulling them out it triggered our recollections
That was weeks and months of small, sometimes mundane, sometimes annoying stuff that went into setting up what was a fun moment in October.  When you ask for longer, more layered storylines you gotta be patient and go for the ride through a bunch of points that may seem tedious or downright pointless until it's payoff time.  Corbin getting appointed Constable, overruling and undermining Kurt, getting Kurt sent home, and then putting himself into big matches to get things for himself all led to one of the best segments of the year on TV.
If you give it a chance and let them work their way through you can get a moment where you can just mark out and be happy for a bit.  On the other hand when you constantly armchair quarterback and demand that they give you what you want RIGHT NOW you can lose any chance for a good story, and any chance for getting any real memories out of it.  And that's no fun at all in the long run.
But that's not the only example this week.  The likelihood of Kevin Owens turning face has hit about 100 percent probability after his beatdown from Bobby Lashley, who is apparently going heel in the process (turns out that's going to be delayed, as Owens is going out for knee surgery and will be out a while).  As their match went on you could hear the crowd getting more and more behind Kevin in a real sympathetic way.  But it takes more than one match to make that a thing.
The first seeds were planted earlier this year, when Owens was getting killed by Braun Strowman every week.  While the crowds didn't turn on Braun, over time his antics went from humorous just desserts to a despicable human being in Owens to downright extreme like tossing him off a cage even though it meant losing the match.  Now when he comes back he's poised to get a big face reaction especially if Sami Zayn is by his side again.  But it will all be sweeter with some kind of buildup rather than the kind of instant turn some may have wanted because they think KO is one of the best people on the roster.
Next up is the Authors of Pain.  When they first got called up from NXT, they squashed some jobbers then went into a short program with Titus Worldwide, which immediately drew some impatience.  'Why are they wasting their time with a comedy act?  They're getting misused just like everyone else from NXT!'  Then they got a new manager in Drake Maverick and went back to squashing jobbers again for several weeks, which is exactly what they needed.
Why?
Because the Raw audience doesn't really know these guys since most of them don't watch NXT.  How are they supposed to know if these two big guys are a dominant force or just a bunch of oafs without seeing how good they are?  And lo and behold, after a few weeks of that they got in the ring with the Shield in a RAW main event and looked like they belonged there.  A four week angle between Bobby Roode & Chad Gable vs The Ascension was used as a setup to further drive home this point.  While we were complaining how weird and tedious it was, the payoff was Authors of Pain coming in and obliterating both teams after the match to make it clear that Authors of Pain are superior to the other tag teams.  Now when they eventually win the tag team titles it will be a big deal.
Finally we have Andrade "Cien" Almas over on Smackdown.  Like the AoP he got a quick introductory feud, with Sin Cara, which again prompted some 'why are they wasting him?' comments.  Since then he had another mini run with Rusev, then some matches with Daniel Bryan and AJ Styles.  And while he's lost to the latter two the matches have served a purpose.  And that is to show us that he can go with two of the best in ring workers in the business.
Despite all the internet talk about how great he is, the Smackdown audience hasn't much of a clue because most of them don't watch NXT (or CMLL where he first hit it big) either.  He's just a guy with a beautiful business manager in Zelina Vega, and they don't know if he's to be a World title contender, a future US champion, or a guy that puts over the top guys but never wins anything significant.
And they won't know until you show them.  As much as you may want him to win all the things now because he's so good, it will matter more if he does that next year after everyone has had a chance to see how good he is and how good he and Vega are as a duo.  And that the dreaded casuals have seen him work now in early 2019 the real promotion, with maybe a US Title run, can begin.
Those are just a few examples of how to get it right; there are other examples of how to do it wrong.  Sanity came up and got a couple of quick wins over New Day before the regular Smackdown audience learned anything about them, and now they're in limbo because quite frankly there hasn't been any reason established why they should be beating teams like New Day or the Usos or the Bar.
And 'they were good in NXT' isn't a good enough reason.  If I don't watch NXT I don't give a damn what they did there. They're just a guy (or gal) who's now on the show I do watch, and I need a reason to care about them and believe they are worthy of big things today.  Which means I need to be shown what's so impressive about them before they're put in a big match and before they get promoted up the ladder.  Just like I need to know what someone's big moves are so that I know we're at a turning point in the match when they go for them.
Ducking Roman Reign's Superman Punch is a big deal because we know it's an important move of his and the setup to his finisher.  When Seth Rollins starts stomping his foot when his opponent is prone, we know it's important because that's been established as the signal that he's going for the curbstomp.  If we didn't know those things from seeing them a million times those spots wouldn't matter and wouldn't trigger any kind of reaction.
At WrestleMania 6, the finish worked because it had been set up for years – Hogan's opponent hits their finisher, he kicks out, Hulks up, three punches, big boot, legdrop, 1-2-3.  So when the Warrior hit his finisher late in the match it was like the Bat Signal being lit in Gotham City.  Kick out, Hulk up, three punches, big boot…..but when Hulk went for the legdrop, Warrior moves, hits a splash and wins instead!  And it's such a big deal some 28 years later because that ending had been drilled in our heads so much that the twist struck all the right chords when it came.  That's the value of repetition.
The Good, Bad and Ugly: Pre WWE Elimination Chamber 2019
Is WWE Elimination Chamber shaping up to be Good, Bad, or Ugly?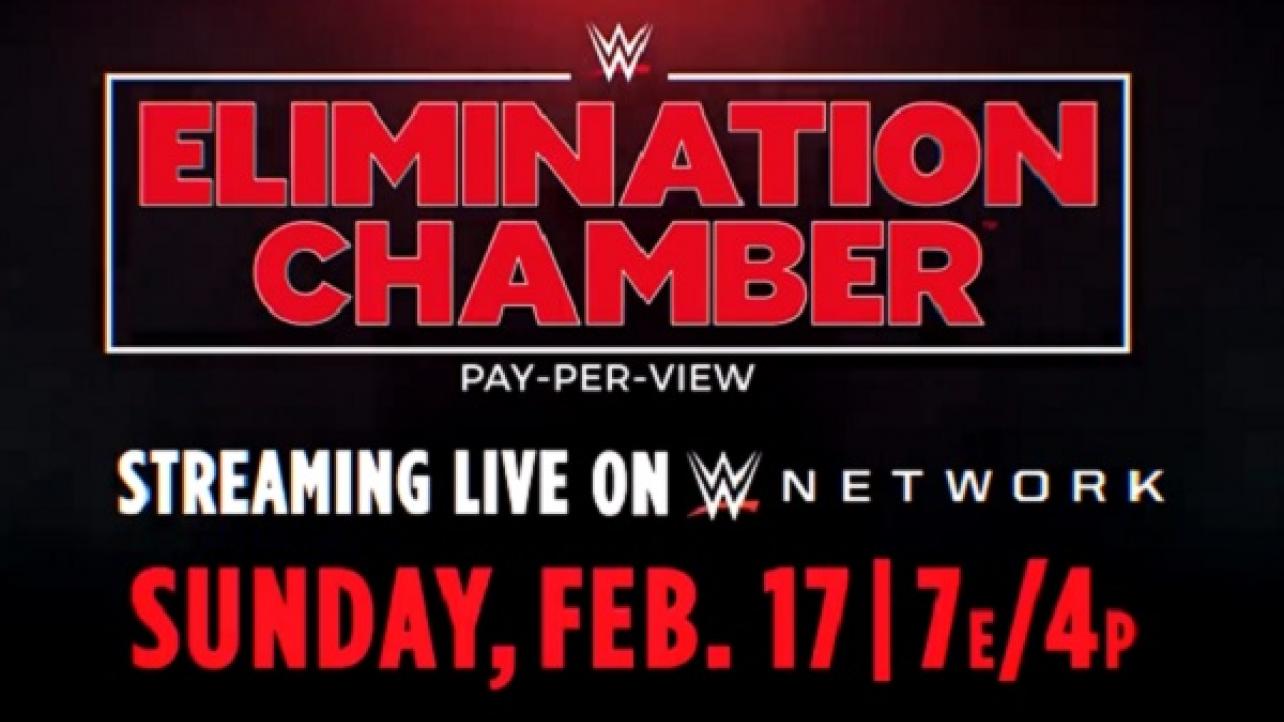 Bobby gives us the Good, Bad and Ugly of how Elimination Chamber looks on paper!
WrestleMania is obviously the big show coming up but we have a couple of pit stops along the way.  This pit stop is a Good one though.  We have potential for a lot of changes, a lot of memories and a lot of action in a jam packed Pay Per View!  Let's find out if the layout is looking Good, Bad or Ugly?
GOOD
WWE Title Elimination Chamber Match– Daniel Bryan vs. AJ Styles vs. Jeff Hardy vs. Kofi Kingston vs. Randy Orton vs. Samoa Joe
Like all Elimination Chambers of the past, we have a lot going on here in this one.  The Chamber itself will lend a hand in this ultra-violent, insane battle for a prestigious Championship.  The participants are also bred for action, as all of them have been in crazy matches almost their whole respective careers.  How do you make it even better than it already could have been?  You add Kofi Kingston after he had a freak of a showing on this week's SmackDown.  This match is going to be non-stop and deliver even to the most outlandish fan.  I expect nothing but Good, in fact, Great things here, and a hell of an effort.  However it will be Daniel Bryan retaining his New Title!  I also expect to see the return of a certain "creepy, kooky family" and I don't mean Gomez.  Follow the buzzards because this match is going to kill it!
WWE Women's Tag Team Elimination Chamber Match– Nia Jax & Tamina vs. Sasha Banks & Bayley vs. Carmella & Naomi vs. The Riott Squad vs. Mandy Rose & Sonya Deville vs. The IIconics
Like the WWE Title Match, this match has the advantage of being in an Elimination Chamber almost guaranteeing success.  It will be entertaining and full of action.  The talent here is 50/50.  Some Good, some Bad, and even some Ugly, however we will see an abundance of Good here as the teams will need to show off, and put the WWE Crew on notice.  These teams have a lot to prove in this historic match.  They will show up and they will beat the hell out of each other until only 1 survives, and it will be Good.  It has to be Good.  The whole world is watching.  Mandy Rose and Sonya Deville Win! 
WWE Raw Women's Title Match– "Rowdy" Ronda Rousey (C) vs. Ruby Riott
Ruby Riott is dangerously underused but this match is to act sort of as a remedy to that.  Riott and her girls bring a ton of entertainment value and the in ring work isn't disappointing either.  This is Ruby Riott's biggest match so far in her career and puts her center stage against one of the most watched athletes of any sport, Ronda Rousey.  With a talent like Ruby Riott, Rousey should be able to keep it together and have a Good, concise match.  Hopefully Riott can control her.  Rousey Retains!
WWE Intercontinental Title Handicap Match– Bobby Lashley (C) w/ Lio Rush vs. Finn Balor
Both guys are rocking out lately.  Finn Balor never loses a step and always delivered.  He simply is one of the best.  Everything he does gets the audience amped up and he constantly outdoes himself putting it all on the line.  Lashley since having Lio Rush has been very impressive.  Not having the pressure of promo's and being able to just be this freak of nature has suited him well.  Not to mention Lio Rush being actively working and being a huge part of the match will benefit the whole thing.  The Man of the Hour is supremely talented and can move around like no other.  With Lio Rush, Lashley certainly deserves his current run and dominance.  Even with Lio Rush in the ring, Finn Balor will shock the world and win the WWE Intercontinental Championship.
WWE Cruiserweight Title Match– Buddy Murphy (C) vs. Akira Tozawa
Another 205 Live match with two underappreciated, great high flyers.  Buddy Murphy's unorthodox style is an acquired taste but a Good one.  And athough Tozawa has become a comedic character he can certainly move around the ring artfully.  It will be a solid match but will not leave any more of an impression than 205 Live ever does.  Most just don't seem to care.  Buddy Murphy Retains!
BAD
WWE Smackdown Tag Team Title Match– The Miz & Shane McMahon (C) vs. The Usos
As Good as the Usos are, and as Good as Shane and Miz are, this match isn't very exciting.  The buildup, the gimmicks and stories are all really unnecessary.  McMiz is obliviously horrible.  Shane McMahon is an incredible athlete and a genius.  He has had some of the craziest matches and high spots as any legend.  The Miz, one of the best and most underappreciated figures in sports entertainment.  The Usos are straight legends.  So why should we be skeptical?  The chances of botched, awkward spots will be aplenty and the match already is pointless.  There are chances for serious injuries to all and a ton of potential for failure.  McMiz will win but that is the biggest loss of the night. So many other teams could have a shot but McMiz with the belts is an unforgivable waste.   
UGLY
Baron Corbin vs. Braun Strowman
Before this gets Ugly, Baron Corbin has been a lot better as of late.  He has improved immensely both on the mic and in the ring.  He has been working hard and getting a lot of tv time to show for it.  Strowman always is a major presence anytime he is on camera but has been horrible lately.  This could be a very ugly, hard to watch match and we will all hope and pray for a quick squash to give more time to some other more deserving matches. 
FINAL
OVERALL
All signs point to Good.  This show looks like it has some big time spots ahead and a lot of potential changes to occur.  No matter the outcomes we can all expect it to be a Good, entertaining pay per view.   Can Elimination Chamber deliver or will it be an Ugly shame?  We will all be watching Sunday Night where all of our questions will be answered.  Enjoy the show!
Vitalli: Pro Wrestling Is For Everybody. Kind Of…
Is pro wrestling for everyone? There are two sides to the argument, and this is the side most aren't qualified to share.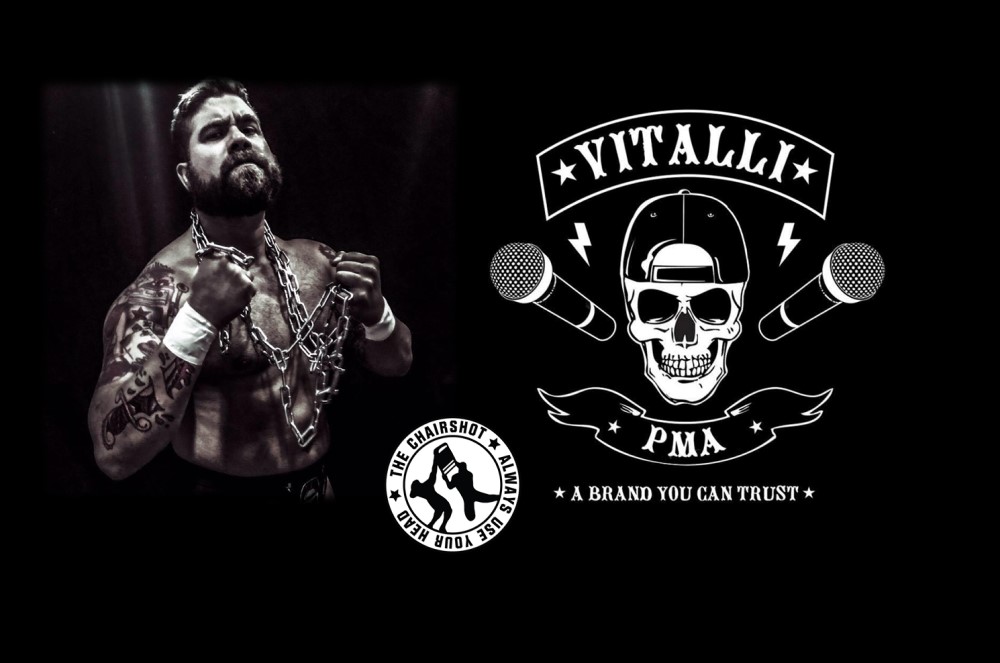 The generational fight for pro wrestling continues, but this time you get the view from the talent side thanks to Dom Vitalli!
Wrestling is for everybody. You see and hear it all the time. Sounds cool to say and looks great on a t-shirt, but what happens if we really break down such a broad statement? What if, something that has become common place, particularly out there in the indie scene, creates more harm than good? There are two viewpoints one must consider when encountering this statement; the fan's and the wrestler's.
The Fan
For the fan, I think this term is nearly flawless. Anyone, from any socioeconomic background, can enjoy professional wrestling, especially with the variety available out there in today's market. In general, wrestling fans are quite welcoming to newbies, aside from the internet or course! Die hard wresting fans have a very unique way to make brand new fans feel at home and a part of something special. On the other hand, we also need to consider that not everyone loves this as much as we do. To this day, I'm sure we all hear every now and then, "you still watch that stuff"? No matter how great wrestling can be, how exciting/entertaining it is, or how much it plays on our heartstrings, there will always be those that just do not get it. Those people, wrestling is surely not for.
The Wrestlers
So what about the wrestlers? Surely pro wrestling is all-inclusive and should be open to anyone and everyone, right? Wrong! Now when I say that, I don't mean that from it's broadest perspective. Of course it should be open to wrestlers of all color, race, religion, sexual orientation, and so on. What I'm referring to is, just because you love professional wrestling, doesn't mean you get to be a part of this. For years I have heard the argument from so many people that have snuck into our locker rooms that they deserved to be there because they've, "been a fan for X amount of years" or "am more passionate about this than anything else". That's all fine and well, but those are just claims any and everyone can make. Then what?
Somewhere along the line, the barriers to entry to pro wrestling became a bit too lax. If you ask me, it's because policing a dressing room is now looked down upon as a form of "bullying" from a much more sensitive generation. We are still on the tail-end of the last generation of guys that had to fight, scratch, claw, and nearly sell a vital organ just to be considered to enter this amazing business. Forgive us if we don't take too kindly to those that get in on east street. Also consider, the talent pool has been completely watered down due to this epidemic. This generation has a tremendous amount of guys and gals with amazing talent and natural ability. Far more than years past. It also has a gigantic surplus of people that call themselves wrestlers that really have no business being inside of a wrestling ring, let alone on our side of the rail. These folks are put on low-level, castaway shows due to them "being a nice guy" or "deserving a shot" completely unrelated to any of their ability of lack thereof. For every Shane Strickland' there are 100 Shitty McBackyard's. To me, safety needs to be the top priority for all wrestlers. The more lax we get on who we allow on our stage, the more we put our bodies, our livelihood, at risk.
The fans are the fortunate ones here. There is a wrestling show out there for all of you. Something that will strike a cord within and put a smile on your face while you get lost in the moment. As for the wrestlers, remember that what you do is not easy. If done right, it takes years of hard-work, sacrifice, and training to attain. It is okay to be protective of what you hold so dear. Just remember this; everyone wants to get into the nightclub known to be the most difficult to get into. The nightclub that let's anyone in is almost always the backup plan or last resort with the shittiest clientele. Wrestling should ALWAYS be the hottest nightclub in town.
---
Dom Vitalli has two decades of experience in a professional wrestling ring, and has grown to be one of the most renown trainers in the state of Arizona.