Repetition And Familiarity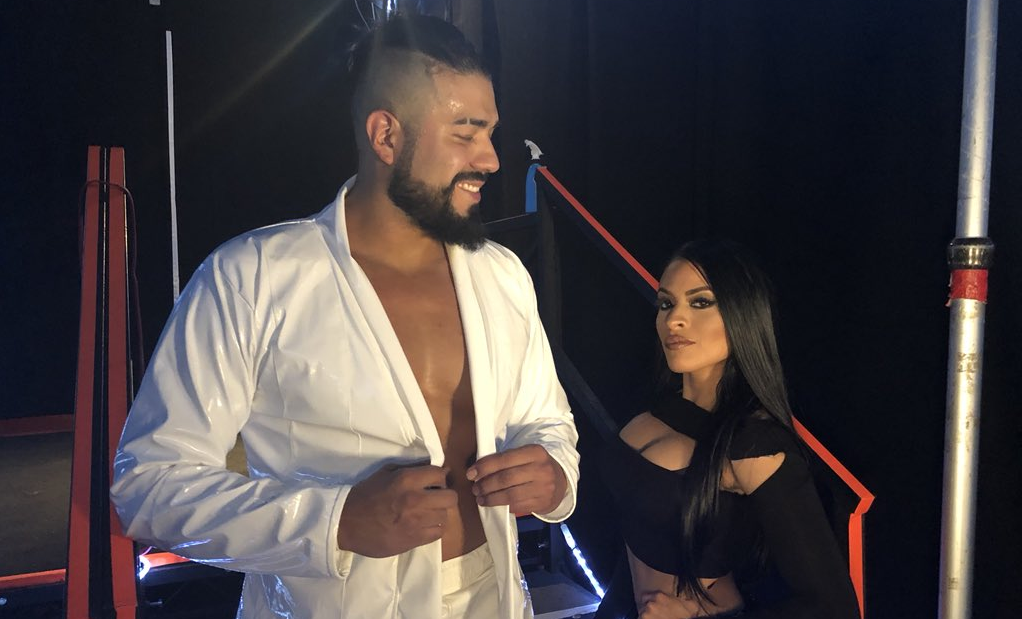 In our microwave society where we want everything right now, the last thing a lot of us want is to have to watch and wait something get built upon over time.  Now sometimes there's a legitimate fear that the building won't amount to anything (as a New York Knicks fan this is literally a perpetual mood), but sometimes our fears are overblown and unfounded.
I've spent several weeks here criticizing fans for what I believe are various infractions that make it difficult for not just other fans but even the people who work in the business; I know to some it sounds like I'm fansplaining (and to degree I probably am) but it's hard to sit still while bad takes are being served up over and over by people who consider themselves smarter than the average fan because they spend time on Reddit forums and such.  So in the interest of staying in this lane while not being as cranky I figure I'd get to something else: the importance of repetition.  Repetition is a key to what makes a lot of things work in wrestling.
Why?
Because what helps establish those memorable moments is people doing a few things well over and over until they gets parked in our memory banks, so that all the other things that come off of them – swerves, counters, etc – get that emotional response they're looking for.
For example the Kurt Angle battle royal segment struck the chord that it did because of a few things:
Several weeks of Baron Corbin acting like a jerk towards everyone, especially booking himself favorably so much
Corbin and Stephanie McMahon talking down to Kurt for several weeks, culminating when Stephanie sent him on vacation
Corbin looking like he was finally going to have a plan work out in his favor
Our memories of all of Angle's signature moves so that when the Conquistador started pulling them out it triggered our recollections
That was weeks and months of small, sometimes mundane, sometimes annoying stuff that went into setting up what was a fun moment in October.  When you ask for longer, more layered storylines you gotta be patient and go for the ride through a bunch of points that may seem tedious or downright pointless until it's payoff time.  Corbin getting appointed Constable, overruling and undermining Kurt, getting Kurt sent home, and then putting himself into big matches to get things for himself all led to one of the best segments of the year on TV.
If you give it a chance and let them work their way through you can get a moment where you can just mark out and be happy for a bit.  On the other hand when you constantly armchair quarterback and demand that they give you what you want RIGHT NOW you can lose any chance for a good story, and any chance for getting any real memories out of it.  And that's no fun at all in the long run.
But that's not the only example this week.  The likelihood of Kevin Owens turning face has hit about 100 percent probability after his beatdown from Bobby Lashley, who is apparently going heel in the process (turns out that's going to be delayed, as Owens is going out for knee surgery and will be out a while).  As their match went on you could hear the crowd getting more and more behind Kevin in a real sympathetic way.  But it takes more than one match to make that a thing.
The first seeds were planted earlier this year, when Owens was getting killed by Braun Strowman every week.  While the crowds didn't turn on Braun, over time his antics went from humorous just desserts to a despicable human being in Owens to downright extreme like tossing him off a cage even though it meant losing the match.  Now when he comes back he's poised to get a big face reaction especially if Sami Zayn is by his side again.  But it will all be sweeter with some kind of buildup rather than the kind of instant turn some may have wanted because they think KO is one of the best people on the roster.
Next up is the Authors of Pain.  When they first got called up from NXT, they squashed some jobbers then went into a short program with Titus Worldwide, which immediately drew some impatience.  'Why are they wasting their time with a comedy act?  They're getting misused just like everyone else from NXT!'  Then they got a new manager in Drake Maverick and went back to squashing jobbers again for several weeks, which is exactly what they needed.
Why?
Because the Raw audience doesn't really know these guys since most of them don't watch NXT.  How are they supposed to know if these two big guys are a dominant force or just a bunch of oafs without seeing how good they are?  And lo and behold, after a few weeks of that they got in the ring with the Shield in a RAW main event and looked like they belonged there.  A four week angle between Bobby Roode & Chad Gable vs The Ascension was used as a setup to further drive home this point.  While we were complaining how weird and tedious it was, the payoff was Authors of Pain coming in and obliterating both teams after the match to make it clear that Authors of Pain are superior to the other tag teams.  Now when they eventually win the tag team titles it will be a big deal.
Finally we have Andrade "Cien" Almas over on Smackdown.  Like the AoP he got a quick introductory feud, with Sin Cara, which again prompted some 'why are they wasting him?' comments.  Since then he had another mini run with Rusev, then some matches with Daniel Bryan and AJ Styles.  And while he's lost to the latter two the matches have served a purpose.  And that is to show us that he can go with two of the best in ring workers in the business.
Despite all the internet talk about how great he is, the Smackdown audience hasn't much of a clue because most of them don't watch NXT (or CMLL where he first hit it big) either.  He's just a guy with a beautiful business manager in Zelina Vega, and they don't know if he's to be a World title contender, a future US champion, or a guy that puts over the top guys but never wins anything significant.
And they won't know until you show them.  As much as you may want him to win all the things now because he's so good, it will matter more if he does that next year after everyone has had a chance to see how good he is and how good he and Vega are as a duo.  And that the dreaded casuals have seen him work now in early 2019 the real promotion, with maybe a US Title run, can begin.
Those are just a few examples of how to get it right; there are other examples of how to do it wrong.  Sanity came up and got a couple of quick wins over New Day before the regular Smackdown audience learned anything about them, and now they're in limbo because quite frankly there hasn't been any reason established why they should be beating teams like New Day or the Usos or the Bar.
And 'they were good in NXT' isn't a good enough reason.  If I don't watch NXT I don't give a damn what they did there. They're just a guy (or gal) who's now on the show I do watch, and I need a reason to care about them and believe they are worthy of big things today.  Which means I need to be shown what's so impressive about them before they're put in a big match and before they get promoted up the ladder.  Just like I need to know what someone's big moves are so that I know we're at a turning point in the match when they go for them.
Ducking Roman Reign's Superman Punch is a big deal because we know it's an important move of his and the setup to his finisher.  When Seth Rollins starts stomping his foot when his opponent is prone, we know it's important because that's been established as the signal that he's going for the curbstomp.  If we didn't know those things from seeing them a million times those spots wouldn't matter and wouldn't trigger any kind of reaction.
At WrestleMania 6, the finish worked because it had been set up for years – Hogan's opponent hits their finisher, he kicks out, Hulks up, three punches, big boot, legdrop, 1-2-3.  So when the Warrior hit his finisher late in the match it was like the Bat Signal being lit in Gotham City.  Kick out, Hulk up, three punches, big boot…..but when Hulk went for the legdrop, Warrior moves, hits a splash and wins instead!  And it's such a big deal some 28 years later because that ending had been drilled in our heads so much that the twist struck all the right chords when it came.  That's the value of repetition.
King's WrestleMania Rewind: Stone Cold VS. Scott Hall (WrestleMania X8)
Chris King is back with another WrestleMania Rewind, looking at the NWO's Scott Hall battling Stone Cold Steve Austin at WWE WrestleMania X8 from Toronto!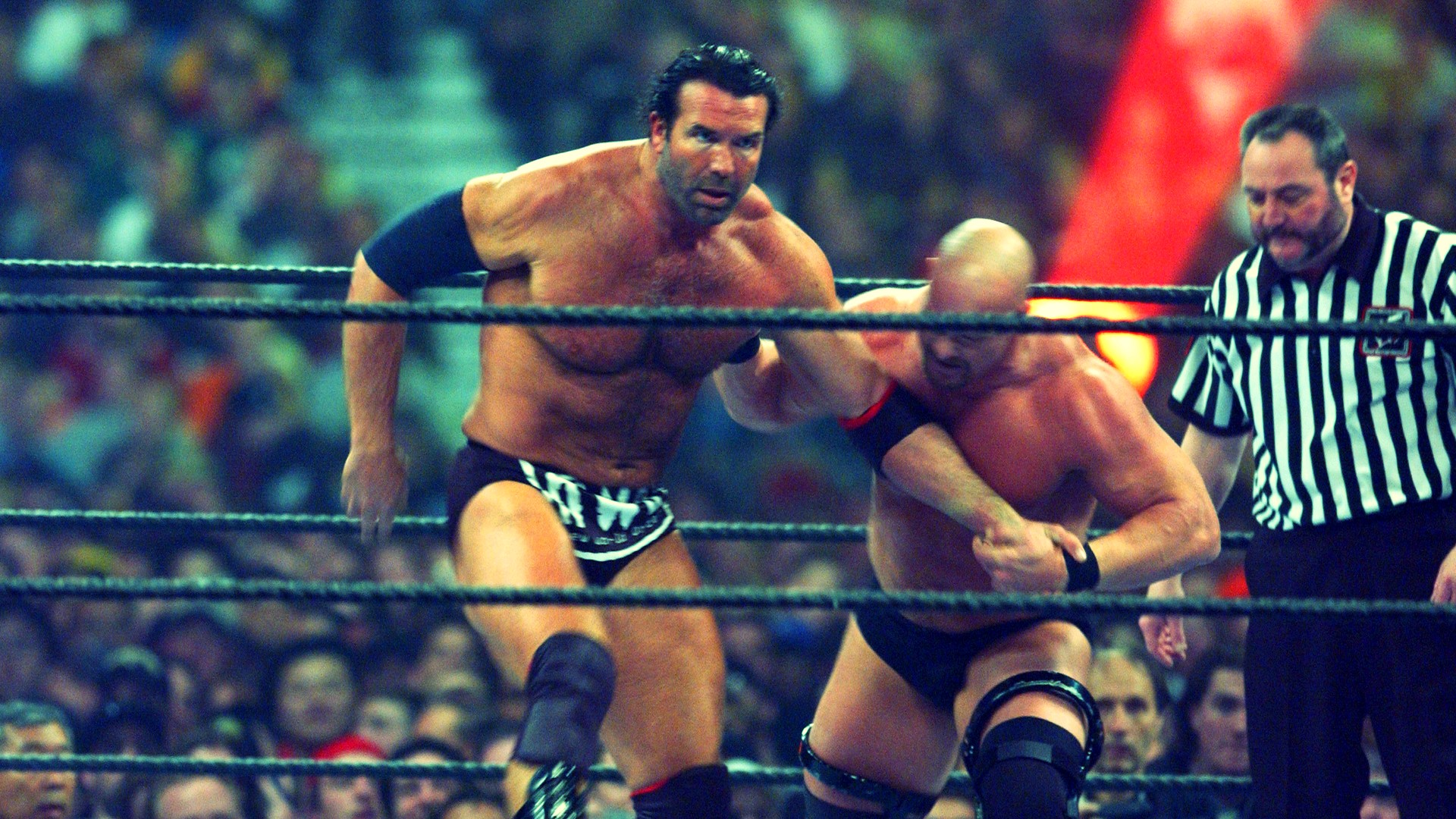 Chris King is back with another WrestleMania Rewind, looking at the NWO's Scott Hall battling Stone Cold Steve Austin at WWE WrestleMania X8 from Toronto!
Chris King is back this week with another edition of WrestleMania Rewind, where he is rewatching all the past Mania matches and feuds. This week you're in for a treat as we look back at 'Stone Cold' Steve Austin vs. Scott Hall at WrestleMania X8.
In late 2001, Vince McMahon bought out his competition WCW and acquired the rights to a plethora of talent including Booker T, Eddie Guerrero, Chris Benoit, and the iconic trio known as NWO. Hulk Hogan; Kevin Nash, and Scott Hall were hell raisers, and what better way to make a name for yourself than take out the two top superstars in the WWE The Rock, and Stone Cold?
The NWO cost Austin his chance at becoming the Undisputed Champion at No Way Out during his match with Chris Jericho. Adding insult to injury, the NWO spray-painted 'The Texas Rattlesnake' with their brand logo just like they did in WCW. As you can imagine, Austin was pissed and out for revenge against the group and primarily Scott Hall.
Hall would challenge Stone Cold to a match at WrestleMania 18. Both superstars beat the living hell out of each other leading up to this highly-anticipated match for who runs the WWE.
The glass broke and Stone Cold made his iconic entrance, and black and white NWO covered Halls' entrance alongside Kevin Nash. With the odds stacked against 'The Toughest S.O.B' could Austin or NWO prove their dominance? Sadly the NWO  broke up that very night when Hulk Hogan came to the aid of his adversary The Rock after their 'iconic' dream match. Stone Cold would ensure the victory with the Stunner. Hall would perform an Oscar-worthy sell over the finisher.
What a time to be a wrestling fan in the 2000s when nothing was impossible for WWE. Who would've thought WCW would go out of business and Hogan would make his long-awaited return to WWE?
King's WrestleMania Rewind: Seth Rollins vs. Kevin Owens (WWE WrestleMania 36)
Chris King takes a look at the most underrated WWE WrestleMania matches, and starts off with Seth Rollins battling Kevin Owens at WrestleMania 36!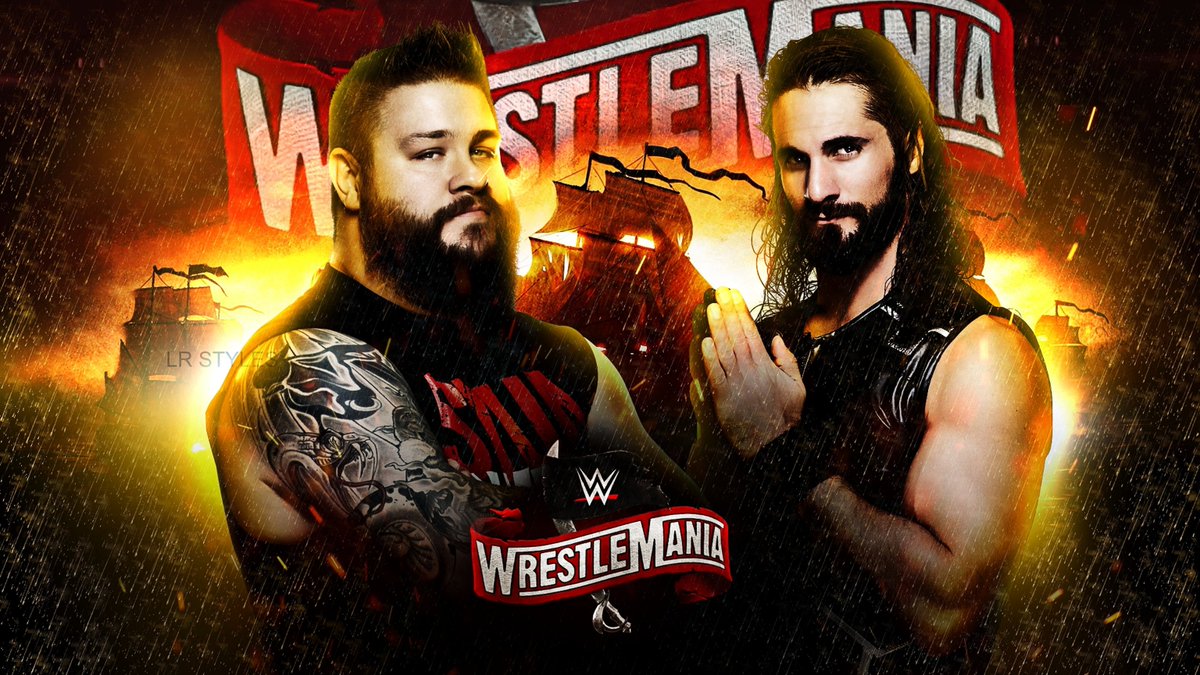 Chris King takes a look at the most underrated WWE WrestleMania matches, and starts off with Seth Rollins battling Kevin Owens in the WWE Performance Center at WrestleMania 36!
Chris King is starting a new series heading into WrestleMania season dubbed WrestleMania Rewind. Each week he'll be going back and sharing his insight over underrated matches at the Show of Shows. First up, is Kevin Owens vs. "The Monday Night Messiah" Seth Rollins at WrestleMania 36.
At the 2019 edition of Survivor Series, Rollins sacrificed himself during the men's traditional match allowing SmackDown to ultimately gain the victory. The following night the self-proclaimed Messiah, berated the whole roster but KO was not having any part of it. Owens quickly became a huge barrier in Rollins' cause for the greater good. The Authors of Pain attacked Owens with Rollins' character in question.
Owens finally had enough of his rival's mind games and torment and challenged Rollins to a match on the Grandest Stage Of Them All. Rollins mockingly accepted his challenge and the match was made official for night one of WrestleMania. Owens came out of the gate beating the holy hell out of the Monday Night Messiah trying to achieve his long-awaited moment at Mania but, Rollins tried to steal a disqualification victory by using the ring bell.
Owens hellbent on revenge provoked Rollins into turning their encounter into a no-disqualification contest where the fight could be taken all over the empty arena. The highlight of the match, was when KO used the WrestleMania sign to deliver a thunderous senton bomb through the announce table. Owens would secure the victory with a Stunner in an incredible match. Despite having no crowd during the pandemic era, both KO and Rollins put on an intense performance under the brightest lights.
In my personal opinion, this was a great feud that helped both superstars in their transformation as compelling characters for years to come.