The Good, Bad and Ugly Post Super Showdown 2018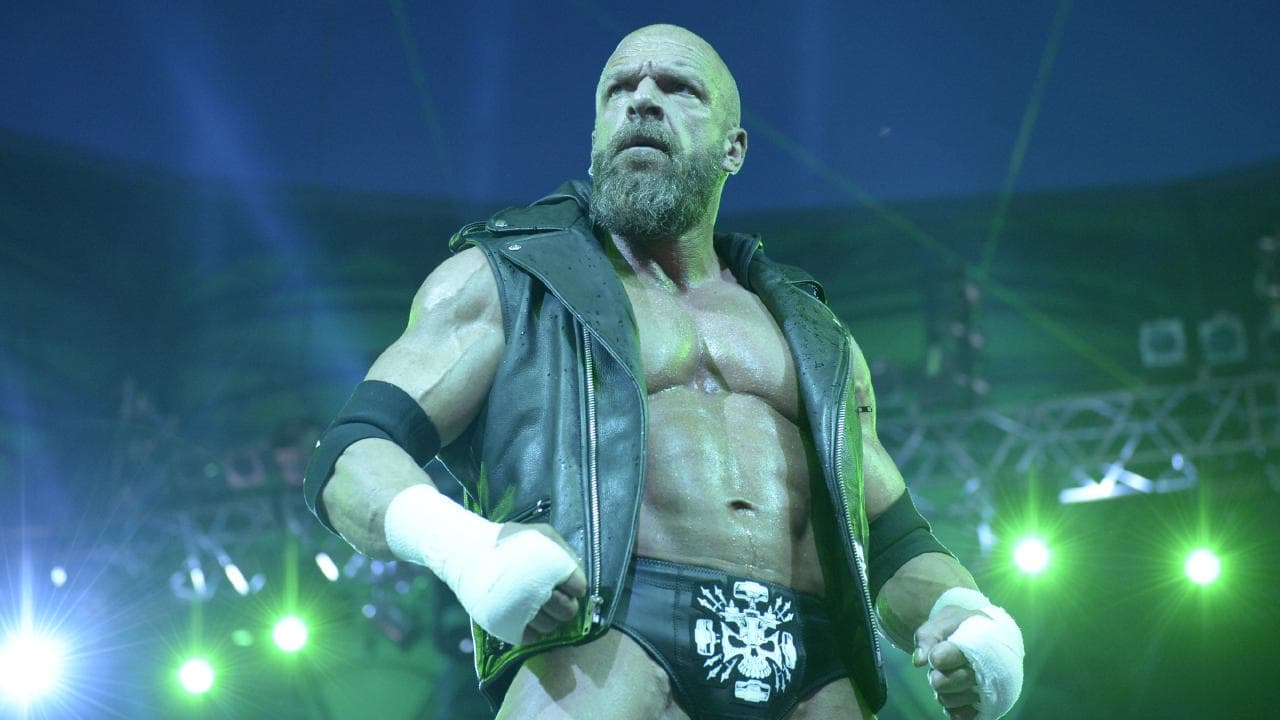 Wow what a night (morning)!  Here are the Good, Bad and Ugly from WWE Super Showdown, from The Land Down Under.
THE GOOD
SmackDown Tag Team Championship– New Day (c) vs. The Bar 
This match delivered on all accounts, as The Bar is such a strong team.  New Day got flattened as a pancake most of the match, but both teams looked great.  Although probably an afterthought later in the night, the two teams did their parts to open the night with a bang!  New Day Rocked and retained after a great showing.
WWE Championship– AJ Styles (c) vs. Samoa Joe (No DQ or Countout)
When I am wrong, I am really wrong.  This was a fantastic showcase of excellence.  The match was insane on all accounts.  AJ Styles was a different person tonight, and they sold this intense rivalry all the way to the end.  Samoa Joe's skills were on point, selling his pain, and ultimately losing to AJ Styles via Submission.  A great match and in my opinion, the match of the night!
Ronda Rousey & The Bella Twins vs. The Riott Squad
Ronda Rousey just can't lose, and she didn't tonight!  I enjoyed the dissension between Nikki Bella and Ronda Rousey, and cannot wait to see where that will go.  The Riott Squad looked amazing, and the talent there has so much potential, I really hope to see a lot more them in big storylines. The story of the match and maybe the night though is Liv Morgan. Liv Morgan was on fire, she looked better than I have ever seen her work before, doing some great moves, and had an intensity about her.  Congrats to Ronda Rousey and The Bella's on their hard fought victory against more than admirable opponents.
Cruiserweight Championship– Cedric Alexander (c) vs. Buddy Murphy
This match stole the show, it really made everyone wake up.  The crowd was on fire, the announcing (Corey Graves) showcased the over the top talent and match we were watching.  Buddy Murphy is so much more talented than I could have ever imagined, and it was a pleasure to see him awaken the way he has recently.  I was on the edge of my seat and never wanted it to end, it sucked me in, and won me over.  Buddy Murphy to the roar of "Buddy" win the Cruiserweight Championship.
The Shield vs. Braun Strowman, Dolph Ziggler & Drew McIntyre
I had high expectations for this rivalry, and tonight was not a disappointment.  The Heel Group of Strowman, Ziggler, and McIntyre punished and destroyed Seth Rollins, who was beaten repeatedly away from his Shield brothers.  This match was traditional as Ziggler did his job driving Ambrose and Reigns crazy the whole match.  Although The Shield won in a predictable fashion, I will not take away from this action packed, incredible match, which showcased the best of the best (according to WWE), and it shows.  I hope we see a ton more of Braun, Dolph and Drew McIntyre, as I absolutely love their stable, and feel the sky is the limit!
The Game HHH vs. The Undertaker
Before I say this is Good.  This match was long, had no context, disappointed in almost every way.  It ended up being a set up to a tag match at a later date which will include Kane/Undertaker vs HHH/HBK.  All things I hate about a Mega Main Event.  Now why is it Good then?  It was good because Undertaker and HHH are Legends, who still got it!  Kicking out of the two combatants signature moves, and the back and forth brutality shined.  I felt like I was watching the great "attitude era" and my younger self was screaming the whole time how awesome this was.  It was a spectacle, and delivered.  Shawn Michaels played an integral role at the end of the night and HHH gets the victory.  I hope that we see more of this as it was fun all around to see such legends.
THE BAD
SmackDown Women's Championship– Becky Lynch (c) vs. Charlotte Flair
I was greatly excited for this match as I would assume most of you were.  Becky Lynch was vicious, and didn't let Charlotte Flair get a moment before just brutalizing the challenger.  A lot of near falls, and the pace was incredible.  How do you ruin a great match on a PPV?  A DQ.   Becky Lynch keeps the gold but Charlotte picks up a victory.
Asuka & Naomi vs. The IIconics
The match itself was nothing good.  In fact moments were awkward, and the pace was exhausting. The save sake if any was that this was meant to be The IIconics Homecoming, and it was!  The crowd loves them, and I can see why.  I think of this as just the beginning to some big things for these two "IIcons".  Not to mention Kay and Royce picked up a huge win against extremely established stars on a huge show.
THE UGLY
John Cena & Bobby Lashley vs. Kevin Owens & Elias
This Match was just pointless, it made the event almost seem House Show like, which is as far from what a Super Show-Down should feel like.  Cena was doing his thing which as always got a reaction, but when a post-match promo is the highlight of your spot on a card, that is an ugly place to be.
Daniel Bryan vs. The Miz (No. 1 Contendership)
What a waste of time, this was a completely disrespectful attribute to The Miz.  I cannot wait to see Daniel Bryan and AJ Styles feud but after all of the buildup, to have a crap match like that is just insulting.  This could have been great but it was simply ugly.  Daniel Bryan squashes Miz.
So there we have it, we came, we saw, we loved it, we hated it, on to the next one!  Bravo WWE, most of us will keep watching!