The Good, Bad and Ugly Pre WWE Super Showdown 2018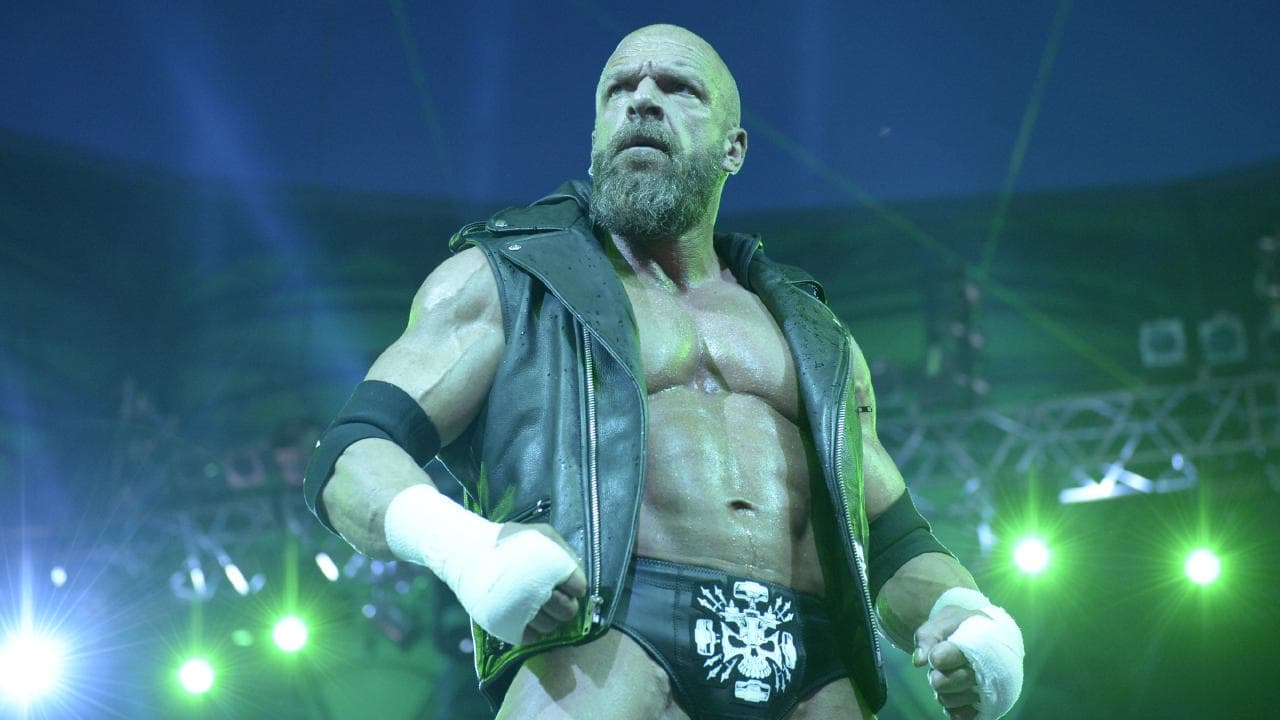 Following Hell In a Cell we have already come to yet another pay per view, WWE Super Showdown! The card looks good on paper, but let's break this down a bit further.  
THE GOOD
#1 Contender Match – Daniel Bryan vs. The Miz 
Finally, a reason to be excited about something.  This has been a great feud, with the exception of the horrendous Mix-Tag Match debacle, these guys can go!  It also means that new feuds with Daniel Bryan a top babyface and The Miz maybe the Top Heel in the WWE, will make the whole show better.  I see Daniel Bryan winning this match, and the contest possibly stealing the show.
SmackDown Women's Championship – Becky Lynch (c) vs. Charlotte Flair
I love Becky Lynch and Charlotte Flair is gold.  The promos have been good, the matches have been good, and the experience has been amazing.   This match will be physical, has meaning, and will blow us away.  I see the Lass Kicker Becky Lynch retaining, and no one leaving disappointed.
 Cruiserweight Championship – Cedric Alexander (c) vs. Buddy Murphy
I believe the styles between these two will make for a great match.  I always feel like the Cruiserweight Matches are afterthoughts in most cases, but seeing that Buddy Murphy will be home and take the Championship from a hard fought match with Cedric Alexander, some good will have to come of this.  Buddy Murphy will get leave champion in this high octane fight.
 SmackDown Tag Team Championship – New Day (c) vs. The Bar 
This match will surprise us all.  I am expecting a lot of high-spots, feats of strength, and pure entertainment.  The New Day always brings smiles to the crowd, and everyone in this Tag Team Championship Match are near the top of their game and can work better than the rest of the pack.  I expect to be on the edge of my seat, and new Tag Team Champions, The Bar!  Cheers!
Triple H vs. The Undertaker
The King vs The Dark Lord, The Undertaker is just one of those people that have a presence you cannot get enough of.  Even the most cynical fan can recall child hood memories of the lights going out and The Undertaker raising the hairs on the back of your neck.  He's still got it!  HHH is and forever will be a Professional Master in that ring.  Very few in history have a story even close to a man like HHH.  DX, McMahon, so many historic moments.  We have two titans of Pro Wrestling Royalty about to have it out on an historic night.  Sprinkle some Shawn Michael's and Kane to the mix and you will have fire.  This will be fantastic, and we will all watch it!  The Undertaker wins due to a Superkick accidentally to HHH from his DX brother Shawn Michaels.
The Shield vs. Braun Strowman, Dolph Ziggler & Drew McIntyre
The Shield is so over, I say it again and again.  I like the stable with Braun, Dolph and Drew, it is a powerful group with unbelievable abilities and admirable foes of The Hounds of Justice-The Shield.  We will see a little bit of everything, brute strength, technical prowess, and there will be blood.  This match has to be good, because WWE has invested so much into it, it can't fail.   The Shield loses due to a miscommunication.  Braun Strowman, Dolph Ziggler, and Drew McIntyre after winning hopefully move on to getting some Gold.
THE BAD
WWE Championship – AJ Styles (c) vs. Samoa Joe (No DQ or Countout)
I can just pray to the Wrestling God's this ends the rivalry.  Enough is enough and it's time for a change.  How many times are they going to have this match?  So much talent is overlooked every show, and we will see this match with two top guys that could easily work with some unsung hero's riding the bench every week.  End this series PLEASE!  AJ Styles Retains and new more exciting things will come of this!
Asuka & Naomi vs. The IIconics
This is another hard one, The IIconics are no doubt pleasant, and I love the chemistry between Asuka and Naomi, as the pair works well together.  We will have some good moments but I feel there will be a sense of "who cares", and some botched spots that take the good out of it.  The IIconics win because Good is dumb.
THE UGLY
John Cena & Bobby Lashley vs. Kevin Owens & Elias
I'm personally a "Let's Go Cena" guy, and with no shame, chant "You can't see me!" when it's that time.  I would also like to point out, all four competitors are great talents and completely over with the fans.  Having said that, WWE, WHY?  What is this match about?  Waste of time and could have been a spot for other deserving talent who are not on the show.  I don't understand the point of the match, however I would be shocked if Cena and Lashley lose.  I hope it's good, but it's looking ugly.  The only way it could work for "this guy" is if an Elias vs Cena series starts because of it.  The promos alone are worth the air time.
 Ronda Rousey & The Bella Twins vs. The Riott Squad
This was a hard one for me to list in the Bad Section.  Ronda Rousey and Ruby Riott had a tremendous match this past week and the talent is there.  Not to mention any Liv Morgan is good Liv Morgan.  I am a Brie Bella hater, and these past few incidents with her being reckless have made me just saying "NO! NO! NO!  I especially find it annoying that The Bella's are teaming with Ronda Rousey, it just doesn't make sense.  I have no doubt we will see a predictable victory Ronda Rousey and The Bella Twins.  I just hope that doesn't mean we will see less of the extremely talented and entertaining Riott Squad.
Well we shall see, can some of constant doubt of discouraged wrestling fans finally Rest In Peace?   Or will this just be another Cheesy gimmick leaving us dumbfounded?  We will find out in a few hours!