We were all saddened by the news that Roman Reigns would be taking time off to battle leukemia. The Big Dog battled the disease once before starting his wrestling career. Roman won then, and hopefully his second battle will end with the same result. Whether we were fans of Roman Reigns or were among the crowd that complained about him, I think we all want to see him return to WWE stronger than ever.
Fortunately, Roman has plenty of positive role models he can look to. Cancer has attempted to claim the lives of a number of professional wrestlers before, during & after their careers, with mixed results. Today, we look at some of the warriors that were able to overcome.
Here are the Top 5 Wrestling Cancer Survivors.
5. Hacksaw Jim Duggan
Duggan was on the back nine of his wrestling career when he was diagnosed with kidney cancer in 1998. Fortunately, it was detected early, and Duggan was able to fight it off & return to action in mere months. WCW being WCW, Duggan's comeback wasn't exactly capitalized off of as much as one might think. He became the company janitor & eventually turned his back on America to join Team Canada.
Possibly the one time it was involved a match where Goldberg targeted Duggan's kidney.
It would have surely gotten heat from the crowd if Duggan hadn't been treated like a joke right up until that night.
4. Zack Ryder
Ryder's faced plenty of tough battles during his time in WWE, but they pale in comparison to his battle against cancer that forced him out of high school for a year. He says he was motivated to beat it by his dream of becoming a professional wrestler & getting to WWE.
After surviving that, it's been no big deal for Zack to survive WWE booking for over a decade now. He did just score a major victory over former WWE Champion Jinder Mahal on Main Event, so things seem to be heading in a positive direction.
3. Zach Gowen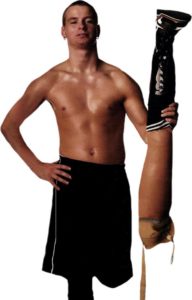 Gowen had his battle with cancer during childhood, and had his left leg amputated as a result. It didn't stop him from falling in love with pro wrestling & becoming the first one-legged competitor. He appeared in TNA in 2003 & soon afterwards signed with WWE, where he teamed with a fella by the name of Mr. America & got his leg broken by Brock Lesnar. The first couple of years of Gowen's career were extremely eventful. He went through some difficulties in the years afterward, but has overcome those demons the same way he overcame cancer, and now lives happily as a father, motivational speaker & part-time wrestler.
2. Kenta Kobashi & Jushin Thunder Liger (tie)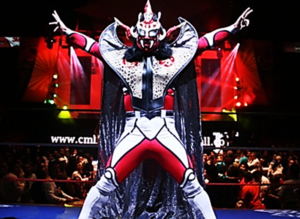 Two of the most recognizable Japanese wrestling stars to us American fans had their own battles with illness. Liger had a brain tumor removed back in 1996. His doctors told him he would never wrestle again, yet here he is twenty-two years later still working for New Japan Pro Wrestling. Kobashi was diagnosed with kidney cancer in 2006 & returned to the ring in December 2007. His career was ultimately ended by several recurring injuries, but he made cancer take the loss first.
https://youtu.be/Wo7UsdQrGAM
1. Harley Race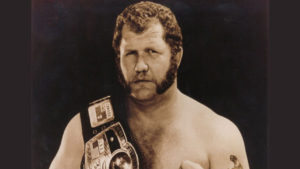 Harley has spent his whole life surviving. He had polio during childhood. A car accident early in his career resulted in the death of his wife & the near-amputation of his leg. Only the demands of the wrestling promoter that broke Harley into the business kept that from happening. There was also a battle with cancer mixed in there somewhere, but it's merely a footnote because it's Harley Freaking Race.
Dude broke both of his legs in a fall recently. Needed a few blood transfusions during surgery. Was anybody really worried? Nah, it's Harley Freaking Race. He'll be ok. Broken bones, cancer, none of it has a chance of taking Harley out. He's a survivor.