The Undertaker and Kane: Leading the Way for WWE Part-Timer Resurgence
The Undertaker and Kane are fans are speculating on the company's for featuring part-time superstars as main event attractions.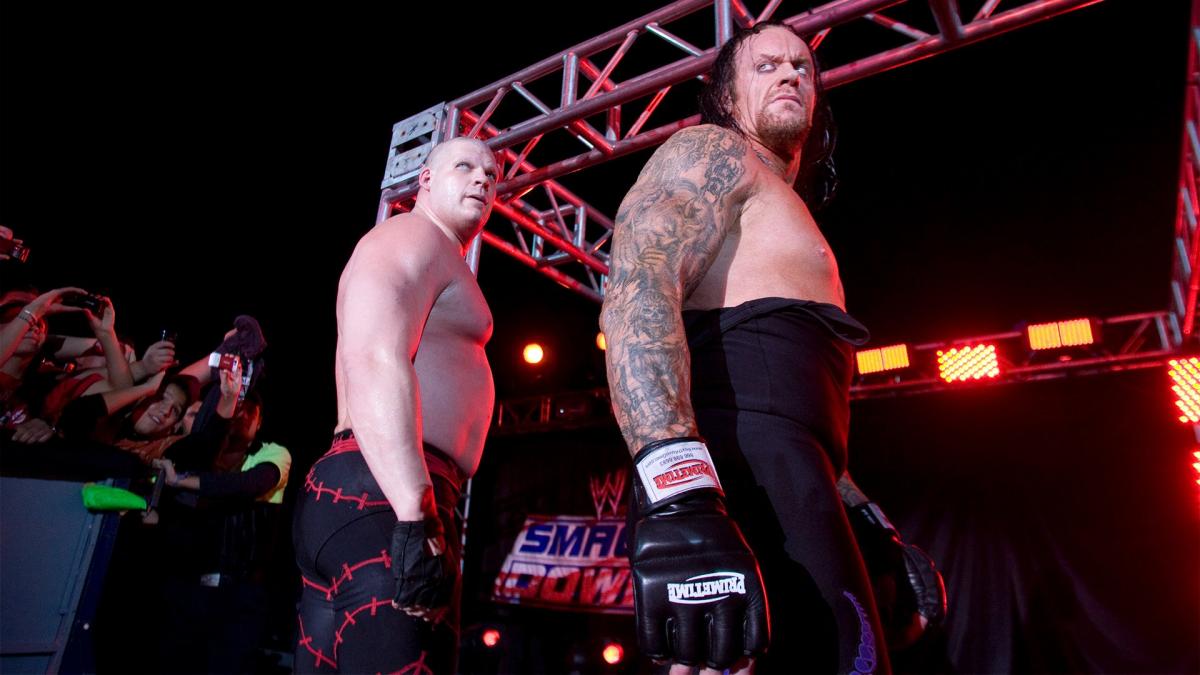 The Undertaker and Kane are back together again and it's led many WWE fans to begin speculating on the company's future. It's not necessarily because of the impact that The Brothers of Destruction could potentially have together. It has more to do with the company's penchant for featuring part-time Superstars as main event attractions.
(Editor's Note: This article was written before WWE presented Super Showdown, where The Undertaker battled Triple H in Australia.)
It's an old argument and one that has been happening quite a lot over the past few years. That's due to the presence of Brock Lesnar of course, who basically held the WWE Universal Championship hostage for 504 days. That situation was caused by the company itself however, meaning that WWE is very high on the idea of utilizing part-time stars at the top.
Evidently that trend is continuing now. Many WWE fans have a great deal of respect for The Undertaker and he is very worthy of that respect. If anyone in WWE has the right to call his own shot, it's The Deadman. He's fought many wars in the past and he's always stepped up when he was needed the most.
Indeed the aura surrounding The Undertaker is still alive and well. For every fan that complains about Taker's slowed steps in the ring, there are many more that accept his pace because of The Phenom's contributions to the WWE product. It's not that he gets a pass for his age, rather he gets the benefit of the doubt because he's deserving of it.
So every time he comes back, The Undertaker sees criticism from some and adulation from many. This has been the ebb and flow of his WWE career from the moment he was pinned
 

by Lesnar at WrestleMania 30. But while Taker continues on and fans debate it, Kane is back and the same conversation is taking place.

Without The Undertaker, there is no Kane. Destiny dictates that their careers always cross and indeed they always will. That's just how it is. So now that The Big Red Machine is back, it's only logical that he's back at the side of his storyline brother. Of course Kane may not draw the criticism that The Undertaker does, but there are still many fans that question the move.

Does WWE really need Kane back in the fold? For that matter, does the company really need The Deadman either? Those questions, while valid, may be unnecessary at this point. Whether or not the audience wants something tends to be irrelevant in the world of WWE. Oftentimes, Vince McMahon's company delivers what it wants when it wants and there's just no way to fight it.

WWE wants The Brothers of Destruction back on the roster so that's exactly what happened. WWE continues to blur the line between expectation and reality, just as it alway does. So even though fans are getting another flashback, it remains unknown if the majority of them actually wanted to time travel.
On the flip side of this coin are Triple H and Shawn Michaels. The Game is always around of course, though he's not often in the ring anymore. He has his hands full with corporate responsibilities, both on the main roster and in NXT. Triple H is a huge asset behind the scenes and it's safe to assume that one day, he will either be the man calling the shots for WWE or he will be just to the left of that spot.
Fans seem to have less of a problem with The King of Kings getting back in the ring than the other veterans of WWE. Hunter is at a very interesting point in his career in which he has a great deal of respect for his work with NXT yet some fans still question his motives.
However those questions are whispers these days. They are no longer broadcast for the whole world to hear. The chorus that heralded the unjust rule of the man with the magic shovel has been somewhat quietened over the past few years. Is Triple H truly responsible for "burying" one talent after another during his WWE career? Does it even matter now? As with The Undertaker, it seems some fans are quick to overlook any faults in favor of respecting achievements. 
But the real story here is Shawn Michaels. The Heartbreak Kid has spent the past eight years of his life graciously refusing any offers to return to the ring and politely denying any rumors to the contrary. He's fielded thousands of questions concerning his possible future between the ropes and he's done it all with a smile on his face. In a company full of uncertainty, Shawn Michaels was the one constant. But not anymore.
Will he lace up the boots again in 2018? This is the discussion that's now taking place and this time, the discussion has some real legs under it. It's no longer a question of whether or not he will at this point. Now the question has become why? Why would the man that had no reason to turn back the clock and proclaimed he never wanted to, actually do it now?
WWE doesn't need Shawn Michaels back in the ring. The same is true of Triple H, Kane and The Undertaker. These four giants of professional wrestling have accomplished things that other stars, past and present, could only dream of. WWE as a company is still thriving without the quartet on the roster. SmackDown Live's move to the Fox Network in 2019 didn't happen thanks to The Brothers of Destruction or DX. WWE as a company is full of talent and every brand brings something different to the table each and every week.
But if this is what the company wants, then there may be no stopping it now. Of every part-timer currently booked, or will be booked in the future, it's The Undertaker that made it fashionable. He called his own shots a long time ago and he continues to do so now. He has that right and there is no denying that. How long this trend will last is unknown. Whether or not fans want to see it keep happening is a debate that will surely continue for a long time to come.
Is Kofi Kingston On His Way to The Top After WWE Elimination Chamber?
What does this recent push for Kofi Kingston mean?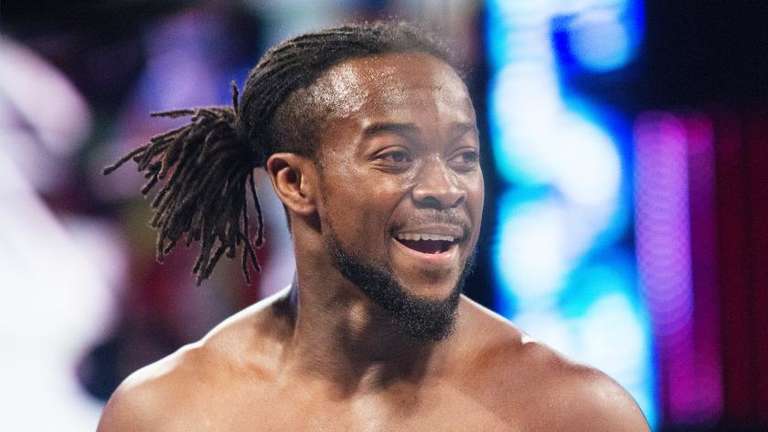 Kofi Kingston is a man on a mission. Of course that mission is no different than any other WWE Superstar that wants to rise up and steal the show. Kingston is very accustomed to seizing his opportunities and creating moments that fans will never forget.
Now he has the chance to do that once again when he walks into the Elimination Chamber on Sunday, February 17. Kingston's reputation as a dynamic highlight machine will be realized again and there's no doubt that he will provide his fair share of amazing moments inside the Chamber. But will he do more than that?
This is the part where many WWE fans immediately begin shaking their heads. They already believe that Kofi's inclusion in this match is nothing more than a filler. He's a replacement for Mustafa Ali, who is dealing with injuries and cannot compete. So when the company has a spot to fill, they must fill it with a dependable Superstar that can deliver. Kingston is that Superstar.
Then there's the fact that Kingston has been here before. Kofi was seemingly on his way up the food chain in 2010 against Randy Orton, but that rise never materialized. Many fans blamed Orton for stopping Kingston and not allowing him to move forward.
Others said that it was all too much, too soon for Kofi. The Superstar just wasn't ready for the pressure that comes along with being a top guy and WWE had no choice but to pull back. Despite which side the fans took, the fact is that Kofi's run was exciting and full of promise. But why was that?
The WWE faithful are suckers for a feel-good story and there's nothing wrong with that. Some of the most memorable stars in the history of pro wrestling rose up from nothing and achieved success because they built a loyal fan following. Perception is reality in many cases. So when fans perceive a guy to be the well deserving underdog, then that belief becomes very real.
There's just something about a rising talent fighting his way to the top that makes fans immediately feel connected to the moment. They invest in the run itself and before long, the talent in question gets white hot. 
The only problem with Kofi is that fans have indeed seen him in this position before. They believed in him then and he showed some strokes of brilliance, if only for a brief time. Yet he was ultimately pushed backed down to earth. Kingston's ascension was a tease. But maybe it was something more.
For WWE, it's all about the experience. Just because a Superstar gets a break and hits a winning streak, does not mean he's on his way to the world title. The company obviously sees potential in someone and the only way to cultivate that potential is to turn on the spotlight. 
Once that happens, the Superstar's strengths immediately shine through. Suddenly, the conversation shifts from "why him" to "is he the next big star?" That's a completely natural conclusion and it's reached from a train of thought that's encouraged by the company along the way.
So when it comes to this situation, booking Kofi Kingston in The Elimination Chamber may have nothing to do with the desire to elevate him to the WWE Championship. In fact there may indeed be no plan to do anything with him in the singles division after February 17. It could very well be that Kofi will do his part, lose the match and then go right back to stealing the show along with The New Day.
If that happens, then it's really no harm, no foul. WWE gets what it needs and the fans get an exciting match they will talk about long after it's over. To be fair, there's really nothing wrong with that and the company is only doing what it must do in order to keep moving ahead. The show must go on.
But then there's the other side of the conversation and that's the side the fans live for. They believe they have the power to light a fire under a Superstar and they're right. Stone Cold Steve Austin, CM Punk and Daniel Bryan are all living proof of that. Yes, the talent and the hard work was definitely there.
But without the fans demanding more, WWE would perhaps have never used any of them on the main event level. The same is currently true for Becky Lynch. So if the fans believe that Kofi Kingston should rise up and they indeed begin supporting him, then the desire to see him breakout and achieve major success will be irresistible. Of course that doesn't mean WWE won't resist. 
WWE is a land of many stars, but very few megastars. It's just not how the company is built. So when it comes to elevating anyone, there's only so much forward progress that can be achieved. To the company, Kofi Kingston is surely a valued hand who is well loved and respected on every level. But is that where his story ends?
It's only a matter of time until The New Day splits. The group has been together since 2014 and they're currently the longest running unit in modern WWE history. However that run won't last forever. When the time is right, The New Day will come to an end. When that happens, Kofi Kingston may finally get his break. Or maybe he won't. Whether or not that will make a difference to him, or to WWE, is unknown. Whether or not it makes a difference to fans will never be in doubt.
Heel or Face? Make Up Your Mind WWE
Heel or face? WWE can't make up their minds!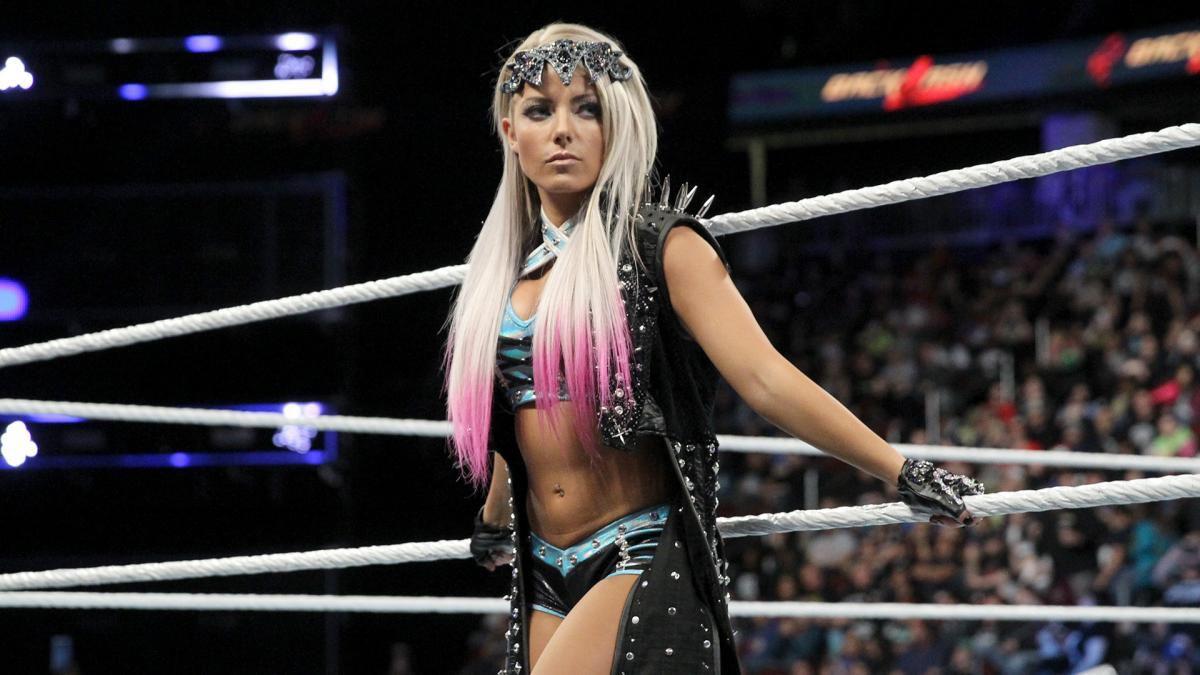 WWE has shown little regard for heel and face alignment, and Carol Cassada wants the company to make up their minds!
Any wrestling fan knows that there are two types of wrestlers: the heels and the faces. Although, every once in a while you'll have a tweener, someone who's not a villain, but not a good guy. With WWE, they often switch a wrestler's persona around to fit a storyline.
WWE has a history of flip flopping when it comes to a wrestler's persona. One week they're face, the next they're heel, then all of a sudden they're face again. Recently, WWE has been doing this with a bunch of their stars, which leads me confused on whether they're heel or face.
First, let's start with Dean Ambrose, who's been portraying a heel the past four months. Yet, in recent weeks he's shown signs of becoming a face again. After Monday night's RAW in which he offered his former Shield brother Seth Rollins support in his match against Brock Lesnar, it's safe to say that Ambrose is a babyface. Given the news that Ambrose is leaving due to creative differences with Vince McMahon, Dean would be seen as a face no matter what role he portrayed on television.
The next turn that had me questioning a wrestler's persona is Alexa Bliss. The Goddess has been viewed as a heel as well as her partner Mickie James. But three weeks ago she and Mickie wrestled against the heel team of Nia Jax and Tamina. It's very rare that WWE has two heels compete in a match, so it could mean that WWE is turning Alexa into a babyface like the reports suggest. Although, in a recent segments, she's coming off as more of a tweener than babyface.
Another turn that had me confused is Nikki Cross. When the Sanity member made her debut on RAW a few weeks ago, she was a babyface teaming with Bayley and Natalya to take on The Riott Squad. But during the women's tag team qualification tournament, she teamed with Alicia Fox to attack Bayley and Sasha backstage. But on the most recent episode of RAW, Cross appeared to be a face again as she faced Ruby Riott.
The last person who's been flipping back and forth between his persona is Elias. Since his debut, he's been more of a heel. But in October, WWE decided to switch things up and make Elias a face. Elias is a star who's naturally over with the crowd, so it doesn't matter what type of role he has. Yet, WWE must've felt the face turn wasn't working because they've had Elias resort back to his devious behavior.
WWE likes to do spur of the moment stuff all the time, but having the wrestlers switch from heel to face one week from the next is becoming too much. It's leaving fans confused on whether they should boo or cheer a wrestler. I know WWE likes to test the waters and see the audience's reaction; however the constant changes to a wrestler's role will not only baffle fans, but it may hurt the wrestler's credibility.