Was It Too Soon For WWE Evolution?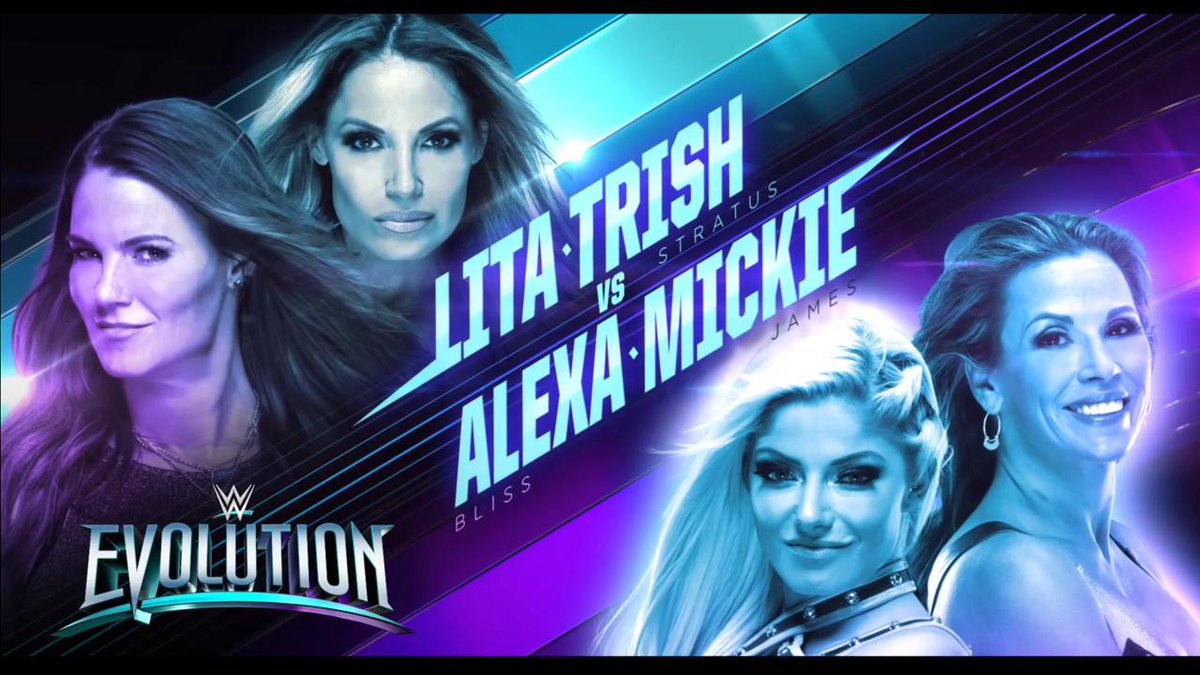 WWE Evolution takes place this Sunday, and the wrestling world should be way more excited than it is. Where did this show go wrong?
WrestleMania 32 was a historic event for many reasons. One of those reasons was the WWE Women's Championship match between Charlotte Flair, Becky Lynch, and Sasha Banks. All three women were treated like megastars, with their faces adorning Dallas' AT&T Stadium, WrestleMania worthy entrances, and a level of hype that brought this match to the forefront of the WrestleMania conversation. The Women's Revolution was working, and this match was proof.
Vince McMahon would announce a brand split shortly after WrestleMania 32, a move that saw a watershed of new talent (both onstage and backstage) hit the TV rosters and make an impression.
Since that time, the women have seen featured spots on WWE television and pay-per-view, including a Hell In A Cell main event and closing the Royal Rumble. There have been rumblings of Ronda Rousey closing WrestleMania 35. Alexa Bliss flourished thanks to her move to television, achieving heights unimaginable if you only consider her NXT run.
The internet has been on fire with excitement for the women's division, and when WWE Evolution was announced in July, the time seemed right.
It wasn't.
Listen, I know it's not a popular thing to say, but it's true. It's too soon for Evolution to take place.
That's not a knock on the women in WWE, either. The division–in its current form–hasn't had the necessary time to develop into one that can have a stand alone pay-per-view.
The women's division is part of the show, being given a few segments each week. From a time perspective, it's probably the equivalent of 205 Live. Are the cruiserweights in position to host their own pay-per-view? What about the tag team division? That's the amount of exposure being given to the women's division.
Maybe the blame falls on WWE for how prevalent they have (or haven't) made the division since WrestleMania 32. In my opinion, the division peaked on that night, and hasn't been as prevalent since.
There is some good…
Charlotte Flair vs Becky Lynch is one of the most over stories in the entire company–regardless of show or division. Ronda Rousey is the biggest star to ever perform in the division, and her opponent Nikki Bella is arguably the second biggest. As much as the internet hates it, that match makes sense.
The problems are beyond the main event. Honestly, anyone can book a strong program at the top. Look at 205 Live. It's all top programs!
But what next? The only thing Alexa Bliss & Mickie James vs. Lita & Trish Stratus has accomplished is exposing how bad Stratus and Lita are at cutting promos. The NXT Women's Championship has been treated as an afterthought on the yellow brand ever since Asuka left, and hasn't been the same since the brand split. The excitement and attention around the Mae Young Classic in 2018 pales in comparison to what it had in 2017. And the NXT UK Women's Championship is being defended on a pay-per-view before before the champion is crowned on television?
To say this show is poorly planned isn't totally accurate. The idea to even have this show is poorly planned. WWE needed to decide it would run Evolution and then spend a year building the division up–across all brands–so we don't have the problem we have now.
To me, this is proof of a larger issue we have seen with WWE for decades: they do a much better job at building something when they want to do it, versus the job they do when they feel they need to do it.
Evolution is the latter. It was simply rushed because the company felt like they needed to do it, instead of built up because they want to do it.