WWE Evolution: Riott Squad vs. Bayley, Natalya & Sasha Banks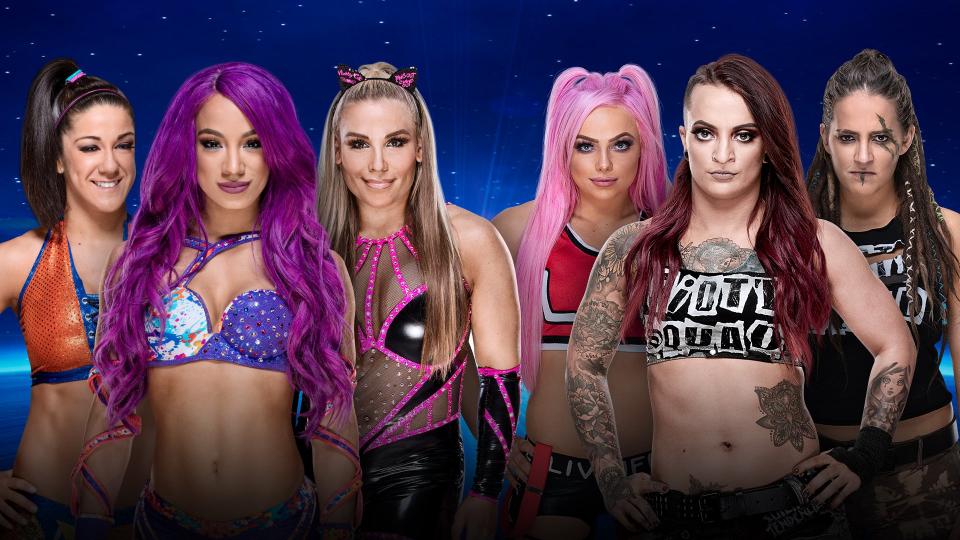 The Riott Squad battled Sasha Banks, Natalya, and Bayley in six-woman tag team match, the fourth on the card at WWE Evolution.
All six performers (each representing WWE Monday Night Raw) delivered a great match that might do down as the most underrated of the night.
The energy was high until Sasha Banks had a tough fall in a top rope dive, landing neck first and then being thrown neck first into the barricade. Everyone was able to get the crowd back into the match quite fast.
The babyfaces would score the win when Sasha Banks pinned Liv Morgan following a frog splash. 
---
Check out Steven Mitchell's WWE Evolution Results & Report!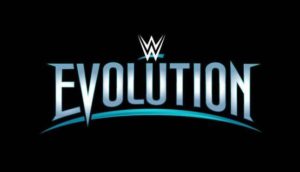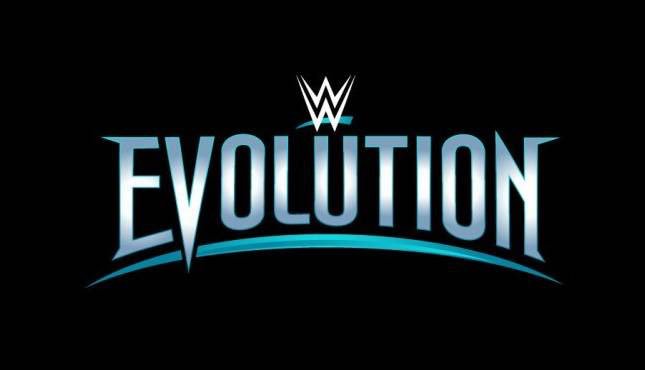 ---
.@YaOnlyLivvOnce, @RubyRiottWWE and @sarahloganwwe serving looks! 🎈

➡️ https://t.co/ePt5TzD6sU pic.twitter.com/oKOhKoh6Xk

— TDE Wrestling (@totaldivaseps) October 29, 2018
🎵🎵 There ain't NO stoppin' them now! 🎵🎵@itsBayleyWWE @SashaBanksWWE @NatByNature #WWEEvolution pic.twitter.com/C0ft2Fghqh

— WWE (@WWE) October 29, 2018
🎈🎈🎈🎈🎈🎈🎈🎈🎈🎈🎈🎈🎈🎈🎈🎈🎈🎈🎈🎈🎈🎈🎈🎈🎈🎈🎈🎈🎈🎈🎈🎈🎈🎈🎈🎈🎈🎈🎈🎈🎈🎈🎈🎈🎈🎈🎈🎈🎈🎈🎈🎈🎈🎈🎈🎈🎈🎈🎈🎈🎈🎈🎈🎈🎈🎈🎈🎈🎈🎈🎈🎈🎈🎈🎈🎈🎈🎈🎈🎈🎈🎈🎈🎈🎈🎈🎈🎈🎈🎈🎈🎈🎈🎈🎈🎈🎈🎈🎈🎈🎈🎈🎈🎈🎈🎈🎈🎈🎈🎈🎈🎈🎈🎈🎈🎈#WWEEvolution @YaOnlyLivvOnce @itsBayleyWWE pic.twitter.com/BUw5YKZV4p

— WWE Universe (@WWEUniverse) October 29, 2018
.@YaOnlyLivvOnce and @sarahloganwwe wipe out Sasha!

➡️ https://t.co/ePt5TzD6sU pic.twitter.com/Pz4wlj7V9b

— TDE Wrestling (@totaldivaseps) October 29, 2018
.@NatbyNature gets two for the price of one!

➡️ https://t.co/ePt5TzD6sU pic.twitter.com/CnP5IyeVmd

— TDE Wrestling (@totaldivaseps) October 29, 2018