WWE Main Roster Superstars Appearing In NXT A Trend?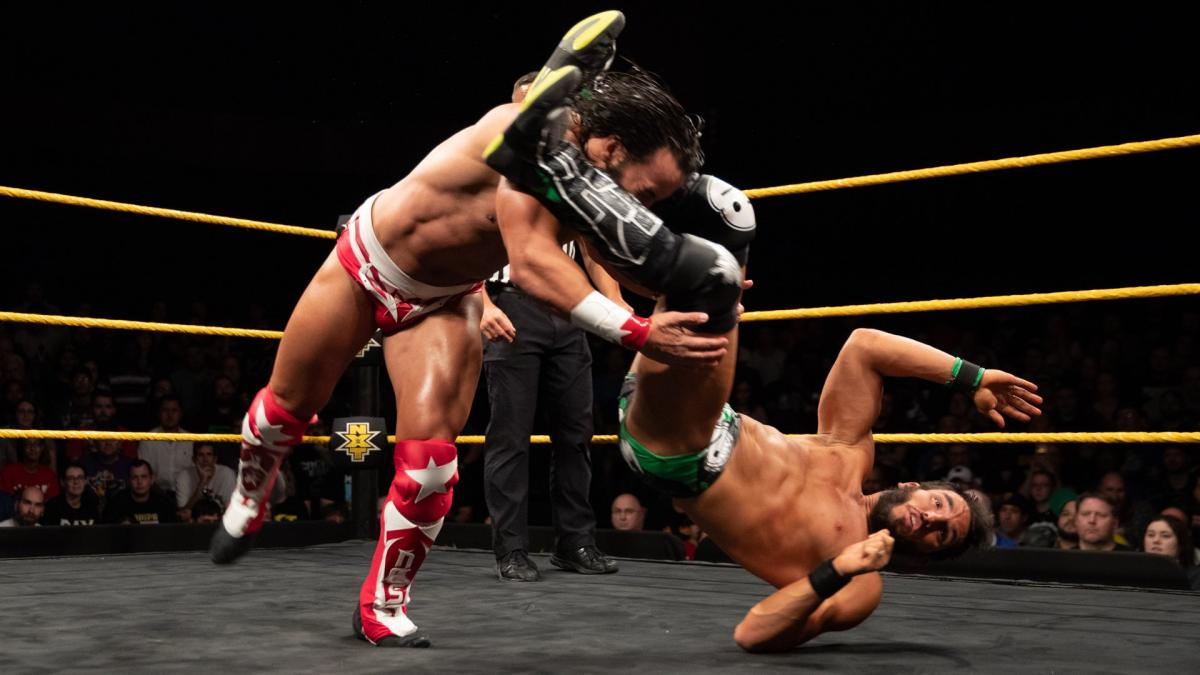 WWE superstars have appeared on NXT television and house shows with more regularity during the past year. What's up with this trend?
This week on NXT Tony Nese made an appearance to take on Johnny Gargano. I very good back and forth match with Gargano picking up the win the GargaNO escape.
Nese's appearance is not the first time we've seen a main roster wrestler appear in NXT. Recently Cesaro, Luke Harper and Tyler Breeze have made surprise appearances at live events. It seems like WWE are planning to send people to NXT when they have nothing for them.
Rumours of this have been going around since last year when it was rumoured that Dolph Ziggler would be going to NXT. This was before his career gained new life with his partnership with Drew McIntyre. Part of me would still like to see what Dolph could do there.
I am all for this idea and I'll explain why.
There's only so much TV time with the main roster shows meaning a lot of talents don't get the TV they probably should. Going to NXT allows them to showcase their talent in a way they don't get to on the main roster.
One storyline I thought of is having someone seemingly making a one off appearance before being attacked by Kassius Ohno. Ohno's reasoning being he's already fighting for a spot with the NXT roster he doesn't need anyone else trying to take it.
They can either have a one off appearance or depending on the person a month or so long storyline leading to a Takeover match. It's likely they would have more freedom in ring and creatively.
They don't always need to appear on TV. Having a surprise appearance at a live event is good for the live crowd and it creates a sense that anything can happen at these shows. This in turn makes people more inclined to go to these live events to see who might show up.
Right off the top of my head some people who could go to the yellow brand include Shelton Benjamin, Chad Gable, anyone on 205 live, Mickie James and No Way Jose.
Benjamin putting over someone in NXT would give them the rub given how long he's been around. Him vs Ricochet for the North American title would be excellent. Better than what he's doing now as before he fought Bryan on this weeks SmackDown I forgot he was with the company.
Gable would be good because he was so over with the NXT crowd. Better than losing to Konner on RAW. The 205 lives would get a good response as the Full Sail crowd remember the cruiserweight classic. Also they'd put on a good match as Nese proved this week.
I'd like to see Harper appear on at Full Sail TV one week possibly in a monster clash with Lars Sullivan. Lars isn't the most agile big man but Harper could really help him.
I doubt most of the main roster guys would object to being sent to NXT as I'm sure most of them know how big and popular NXT is. It's far beyond just being a developmental brand. As the CM Punk trial proved there was a group in WWE calling themselves NXT wannabes. If that's not proof of how the main roster views NXT I don't know what is.