WWE Needs To Change It's In Ring Style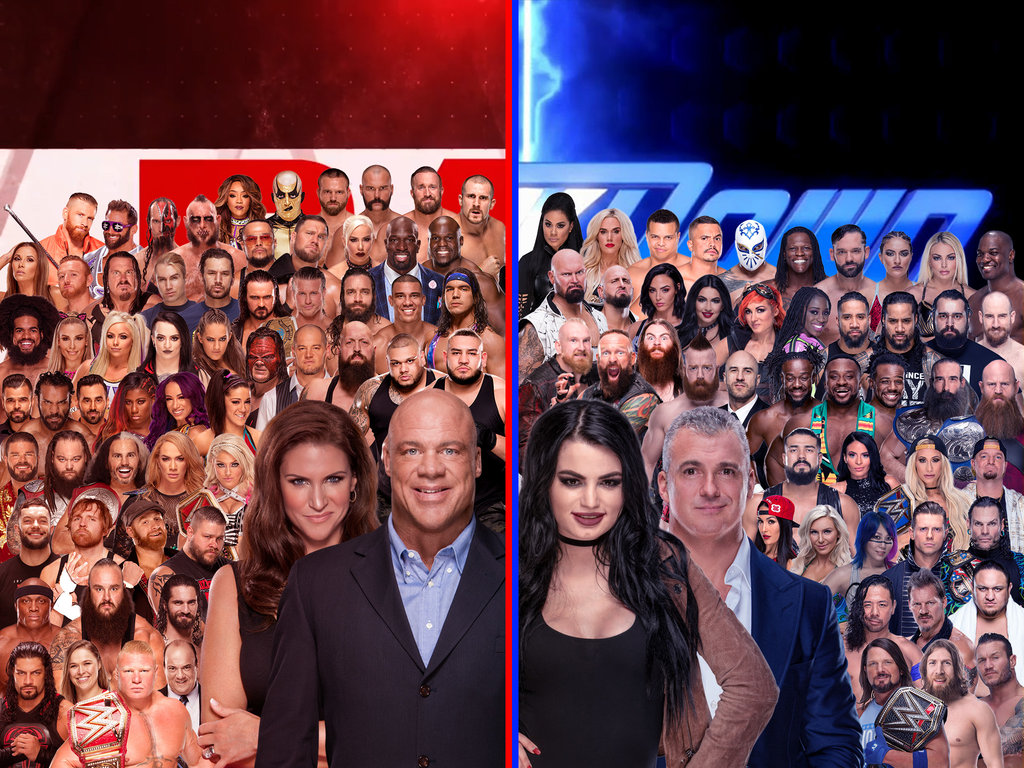 This week's NXT main event featured yet another potential entry to the list of potential NXT match of the year candidates (and that's a long list) when Ricochet defended his North American Title against Pete Dunne and Adam Cole. This made me realise something: WWE really needs to change their in ring style.
It's pretty much gospel amongst WWE fans that NXT is head and shoulders the main roster but I've never really taken the time to think why. We could be here all day suggesting reasons why this is but the best I can think of is the the huge gap in match quality.
WWE has been accused of wrestling a softer, safer style than some other promotions. This has caused much irritation in fans especially in recent years with the rise in popularity of the indies that wrestle a more high impact style. The WWE Performance Center is seen as a key factor in this style as everyone is taught to wrestle the same way leaving very little room for variety. On the other side of that argument many of the independent talent competing in NXT train in the performance centre and still put on excellent matches.
Velveteen is a prime example as he is very much a performance center creation and consistently steels the show at Takeovers. While there's nothing wrong with the PC style you shouldn't have two people who wrestle this style face off too often. Sometimes it's good to have a clash of styles as this gives you Dream vs Ricochet rather than Dream vs EC3.
I think it can be attributed to who's in charge of NXT and the main roster. Triple H runs NXT and seems to allow a sense of freedom for the performers. Meanwhile Vince is still to this day is very hands on with everything on the main roster and finds it hard to give up control. I'm not saying WWE needs to have every match on the main roster featuring 50 superkicks and countless false finishes but there needs to be some middle ground. NXT finds this balance between WWE's style and the independent style which needs to translate to the main roster.
NXT thrives on a primary focus on the in ring action and telling simple stories through this. They rarely have to use gimmick matches except in special occasions. This is what WWE should have done when they moved to PG focusing less on blood and over the top violence and more on the in ring action and telling better stories.
Next time you blame PG for WWE's poor product just look at NXT which is as PG as it gets and is going from strength to strength.
Hopefully we see the necessary changes made to WWE's style in the next year or so with  WWE's new Billion dollar TV deal for RAW and SmackDown. USA and FOX are going to expect quality content to make up for their massive investment so WWE's going to need to step up their game.
Are We Really Even Fans Anymore?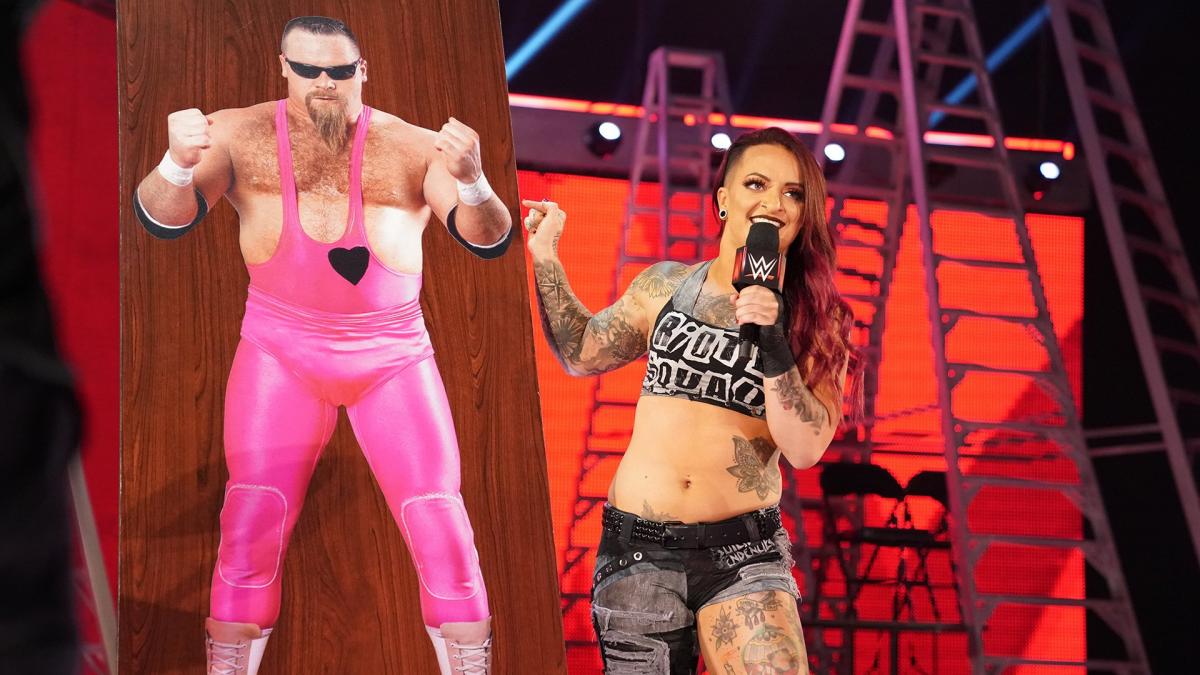 Rey Ca$h looks to speak some truth into your life about your hatred of WWE Raw!
On April 3rd, 2016, The Walking Dead went from the biggest show on television to one riddled with controversy.  This particular episode is the infamous one where Negan, the biggest of all the big bads, makes his debut and kills an unknown member of Rick's crew with Lucille, his barbed wire bat.  We don't see who it is and we are forced to wait 6 months to find out who died and what all happened.
Why am I talking about The Walking Dead on a wrestling website?  I bring up this show, and in particular this episode, for one major reason.  The fan reaction to it was vitriolic.  Some fans hated it.  Some loved it.  Everybody had an opinion.  But for a large number of fans, that was where the show crossed the line.  Funny thing is, if you read the comics that the show is largely pulled from, this was a paramount storyline that was always going to have to happen on the show.  So essentially, fans were told EXACTLY what was going to happen, even down to the smallest details, and they revolted.
Sound familiar?
You Hate Raw.
The vitriol spewed at the WWE currently, particularly Monday Night Raw, is stronger than ever.  The thing is, however, WWE has never lied about what type of show Raw is.  It's a variety entertainment hour featuring wrestling.  And yes, ratings are down, but they're consistently one of the top 5 shows watched every night on cable.  So, do the ratings really matter when nobody's watching anything else either?
I understand that we as fans have an intrinsic right to feel how we are led to about the product we are given.  For many, Raw is sub-par to terrible.  I get that and respect that.  I even echo that to a small extent.  But I've started to wonder one major question as of late – are we really even fans anymore?
I hate to go all literal on you guys, but Merriam-Webster defines fan in this particular respect as "an enthusiastic devotee (as of a sport or a performing art) usually as a spectator; an ardent admirer or enthusiast (as of a celebrity or a pursuit)."  We all know that the word fan is derived from the word fanatic, as these definitions allude to.  Have we thought, however, about how that really affects us?  Do we think about what type of fan we are?  How our fandom affects that which we are said fans of???
The WWE needs no sympathy.  They're a billion-dollar company, thriving in a business sense that was never before thought possible.  But these criticisms…if we think deeply into them, is it really because the show is that bad, or is it because we're not fans of what the product is anymore?  Let me give you an example.
Gregg Popovich, super successful and championship winning coach of the San Antonio Spurs, was in the news recently because he mentioned that he thinks the current NBA is not beautiful anymore.  The game, which has progressed from slower, more stylistic and cerebral play to quicker, more skill laden play, isn't what he's used to anymore.  Add to that the empowerment of the player in this generation and the rise of super-teams, and many fans tend to agree with Coach Pop.  The NBA has jumped the shark for many.  For others, however, it's the best it's ever been.  It's massively entertaining, it's breeding more stars than ever, and the skill is at an all-time high.
This reminds me of wrestling, WWE in particular.  This generation of fans seems to be primarily interested in in ring prowess and "workrate", choosing to focus on sequences of moves and characters that only resonate with them.  Older generations, however, were largely intrigued by the characters and the stories told, with promo ability being lauded even more than in ring ability.  A great match was only great because the story allowed it to be.  Neither side is wrong, but much like if you watch CZW, you can expect hardcore style wrestling, if you watch Monday Night Raw, you can expect story driven television.
But What Is Raw?
Let's take a look at the show from an analytical perspective.  We have to acknowledge, from the beginning, that 5 of the top 8 male stars on the brand are out for significant periods of time.  Roman Reigns is facing the fight of his life with leukemia, Braun has had his second surgery in years on his elbow, Kevin Owens and Sami Zayn will be out possibly past WrestleMania season because of major surgeries, and the Universal Champion Brock Lesnar is somewhere on his farm.  All criticisms must acknowledge this.
So, the major stories for the guys on the show revolve around Baron Corbin as General Manager Elect, and Seth Rollins and Dean Ambrose's blood feud revisited.  For the women, Ronda Rousey is locked in a heated feud with Nia Jax and her cousin Tamina, and Natalya is out for personal revenge against the dastardly Ruby Riott and her Riott Squad.  I ask you to think seriously about this question I'm about to ask you guys.  What do all four of those feuds have in common?
They're all story driven.
Corbin is drunk with power, abusing it to his whim.  As such, he's gained allies who want to be at the top, and are using Corbin's power to hold their enemies down.  Rollins and Ambrose have a near biblical feud, revolving around a very real and personal issue of betrayal.  Ronda Rousey faced her toughest challenge recently against Becky Lynch and Charlotte, and Nia, who broke Becky's face, wants to get back the title that she lost due to a cash in and beat the "Baddest Woman On The Planet" to prove her dominance.  Ruby Riott broke Natalya's late father, Jim "The Anvil" Neidhart's sunglasses, destroying a personal heirloom of Nattie's.  Natalya wants to get personal revenge for that and the multiple attacks that the Riott Squad have given her.
All four of those are Raw style stories.  They are largely told through promos and backstage vignettes, they are riddled with drama, and they are building to a crescendo.  The stories can always be told better, but are you sure you're not against the stories before they're even told to you because of your expectations?
Look at Dean Ambrose for example.  We've long salivated at the thought of a truly unhinged, heel Ambrose.  Instead, we get a germophobic, cerebral, emotional Dean.  In a sense, the emotionless lunatic has turned into the over emotional thinker.  And many fans are down on it.  Why???  The promos have been fantastic.  The cat and mouse game he's played with "The Architect" have been wonderful.
But, it's not what we expected.  And to add to that fact, it's not what we wanted.
That take is not only unfair, but it's a hindrance to everybody involved in telling that story.  The people with that take have essentially said that they refuse to let WWE tell them a story because it's not what they want.  That is MASSIVELY different than being told a story in full and not enjoying it.
I legitimately ask you all, which side are you on?  Not liking things because it's not what you wanted or expected, or reacting to what you're being given.  I'd bet good money it's the former.
My goal in this column is not to tell any of you that you're wrong in your opinions.  I'm not even trying to advocate for Raw – if you listen to Chairshot Radio or The Outsider's Edge, you'll see that I criticize the show just as much as you guys.  My point in this is simply to push you to step back and look at the big picture.  Re-evaluate what you think you want.  Ask yourself are you giving the show a legitimate chance, or are you already against the show before they get a chance to entertain you.  Then, maybe you'll realize that Raw doesn't need to change when they're being who they've always been.  Maybe them not changing isn't the problem.  Maybe you're the one who needs to change.  Maybe we all are.
FIN
Let us know what YOU think on social media @theCHAIRSHOTcom and always remember to use the hashtag #UseYourHead!
The Good, Bad and Ugly: SmackDown Live 12.11.18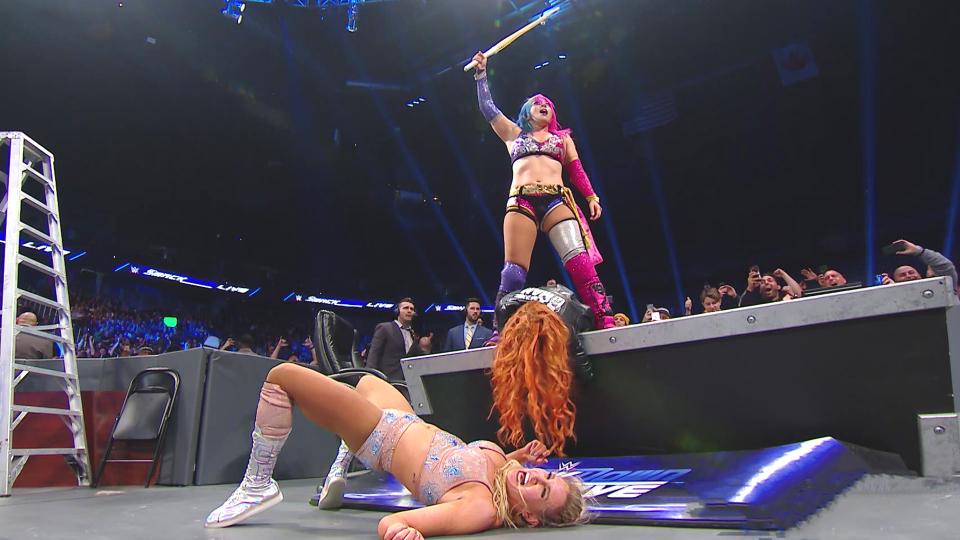 Does the TLC Go Home of SmackDown continue to build excitement, or does it go the way of Raw and help us all get to sleep earlier? Bobby let's us know how things are shaping up.
With Tables, Ladders and Chairs coming up this weekend, we had a semi-sweet Monday Night Raw.  The actual in ring action looked decent.  SmackDown is always looking bright, and tonight shouldn't disappoint.  What surprises are ahead on the Pre-TLC SmackDown?
The Good
Opening Promo w/ Daniel Bryan to Non-Title Match (WWE Champion) Daniel Bryan vs. Mustafa Ali
Daniel Bryan is solidifying his heel persona by continuing his onslaught on the general public and acting as wrestling's Smokey the Bear.  Shaming his once devoted fans, causing everyone to react in some way.  Daniel Bryan continues to pile on that his old self is now dead, and all of the fans are idiots.  Cheap pops and heat continued on.  Until luckily it was interrupted by Ali.  Mustafa Ali is a great talent.  He didn't do much of the talking here.  He mostly fell victim to Daniel Bryan spewing his agenda.  Ali went on to ask Daniel Bryan what's up with his new attitude, only to be disrespected with a slap to the face.  We saw a little action which gave us a taste of what is to come.  Daniel Bryan looked sharp.  His strikes were well done and was full of energy.  This evil, snapped gimmick is working well for him.  He wore down Ali,working the knee.  Old school, clean wrestling.  Ali had minimal offense but stuck to his high spots.  Even with the multiple interruptions and heavy commercials, this was a Good match.  After some incredible feats, Ali misses an inverted 450.  Daniel Bryan went on to tear Ali apart, making him tap to the "Heel Hook." Daniel Bryan Wins, a hot opening match. After the match, overkill set in, with Daniel Bryan viciously attacking Mustafa Ali up the ramp.  This wasn't needed but acted as a callous to Daniel Bryan's changeover to a heel. 
Randy Orton Promo
Orton wielding a chair went about showing off his previous torture of Rey Mysterio, questioning why anyone would want to have a chair match with a guy like him.  Just as he was about finished, Rey Mysterio attacked him out of nowhere, hitting Orton with a chair and a 619, causing Randy Orton to flee.  Not a bad promo.  Short and effective. 
Rusev and Jeff Hardy vs. Samoa Joe and Shisuke Nakamura
Rusev being involved is Good for business.  These four are some of the best in the business.  Rusev has the abilities to carry the WWE as the Heavyweight Champion. Much like a Bobby Roode, he has had moments of being overlooked, however that can change at any moment like we saw on Raw.  Pairing Shinsuke and Rusev is genius and a guaranteed winner.  WWE just has to let them work and it will be fantastic.  After being interrupted by an untimely dance off from Carmella and R-Truth, Shinsuke Nakamura brutally attacked Jeff Hardy from behind.  Samoa Joe continued the assault on Hardy.  This wasn't brilliant considering the talent here, but it was entertaining enough.  As the crowd showed everyone, Rusev when finally given the opportunity, delivered and looked Good in there.  He is a great talent all around.  After a devastating kick to the face, Rusev covers Nakamura for the Victory! 
Asuka vs. Charlotte
Going into this, how could it be Bad?  It really can't right?  First thing, it is a great Main Event, also,having Becky Lynch come out after the contenders were already in the ring was also great.  Charlotte looked completely flawless and confident.  This was very physical.  Asuka not to be outdone did some outstanding work.  Asuka kept after "The Queen" working her arms and beating her down. Charlotte and Asuka went back and forth most of the match.  Charlotte finally trapped Asuka into a "Figure 4" but getting reversed.  The two went back and forth fighting every second. This match was action packed.  Asuka repeatedly kicked Charlotte in the face, until Charlotte hits a spear.  After landing on her feet from a blocked moonsault, Charlotte then kicked out of a roll up from a countered "Figure 4".  Asuka hit the "Asuka Lock" that was countered sending Charlotte and Asuka to the floor. Charlotte then when psycho, Getting Disqualified for using her Kendo Stick.  Before Charlotte could go too far, Becky Lynch got her back, only to get attacked by Asuka.  Asuka went crazy with the Kendo Stick staking her claim of dominance.  Asuka Win!    
THE BAD:  N/A
THE UGLY
New Day Rap Battle:  Usos vs. The Bar
This style of promo has potential.  It can be really Ugly or really Good.  Depending how much cheese is involved vs.actual humor.  The New Day came out looking dapper and ready for the festivities. They are always ready to party.  The Bar had their Run DMC track suits and Flavor Flav clocks for decor.  That's where it ended with a cheese filled "Ice Ice Baby" to remedy their horrendous rap abilities.  The Uso's surprisingly were also not great at this.  This was a completely ridiculous,worthless segment.  Chalk this up as Ugly. 
Miz Promo (Shane McMahon and Miz vs. The Vegas Boys
Begging is just ridiculously over the top, especially in the current SmackDown setting.  It's cheap.  The Miz and Shane are both Good typically on the mic.  This was a smooth promo,however out of the blue Miz calls out a ref for a tag match.  This match was horrible.  Shane had more botches than I have ever seen.  This was absolutely Ugly all around.  Shane ended the debauchery by submission for the victory. 
Tally
Good:  4
Bad:  0
Ugly:  2
Final Results:  Good(ish)
Although the Good outweighed the Ugly on this one, we had some pretty Ugly moments.  More than I have seen on SmackDown in sometime.  This wasn't their strongest show among the past few weeks, but it worked. The highlight of the night was the Main Event!  TLC is Sunday and I would say thanks to SmackDown, we are ready to roll! 
How did you feel about this past SmackDown? Let us know on social media @theCHAIRSHOTcom and always remember to use the hashtag #UseYourHead!