Chairshot 50: Top Wrestlers of 2018 (11-50)
Who made the list???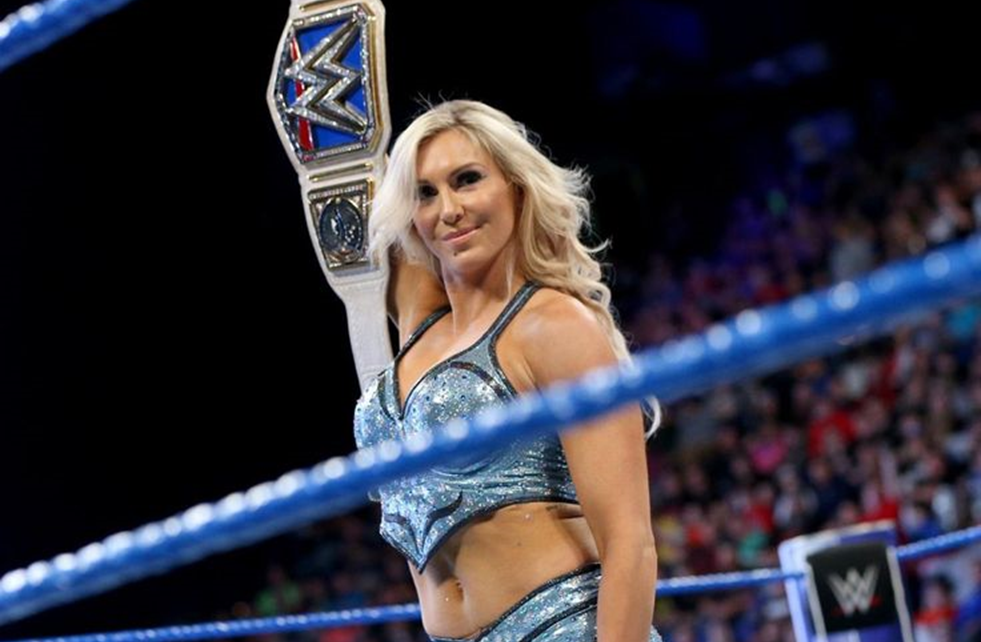 The Chairshot 50: eight featured personalities from The Chairshot come together to form the definitive list regarding the very best talents–male and female–in professional wrestling.
First let's go over who we received lists from.
List of Participants:
Denise Salcedo (Xpac 1,2, 360, Greg DeMarco Show guest) Twitter: @_denisesalcedo
Greg DeMarco (Owner/Publisher of The Chairshot, Greg DeMarco Show) Twitter: @ChairshotGreg 
Mathew Sarpaicone (Puroresu and Joshi Coverage expert) Twitter; N/A
Andrew Balaz (Managing Editor of The Charishot, Raw Reaction, POD is WAR) Twitter: @IWCWarChief
Joe Dinan (Lucha Libre Weekly Coverage expert)  Twitter: @PhofessorDhamma
Eric Ames (News Editor of The Chairshot, Top of the Morning Podcast) Twitter: @E_Ames323 
Steve Cook (Top 5 guru) Twitter: @stevecook84 
Steven Mitchell (weekly TV Coverage Articles) Twitter: N/A
So for a little criteria clarity. The evaluation period was from 8/31/2017 – 8/31/2018. Some of the criteria was work rate, time spent at the top/main event picture, as well as, the beloved kayfabe aspects of wrestling. Also to be clear, men, women and tag teams (though listed individually) were all eligible for this list.
As you can see from the title this is just 11-50, the Top 10, was decided via Podcast roundtable and may surprise some people with the order.
So without further ado, let's get to the list.
50. Rush (CMLL)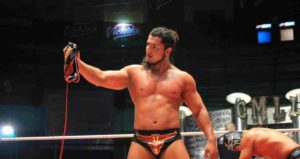 Rush is CMLL's biggest stars  his summer feud with L.A. Park nearly doubled CMLL's weekly Friday night attendance. He's character so transcending that both New Japan(Naito) and WWE(Almas) have characters that borrowed and are influenced by Rush.  – Denise
49. Brian Cage (Lucha Underground, Impact Wrestling)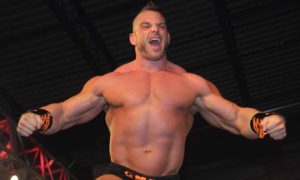 Funny story…Cage was accidentally listed at #3 in our initial compilation, and I got crazy excited. He has the size, look, and talent to be #3. Here's to hoping he makes it there. Judging by the way he is being used early into his IMPACT Wrestling career, he might be headed to the top. – Greg
48. Kento Miyahara (All Japan Pro Wrestling)
While still under most people's radars, he's been low key giving us great matches in AJPW that people need to see. One day more people will get to experience his matches. – Mathew
47. Carmella (WWE)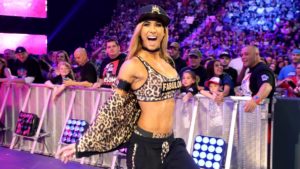 The Princess of Staten Island that won the first TWO Women's Money in the Bank matches, held the briefcase for 200+ days to stay around the main event scene, and then eventually pay it off with a beautiful heel victory. Like her or not, she plays her role well and deserves a Top 50 nod. – Andrew
46. Johnny Mundo/IMPACT/Hennigan ( Impact Wrestling, AAA, Lucha Underground, MLW)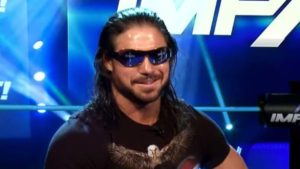 He's one of the main stars of both Lucha Underground and IMPACT. He's of one of the guys through his work that has helped IMPACT Wrestling shake the negative stigma. He also held all 3 singles titles for AAA simultaneously.  – Denise
45. Cedric Alexander ( WWE, 205 Live)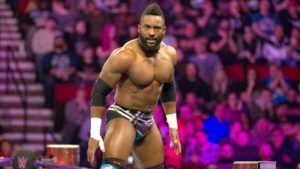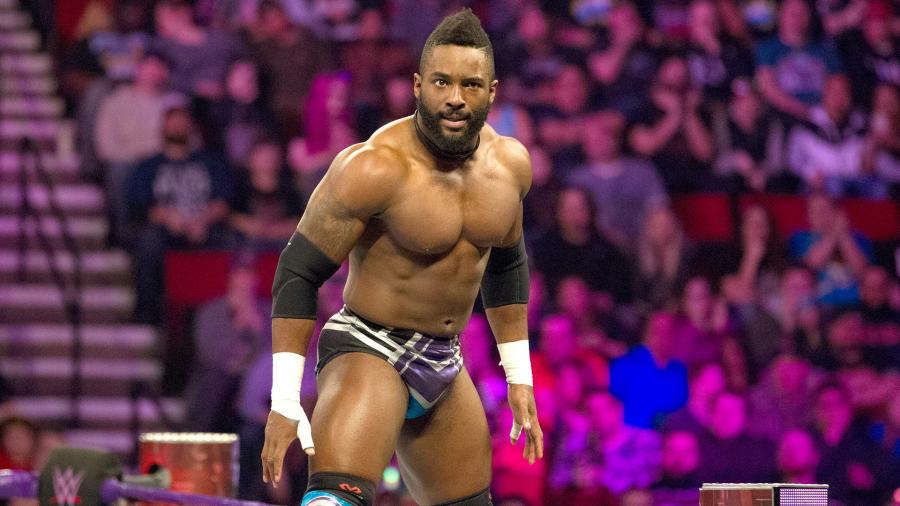 Made a strong case for himself when Enzo was the champ (and still employed) and went undefeated in 2018 for this evaluation period, including becoming the champ at WrestleMania. Been a shining star on a brand that floundered a little, but may be bouncing back with Triple H running the show now. – Andrew
44. Becky Lynch (WWE)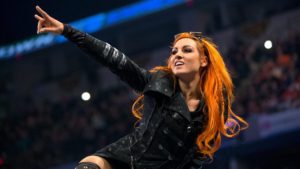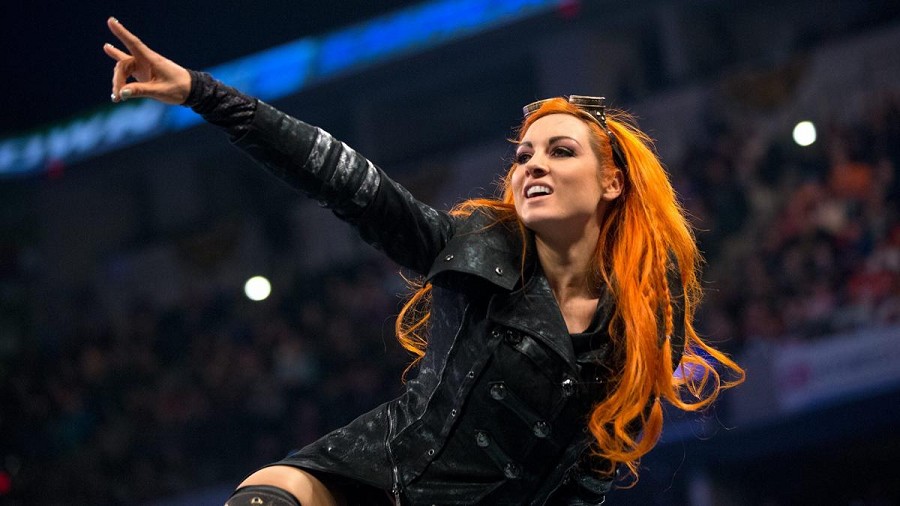 The Lass Kicker may be firing herself back up from her fall, but fans still loved her through the struggle. She has always hovered around the title scene, and was truly close at SummerSlam 2018. Her turn on Charlotte was so welcomed, it's all but ruined WWE's plans of making her a true Heel, and she could still get that belt back before the end of the year. – Mitchell
43.  Daniel Bryan (WWE)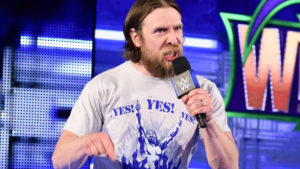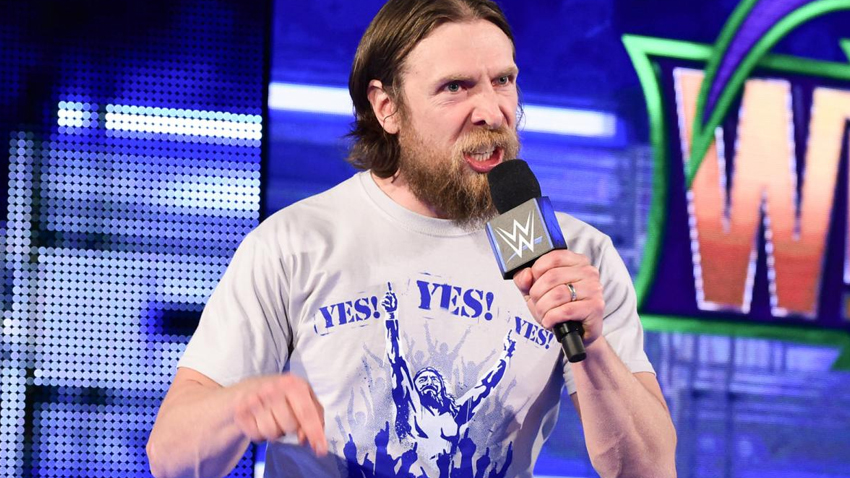 I feel like he's still a top worker. WWE has done a good job of putting him on the back burner again but they will never stop believing he's a B plus player even though he's proven time and time again he is above that. In a company that pretty much lacks any real draws because the brand is what draws now days, he's one of the few guys that resonates a bit outside of the wrestling circle, and if he were put in an important main event spot I think, like it did in 2014 before he got hurt, it would show in ratings for his segments. Perhaps if this feud with the Miz is for the title eventually an up tick will be seen, but rest assure if he left for the indy's whatever company he'd go to would see a huge rise in business. – Joe Dinan
42. Aleister Black (NXT)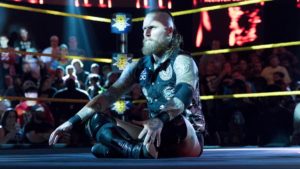 I wasn't that high on him when he first came on and I think he's been a bit underappreciated and pushed to the back burner in favor of Ciampa and Gargano. He's a great worker, and as an avid watcher of MMA around the world, he has realistic looking strikes and hardly messes up. He was just the NXT Champ and had an injury that's derailed him. But in a company where there are a lot of plain looking guys who all look the same with no gimmick, he has something special, and if only the main roster wasn't filled with crappy writers he could be something special. – Joe Dinan
41. Shane Strickland (Evolve, MLW, Lucha Underground)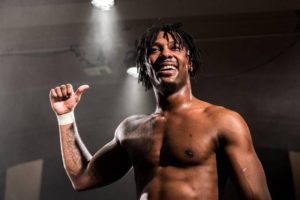 Holding the WrestleCircus briefcase, MLW Heavyweight Championship, Evolve Championship and Lucha Underground Trios Championship during this span, it's hard to argue that Shane isn't a top independent draw. He wins gold where ever he goes, so let's see what the future holds. – Andrew
40. Shayna Baszler (NXT)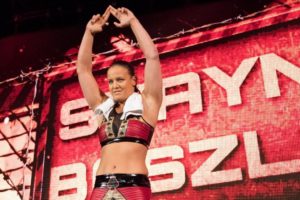 Shayna didn't come to mind for my list, but I don't blame anybody else for ranking her. She's trained with Ronda Rousey in MMA for years and there are some similairities there. Both have taken to wrestling like fish to water. Ronda was a bigger star in MMA, and she does have more charisma. Make no mistake, Shayna has every bit as much potential as Ronda. Their eventual match will be pretty intense. – Steve Cook
39. Jinder Mahal (WWE)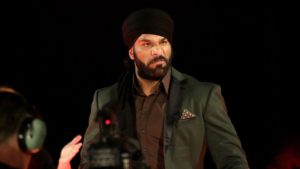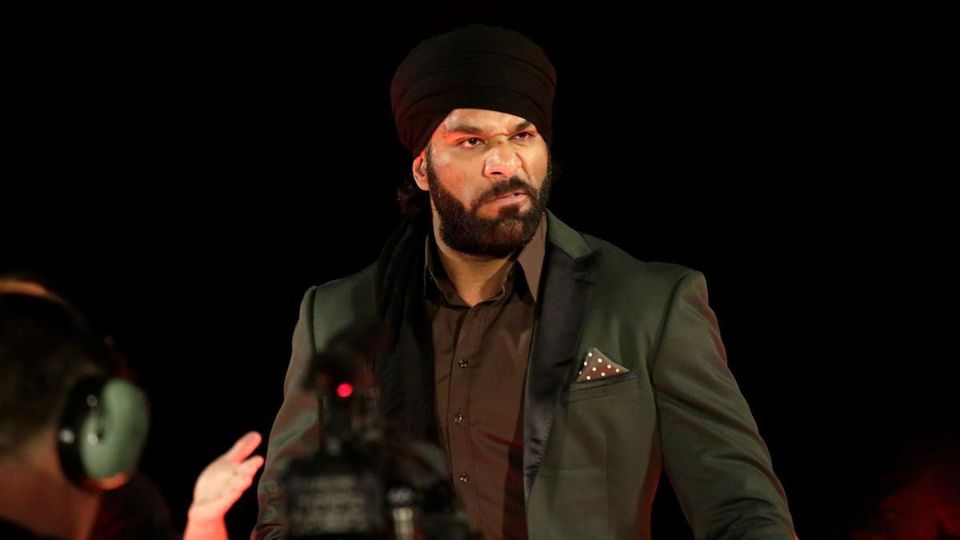 Why isn't he #1??? I mean c'mon! In all seriousness–nah eff that. The Maha-Freaking-raja deserves far more credit for his performances during this time. – Greg (was there any question who wrote this?)
38. Jay Lethal (ROH)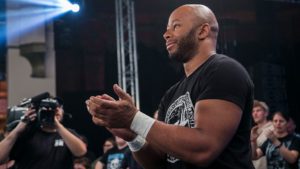 Constantly delivers great matches and has had Ring of Honor on his back. He's basically Mr. Consistent and his recent story of avenging all of his losses to finally recapture the ROH World Title was a good one. He's consistently one of the best workers and connects with the crowd. Aside from that ROH is likely the second biggest promotion in the United States and he's the champ. – Joe
37. Asuka (WWE)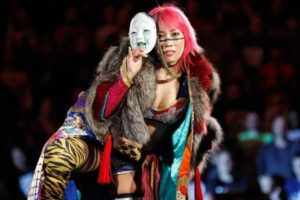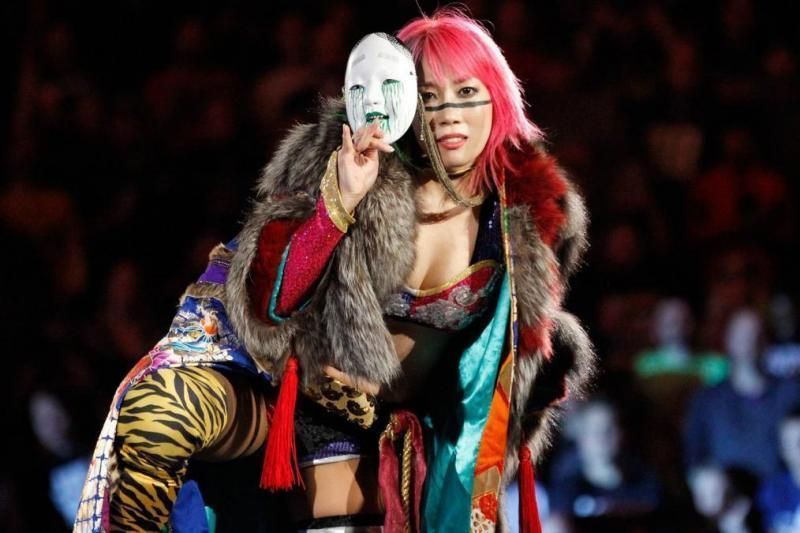 The Empress of Tomorrow came into 2018 as hot as any wrestler in WWE. She had her undefeated streak, won the inaugural Women's Royal Rumble and was poised to be SmackDown Women's Champion. Bad booking may be keeping her down, but there's no way Asuka didn't have a Top 50 worthy 2018. – Mitchell
36. Tessa Blanchard (Impact Wrestling, WrestleCircus, Rise, The Crash Lucha Libre)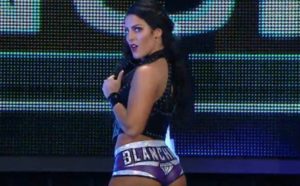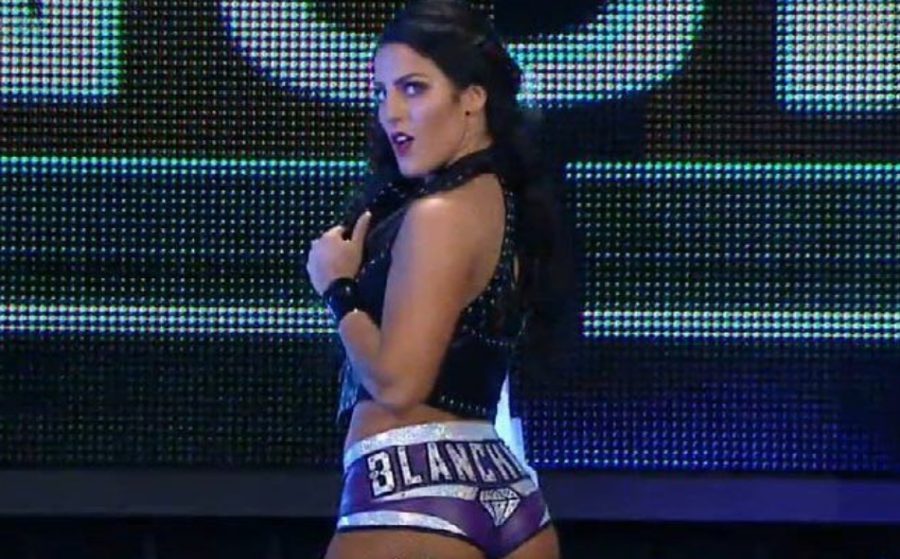 Arguably the best female wrestler not signed to the WWE, Tessa is still one of the industry's hottest prospects at the young age of 23. While continuing to travel the world performing, Blanchard earned her first contract with a major company, joining IMPACT Wrestling back in April. Just a mere four months later and a day before our Top 50 cut-off date, she earned her first major title by becoming the IMPACT Knockouts Champion. –  Eric
35. Fenix (AAA, CMLL, WrestleCircus, Impact Wrestling, MLW)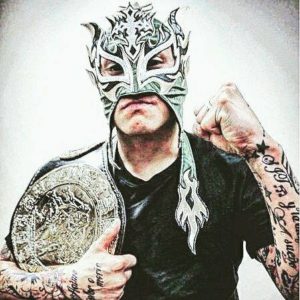 Similar to LA Park and Fenix's brother Pentagon, when those three, any pairing were headlining a CMLL show the attendance went up making them big players. Fenix won the AAA mega championship at Triplemania, and just co-main evented in CMLL. He's a prominent figure for Impact and along with his brother, are MLW tag team champions. He's very hot on the indy scene and is one of the best in ring performers period. He has the potential to be the next Rey Mysterio more than anyone I've seen since.  – Joe
34. Kofi Kingston (WWE)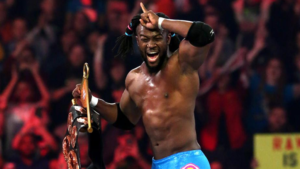 The veteran of The New Day, Kofi is now 37-years old and been with WWE for 12 years (including developmental). Who would have figured that if you watch him in the ring today, maintaining his status as one of the industry's top high-flyers. Add the continued success of The New Day (I mean, they have now gotten pancakes over) and Kingston is deserving of a Top 50 spot. – Eric
33. Xavier Woods (WWE)
Perhaps one of the most underrated WWE Superstars, we got to see more glimpses of just how talented inside the squared circle Xavier Woods is in the last year-plus. The New Day continues to be one of the company's most recognizable acts and Woods perhaps the leader of the pack as his UpUpDownDown YouTube channel keeps growing. Don't sleep on Dr. Watson. – Eric
32. Finn Balor (WWE)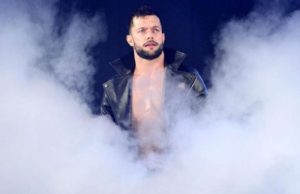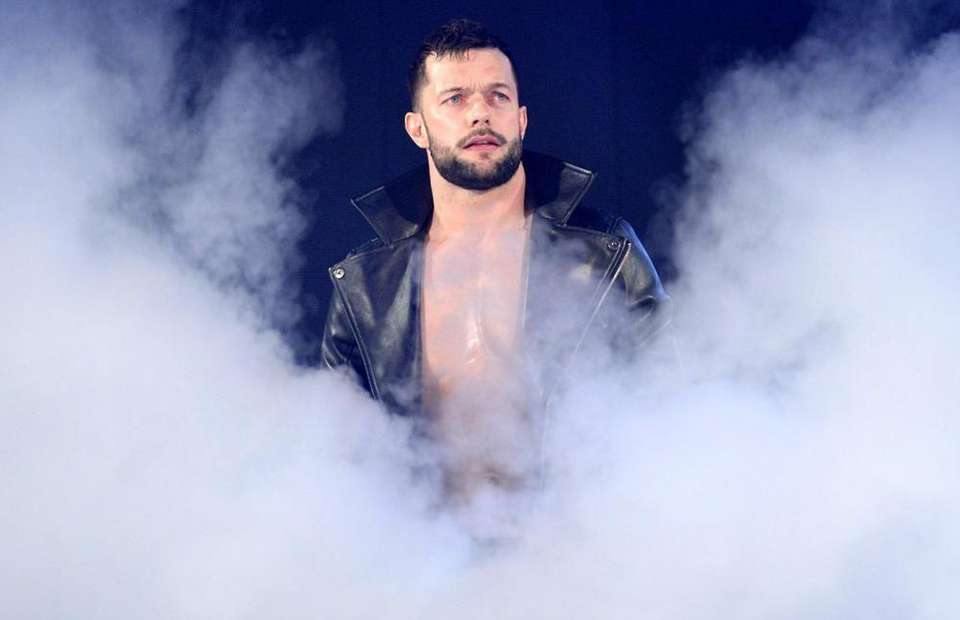 I'm not as high on Finn as most are. I don't see main event potential with him. I do see a solid upper-card presence for the next decade or so, which is a pretty great place to be. His entrances will always be pretty great whether he's the Demon or plain old Finn. – Cook
31. Big E (WWE)
While many have called for the group to split up, The New Day continues to add to its gimmick and remain one of WWE's most popular acts. The muscle of the group, Big E, remains a Superstar that some see a future WWE Champion in. Just when you thought the Power Of Positivity was through, they pull you right back in! – Eric






Andrew's Impact Wrestling Ratings & Analysis 7/19/2019
Impact Mash Up Tournament tonight! Winning team earns a 1v1 match with a title shot attached! WCW Lethal Lottery is back!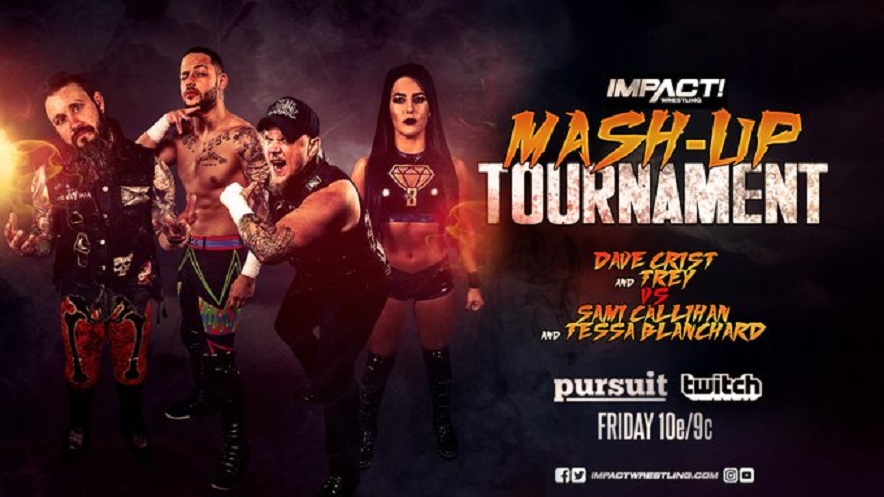 Impact Mash Up Tournament tonight! Winning team earns a 1v1 match with a title shot attached! WCW Lethal Lottery is back!
WCW Lethal Lottery show!
Wait – I mean Mash Up Tournament…no wait, I was right the first time. I wonder if there's a Battlebowl at the end.
From a clip show to a filler show, I'm not really sure how to feel. Tonight could be cool, but I doubt it will matter much in the grand scheme of things.
Damn you Impact and Dragonball for your non-canonical movies!
Looks like @The_Ace_Austin has found a rather ADVENTUROUS partner for tonight!

WATCH HERE: https://t.co/sWu6SEiYN7 #MashUp @DSSAdventure pic.twitter.com/O6w4cCzesV

— IMPACT (@IMPACTWRESTLING) July 20, 2019
Ratings:
Moose & Eddie Edwards vs Rohit Raju & Cody Deaner: Edwards wins via Boston Knee Party – * 1/2
Rich Swann & Madman Fulton vs Jake Crist & Wentz: Jake wins via Fisherman Buster Hold – ** 1/4
Michael Elgin & Willie Mack vs Ace Austin & Stone Rockwell: Elgin wins via Elgin Bomb – **
Trey & Dave Crist vs Sami Callihan & Tessa Blanchard: Callihan wins via Piledriver – ***
Havok vs Madison Rayne vs Taya Valkyrie: Havok wins via Tombstone Piledriver – ** 1/2
Mash-Up Finals Elimination Match: Eddie Edwards & Moose vs Willie Mack & Michael Elgin vs Jake Crist & Wentz vs Sami Callihan & Tessa Blanchard: Tessa & Sami win – *** 1/4
Analysis:
So the inaugural match of this Mash Up Tournament and it's decently established wrestlers against two jobber halves of a tag teams. This had no chance of being taken seriously. Things break down, Moose and Eddie win, Desi Hit Squad and Deaner brawl a little. This really got the night kicked off with a yawn and fart.
Zombie Princess is interviewing Ace Austin and Eddie Prince, Austin insults his mish mosh teammate and now he's hung out to dry. Will he find a replacement?
Well this was a little odd since it was 3 Cruiserweight sized people and Madman Fulton. We got some decent Cruiser style wrestling until the inevitable turn from Fulton happened and he assisted Jake in beating Rich. So maybe Jake will be in line for an X Division shot.
Is it hard for me to care about some of this? That's a resounding yes. Austin gets saddled with the comedy act of Stone Rockwell and we hate all of these things. Of course Elgin and Mack mostly dominate, this wasn't close, Ace is a jerk, yadda yadda…Lethal Lottery nap time!
.@TheSamiCallihan has a plan to ensure total dominance for oVe in the #MashUp Tournament!

WATCH HERE: https://t.co/sWu6SEiYN7 @TheJakeCrist @TheDaveCrist @FultonWorld pic.twitter.com/6eRNDscrqO

— IMPACT (@IMPACTWRESTLING) July 20, 2019
Well we finally had a somewhat competitive match. Dave and Sami planned a finger poke of Doom spot since we don't already have enough WCW references tonight. Trey also decided to dress up exactly like Sami and channels his inner Sami. Tessa and Sami start dysfunctional but they put it together enough. Tessa hits Magnum on Trey but tweaks something so Sami picks up the pinfall with the Piledriver. Solid match with a lot of drama and character spots.
ImpactPlus Flashback Momenet: oVe vs Eddie Edwards, Moose & Tommy Dreamer House of Hardcore Match Redemption 4/22/2018
Well the writing was on the wall with this match too. Havok is twice the size of the other women and Taya is a self preserving champion, so we had to figure that Madison was eating the pin here. The match wasn't awful or anything, but a lack of suspension of disbelief just kinda has it linger and happen.
So the Mash Up Tournament was kinda like Battlebowl. The four winners, come together in a giant four way tag, and the winner of this four way gets a one on one match at Unbreakable for a World Title shot.
We got the finish that most of us probably wanted, and everyone actually looked solid. Moose and Eddie going out first is fine since they were the least cohesive unit. Elgin and Mack only lost because Elgin eventually turned on Mack and just walked out on the match. The we saw Jake Crist defy Sami's wishes. Sami tried the finger poke, but Jake was playing possum and went for an Inside Cradle, but Sami kicked out. An interesting development was when Tessa faced off with Elgin, Sami shoved her out of the way, like he was protecting her. Then towards the end, her and Sami were in sync trading strikes with Jake and Wentz. So there is tension between the two, but they also came together when it mattered, regardless of the dysfunction. That was a neat wrinkle.
Overall Score: 6.5/10
The show was alright for being mostly filler. But the real highlight of the night was on Twitch, watch Melissa play Fortnite with Sami Callihan and Dave Crist. Between the comments, Melissa being awful at the game and just the general banter, it was all good stuff. Sami's shoe fetish is a little odd though.
Either way, the show was fine, Twitch made it better when the first hour was pretty obvious and boring. Tessa, Sami and Jake are probably the biggest players to look out for coming out of this Lethal Lottery.
Andrew's G1 Climax 29 Ratings & Analysis: Night 6 B Block
Juice Robinson, Tomohiro Ishii and Jon Moxley come in at the top of the standings. How do we see B Block take shape?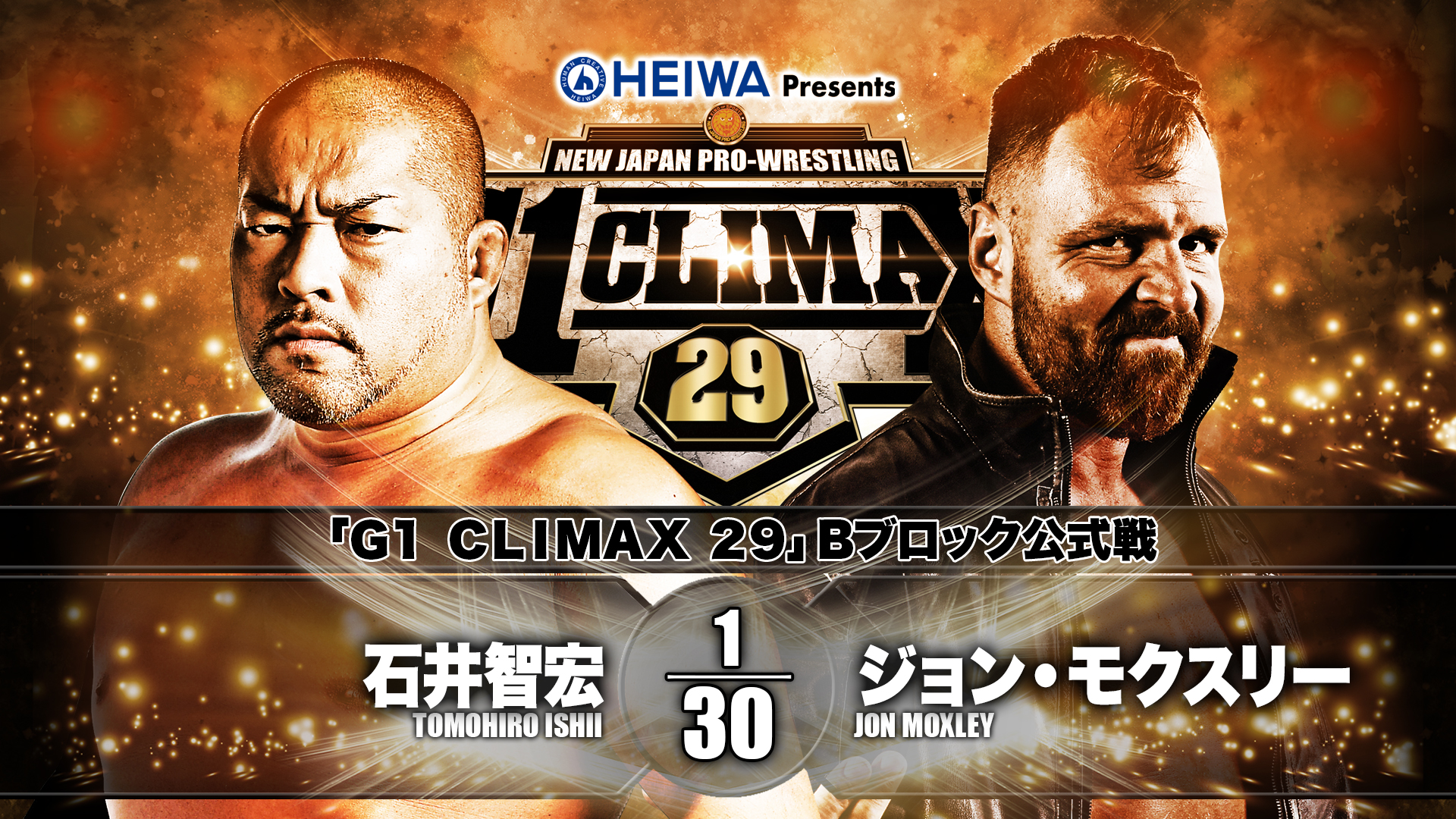 Juice Robinson, Tomohiro Ishii and Jon Moxley come in at the top of the standings. How do we see B Block take shape?
This whole day is based around two major things:
Will Jay White or Tetsuya Naito get a win?
Will Moxley or Ishii kill one another?
Let's find out!
Ratings:
Bad Luck Fale & Chase Owens vs Zack Sabre Jr & Yoshinobu Kanemaru: Fale wins via Grenade @4:50 – **
Tomoaki Honma & Hiroshi Tanahashi vs Minoru Suzuki & Lance Archer: Archer wins via EBD Claw Hold @9:50 – **
SANADA, EVIL & BUSHI vs KENTA, Kota Ibushi & Clark Connors: BUSHI wins via MX @9:02 – ** 1/2
YOSHI-HASHI & Kazuchika Okada vs Will Ospreay & Toa Henare: YOSHI wins via Fisherman Buster @8:45 – ** 1/4
B Block: Shingo Takagi vs Taichi: Takagi wins via Last of the Dragon @14:40 – ****
B Block: Jeff Cobb vs Juice Robinson: Cobb wins via Tour of the Islands @13:20 – *** 1/2
B Block: Toru Yano vs Jay White: Yano wins via Brass Knuckle Low Blow/Roll-Up @3:05 – ** 1/2
B Block: Tetsuya Naito vs Hirooki Goto: Naito wins via Destino @16:00 – *** 3/4
B Block: Jon Moxley vs Tomohiro Ishii: Moxley wins via Deathrider @20:35 – **** 1/2
Analysis:
Well Fale tried to outsmart the Rainmaker in his last G1 match, and that didn't go too well. So Sabre is being a whiny child, tried to step to Fale and for the most part, got brushed off. Fale isn't really in a position to eat another loss, but it's unusual for Sabre to be doing so poorly. I'm curious if Sabre continues this slide until maybe TAKA Michinoku returns to be his hype man, or Sabre gets off the schneid.
People, everybody dies. You know that, Lance knows that, Honma knows that…Kairi Sane knows that. This didn't really add much to things except the undercurrent of a quiet Minoru Suzuki is scary for the whole world. Also – Everybody Dies!
Now that SANADA and EVIL have had their match, there is some symbiosis back on the LIJ undercards. KENTA and Kota teaming together was a cute call back, but nothing of heavy merit came from this match. BUSHI continues to rack up positive momentum during these tags, Clark Connors is impressive for an LA Dojo Young Lion. So decent match, but aside from EVIL and KENTA brawling after the match and SANADA and Ibushi having a rather civil fan support battle, nothing too important for the impending matches.
Okada and Ospreay did have the crowd hot, but aside from a small flourish, this was mostly YOSHI and Henare. Surprisingly, YOSHI-HASHI has put together a few pinfalls in the tag matches, so that tends to actually play a role in the second half story telling. Ospreay may be on his way to a big upset since even if Okada seems to be positioned to win A Block, he won't make it through unscathed.
Now this was a fun match. It was a continuation of the Suzuki-Gun/LIJ drama, but Taichi has his own issues. Shingo is fighting as a Junior Heavyweight and Taichi moved up to Heavyweight last year, but was overlooked for the G1. So the fact that Shingo asks and gets in, yet Taichi moves up and was ignored has to bother him. With all of these little things eating through, Taichi brought out the Dangerous T that many of us have grown to love. Sure there was a brief moment of shenanigans with lovely Miho and the microphone stand, but 90% of the match was on the up and up. Pumping Bomber versus Axe Bomber was great, the callbacks to both of their mentors was wonderful and just generally speaking, when the Holy Emperor tries, those are great matches. Shingo getting the win won't sit well with Taichi, but we've got plenty more time to see how this all falls.
Juice starts off the match in a 3 way tie for first, but Cobb really needs a win to legitimize his tournament. Being undefeated in ROH for about a year, as well as all his other accolades, he needs to stop losing. Cobb showed a little more fire than usual in this match and took it to Juice. Juice has been in hard hitting affairs all tournament and it looks like Juice might've finally hit the wall. Should be interesting to see if Juice flounders from here or if he recovers.
Well the Chaos revenge tour has another stop with Toru Yano and Jay White. Jay has not gotten off to a good start and it's all his past decisions coming to bite him. This match…would be no different. Yano takes advantage of Gedo getting involved. Between Barbara Jean the turnbuckle pad and the brass knuckles from Gedo, Jay White's nuts didn't stand a chance. So Yano runs away with 2 more points and Jay's pride…and other things…are a bit sore.
Goto started off the tournament looking like a new man, Naito has also looked different, but for different reasons. Naito sitting in the basement with zero points and Goto with the renewed sense of purpose makes for an odd dynamic. This match is one of their usual ones, where it's quick bursts, hard hitting and a few solid false finishes. However, at multiple points Naito's usual tranquilo is shaken and you can see him show levels of concern. Goto being the one with the power in the match, makes for some unique interactions. Naito does pull off the win, but it's not for Goto's lack of trying and kicking out of one running Destino. Naito finally gets some points, but it's nothing near dominant enough to breathe a sigh of relief.
Moxley versus Ishii was the insane hard hitting match we expected. Ishii even flew. He hit a splash on Moxley through a table. The Stone Pitbull flew. Yes I realize there is a callback to Masato Tanaka in that move, but you don't understand, Ishii flew. Anyway, the beauty of Red Shoes as a referee is he understands each wrestlers personality, so he gives them a little more leash to do what they like to do. Moxley used weapons, Ishii egged it on, there were huge strikes, Ishii's torpedo style rising headbutts and just good violence. This was a bar fight and no one was upset. Moxley getting the win was a little surprising since most of us assume he won't be available for many if any later dates once AEW TV starts up. This was just a nice change of pace for the usual New Japan and/or Strong Style match.
Overall Score: 7.75/10
With a great Taichi match and Moxley changing the pace, this show was definitely something to behold. Jay White's continued spiral is more amusing than Sabre's since this seems like retribution where Sabre is just a punk bitch when he loses. Even with an uneventful undercard, the main Block matches kept everything moving upward and onward.
With Moxley as the sole 3-0, who unseats the Death Rider?
B Block Standings:
Jon Moxley – 3-0 (6 Points)
Toru Yano – 2-1 (4 Points)
Tomohiro Ishii – 2-1 (4 Points)
Juice Robinson – 2-1 (4 Points)
Shingo Takagi – 2-1 (4 Points)
Jeff Cobb – 1-2 (2 Points)
Tetsuya Naito – 1-2 (2 Points)
Hirooki Goto – 1-2 (2 Points)
Taichi – 1-2 (2 Points)
Jay White – 0-3 (0 Points)