Chairshot Staff Picks: Survivor Series/NXT Takeover War Games
Who you got?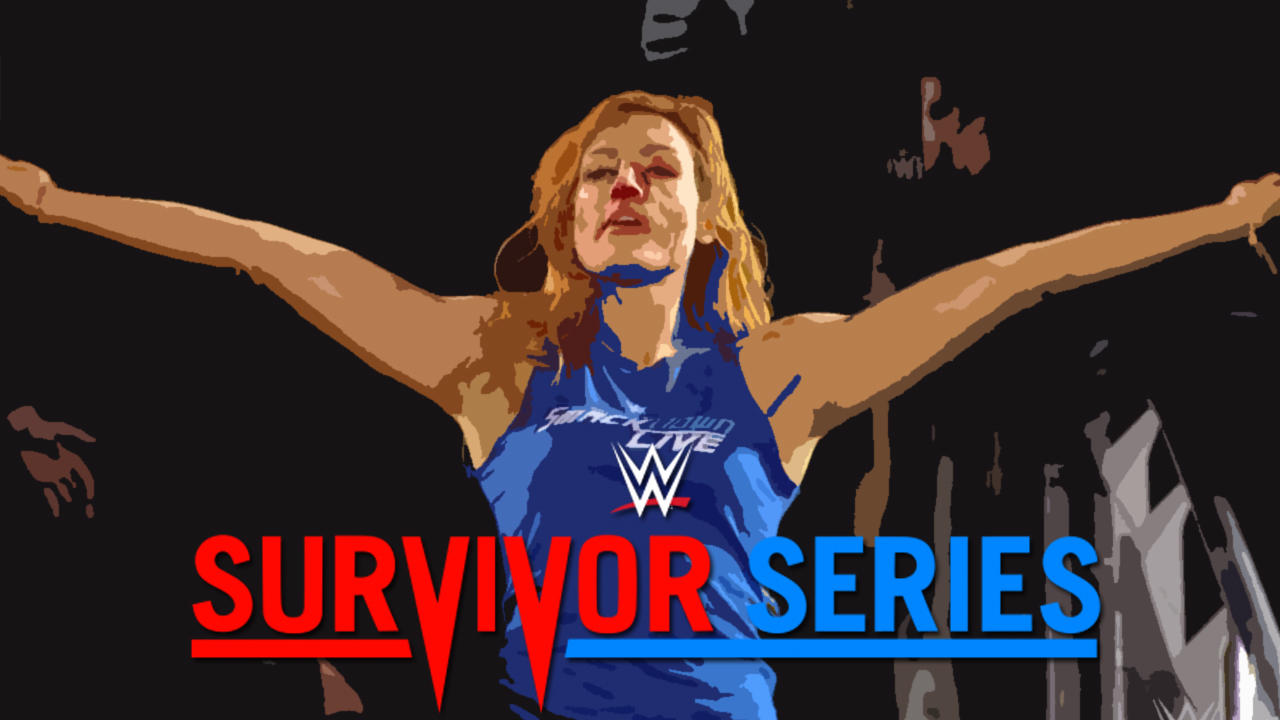 Ladies and gentlemen my name is PC Tunney and welcome back to The Chairshot staff picks! I am thrilled to be reincarnating our PPV prediction series and bringing them to our very astute audience right here on THECHAIRSHOT.com. Survivor Series is a great place to kick things off again. The spirit of brand competition is back and with it comes the long running sibling rivalry between Stephanie and Shane. Not to mention we also have an excellent four match card for NXT Takeover War Games. So as we prepare for the final of the big four PPVs, I have only one question…  Are you ready?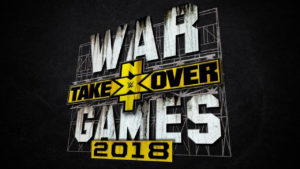 NXT TAKEOVER WAR GAMES – Staples Center Los Angeles, CA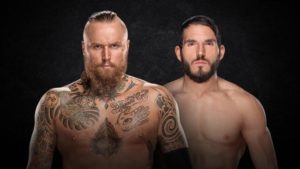 Aleister Black vs Johnny Gargano
STAFF PICKS
Carter: Gargano
Cash: Black
Cassada: Gargano
Gunz: Black
Mcleod: Gargano
Sarpraicone: Black
Scopelliti: Gargano
Weigel: Gargano
Ames: Gargano
Cook: Gargano
Mitchell: Gargano
Platt: Gargano
DPP: Black
Balaz: Black
DeMarco: Gargano
Tunney: Black
10-6 JOHNNY GARGANO #UseYourHead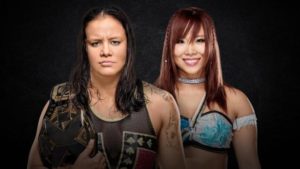 2 out of 3 Falls for the NXT Women's Championship
Shana Baszler (c) vs Kairi Sane
STAFF PICKS
Carter: Sane
Cash: Baszler
Cassada: Baszler
Gunz: Baszler
Mcleod: Sane
Sarpraicone: Sane
Scopelliti: Baszler
Weigel: Baszler
Ames: Baszler
Cook: Baszler
Mitchell: Sane
Platt: Sane
DPP: Sane
Balaz: Baszler
DeMarco: Baszler
Tunney: Baszler
10-6 Shana Baszler #UseYourHead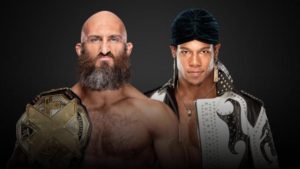 NXT Championship
Tommaso Ciampa (c) vs Velveteen Dream
STAFF PICKS
Carter: Ciampa
Cash: Dream
Cassada: Ciampa
Gunz: Ciampa
Mcleod: Ciampa
Sarpraicone: Ciampa
Scopelliti: Ciampa
Weigel: Ciampa
Ames: Ciampa
Cook: Ciampa
Mitchell: Ciampa
Platt: Dream
DPP: Ciampa
Balaz: Ciampa
DeMarco: Ciampa
Tunney: Ciampa
14-2 Tommaso Ciampa #Use Your Head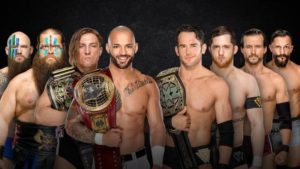 WAR GAMES
The Undisputed Era vs War Raiders, Ricochet & Pete Dunne
STAFF PICKS
Carter: War
Cash: War
Cassada: Era
Gunz: Era
Mcleod: War
Sarpraicone: Era
Scopelliti: War
Weigel: War
Ames: Era
Cook: War
Mitchell: Era
Platt: Era
DPP: Era
Balaz: War
DeMarco: Era
Tunney: Era
9-7 THE UNDISPUTED ERA #UseYourHead
Heel or Face? Make Up Your Mind WWE
Heel or face? WWE can't make up their minds!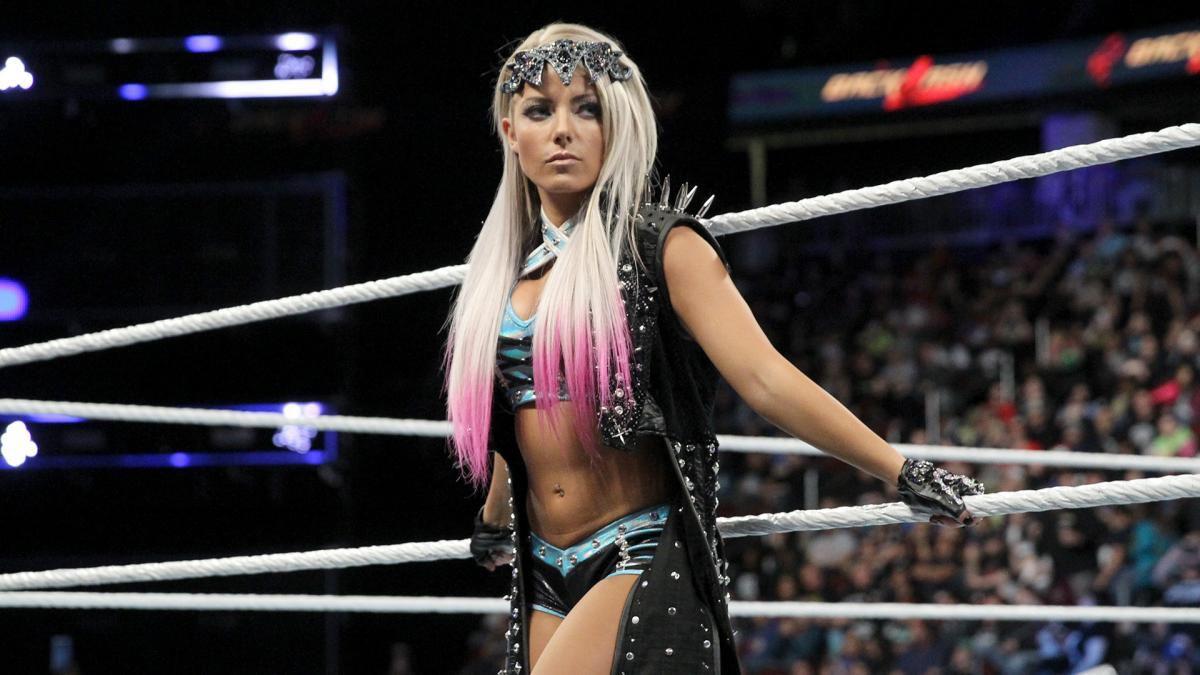 WWE has shown little regard for heel and face alignment, and Carol Cassada wants the company to make up their minds!
Any wrestling fan knows that there are two types of wrestlers: the heels and the faces. Although, every once in a while you'll have a tweener, someone who's not a villain, but not a good guy. With WWE, they often switch a wrestler's persona around to fit a storyline.
WWE has a history of flip flopping when it comes to a wrestler's persona. One week they're face, the next they're heel, then all of a sudden they're face again. Recently, WWE has been doing this with a bunch of their stars, which leads me confused on whether they're heel or face.
First, let's start with Dean Ambrose, who's been portraying a heel the past four months. Yet, in recent weeks he's shown signs of becoming a face again. After Monday night's RAW in which he offered his former Shield brother Seth Rollins support in his match against Brock Lesnar, it's safe to say that Ambrose is a babyface. Given the news that Ambrose is leaving due to creative differences with Vince McMahon, Dean would be seen as a face no matter what role he portrayed on television.
The next turn that had me questioning a wrestler's persona is Alexa Bliss. The Goddess has been viewed as a heel as well as her partner Mickie James. But three weeks ago she and Mickie wrestled against the heel team of Nia Jax and Tamina. It's very rare that WWE has two heels compete in a match, so it could mean that WWE is turning Alexa into a babyface like the reports suggest. Although, in a recent segments, she's coming off as more of a tweener than babyface.
Another turn that had me confused is Nikki Cross. When the Sanity member made her debut on RAW a few weeks ago, she was a babyface teaming with Bayley and Natalya to take on The Riott Squad. But during the women's tag team qualification tournament, she teamed with Alicia Fox to attack Bayley and Sasha backstage. But on the most recent episode of RAW, Cross appeared to be a face again as she faced Ruby Riott.
The last person who's been flipping back and forth between his persona is Elias. Since his debut, he's been more of a heel. But in October, WWE decided to switch things up and make Elias a face. Elias is a star who's naturally over with the crowd, so it doesn't matter what type of role he has. Yet, WWE must've felt the face turn wasn't working because they've had Elias resort back to his devious behavior.
WWE likes to do spur of the moment stuff all the time, but having the wrestlers switch from heel to face one week from the next is becoming too much. It's leaving fans confused on whether they should boo or cheer a wrestler. I know WWE likes to test the waters and see the audience's reaction; however the constant changes to a wrestler's role will not only baffle fans, but it may hurt the wrestler's credibility.
The Chairshot Staff Picks – Elimination Chamber
Elimination Chamber is upon tomorrow, so it's time for picks! PC Tunney breaks down how the Staff picked. Who do you think will win?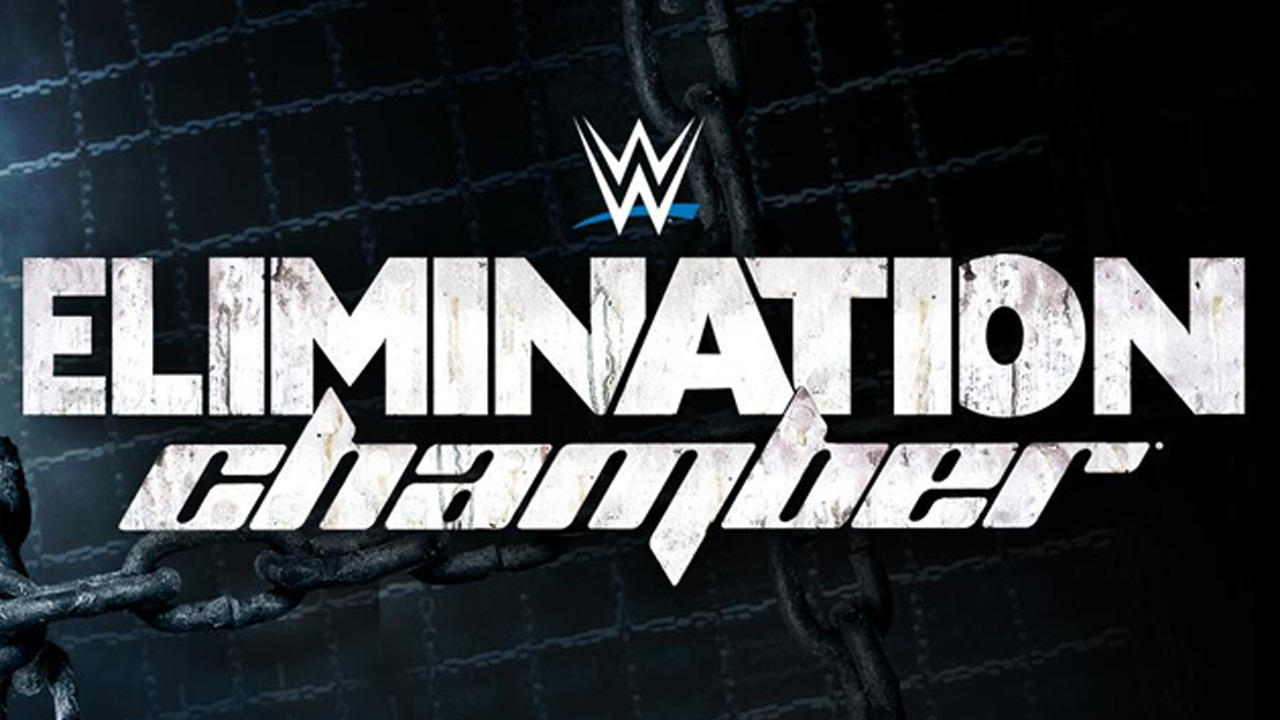 Elimination Chamber is upon us tomorrow, so it's time for picks! PC Tunney breaks down how the Staff picked. Who do you think will win?
Ladies and gentlemen welcome back to The Chairshot Staff Picks! My name is PC Tunney and I'm absolutely thrilled to be in the midst of the road to WrestleMania. This month's WWE Network event (that's what I'm calling them now lol) brings back one of the most impressive structures in wrestling history. Now speaking of history, we will be crowning the very first WWE women's tag team champions. Twelve women will tell the first chapter for a new and long over due division. Let's get to the picks which have been pretty darn good. The Chairshot staff as a whole is 28-9-1, that's picking winners at a 75%+ rate over the last three network events.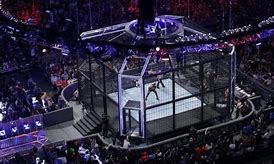 2019 WWE Elimination Chamber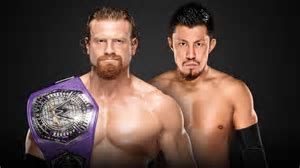 Cruiserweight Championship: Buddy Murphy(c) v Akira Tozowa
Abe Odeh – Murphy
Bradley Jay – Murphy
Carol Cassada – Murphy
David Levin – Murphy
Jason Schfletowski – Murphy
Mason Epeneter – Tozowa
Mathew Sarpraicone – Murphy
Rey Ca$h – Murphy
Robert Fernandes – Murphy
Sarah Hirsch – Murphy
Scott Mcleod – Murphy
Steve Cook – Murphy
Steven Mitchell – Tozowa
Tiffany Carter – Murphy
Miranda Morales – Murphy
DP – Murphy
Patrick O'Dowd – Murphy
Andrew Balaz – Murphy
Christopher Platt – Murphy
Greg DeMarco – Tozowa
Tunney's Take: It wouldn't make sense here to cut Buddy Murphy's title run short of WrestleMania. My pick is Buddy Murphy.
The Chairshot: 18-3 Buddy Murphy  #UseYourHead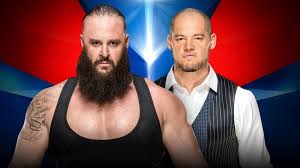 Braun Strowman v Baron Corbin
Abe Odeh – Braun
Bradley Jay – Braun
Carol Cassada – Corbin
David Levin – Braun
Jason Schfletowski – Braun
Mason Epeneter – Braun
Mathew Sarpraicone – Braun
Rey Ca$h – Corbin
Robert Fernandes – Braun
Sarah Hirsch – Corbin
Scott Mcleod – Braun
Steve Cook – Braun
Steven Mitchell – Braun
Tiffany Carter – Corbin
Miranda Morales – Braun
DP – Corbin
Patrick O'Dowd – Braun
Andrew Balaz – Braun
Christopher Platt – Braun
Greg DeMarco -Braun
Tunney's Take: This is a tricky one. I wouldn't be surprised if Corbin wins here. Neither of these two have real storyline momentum of any kind so far on the road to WrestleMania. Regardless, I'm sticking with Vince using this spot to re-strengthen the dominance of Braun's character. My pick is Braun Strowman.
The Chairshot: 16-5 Braun Strowman  #UseYourHead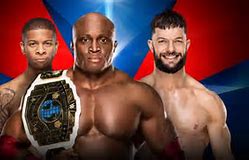 Intercontinental Championship: Bobby Lashley(c) & Lio Rush v Finn Balor
Abe Odeh – Finn
Bradley Jay – Finn
Carol Cassada – LL
David Levin – LL
Jason Schfletowski – Finn
Mason Epeneter – LL
Mathew Sarpraicone – LL
Rey Ca$h – LL
Robert Fernandes – Finn
Sarah Hirsch – Finn
Scott Mcleod – LL
Steve Cook – LL
Steven Mitchell – Finn
Tiffany Carter – Finn
Miranda Morales – LL
DP – LL
Patrick O'Dowd – Finn
Andrew Balaz – LL
Christopher Platt – LL
Greg DeMarco – Finn
Tunney's Take: The Intercontinental belt seems a perfect way to use Finn Balor on the rest of the road to and at WrestleMania. My pick is Finn Balor.
The Chairshot: 11-10 Lio and Lashley #UseYourHead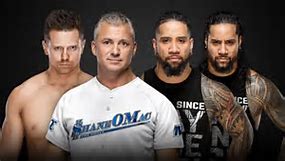 SmackDown Tag Team Championship: The MiZ & Shane McMahon(c) v The Usos
Abe Odeh – Usos
Bradley Jay – MM
Carol Cassada – MM
David Levin – MM
Jason Schfletowski – MM
Mason Epeneter – MM
Mathew Sarpraicone – MM
Rey Ca$h – Usos
Robert Fernandes – MM
Sarah Hirsch – MM
Scott Mcleod – Usos
Steve Cook – MM
Steven Mitchell – MM
Tiffany Carter – MM
Miranda Morales – MM
DP – Usos
Patrick O'Dowd – Usos
Andrew Balaz – MM
Christopher Platt – MM
Greg DeMarco – Usos
Tunney's Take: I was positive that the Usos were taking the straps here, until the dust up with the law involving Jimmy and Naomi. I feel like original plans are still in place or the Usos would have already been removed from the match. My pick is the Usos.
The Chairshot: 14-7 MiZ & McMahon  #UseYourHead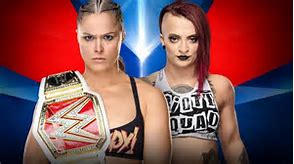 RAW Women's Championship: Ronda Rousey(c) v Ruby Riott
Abe Odeh – Ronda
Bradley Jay – Ronda
Carol Cassada – Ronda
David Levin – Ronda
Jason Schfletowski – Ronda
Mason Epeneter – Ronda
Mathew Sarpraicone – Ronda
Rey Ca$h – Ronda
Robert Fernandes – Ronda
Sarah Hirsch – Ronda
Scott Mcleod – Ronda
Steve Cook – Ronda
Steven Mitchell – Ronda
Tiffany Carter – Ronda
Miranda Morales – Ronda
DP – Ronda
Patrick O'Dowd – Ronda
Andrew Balaz – Ronda
Christopher Platt – Ronda
Greg DeMarco – Ronda
Tunney's Take: This seems to be an easy pick, and it is. Now before this becomes consensus, think about this… Do Ronda, Charlotte and Becky really need a title at this point? I know we are talking the main event(last match) at Mania, but the feud these three women have created feels like enough. The reason I won't go against the grain here, and no offense to Ruby, it would be a disservice to the title at this point. My pick is Ronda Rousey.
The Chairshot: 21-0 Ronda Rousey  #USEYOURHEAD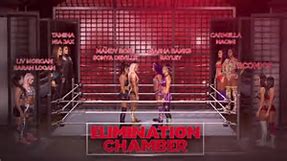 Woman's Tag Team Championship Elimination Chamber: Sasha Banks & Bayley v Mandy Rose & Sonya Deville v Nia Jax & Tamina v Carmella & Naomi v Liv Morgan & Liv Tyler v The IIconics
Abe Odeh – Boss n Hug
Bradley Jay – Fire n Desire
Carol Cassada – Boss n Hug
David Levin – Fire n Desire
Jason Schfletowski – Riott Squad
Mason Epeneter – Nia n Tamina
Mathew Sarpraicone – Boss n Hug
Rey Ca$h – Nia n Tamina
Robert Fernandes – Fire n Desire
Sarah Hirsch -Boss n Hug
Scott Mcleod – IIconics
Steve Cook – Nia n Tamina
Steven Mitchell – Boss n Hug
Tiffany Carter – Nia n Tamina
Miranda Morales – Boss n Hug
DP – Boss n Hug
Patrick O'Dowd – Nia n Tamina
Andrew Balaz – IIconics
Christopher Platt – Boss n Hug
Greg DeMarco – Nia n Tamina
Tunney's Take: The hardest decision of the show for me and the widely split picks from The Chairshot staff attest to just that. I've been shouting Boss n Hug for weeks now but my mind has been changed. My pick is the IIconics.
The Chairshot: 8 Boss n Hug, 6 Nia n Tamina, 3 Fire n Desire, 3 IIconics, 1 Riott Squad  #UseYourHead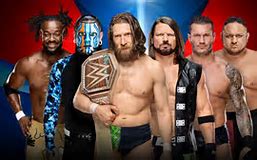 WWE Championship Elimination Chamber: Daniel Bryan(c) v Kofi Kingston v Jeff Hardy v AJ Styles v Randy Orton v Samoa Joe
Abe Odeh – DB
Bradley Jay – DB
Carol Cassada – DB
David Levin – DB
Jason Schfletowski – DB
Mason Epeneter – Kofi
Mathew Sarpraicone – DB
Rey Ca$h – DB
Robert Fernandes – DB
Sarah Hirsch – DB
Scott Mcleod – DB
Steve Cook – DB
Steven Mitchell – DB
Tiffany Carter – DB
Miranda Morales – DB
DP – DB
Patrick O'Dowd – DB
Andrew Balaz – DB
Christopher Platt – DB
Greg DeMarco – DB
Tunney's Take: More power(of positivity) to Mason if the pick of Kofi comes through! One thing my mind will not be changed on is that Daniel Bryan will be defending the WWE title at WrestleMania. My pick is Daniel Bryan.
The Chairshot: 20-1 Daniel Bryan  #UseYourHead
A big thank you once again to everyone from The Chairshot staff that participated!! Follow me @PCTunney on the twitter to find out who was this month's most potent prognosticator and listen to the @podcastDWI only on THECHAIRSHOT.com to hear DP and myself review Elimination Chamber and the staff picks. Enjoy the ROAD to WrestleMania folks, because it's not just about the destination.