Chairshot Staff Picks: Survivor Series/NXT Takeover War Games
Who you got?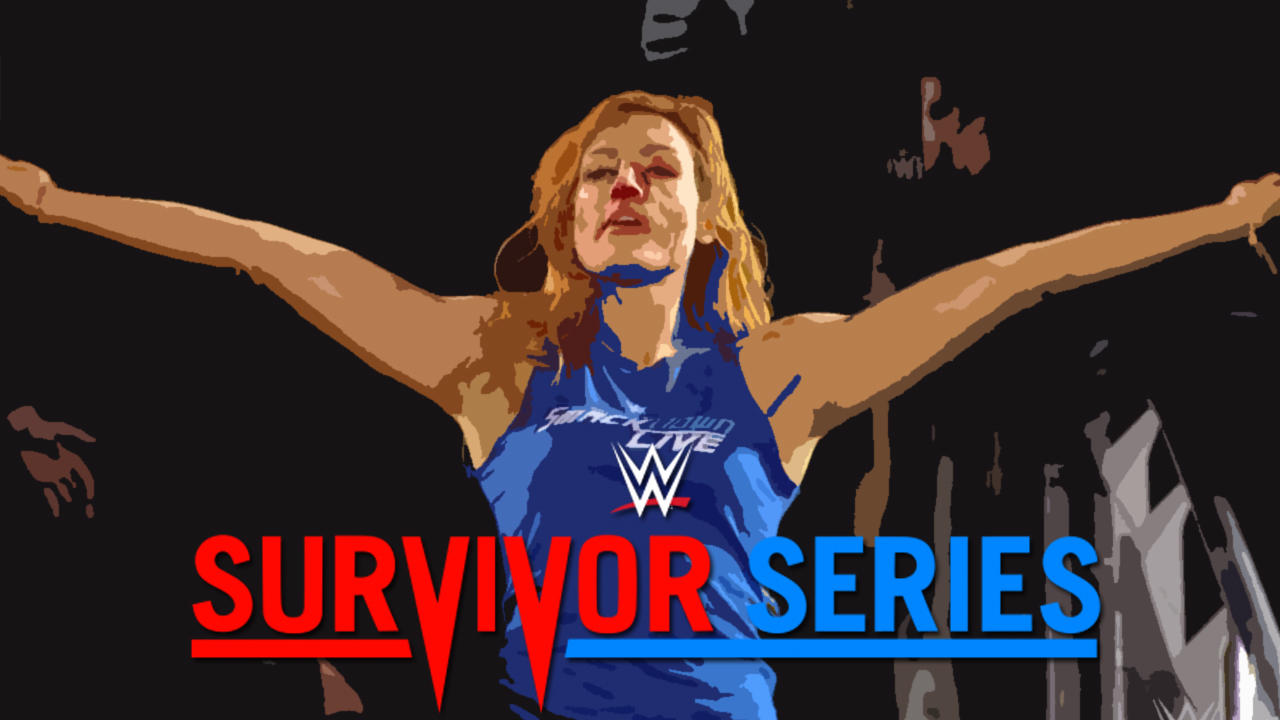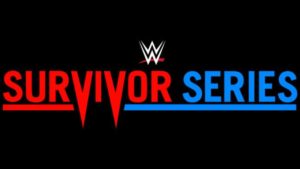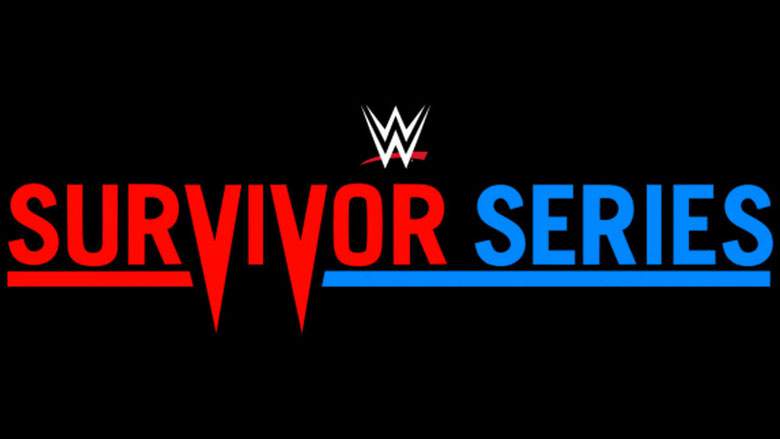 SURVIVOR SERIES – Staples Center Los Angeles, CA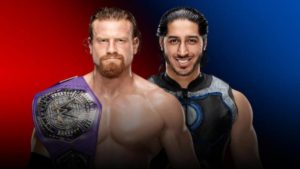 WWE Cruiserweight Title
Buddy Murphy (c) vs Mustafa Ali
STAFF PICKS
Carter: Ali
Cash: Ali
Cassada: Murphy
Gunz: Murphy
Mcleod: Murphy
Sarpraicone: Murphy
Scopelliti: Murphy
Weigel: Murphy
Ames: Murphy
Cook: Murphy
Mitchell: Ali
Platt: Murphy
DPP: Murphy
Balaz: Murphy
DeMarco: Ali
Tunney's Take: While I do feel Mustafa Ali is worthy of a run with this title, I just don't see the champ losing the strap just yet. My pick is Buddy Murphy.
12-4 Buddy Murphy #UseYourHead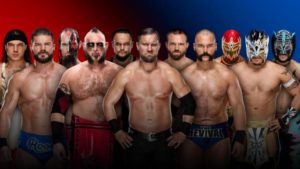 Survivor Series Elimination Tag-Team Match
RAW: Gable n' Roode, The Ascension, Lucha House Party, The Revival & The B Team
vs
SmackDown: The Usos, The New Day, The Colons, Sanity & Ganderson(Gallows n' Anderson)
STAFF PICKS
Carter: SmackDown
Cash: SmackDown
Cassada: SmackDown
Gunz: SmackDown
Mcleod: SmackDown
Sarpraicone: SmackDown
Scopelliti: SmackDown
Weigel: SmackDown
Ames: SmackDown
Cook: SmackDown
Mitchell: SmackDown
Platt: RAW
DPP: SmackDown
Balaz: SmackDown
DeMarco: RAW
Tunney's Take: A lot of talent on the SmackDown side. This could mean a nice shot in the arm to any one of the fledgling tag-teams on RAW with a victory here but I'm going with the talent. My pick is SmackDown.
14-2 SmackDown #UseYourHead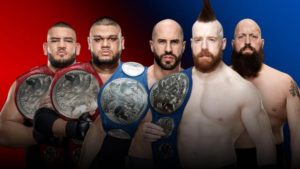 Authors Of Pain vs The Bar w/ Big Show
STAFF PICKS
Carter: AOP
Cash: AOP
Cassada: Bar
Gunz: AOP
Mcleod: AOP
Sarpraicone: AOP
Scopelliti: AOP
Weigel: AOP
Ames: AOP
Cook: Bar
Mitchell: AOP
Platt: AOP
DPP: Bar
Balaz: AOP
DeMarco: Bar
Tunney's Take: Akam and Rezar seem poised for a push. The Bar should have no problem recovering from this loss and could possibly lead to their separation from the Big Show. My pick is AOP
12-4 Authors Of Pain #UseYourHead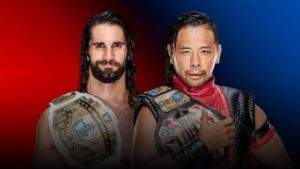 Seth Rollins vs Shinsuke Nakamura
STAFF PICKS
Carter: Nakamura
Cash: Nakamura
Cassada: Rollins
Gunz: Nakamura
Mcleod: Nakamura
Sarpraicone: Nakamura
Scopelliti: Nakamura
Weigel: Nakamura
Ames: Nakamura
Cook: Rollins
Mitchell: Nakamura
Platt: Nakamura
DPP: Nakamura
Balaz: Nakamura
DeMarco: Nakamura
Tunney's Take: Everyone and their mother thinks Dean Ambrose will end up being a factor in this match. My pick is Shinsuke Nakamura.
14-2 Shinsuke Nakamura #UseYourHead