Chairshot Staff Picks: Survivor Series/NXT Takeover War Games
Who you got?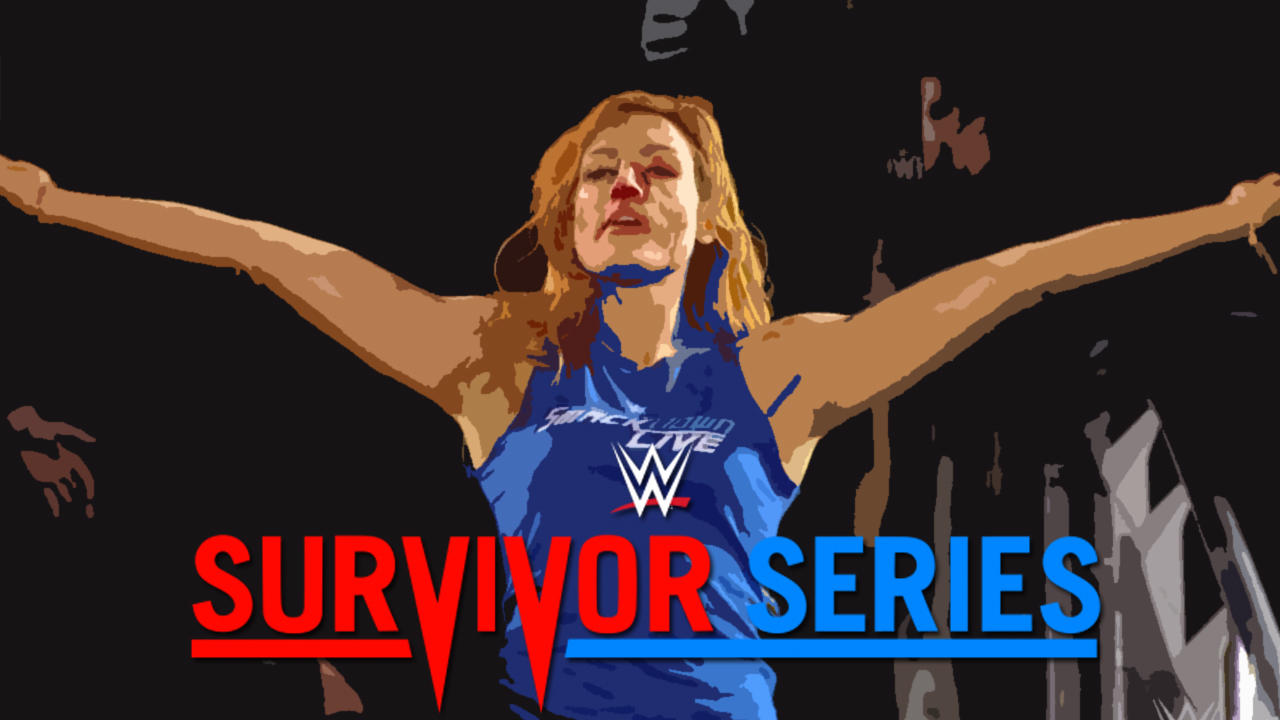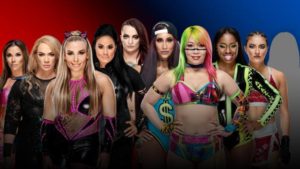 Survivor Series Women's Elimination Match
RAW: Nia Jax, Tamina, Ruby Riot, Natalya & Mickie James
vs
SmackDown: Asuka, Carmella, Naomi, Sonya Deville & ???
Carter: SmackDown
Cash: SmackDown
Cassada: SmackDown
Gunz: RAW
Mcleod: RAW
Sarpraicone: SmackDown
Scopelliti: RAW
Weigel: SmackDown
Ames: RAW
Cook: SmackDown
Mitchell: SmackDown
Platt: RAW
DPP: RAW
Balaz: RAW
DeMarco: SmackDown
Tunney's Take: I'll be honest, this pick was made with regards to which brand will have a better win/loss record for Survivor Series. My pick is RAW.
8-8 TIE that means this time you will actually have to #UseYOURHead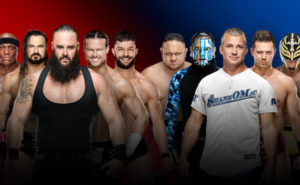 Survivor Series Men's Elimination Match
RAW: Braun Strowman, Drew McIntyre, Dolph Ziggler, Bobby Lashley & Finn Balor
vs
SmackDown: The Miz, Jeff Hardy, Samoa Joe, Rey Mysterio & Shane McMahon
Carter: RAW
Cash: SmackDown
Cassada: RAW
Gunz: SmackDown
Mcleod: SmackDown
Sarpraicone: RAW
Scopelliti: RAW
Weigel: RAW
Ames: SmackDown
Cook: RAW
Mitchell: RAW
Platt: SmackDown
DPP: SmackDown
Balaz: SmackDown
DeMarco: RAW
Tunney's Take: Braun Strowman asked for a lot from Stephanie. Braun Strowman gets what he asked for and the SmackDown team is gonna "GET THESE HANDS!!!". My pick is RAW (What brand of dish soap does Braun Strowman use?… DAWWWWWWWWWWWWWWWWN!)
9-7 RAW #UseYourHead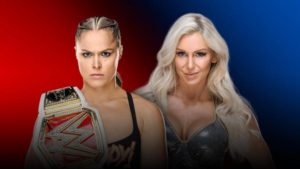 Ronda Rousey vs Charlotte Flair
STAFF PICKS
Carter: Rousey
Cash: Rousey
Cassada: Rousey
Gunz: Rousey
Mcleod: Rousey
Sarpraicone: Rousey
Scopelliti: Flair
Weigel: Rousey
Ames: Rousey
Cook: Rousey
Mitchell: Rousey
Platt: No Contest (@therealcplatt for further inquiries)
DPP: Rousey
Balaz: Flair
DeMarco: Rousey
Tunney's Take: I did believe Charlotte was on the road to defeating Ronda… at Mania. With the lack of build between the two biggest women's stars in WWE, I just don't feel the time is right for Rousey to take a hit on such a big stage. My pick is Ronda Rousey.
13-2-1 (thanks Platt(rolls eyes)) Ronda Rousey #UseYourHead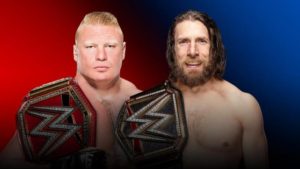 Brock Lesnar vs Daniel Bryan
STAFF PICKS
Carter: Lesnar
Cash: Lesnar
Cassada: Lesnar
Gunz: Lesnar
Mcleod: Bryan
Sarpraicone: Lesnar
Scopelliti: Lesnar
Weigel: Bryan
Ames: Lesnar
Cook: Bryan
Mitchell: Bryan
Platt: Lesnar
DPP: Lesnar
Balaz: Lesnar
DeMarco: Lesnar
Tunney's Take: It would be great if these two were given 20-25 minutes to tell a story in the ring. Consider the legit fighting qualifications of The Beast along with the legit suspension of disbelief that only Daniel Bryan could provide for the WWE Universe in such a David vs Goliath situation. I'm thinking this will be a very dusty(not Dusty) finish. My pick is Daniel Bryan.
11-5 Brock Lesnar #UseYourHead




In closing I'd like to mention the fact that with one small exception (Platt 4-2-1(rolls eyes again)) the entire staff has the RAW vs SmackDown series ending 4-3.
CHAIRSHOT STAFF PICK
9-7 RAW wins Survivor Series #UseYourHead
What are your picks NXT Takeover War Games and WWE Survivor Series?? Let us know on social media @theCHAIRSHOTcom and always remember to use the hashtag #UseYourHead!